9th July 2020
While admitting defeat was tough to take on Wednesday night, Ruben Neves says it's still all to play for in the Premier League, with Wolves still having four fixtures remaining.
Wolves suffered a devastating defeat at Bramall Lane when Sheffield United struck at the death to steal all three points on Wednesday night. Neves himself had earlier hit the crossbar, but it was a rare attempt on goal for the visitors, who are determined to improve areas of their game which were done poorly in South Yorkshire.
On the manner of the defeat
"It's hard. I think we played well, in a tough game. The way they play is really hard to play against. It's all about second balls, set pieces, we knew that before the game.
"We controlled it well until the last minute. It was a great header, but that's football, we just keep our heads up. There's still a lot of games to go and we want to win the next one."
On chances created
"We had a few opportunities and a few counter attacks. It's all about improving. We'll look to this game later and see what we did bad, to improve for the next one, it's all about that.
"I think we played well in the first-half. In the second-half they were a bit higher on the pitch. It's hard to lose, but it's football and we have to keep going."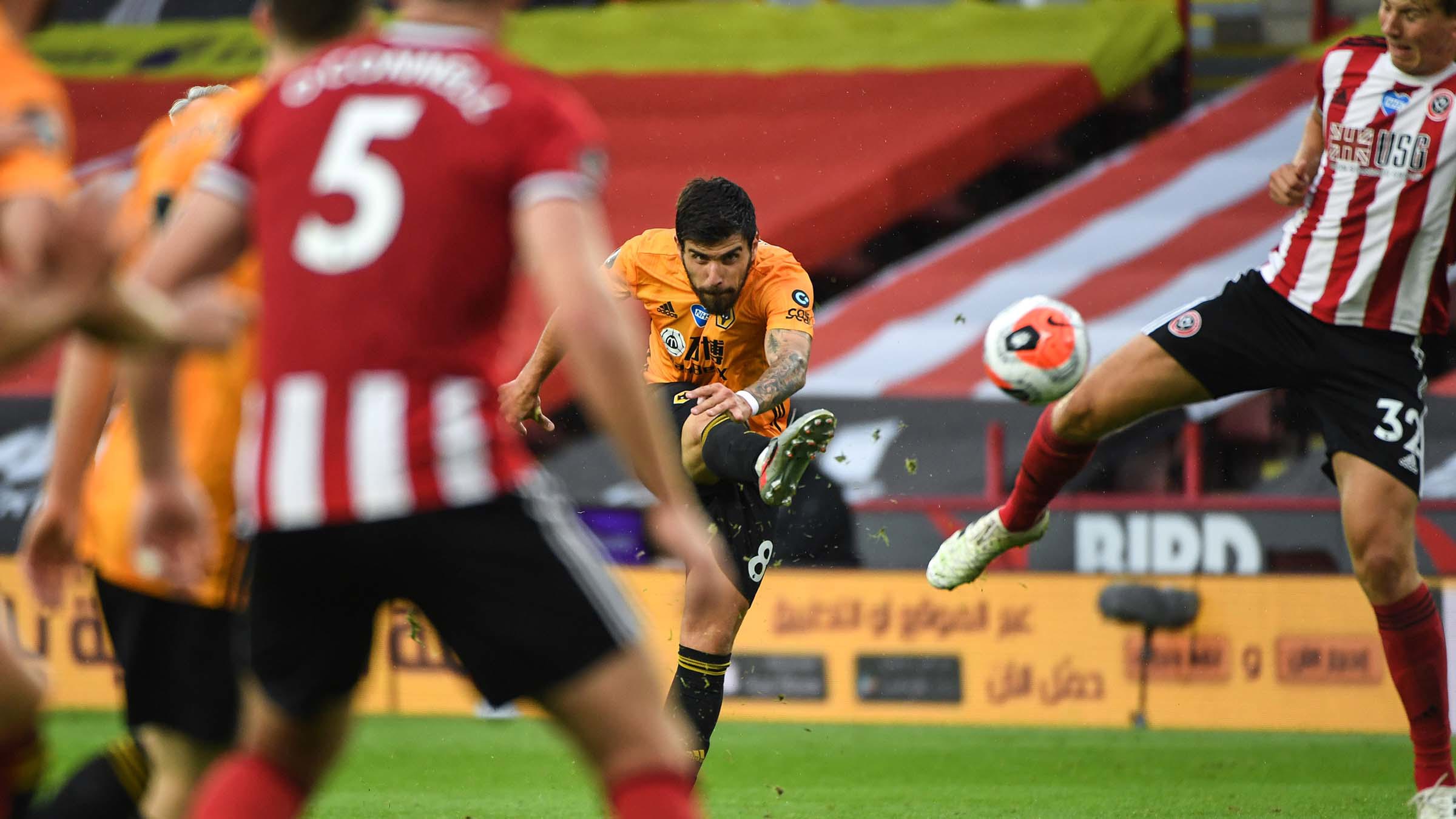 On the Blades finishing stronger
"We try to play every minute, but the way they play is hard. If we press them, they'll just give the ball to the strikers and go for the second balls, and they are really strong on that.
"It's normal, they were a little bit higher. I remember a header from the right, but that's it, the only chance they had until the goal."
On how the table's shaping up
"Of course, we want to be as high in the table, but we keep our philosophy, going game by game. Unfortunately, we've lost the last two games, but we have four to go and let's try to win every single one.
"Now we are just thinking about Sunday because it's the next game and, for us, it's the most important one."

#SHUWOL