7th July 2020
Pedro Neto believes the onus is on the players to look within for inspiration on the pitch, in the absence of an atmosphere in the Premier League.
The Molineux noise was noticeably missing on Saturday, with Wolves pushing for an equaliser against Arsenal, and Nuno Espirito Santo's side couldn't find a way through, suffering their first post-lockdown defeat. However, the opportunity to make amends arrives on Wednesday at Sheffield United, where Portuguese forward Neto says the lack of away support can't have an effect on Wolves.
On playing with no fans
"It's difficult. I said to my family at home that normally we want to play for the fans. Of course, we compete to win, but the most beautiful thing is to have the atmosphere at the stadium.
"This is why the Premier League is the best championship in the world, not only because of the way the game is played, but also because of the fans. It's difficult playing without our fantastic fans, but we have to turn the game to us, take the atmosphere to us, hear our voices on the pitch, to maintain the game to our side.
"Our fans give us very good support. Normally we can change a game because of our fans, when you are losing 2-1, they keep pushing. Like the coach said, we have to take the fans out in this moment and think about us – win the game without them."
On the Arsenal loss
"It was difficult. We want to win the games that are missing. Against Arsenal I thought we deserved a little bit more, but it's difficult because we want to always win, so now we are already focused on the next one.
"Sometimes it happens. We normally make it difficult for other teams to win against us. The last game was difficult, Arsenal played good, so it was not the best result, but we worked hard, and it wasn't our game."
On what needs to change
"We want to score. To win games, we have to score, but like we were doing in the last games, not counting Arsenal, we didn't suffer any goals, we kept clean sheets, and now we have to maintain our form of playing and shape to get through the next games."
On Sheffield United
"Sheffield United are a very good team - we saw in the first game we had with them. We are focused on our game, to play away, we know it will be tough, but we are focused on our way to play, to win it and bring three points home."
On the physical nature of the division
"It's very physical. I have to work hard to get better, to develop and get stronger, because we have a lot of contact.
"Normally because I'm a little smaller, they will win the duel – no chance my friend, I have to stay strong to win the duels. This is why I'm changing a bit of my game too; I have to work hard. Since I was here, I developed a lot my body. It's a good way to improve other things in my game."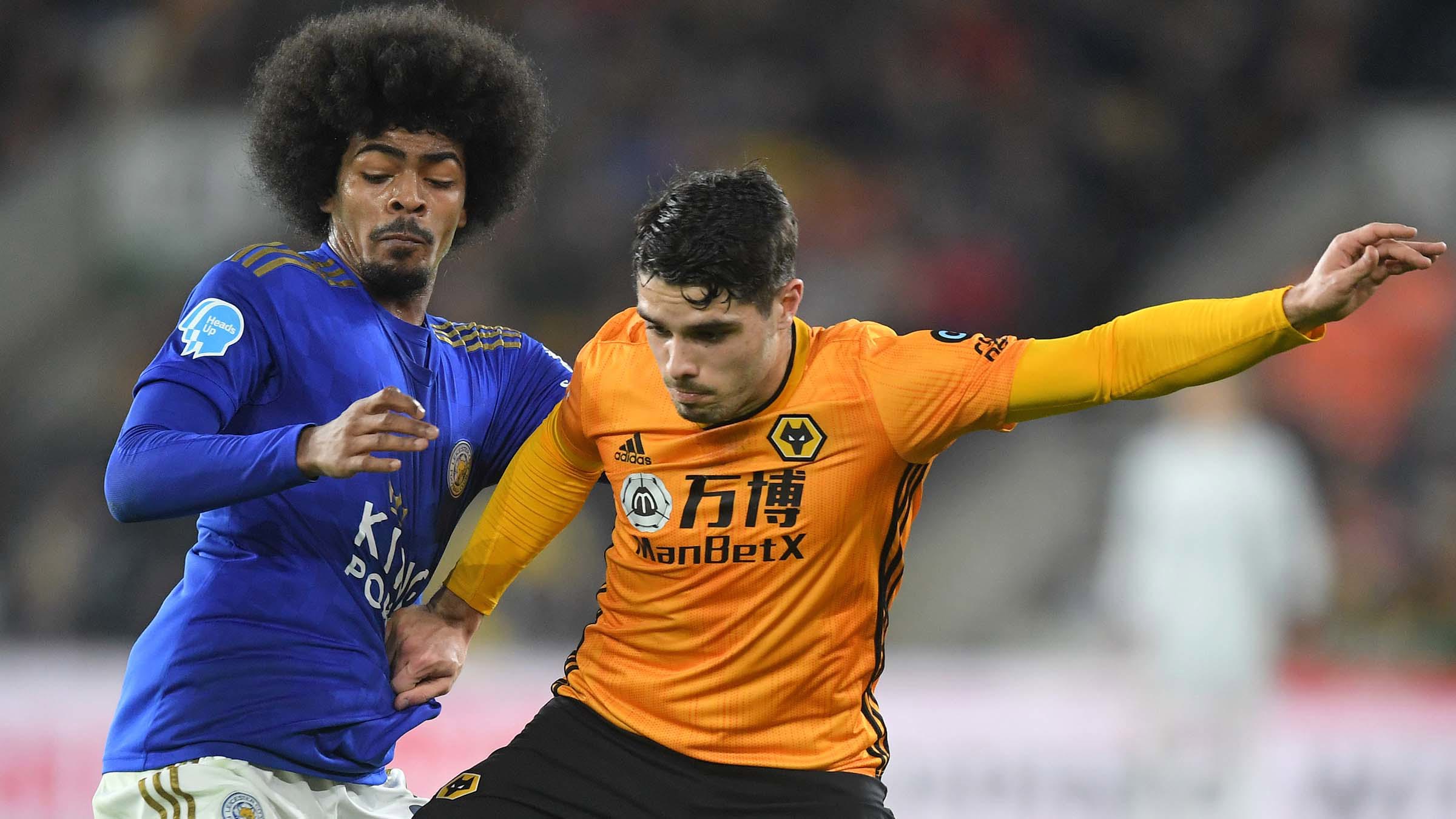 On the drinks breaks
"Normally, if you are playing well, it's not a good idea. I don't know if it was coincidence, but at the start of the second-half [on Saturday], we started very well, we were up on the game and then after the break I thought we lost a bit of rhythm. I don't know if it was coincidence, but for me, I don't like it too much."

#SHUWOL