3rd July 2020
Ahead of his 150th game in charge of Wolves, Nuno Espirito Santo's message was a straightforward one of "tomorrow we want to compete".
While understandably proud of the last three years' work, the head coach is focused on the here and now, and that is an exciting Premier League clash with Arsenal at Molineux on Saturday. With his squad refreshed following a week without a game, Nuno is hoping for more of the same, but knows the tough test ahead against the Gunners.  
On his 150th game
"We are happy. It's a good number. It reflects three hard years of work by a lot of people involved. We are proud of things and we want to compete tomorrow."
On having a free week
"We had one clean week to work and it was good because of what happened before, three games in one week, after three months of pandemic. This allowed us to recover the players better, with more time on the training ground, so it was good. At the same time, what's in front of us is another tough cycle."
On previous Arsenal meetings
"Things have changed. There are always new things. It's going to be a different game, Arsenal have changed their manager, they have different ideas and a very talented squad. Tomorrow's going to be a new one, new things will happen, new situations, which will require new answers from us.
"You can see different things [under Arteta]. He's trying to put his ideas across. The talent of the players in the squad of Arsenal is immense. We expect a tough challenge. It will require a lot from us."
On keeping clean sheets
"All the games, since we started, our approach hasn't changed. A clean sheet is the beginning of everything. Can you be organised in order to avoid a team hurting you? This is the start of everything.
"We are doing things well. It's a team effort, we start defending from the first player high up the pitch. He has tasks, so this is how we do it. A clean sheet is due to the defensive work of the whole team."
On not preserving players
"There's no preservation, there's considerations that we have to take and address, making the best decision for us as a team. That's the point. It's not about preservation of the players, it's trying to make the right decisions, at the right moments before, during and after the games."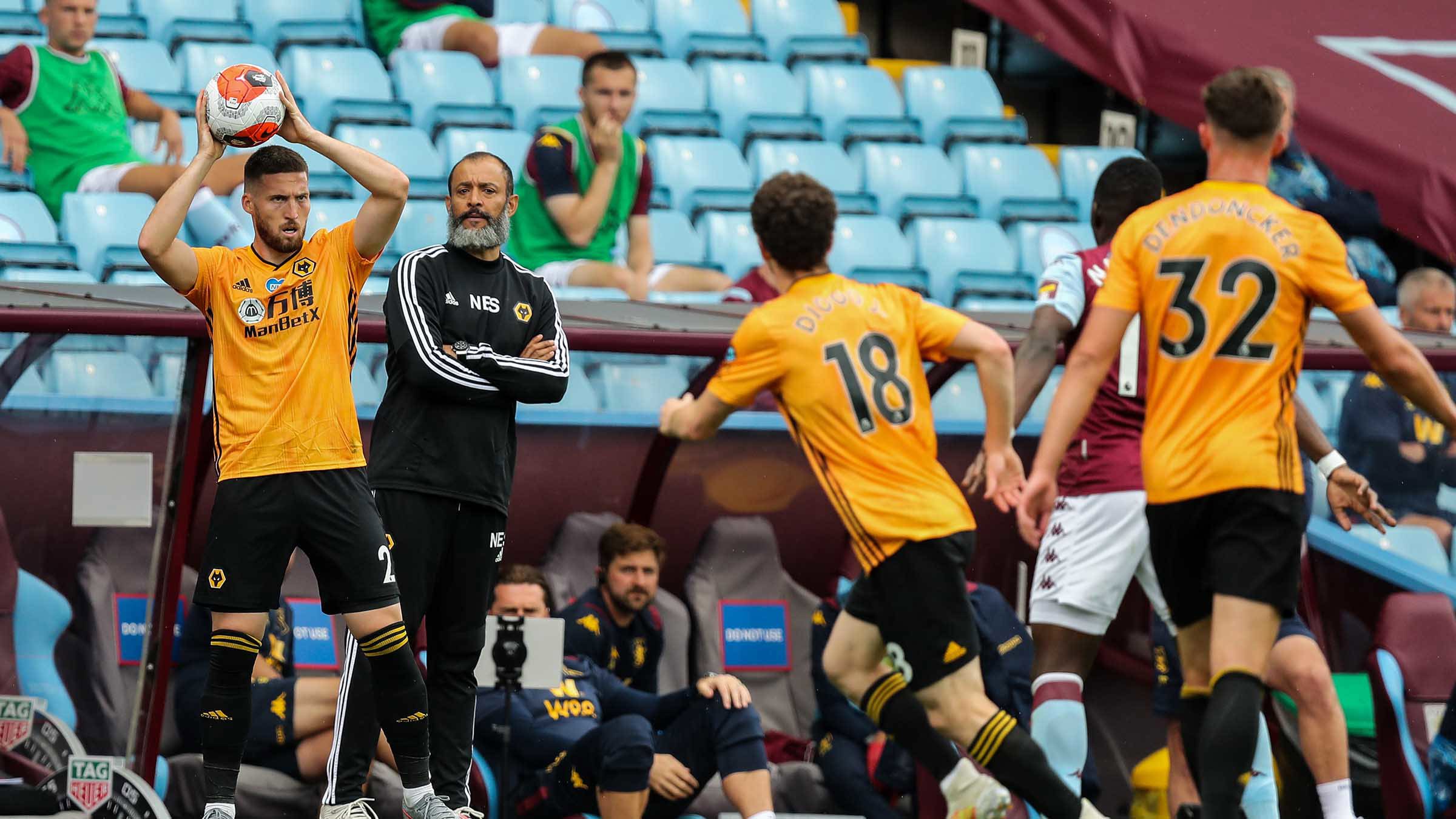 On the Premier League improving
"At the beginning, the first games were different, the tempo was different. You could see the amount of ball in play was different. If you stay three months without doing something, it requires a lot of time to go back again, physically and tactically players needed time.
"No team had enough time to prepare in the right way. Do not forget the mind of the player during this process, there was a lot of uncertainty. At the moment we started, we had so many doubts regarding protocols, so it's difficult.
"Now I see that everybody is improving, they are good games, but without something that we cannot replace – the fans. The atmosphere in a stadium can change a lot, we know that, but we don't have it."

#WOLARS