17th June 2020
Daniel Podence has admitted to having the mixed feelings of excitement and nerves ahead of the Premier League restarting for Wolves this weekend.
The Portuguese winger has had a rather atypical first season in England, between his move from Olympiacos to Wolves in January and then two months later finding the world in lockdown and unable to leave his new Wolverhampton home.
But the 24-year-old is eager to get going once again when Nuno Espirito Santo's men travel to West Ham United on Saturday evening.
On nerves creeping in ahead of Premier League restart
"It is a bit complicated, because it is not a normal situation and you even end up feeling nervous about the restart of the league, due to not competing for the past three or four months.
"It's also a little bit unsettling to come back after a long time and have no fans in the stands, but I also think that this period has made everyone that much more eager to return.
"Talking about myself, I have never spent so much time in my life without competing, so I am really looking forward to playing again, especially in a league that I came wanting to play and found myself unable to do so."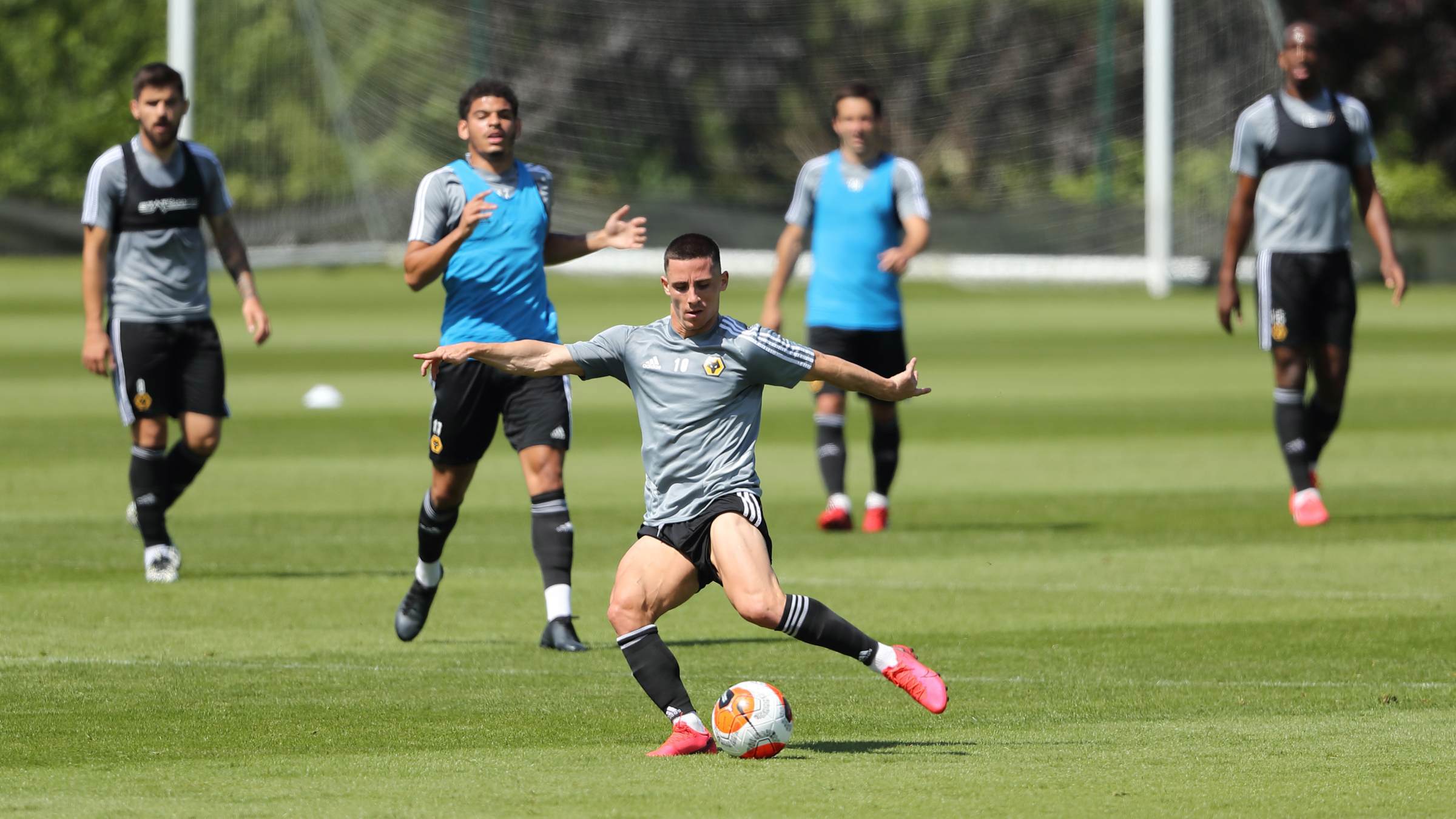 On lockdown arriving months after moving to a new country
"It was more difficult than usual, especially because I only had about half a month to get to know the city and being wintertime also didn't help much.
"But thanks to the club, thanks to the structure of Wolverhampton, I had a lot of help from everyone, in terms of logistics, training, food, everything. That made my stay here in England during the pandemic way easier.
"It's difficult for me to describe the experience, because I had something very good on the one hand, which was the help that the club gave me, but on the other hand, and no-one's to blame for that, I arrived in the country and after a month they closed down everything and we were forced to stay at home for a long time.
"But I can say that I've come out stronger from this lockdown."
On keeping occupied without football
"Being a transitioning time between winter and summer, I didn't have much places to go considering the bad weather, so I ended up staying home, going to the club to train whenever I could, or even training at home.
"I've read books, saw many TV shows and films and I tried to spend time in the most creative way possible. I don't think I was ever bothered by being at home for so long though as I always found something to do and entertain me."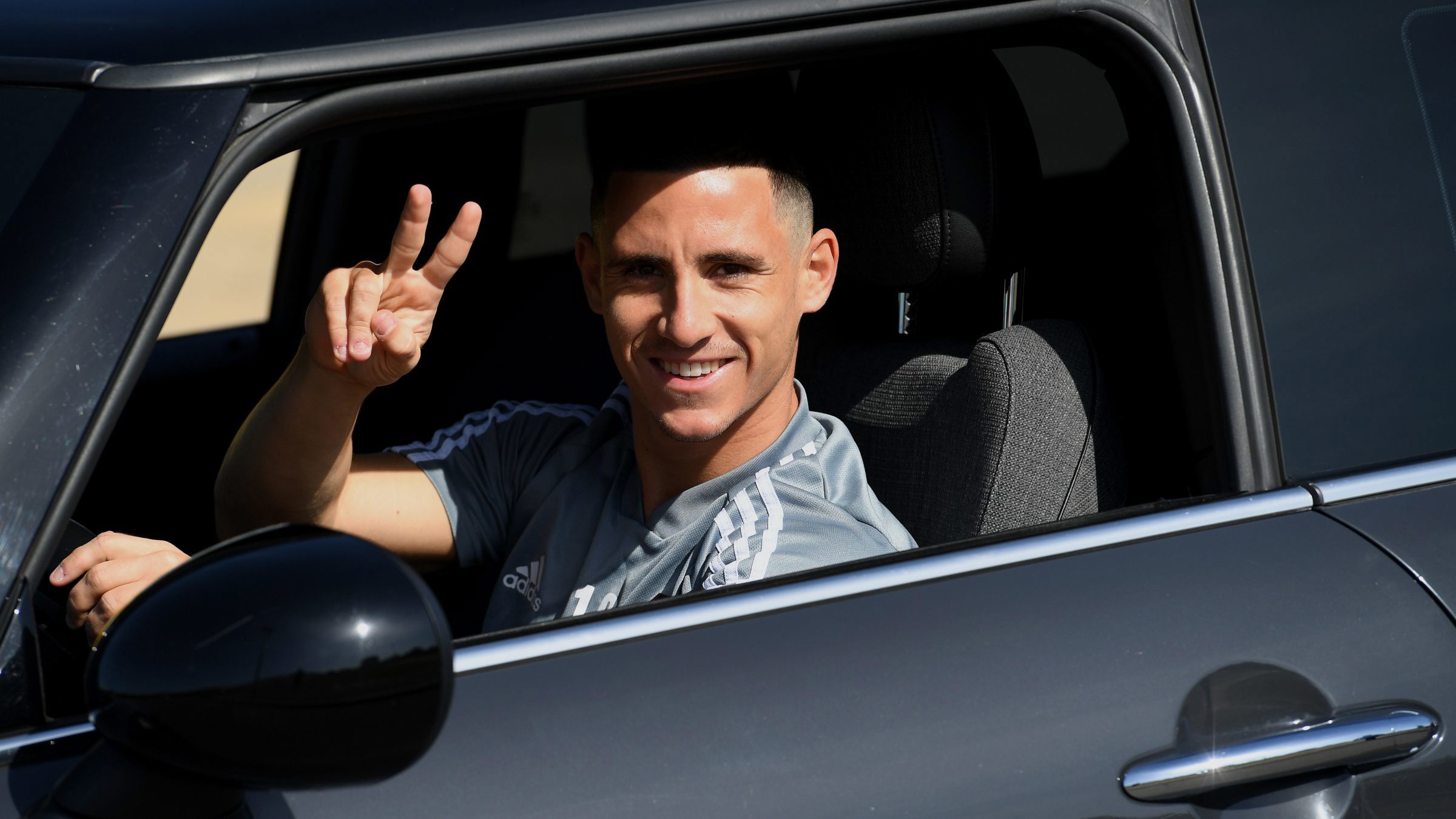 On the difficulties of solo training at Compton during lockdown
"It was a strange feeling because we aren't used to training alone. Even in the off season we can train with colleagues and friends, in a more productive way for us and with more resources, but here, we really had to train by ourselves.
"I trained a lot of aspects of my game in which I was not as strong or aspects that I wanted to be even stronger, but by training alone for such a long time, it becomes very boring.
"It is one thing to do speed or shooting-specific training for two weeks but it's another thing to train that way for two months and always by yourself.
"You lose that habit of training with someone, so much so that when we went back to training, at least for me, it was a little bit unsettling and I was even a little bit nervous, because it had been such a long time and that took a little bit of time to get used to again."
On returning to contact training
"It is completely different now. Every time I go to hug someone it's almost something out of this world, because I almost don't remember doing it now!
"One thing is physical contact during training, where we can lean against someone, but a hug, anything closer to that, is still a mirage.
"It turns out to be very strange, but of course it is good to be back to contact training, but everything that is the day-to-day life of a team, in the dressing room, in the gym, is still very far away. Every day, with every celebration, things are getting closer to normal and even we as players are getting more confident to do that sort of stuff.
"Maybe because we do tests every four days, that allows us to see that everything is fine and, as time goes by, with everything remaining fine, that makes the players more confident to greet each other, to hug each other and then we could already have some idea of what it was like before."