29th May 2020
Jonny has been enjoying the recent return to training for Wolves as it means the prospect of competitive football is getting closer with each day.
The wing-back described heading back to Compton Park for group training a fortnight ago as a similar feeling to the first day of school, and knows the reintroduction of contact training, which began at the training ground on Thursday, is necessary to prepare the players for restarting the Premier League season on 17th June.
On returning to Compton Park
"In all honestly, it was like being a kid again on your first day of school. It had been a long time since we were together.
"It was good to see everyone – I missed them a lot. You miss the moments together. At the end of the day, we are like a family in the dressing room.
"It's amazing enjoying time with them and I really missed them. We enjoy playing and competing together and just simply enjoying the moment.
"It's a different situation now, returning with everything that is going on, but the truth is, I could not wait to see my teammates and go back on the pitch, back on the grass, play with the ball and enjoy that feeling."
On adapting to group training
"We were all looking forward to it. We started training individually and the time went by very fast. The first week went by very quickly.
"I think that if we play again it will still feel a bit strange, but I am hoping that things improve for everyone and we can try and finish the league as normally as possible given everything that is going on.
"I hope that soon we will be able to train altogether and return to normal again."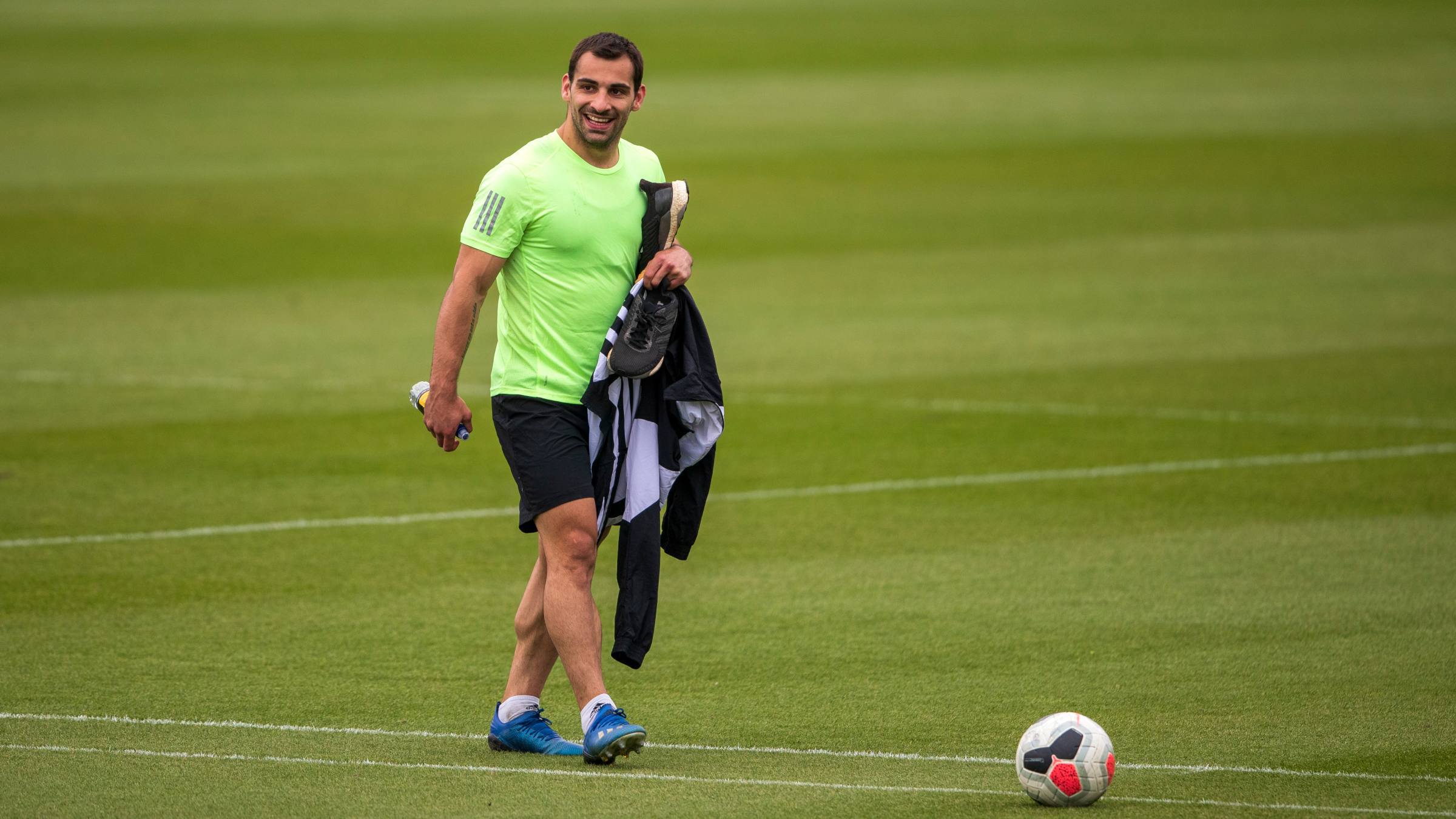 On the introduction of contact training
"I think that it's what we need. Ultimately, in football there is contact. We know that this is inevitable.
"I think that as soon as we can go back to normal the better because, in my opinion, the majority of us feel safe. There are very few cases in the world of football, not just here.
"The most important thing is to resume things with a sense of normality. This is football – a team sport. A sport with 22 players on the pitch and even more off the pitch behind the scenes."