21st May 2020
Pedro Neto is delighted to be back training with a small group of his teammates at Compton Park as the intensity of the sessions are stepped up in anticipation of a return to football.
On Monday, Premier League clubs were given the all clear to begin training in groups of five, following a week of individual sessions, and the young Portuguese winger is chomping at the bit to get back with the whole squad, despite enjoying lockdown with his family in Wolverhampton – in particular getting to taste what his mum has rustled up in the kitchen each day.
On returning to training in small groups
"I feel very good at the moment and I'm in a very good mood, like always, but today I'm happy because I'm back with some of my teammates. It's a good feeling.
"Yesterday I was training with [Willy] Boly, [Romain] Saiss, Joao [Moutinho] and Oskar [Burr]. It was very good to see the old man [Moutinho] again, my friend Romain Saiss, that I speak French with him and Boly, with Oskar, it was very good to see him, and with Jota too.
"I miss playing with him in FIFA, but I don't want to play FIFA against him again because I don't want to lose, of course, because he wins a lot of trophies."
On stepping up the training intensity
"Now we are working on our cardio, we are doing some drills with the ball so we can have some feeling of the game, but today we have done one exercise that I was feeling better, but we also did one more that was very difficult.
"When you were training alone on the training ground with the help of some staff, we had to do for 20 metres and come back, 30 metres and come back, and it was only one. This time we did it two times and I almost died!
"It was very hard, but today it was a little bit easier because I'm getting in shape, I'm feeling fit, and it was good. It is the worst of the time, but we have to train that.
"It feels like being in pre-season and I think pre-season is the worst part of the season. So, having two pre-seasons in one season is very bad!"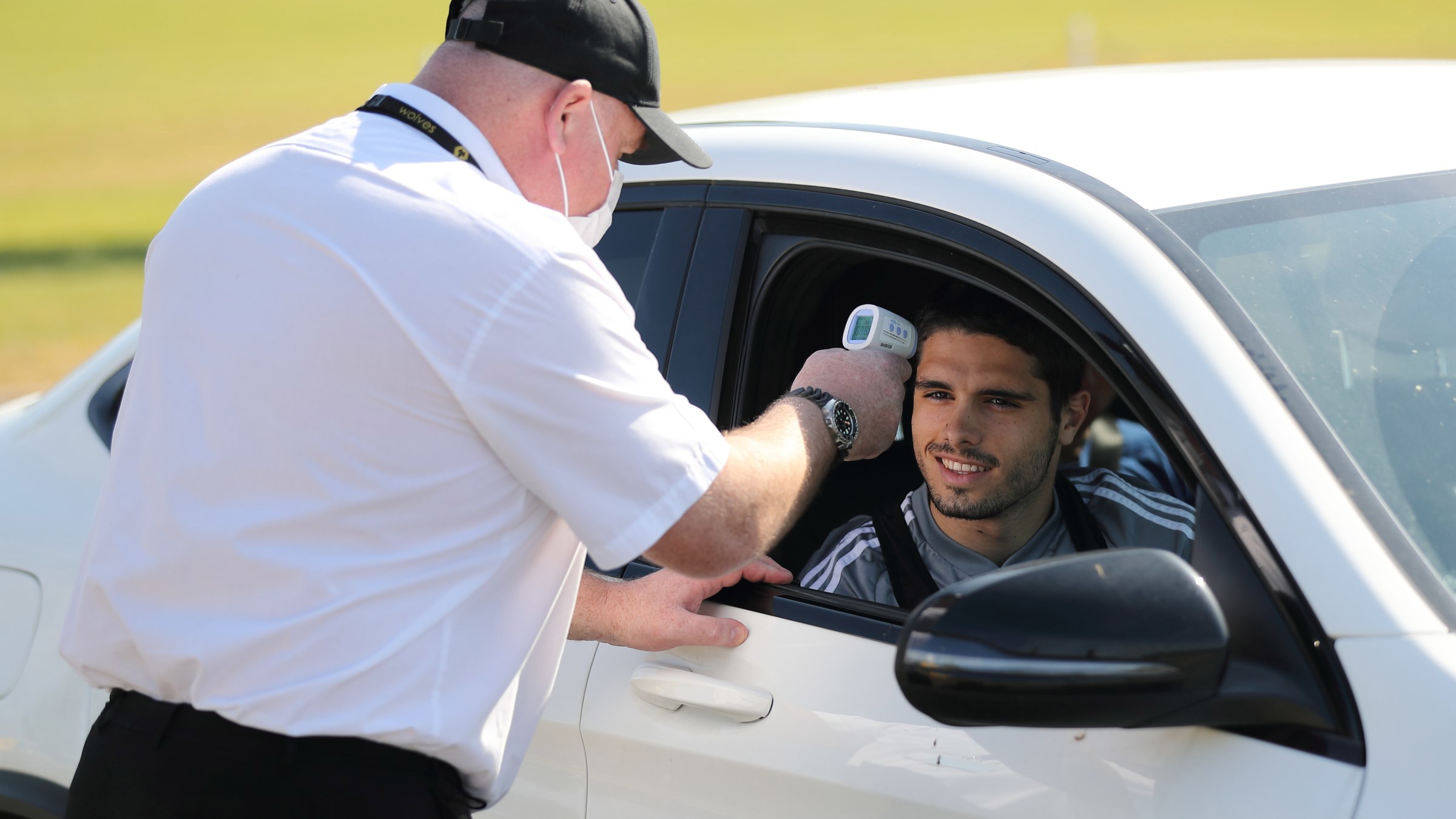 On coping with lockdown
"It was very difficult, because, like the people at the club know, I am a guy who is always speaking and going out with my friends.
"It was difficult because I felt that I was missing the football a lot. I just wanted to play, to have these feelings with my teammates. But now, we are almost back, so I try to be fast because I want to play.  
"I miss football a lot, but I was not going crazy because I have my family here and I do other things, but I miss football because it is the thing I like to do. Football is the best thing I can do."
On moving his family to Wolverhampton
"Being here at home it has been good to have my family. When I moved to Italy, I was only 17-years-old, so I brought my mum and my father. When I came here, I brought my mum because I missed the food that she cooks!
"She's very good and likes to cook for everyone. She cooks a chicken lasagne which is very good and when we were in Italy, she taught me how to do carbonara because in Italy you eat a lot of pasta and pizza, so we learnt how to do carbonara and my mum's cooking it is unbelievable.
"I cooked one time with my personal trainer here, and it was our time to cook, so we have done mini pizzas and then we did chicken with some lemon, and some spicy things. The first time I cooked it was top!
"I haven't done it again because it's very hard. My mum is always saying, 'You don't know the work that you give me!' Normally, I finish lunch and I have to prepare everything because you eat well and I lose three hours in the kitchen.
"She's too good. I say, 'Mum, I'm sorry, but if you are cooking well you have to continue to cook.'"