27th April 2020
Diogo Jota was proud to guide Wolves to glory in the ePremier League Invitational and felt it gave supporters an opportunity to keep entertained during lockdown.
The inaugural FIFA competition saw a representative from all 20 clubs compete, with Jota defeating Leicester City, Sheffield United and Burnley to set up meeting with Liverpool's Trent Alexander-Arnold in the final on Saturday. Jota took the honours thanks to a golden goal strike, after a nervy 1-1 in normal time, and was pleased to spread a bit of positivity during what is a tough time for everyone currently.
On a nervy final
"It was very tense. Obviously, the golden goal makes everything harder. You know that you can't make any mistakes, because you won't have time to recover.
"It's a very emotional game, I needed to be very focused because one mistake would cost me the tournament. I'm glad I was the one who scored the goal."
On facing Alexander-Arnold
"Trent obviously played his part, he was a very good competitor, he was defending really well – stalling the ball when I was about to shoot, almost every part of the game.
"He did a very good game and caused me a lot of problems, but that's what you expect in the final.
"It's good to win this kind of tournament. I did my best to represent Wolves and, obviously, all the things involved were very important too."
On keeping the fans entertained
"We were playing for a good cause, to help the NHS, and give the fans a reason to be entertained. It was something to watch, because it's hard for everyone, this period that we are living.
"We need to keep the fans busy and I think it was a great idea, with the players getting involved, the fans as well were involved, so it was a great tournament with good organsiation.
"Obviously, to be crowned champions makes everything even better."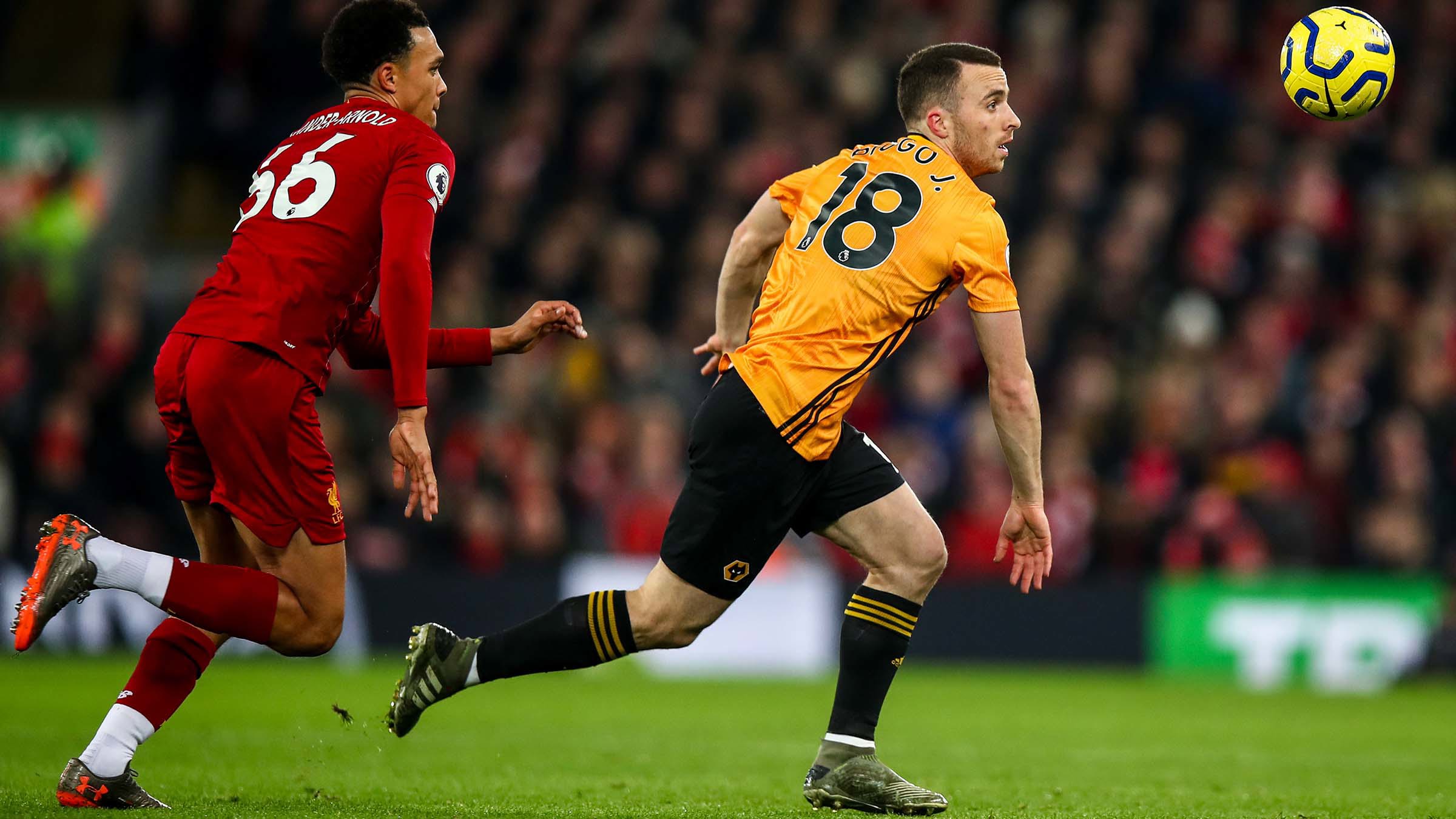 On his FIFA capabilities
"I played quite often as a kid on the PlayStation and FIFA, I always played good. Things I actually do in the pitch, and I know works, I like to try those combinations and those kind of set pieces in the game.
"Normally I play FUT Champions. It's a weekend league, when you play 30 games during the weekend. That's what I'm involved in at the moment, I like to play every weekend it's possible."
#WolvesCovidResponse