21st February 2020
The old gold faithful were treated to another memorable European night at Molineux on Thursday, as Wolves took a commanding lead in their Europa League round of 32 tie with RCD Espanyol. Diogo Jota's hat-trick and Ruben Neves' stunner helped Wolves to a four-goal lead after the first leg, but here are five things we spotted from the incredible evening in the Black Country.
1. THE HISTORY BOYS
Despite a 40-year absence from European competition, it has felt like Wolves have never been away, as they continue their impressive return to the continent. As a team, Wolves continued their run back to October 1973 which has seen a gold and black side win 10 of their previous 11 games at Molineux in all competitions. This current Wolves team continue to make history as they emulate the great sides of the club's past, with the last time Wolves doing this well in European football was back in the 1972 UEFA Cup, in which Wolves made it all the way to the final. On an individual level, after becoming the first Wolves player to score a European hat-trick since Derek Dougan against Besiktas before Christmas, Diogo Jota wrote his name into the club's history books by netting back-to-back hat-tricks in the competition and achieving a feat no other Wolves player has before.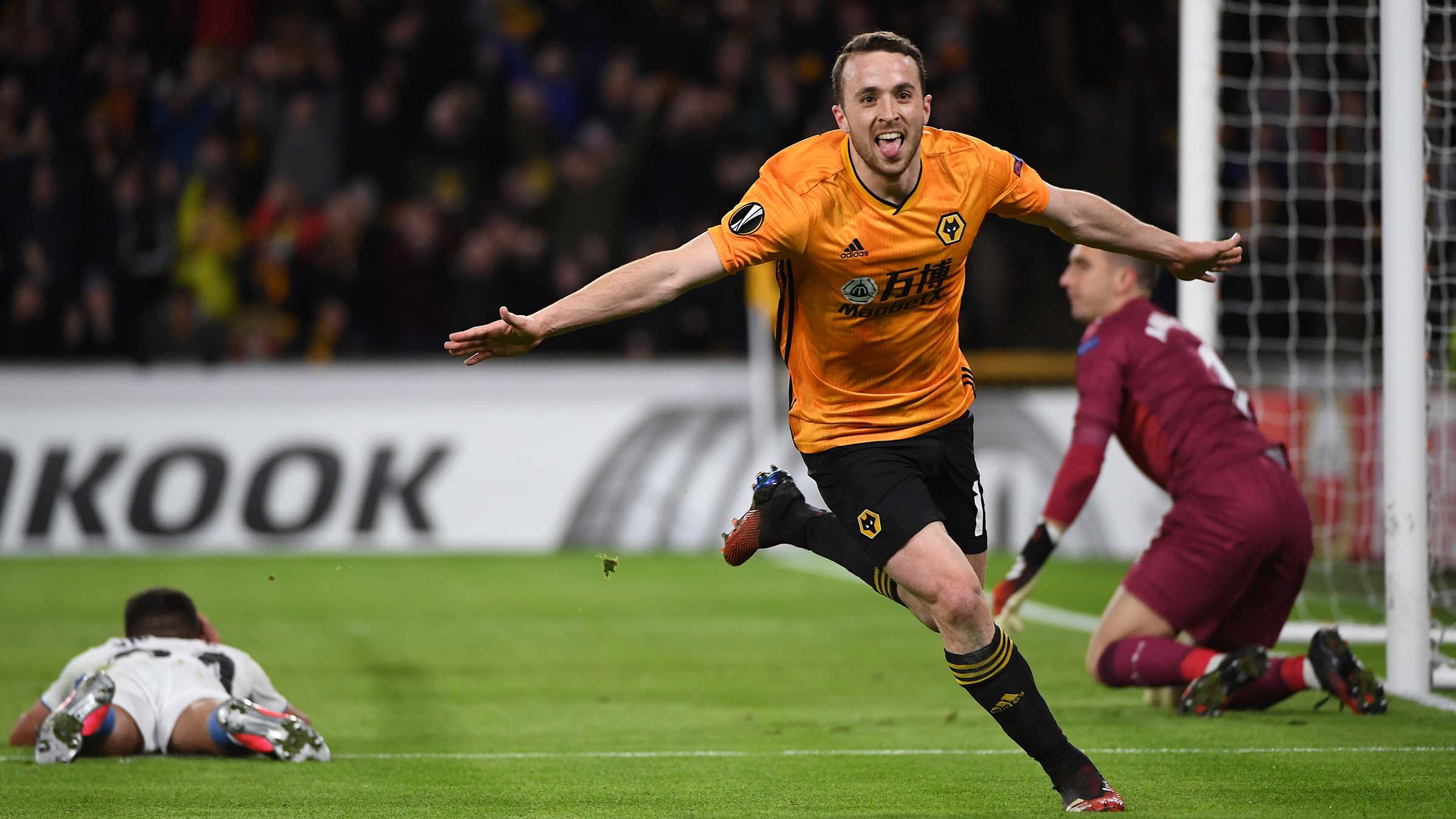 2. DREAMING IS FOR FREE
Although no-one in the Wolves camp will be thinking any further than Sunday's Premier League clash with bottom of the table Norwich City, especially Nuno, who always sticks to his game by game mantra. But when asked if supporters can dream about going all the way in the competition, the head coach gave an uncharacteristic answer: "You know me, we have to recover and rest because we play on Sunday. Then, we're going to think about all these things, but dreaming is for free." And dream the Wolves supporters will. With a four-goal lead to take to Barcelona on Thursday night, many followers of Wolves will already be looking ahead to the prospect of a round of 16 tie in March, where some of the biggest names in Europe could await.
3. HE DOESN'T SCORE TAP-INS
Something that wasn't unique to Thursday night was the chance to see another ridiculous Ruben Neves goal. After taking the ball down on his chest, 25-yards out from goal, Neves hit an almost perfect volley past Espanyol keeper Andres Prieto, sending Molineux wild. The Portuguese midfielder now has 15 goals for Wolves since his move from Porto two-and-a-half seasons ago, with 12 of those coming from outside of the area, and the other three being penalties. One of the greatest strikers of long-range efforts in the history of football, Neves now has another goal to add to his stupendous collection. While some compared Thursday night's strike to his 'Goal of the Decade' finish against Derby County in the Championship season, when asked where the goal ranks in his assortment, Neves himself called the goal his fourth best in gold and black, behind those scored in the Championship against Derby, Sheffield United and Sheffield Wednesday.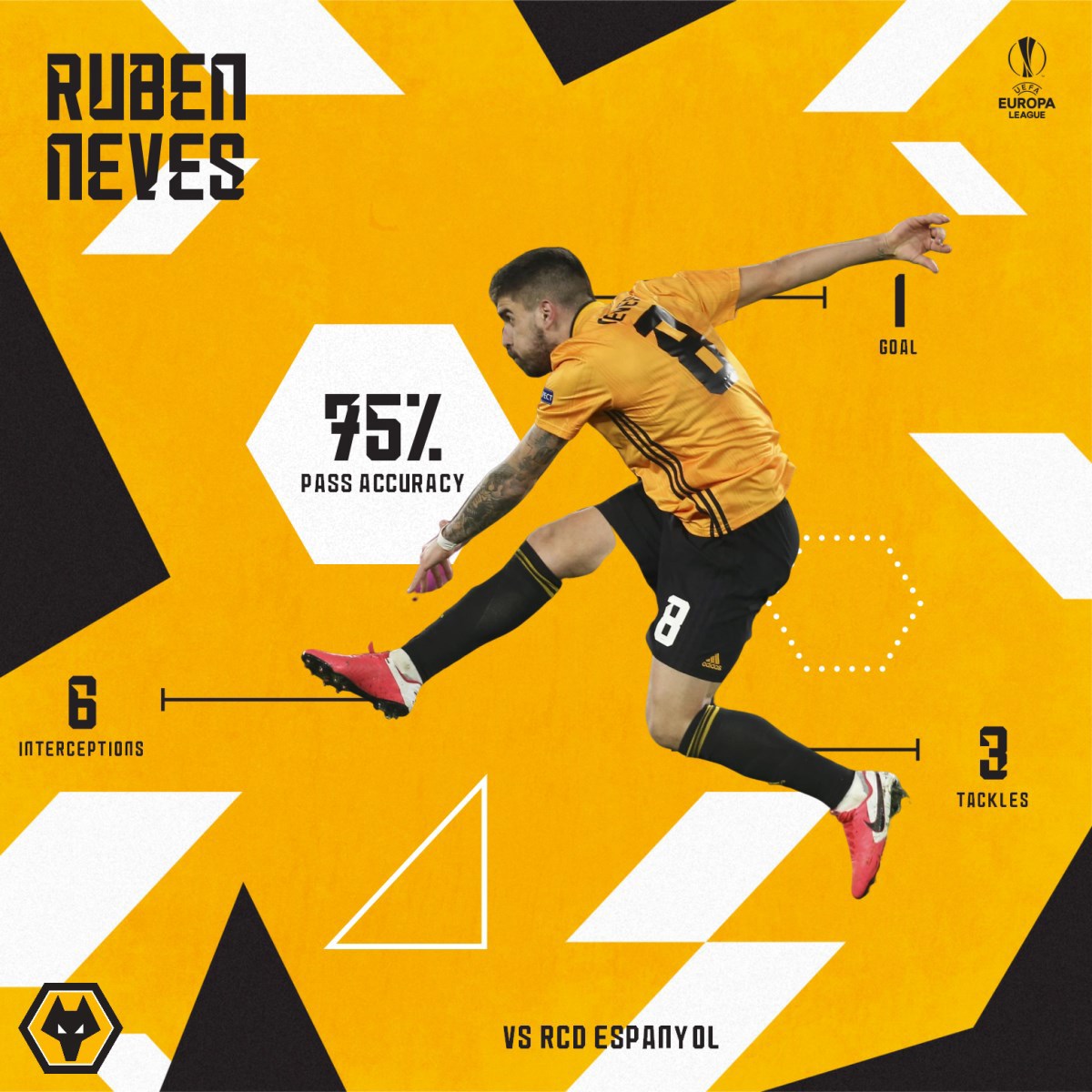 4. BUILDING FROM THE BACK
The return of Willy Boly has led to a change in fortunes in the defence of Wolves. While the Frenchman was out with injury, Wolves kept just one clean sheet in 15 attempts, but since Boly was reinstated into the line-up Nuno's men have gone three games without conceding. The head coach spoke about the defensive stability which has helped his team to an undefeated run. "For me, important is the organisation and clean sheet. Defensively we did really well, everything starts from there, then let the players develop their talent up the pitch." By attaining the clean sheet against Espanyol, Wolves have gone three consecutive games without conceding for the first time since October 2019 – the month Boly suffered his training injury.
5. ONLY HALFWAY THERE
With Wolves fans daring to dream of a final in Gdansk this May, the Wolves players have reiterated that they are only at the midway point of the two-legged tie and that anything can happen in the second leg at RCDE Stadium next Thursday evening. Conor Coady, Neves and Jota have all echoed the need for their team to complete the job in Barcelona.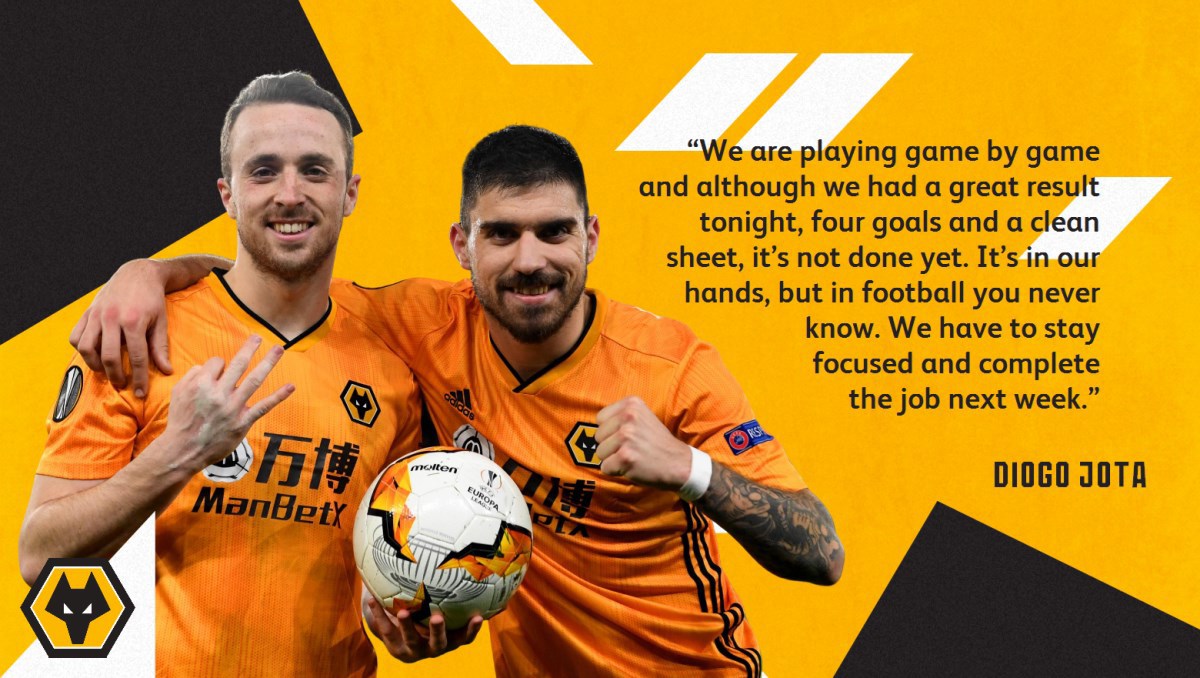 #WOLESP