12th February 2019
Willy Boly's dramatic late equaliser earned Wolves a deserved point for their effort against Newcastle United on Monday night. Now, here's five things we spotted amidst the drama at Molineux.
1. Another late goal
Late goals have been a theme of Wolves' season and the drama continued at Molineux as Boly scored the fifth game-changing goal of the campaign. Adama Traore (West Ham), Matt Doherty (Newcastle & Shrewsbury) and Diogo Jota (Leicester) had all come before, and Boly displayed once more the never-say-die attitude within the squad. While the desire remains at peak levels until the final kick, the fitness of Nuno's players also comes for the fore, which is credit to the fitness and medical departments, as Wolves showed the team spirit behind their success once again. Joao Moutinho was amongst the players to praise Wolves' commitment in the post-match interviews.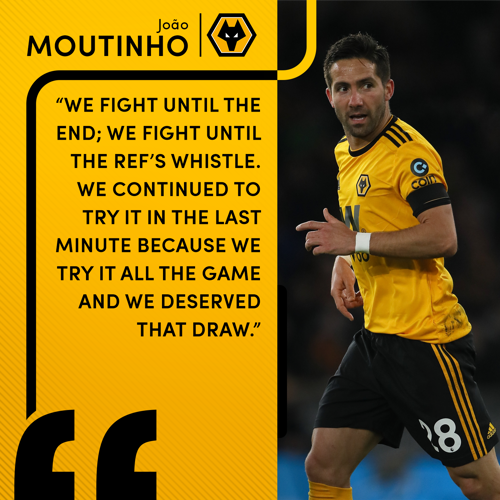 2. Signing off at home
Through a combination of FA Cup and Premier League action, Wolves will play four of their next five fixtures on the road, so it was important to sign off at Molineux with a positive result. Wolves have enjoyed a recent run of regular home games and have made the most of it with positive results, including thanks to Boly's late goal against the Magpies. After Nuno called for Wolves' home form to improve following a January defeat to Crystal Palace, his team have responded with four victories and a draw since, taking seven Premier League points and progressing through two FA Cup ties. Next up at Molineux, Cardiff City in three weeks.
3. Dominant Boly
Patience and persistence were key on Monday evening, particularly once Wolves fell behind, but the stats prove Nuno's side stuck to their philosophy, with Boly at the heart of it. The defender dominated all the passing stats on the night, making 93 passes, 38 more than Newcastle's best of Florain Lejuene. The Frenchman also competed the most passes into forwards (15) and passes into wide players (18), and received the most with 73, comfortably more than Matt Ritchie, who was Newcastle's best. Also, the defender's partnership with Conor Coady was the strongest on the pitch, with the pair combining 38 times, 11 more than Newcastle's top pairing of Ritchie and Lejuene. A dominant evening for Wolves' number 15.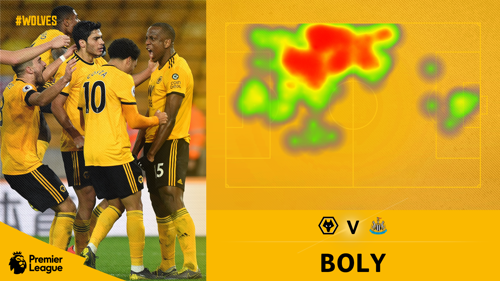 4. Carragher defends decision
There may have been a few mummers for a foul by Boly on Newcastle goalkeeper, Martin Dubravka for the late goal, but Jamie Carragher on Sky Sports' Monday Night Football put them to bed with his fair analysis of the incident. Post-match in the studio, he said: "It wasn't a foul, and you have to give great credit to Wolves and Boly. Boly shows great determination to get there, and knock defenders out of the way. Boly's hands are resting on the goalkeeper's shoulders but that is it."
5. Impact off the bench
With Wolves 1-0 down midway through the second half, Nuno turned to his bench and saw a wide array of attacking talents he could call up to change the flow of the game. On came Ivan Cavaleiro, Helder Costa and Adama Traore, with the latter taking on the right wing-back position – a sign of Nuno's intent. Traore had already passed up on chance to score by the time collected Cavaleiro's cross, manufactured a fresh crossing position and put his ball on the money for Boly to power home the equaliser. Both Traore and Cavaleiro did themselves no harm against Shrewsbury in the FA Cup replay a week ago either, so could they be in line to start at Bristol City on Sunday?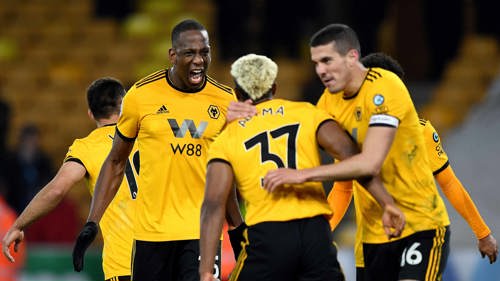 #WOLNEW