25th April 2018
As part of the carnival celebrations on Saturday Wolves will be handing out special 'We Are Back' flags to fans at the turnstiles while, fans sitting in the Steve Bull Upper stand will also hold their flags to create a mosaic.
Please wave your flag to add to a fantastic atmosphere as we play our last game in the EFL Championship at Molineux. 

Special Instructions to fans sitting in Steve Bull Upper

If you sit in the Steve Bull Upper, you will be part of the Fan Mosaic and will pick up your flag when you reach your seat.  

When you arrive in the stadium, you will find a flag attached to your seat. Please don't take anyone else's flag as these are specially laid out to make a mosaic. The image of the Mosaic is below:



In order for the mosaic to work properly, you will need to hold up your flag (NOT wave it) when the players enter the pitch. Please note fans in other areas of the ground will be waving flags but you must hold yours aloft in order for the mosaic to work. 

Please see the diagram below showing how to hold your flag with the pole at the bottom to act as a weight balance. Please note you may have a gold flag (which makes the background) or a black flag (which makes the letters).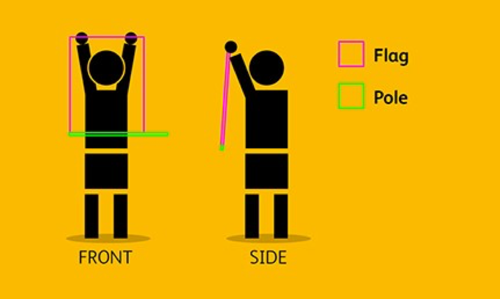 Once players start the game, please wave your flag like the rest of the stadium. Enjoy the game!

We would like to put on record our special thanks to the club's fan volunteers who will be setting up the Mosaic on Friday.