12th May 2021
Striker Leo Bonatini is enjoying life in Switzerland, on loan at Grasshopper Club Zurich, and hopes his loan club can finish their campaign with promotion.
The 27-year-old forward has scored nine goals in 29 appearances for his loan side, putting him amongst the club's top goal scorers. A star of Wolves' 2017/18 promotion to the Premier League, and once Brazilian youth international, Bonatini is now focused on his current club, for whom promotion to the Swiss Super League is the aim.
On his loan spell so far
"It's going well here, it's a project that is good for me and also for the team. Hopefully, we can achieve promotion in the next few games but also personally it was good for me and my wife. We like living in Switzerland and it's going well so we are enjoying it here."
On his aspirations for the finale
"I think it's to go up and play in the Super League next season. I don't have many personal goals, but it was good for me to come here because when I went to Wolves, I felt like I owed them something because they did so much for me when I was there.
"They explained to me and showed me how good the project was here, I accepted to come here to Grasshoppers because I knew it would be good for me. The country is a nice country to live and play in. The main goal is to of course go up to the Super League and hopefully we can achieve it."
On the Swiss Challenge League
"The crazy thing is that there are only ten teams, so we play against the same team a few times, which was unusual to me. We also play a lot of games on an artificial pitch. It was difficult at first, but once winter arrived, you could see how the artificial pitch made more sense because the country gets a lot of snow.
"It's a very competitive division in the second division. You can't look at the table and predict which team will beat which because it always produces different results. I think we've done well, and we've also played really well in the Swiss Cup against a few Super League teams, so hopefully we'll have a good season next season if we get promoted."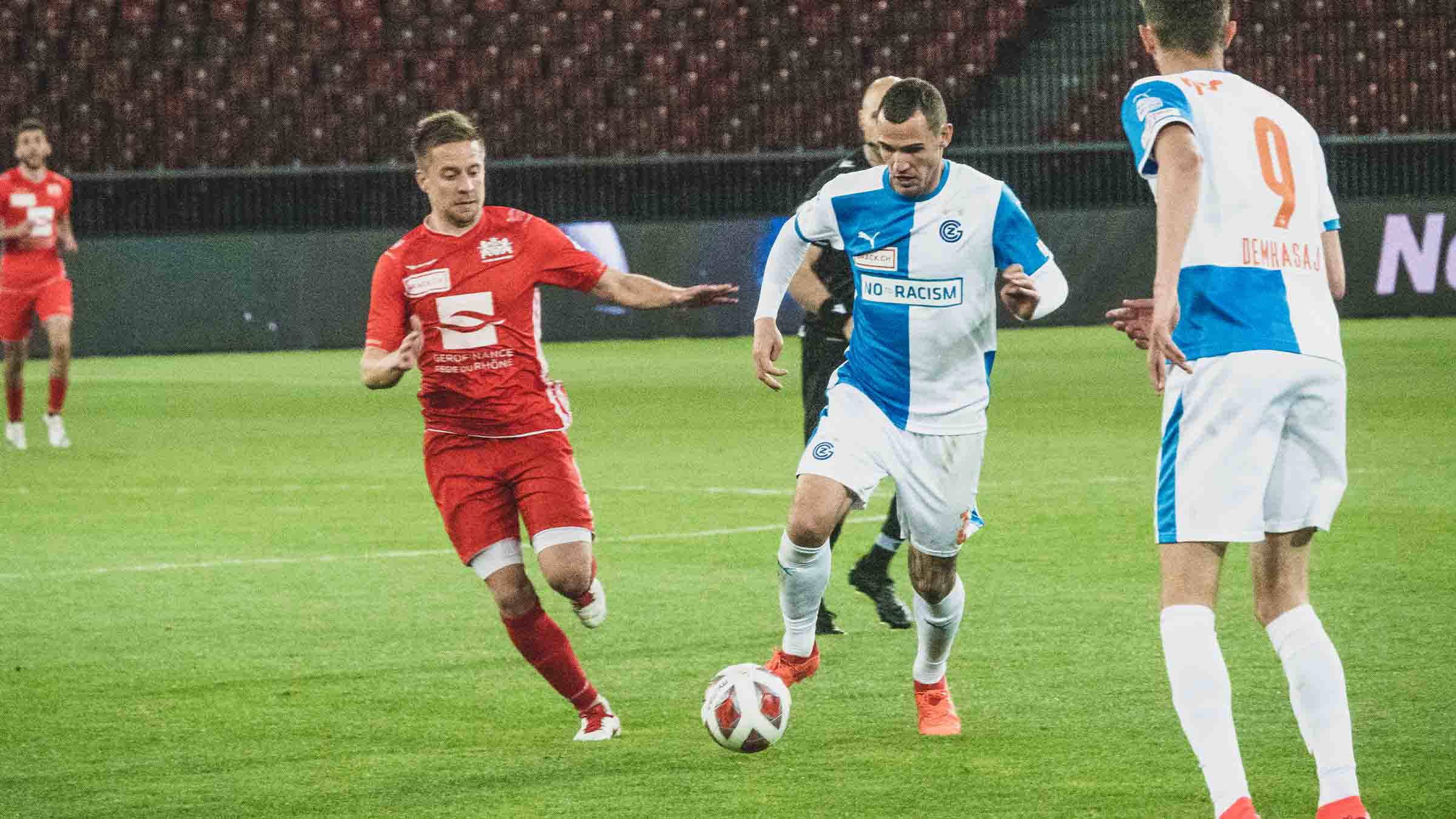 On making loan moves away
"Going on a loan is always difficult because the transfer always happens in the last week because both the player and the club are looking for the best contract and everything that we can do best for both sides.
"When I went on loan to Nottingham Forest, it was different because it was in the middle of the season and their style of football didn't fit with mine.
"In Portugal, it was good for me to be in a league that I had previously played in before moving to England, which is why I accepted the challenge for my career. Unfortunately, I did not perform well there; I was happy to get more game time but disappointed that I wasn't scoring as many goals as I would've liked."
"But things are going well in Switzerland. A lot has changed in my life during this time, so it was good to settle down here, and I'm happy to be on loan here for two seasons."
On having Wolves teammates there
"It's always better when you arrive somewhere and know someone, especially when I arrived here, and Connor (Ronan) was already there to tell me how life was and how things were. He can point you in the right direction, and when Oskar Buur arrived, he was asking almost the same questions.
"It's also nice to have a few Portuguese players here so we can speak the same language and go to the same restaurant, which is especially nice for my wife.
"We can also meet other guys who can speak Portuguese, which is always a plus. Brazil is a long way away, so it's nice to have a sense of home here in Switzerland, where we've been welcomed warmly."
On the goals he scored this season
"When I first arrived here, I scored the first goal on my debut, which boosted my confidence.
"I scored again in two or three games, but then I went nearly ten games without a goal, which was very frustrating because I was dealing with some issues off the field. Everything felt new and overwhelming to me; I lived in a hotel for four months and thought I was going crazy. This happens regularly with footballers, making it difficult for us.
"After that, I scored and all the others followed, demonstrating that every goal is important for the team and your confidence. With each goal, it brings you more confidence. It's important to help the team and get them to the first level, and all of these goals contribute to that."
On looking back on the Wolves promotion
"It was very special because I had previously played in Portugal, but this was my first trip to England. It was great for me because when I arrived in England, there were many Portuguese people who could assist me – the same thing happened here at Grasshoppers.
"I was young at the time, and I had no idea how big the project (promotion to the Premier League) was. We were fighting for the Premier League, a big league. The team had been performing well throughout the season, and as Nuno always said, 'We are a family here, the wolfpack'."
"It was wonderful because I had enjoyed my time in England. I enjoyed learning the language more, and it was beneficial in every way. I had a great time playing there. Every time I went to Wolves for pre-season, I felt at home there as well. All of the guys were extremely welcoming, and Wolves felt like a second home to me. Family is very important there."
On his future at Wolves
"I still have one more year here at Grasshoppers and after that, I have one more year left in my contract at Wolves.
"I don't often think too far ahead but the possibility of playing for Wolves again would be nice. Anything could happen during this time, things happen fast in football. Injuries happen and if you are in the right place at the right time, you can grab opportunities.
"The main thing, for now, is getting to work and getting the team into the top flight in Switzerland because then we could even be fighting for Europa League and Champions League and to achieve that would be the dream.
"When the time comes to say goodbye to Wolves, I would love to thank them for everything they've done for me. They helped me a lot in Europe."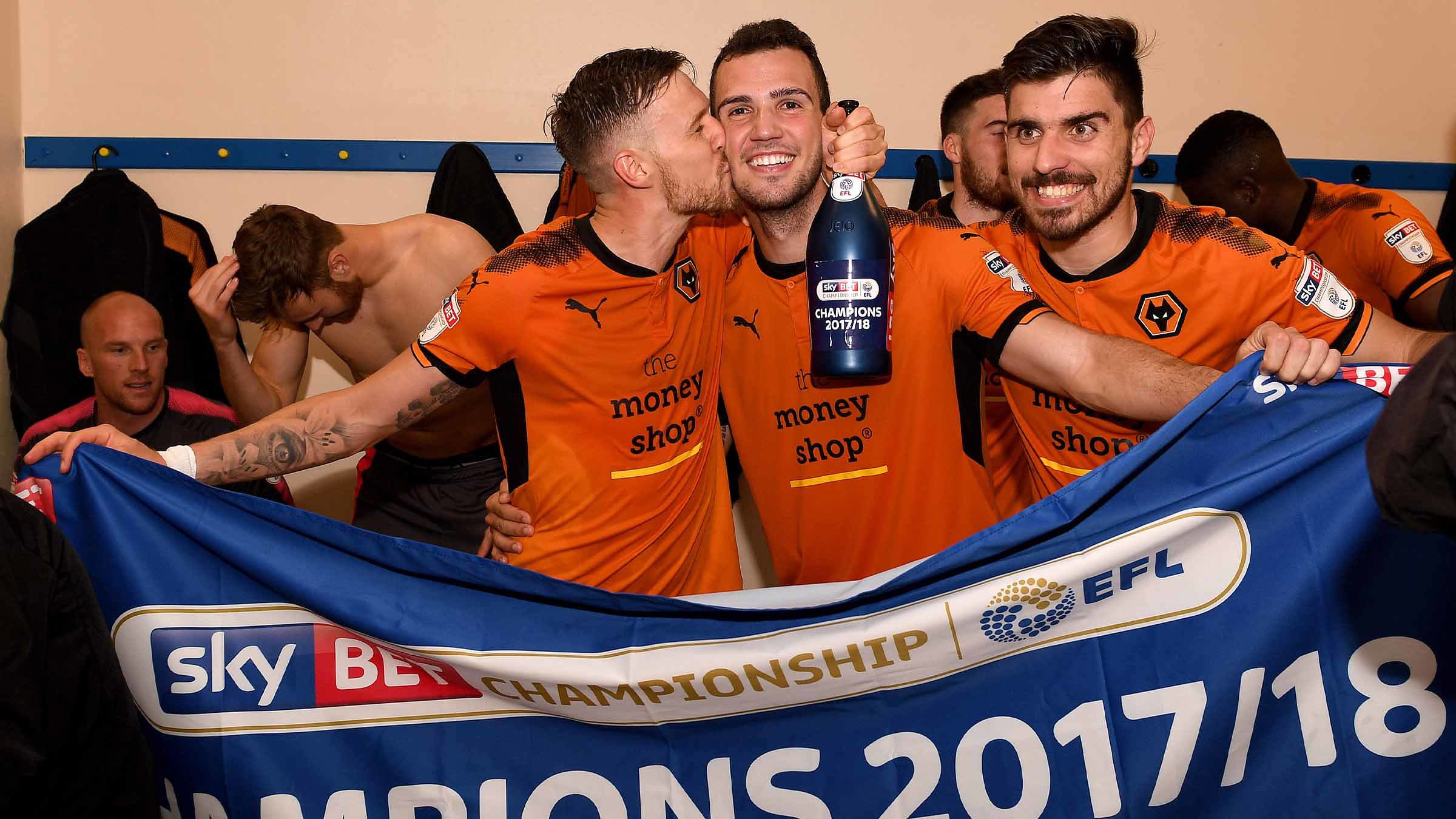 On the highlight of his career so far
"I think when we went up to the Premier League. Even though I didn't get to play and score as much when we went up, it was amazing to see all the fans celebrating – it's all about the fans. It was so special to celebrate and cheer with them. I'll always watch Wolves and wish them all the best."
Elsewhere on loan:
Rafa Mir scored a stunning goal from distance for Spanish side SD Huesca in their league game against Cadiz.
Ryan Giles couldn't help Rotherham United suffering a cruel relegation to League One on the final day of the season.
Dongda He got more minutes under his belt by making a substitute appearance for Beijing Guoan in the Chinese Super League.
By Nikita Henschl 
#LoanWatch