29th April 2021
On loan Wolves Academy midfielder Christian Herc sat down with wolves.co.uk to discuss meeting targets, his personal development and life in the Czech Republic.
The 22-year-old has scored five times in 26 appearances for his loan side MFK Karvina, as they look certain to secure a mid-table finish in the Czech top division. However, in the future, the Slovakia under-21 international has his eyes set on competing in the Premier League.
On his time with MFK Karvina
"This season has been very good for me. Last season I was on loan at Viktoria Plzen and I didn't play much. My aim for this season was to play as much as I could and that's been the case at MFK Karvina. I'm playing week in, week out, and I think this loan has been very good for me – I'm happy."
On his loans journey
"My first loan was in Slovakia. I wanted to go back because I knew that they would give me the best chances to play. I preferred going back there because they knew me from the national team, and I wasn't sure I would get as many opportunities to play in England in a lower league.
"I was at Dunajska Streda for over a year, and it was good. When that spell was over, my next step was Viktoria Plzen which is a very good club in the Czech Republic but unfortunately, the loan wasn't as good for me.
"When that ended it was a difficult time for me. Normally, I would be back in England, but the Coronavirus pandemic postponed many things and made it very difficult. I was glad to go out on loan again and to get more opportunities on the pitch – I look back at it now that its ending and it was very good, I'm very happy right now."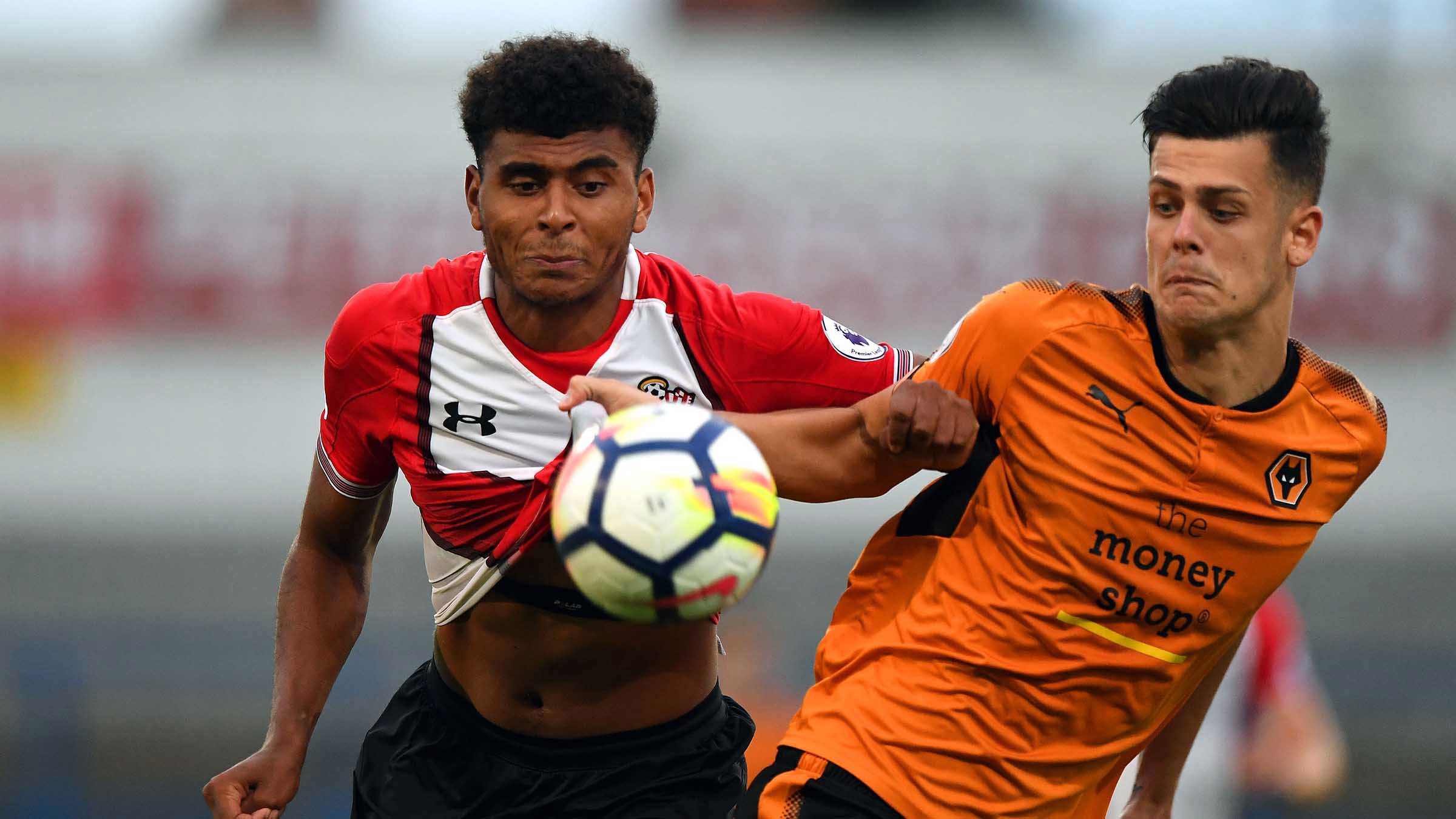 On the comparison between the leagues
"I have never played in England for the Wolves first-team, but that's still the target. You can't compare England to the Czech Republic because English football is on another level - I think that's one of the best leagues in the world.
"If I had to compare the Czech Republic and Slovak, then I would say the Czech league is much harder because there's a lot of fight and intensity. The Slovak league gives many chances to the youth, so they are a lot of youngsters there. In the Czech Republic, it's the opposite.
"The players are mostly older and more experienced – it's a very tough and challenging league compared to Slovakia."
On the importance of loans
"It was hard at the start because we were trying to find the right club for me after my previous loan. I found it difficult because we didn't know which club would be the best for me to improve and revamp my career and that was important.
"I only played a few games during my previous loan so I was looking to go out to a club that could give me the most minutes on the pitch. I went from not playing much to having 26 appearances, that have given me the confidence and made me a better player than I was before.
"The league is harder and more challenging, so it allows for me to react quicker, learn more and be quicker on the ball.
"In the beginning, I was starting every game but didn't feel at my best. I trained very hard and after the winter break, I spoke with Wolves about what they wanted for me and what I wanted for myself. I spoke with the loan manager, the nutritionist, and the guys who arrange my gym programme. This helped me very much.
"I'm playing again week in, week out. I've been scoring and I'm happy with my performances. It's been a very good year."
Here's @ChristianHerc's goal from last night's 4-2 win over @NorwichCityFC. #WolvesAcademy

🎥👇 pic.twitter.com/XnEcmaRim3

— Wolves Academy (@WolvesAcademy) November 21, 2017
On his contribution
"I think for every footballer it's very nice when you score goals and because I play as a number ten I know that the club want good statistics.
"It doesn't matter if it's goals or assists, I know that everybody who is looking at the position immediately expects and looks at how many goals you have or how many assists you've made in a season, so I'm very glad I've scored five goals and now made three assists.
"We have five more games left and I hope I get one or two more goals and assists to help the team finish the season as high as possible."
On his style of play
"I don't care much if the coach puts me in as a defensive midfielder or an offensive midfielder, it doesn't matter. Of course, I like attacking more so I prefer to be a number ten or a number eight. I like to be more creative.
"That's my style of play. I like to create chances for the team and my teammates, and I like to try to score as much as I can."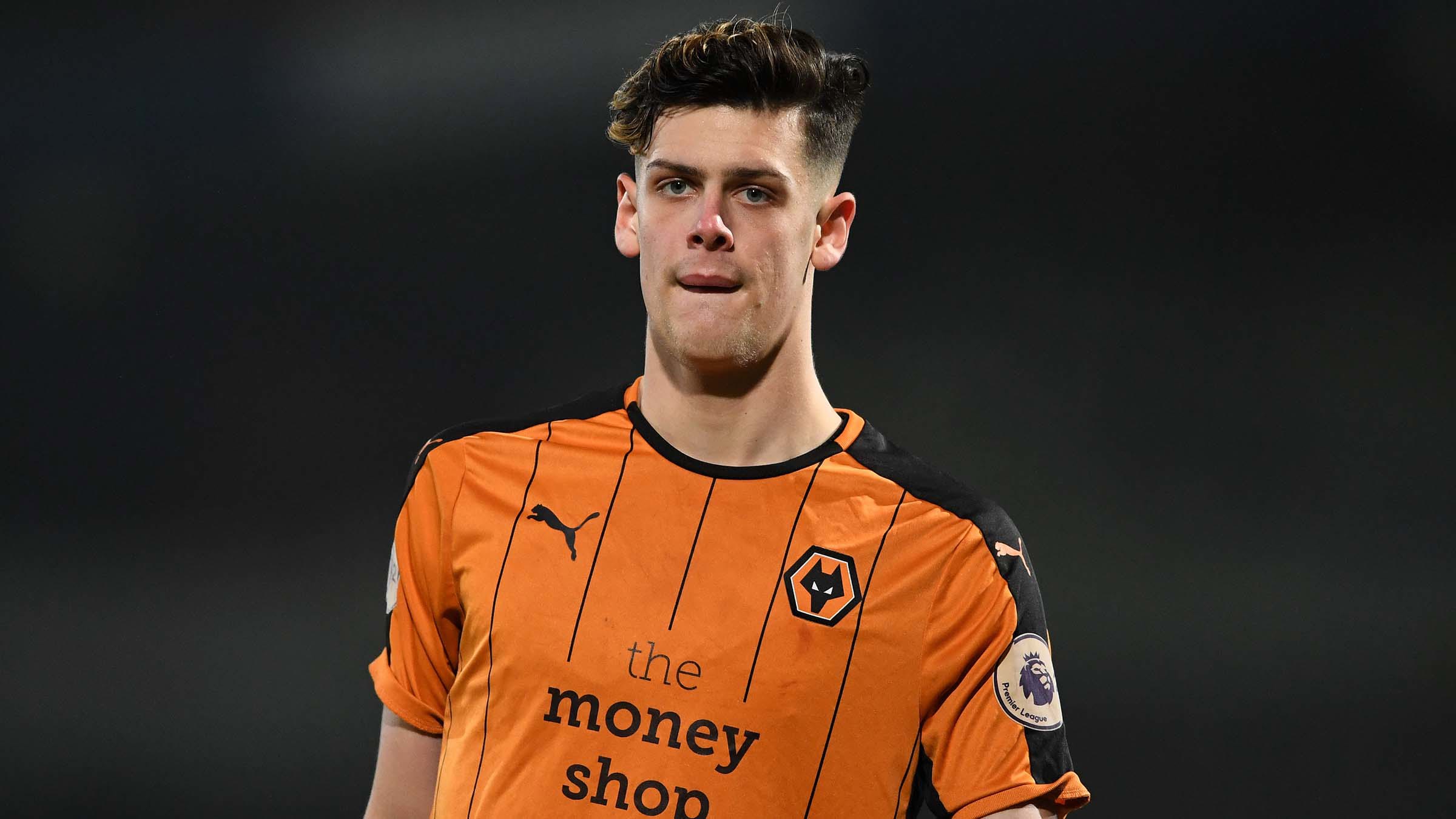 On his aspirations for the remainder of the season
"The target is to be in mid-table because we have been in relegation battles for the last five years.
"There are 18 teams so the target for the team at the start of the season was to be at least 12th. We are currently in 11th position and we have a good chance of finishing the season in this position, so I think we can say it was a successful season for us.
"For myself, to score and provide assists as much as I can is my target personal target as well."
On his future with Wolves
"That's not for me to say. I want to focus on Karvina and finishing the season well for now. When my loan comes to an end, then it would be a good time to talk about what's next. I'll be talking to Wolves about what will happen in the Summer and what's the best thing for me."
Elsewhere on loan
Dongda He made his professional debut coming in as a substitute for Beijing Guoan in the Chinese Super League.
Leo Campana scored for Famalicao to help them secure a crucial three points in their relegation battle.
In the Swiss challenge league, Leo Bonatini has scored three goals in three consecutive games for Grasshoppers.