19th February 2021
Wolves Academy star Ryan Giles is hoping to help his new loan side Rotherham United pull away from the Championship relegation zone.
The 21-year-old is enjoying a bright start to his loan spell at the Millers, after scoring two goals in six appearances for the Championship side. Giles made the switch to the Yorkshire club from Coventry City at the end of January, the same day as his 21st birthday, and now hopes to get more minutes under his belt, as he looks to help in their battle against the drop.
On making the switch
"I think it's a big step for any player really, when you're switching to another club because you have to adapt quickly. You have to adapt quickly to what the manager wants because every team has a different style of play.
"For myself, when moving away, Rotherham is a lot further than Coventry was from home. So, it's also about adapting to social life and finding a place to live in. It's a big step for any player, especially if it's short-term.
"The aim of the loan is to play games and to impress. It's always tough, but I think it's part of the job and you've got to be prepared in the best way and shape that you can be."
On settling in
"I knew the move was coming – there were talks about it, so I was on the right path when it came to finding a place to stay and making it as calm as possible for me. I've made an appearance in every game since I've come in and I have already scored two goals, so it's been a good start."
On getting a deal done on his birthday
"It was a very hectic day. You kind of forget it's your birthday because you're dealing with the transfer.  It was a busy day. I kind of had to set my birthday aside as the football takes over because at the end of the day it's more important.
"It's crazy, but it's funny when you look back and say, 'Oh, that day was my birthday'. I got to celebrate and kept going, so that's great."
On his goal contributions
"It's important to get off to a good start and I think first impressions in anything in life is massive. I got off to a good start. I came on for the last six minutes against Middlesbrough and I managed to get on and score.
"It's added pressure when you've come on and you're in on goal within six minutes of your debut. There's pressure to put the ball in the net but thankfully I put it in, and it gave me a massive confidence boost to keep at it.
"From a fan's perspective, I think it sets a good impression that I scored straight away for the team."
On his aspirations for the season
"For the club, I would like to help them stay in the division – that's the main objective.
"From an individual's perspective, I've come in, contributed two goals and that's given me the confidence to get more, whether that's goals or assists, wins and of course more game time. I'm out here for the experience, so getting minutes under my belt is most important."
Now that's what we call a result!! Unbelievable fight and spirit from the boys. Delighted for Everyone involved. UP THE MILLARS #rufc 💙💙

— Ryan Giles (@ryangiles7) February 3, 2021
On stepping up to the Championship
"I think League One is a very tough division; it offers something completely different in every aspect. The biggest difference from League One to the Championship is probably the quality of opposition and quality of players.
"At times the quality of players in the Championship in my opinion could be Premier League players and I think that that says a lot.
"The speed of the game as well, a lot of players in the Championship are very good athletes that are fitter, stronger, and could go on for 90 minutes at the same intensity so I would say that's definitely the biggest difference."
On his versatility in positions
"I think it's very beneficial because after getting to know the manager and the team, they like to switch their systems and they don't just stick to one system.
"When they want to change formations, and whether that formation applies wingers or a full-back, I can contribute from that sense, so I believe it's really beneficial being versatile and being able to contribute to several positions."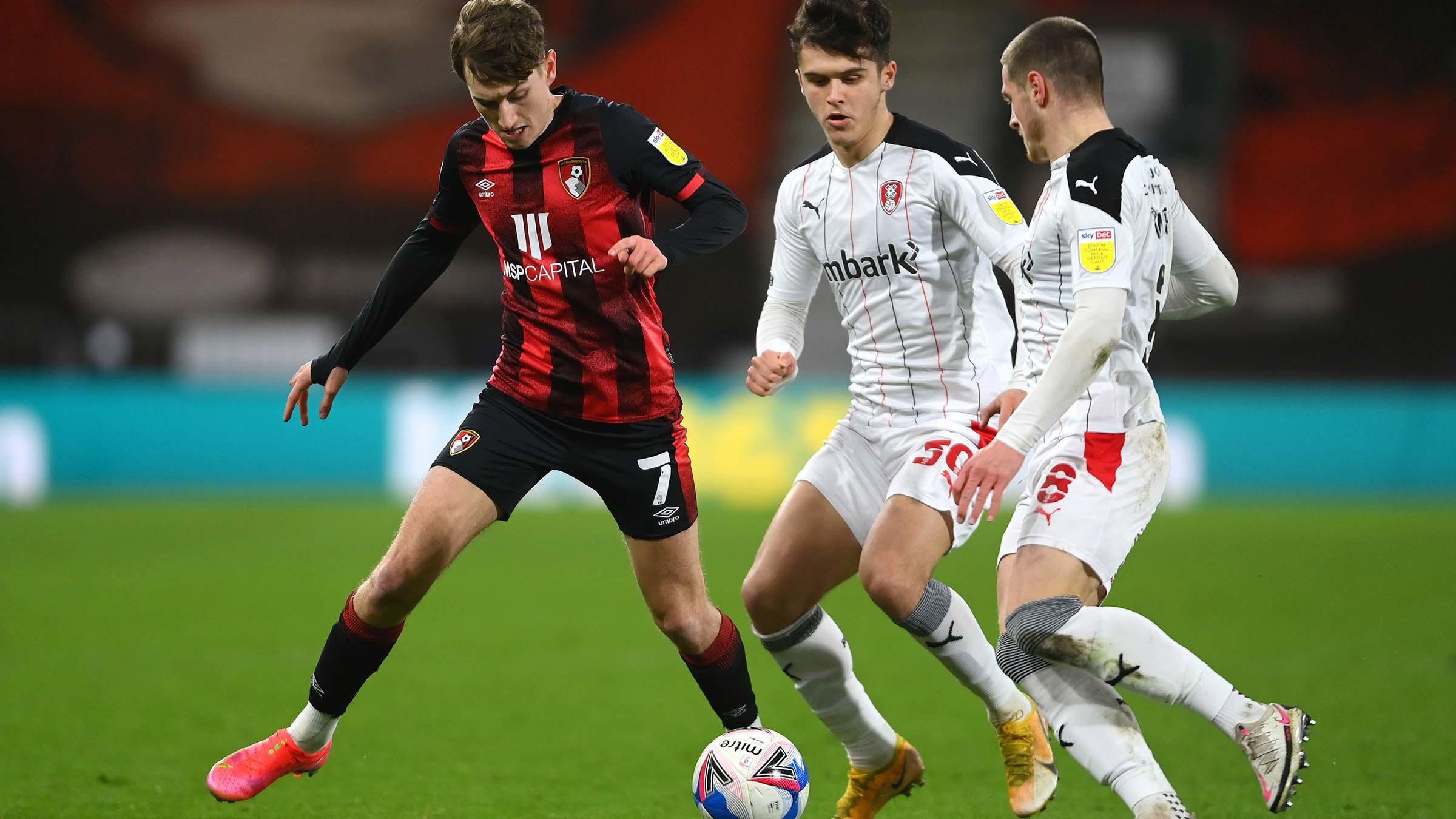 On competition for places at Rotherham
"There are a lot of players that have good depth at Rotherham, they have some really good individual players as well. Squad depth brings good competition and it's good because it brings the best out of players.
"In my position out here on loan, my goal is to play games and try and perform - with that comes healthy competition from their players under contract in the squad. I think it helps bring the best out of me as well.
"I'm up against someone in the same position as me that adds something different, so it's all about bringing the best out of each other and bringing the best out of yourself really."
On getting more minutes under his belt
"I'm out here on loan because I want to strive to get into the Wolves team, I've got to do that by playing – that's the way to improve it. The only way to make more starts is to focus on the tasks at hand every single day, take each day as it comes and make sure that I'm leaving every day doing everything to the best of my ability.
"I believe in my ability and I think that gives me the best opportunity to get the games every week and then set myself forward at Wolves. What I'm working towards in terms of my mindset is to stay focused and keep going with the task at hand.
"We play Norwich next and they're a really good team that has come down from the Premier League, their side hasn't really changed from last season so you could arguably say it's a Premier League side.
"It's a great test for me as well playing against players that have played in the Premier League. I'm very much looking forward to it and hopefully, we can get a positive result."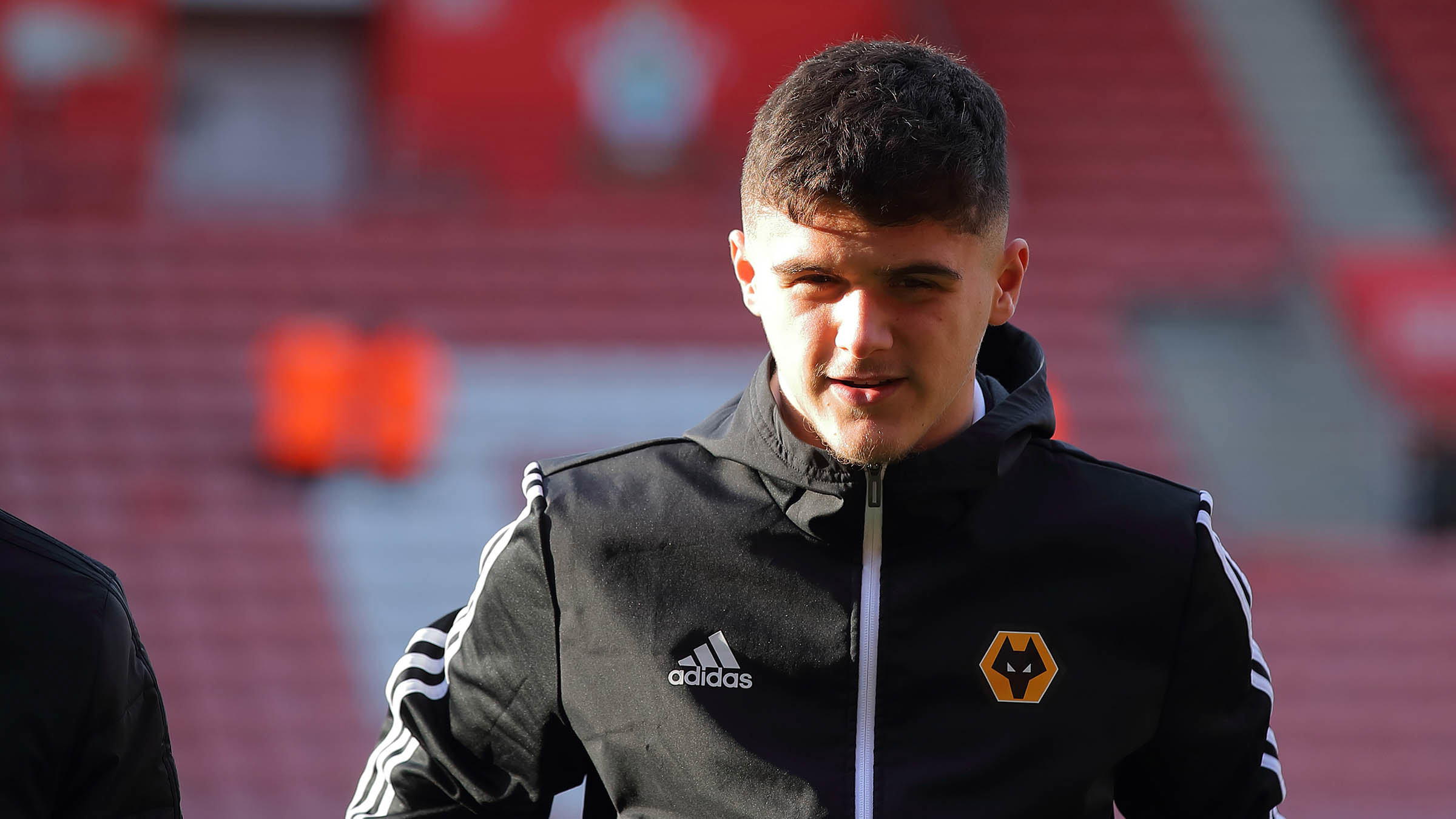 On his Wolves future
"I've just signed a new contract with the club. They've put a lot of faith into me and at the end of the day, I want to repay it. I speak to them a lot. I speak to Seyi Olofinjana and Scott Sellars. They're tracking my progression and always looking at my clips and giving me feedback.
"It's nice to have that close connection and to feel like they really care as well. It's really great because it gives me the boost I need, the support and advice that I need to keep calm and keep improving.
"My biggest aspiration would be to play for Wolves. I've been committed to the club since the age of eight. It's my long-term goal."
Elsewhere on loan
Meritan Shabani scored the winning goal in extra time for his current side VVV-Venlo to send them through to the Dutch Cup Semi-finals.
Leo Bonatini, Toti Gomes, and Oscar Buur all started for Grasshoppers as they extended their lead at the top of the Swiss Challenge league table. Bonatini contributed with a goal for the home side.
Christian Herc grabbed a goal in the first half for Karviná as they fell just short against the Czech giants Sparta Prague in a seven-goal thriller.
By Nikita Gomes Henschl