15th July 2022
Over 80 young people were able to take part in a special BBC Young Reporter Day at Wolves.
The Year 10 students, from 7 local secondary schools, were given a unique insight into the media industry through workshops and question and answer sessions.
Groups were able to try their hands at different areas of journalism, from sports reporting with BBC WM radio commentator, Mike Taylor, to a crash course in filming and editing content with the BBC Academy.
The students were also lucky enough to have a tour of the Molineux, getting behind the scenes at the club.
A Q&A with BBC presenter, Amber Sandhu, and Wolves video manager, Yannie Makarounas, then allowed them to learn more about life working in front of and behind the camera.
Sandhu, who works for the likes of BBC Midlands Today, BBC WM and BBC Sport, is a Wolves fan and was delighted to visit Molineux.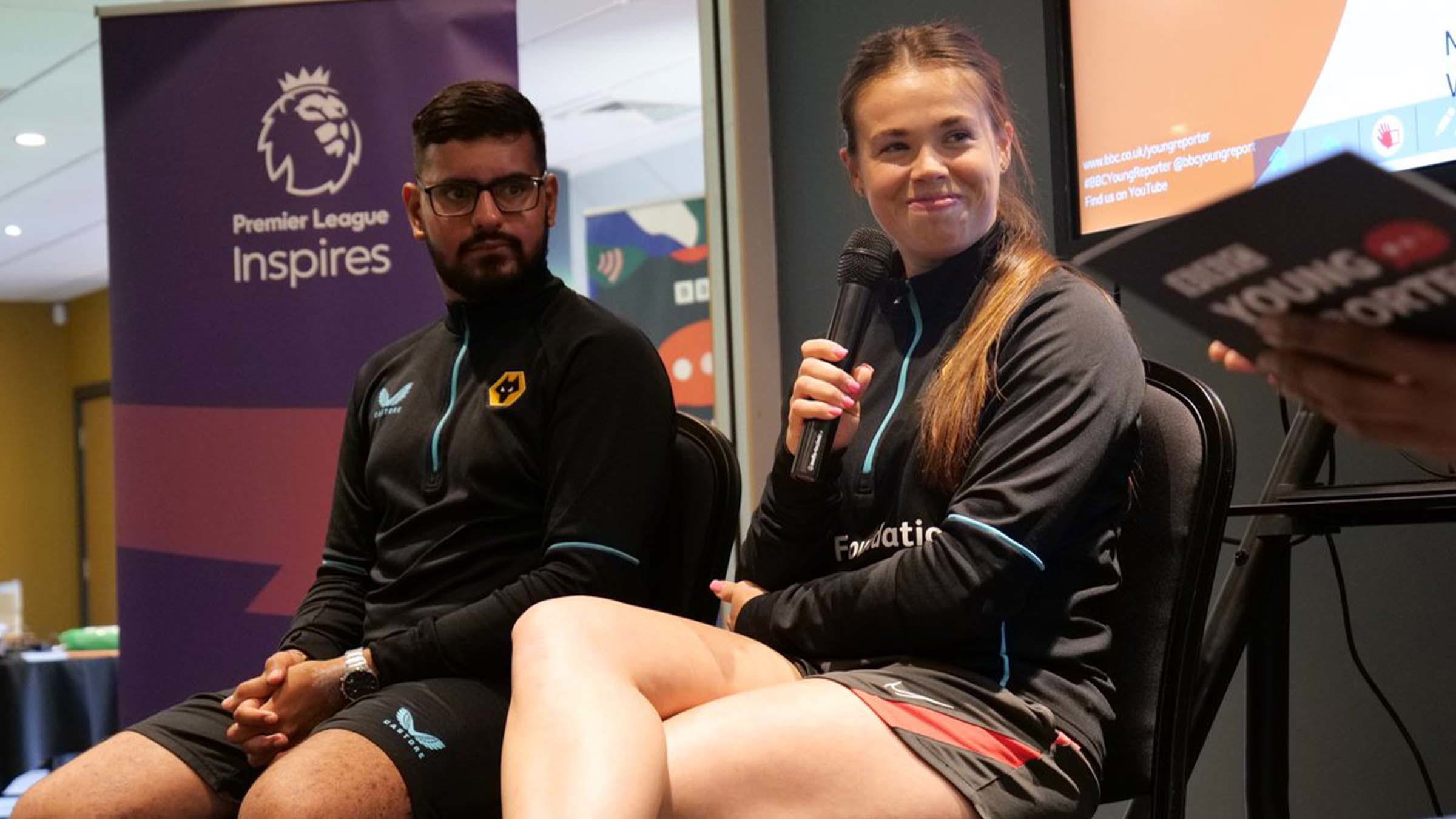 She said: "I love doing days like this because you get to meet young people who are clearly enthusiastic and ambitious.
"Hearing snippets of our experiences could inspire them, and hopefully we are relatable because I did grow up in Wolverhampton as well.
"I'm a huge Wolves fan, and when I got told this was for schools in Wolverhampton I had to be here!
"I love meeting the kids because they have got a great sense of humour and ask really good questions. The event they put on here at Molineux was brilliant."
As well as meeting industry professionals, the students also had the chance to quiz Wolves Women star Beth Merrick about her career.
Jonny Warburton, education & skills manager at Wolves Foundation, said: "Thank you to Yannie, Beth and Amber for sharing their insight, and the whole BBC Academy team for coming down to Molineux.
"It's such a great opportunity for our Premier League Inspires participants to engage with a global organisation like the BBC.
"This event has been a fantastic way to showcase the career pathways and having it here at Molineux Stadium has been a fantastic way to cap an exciting year of engagement for our schools."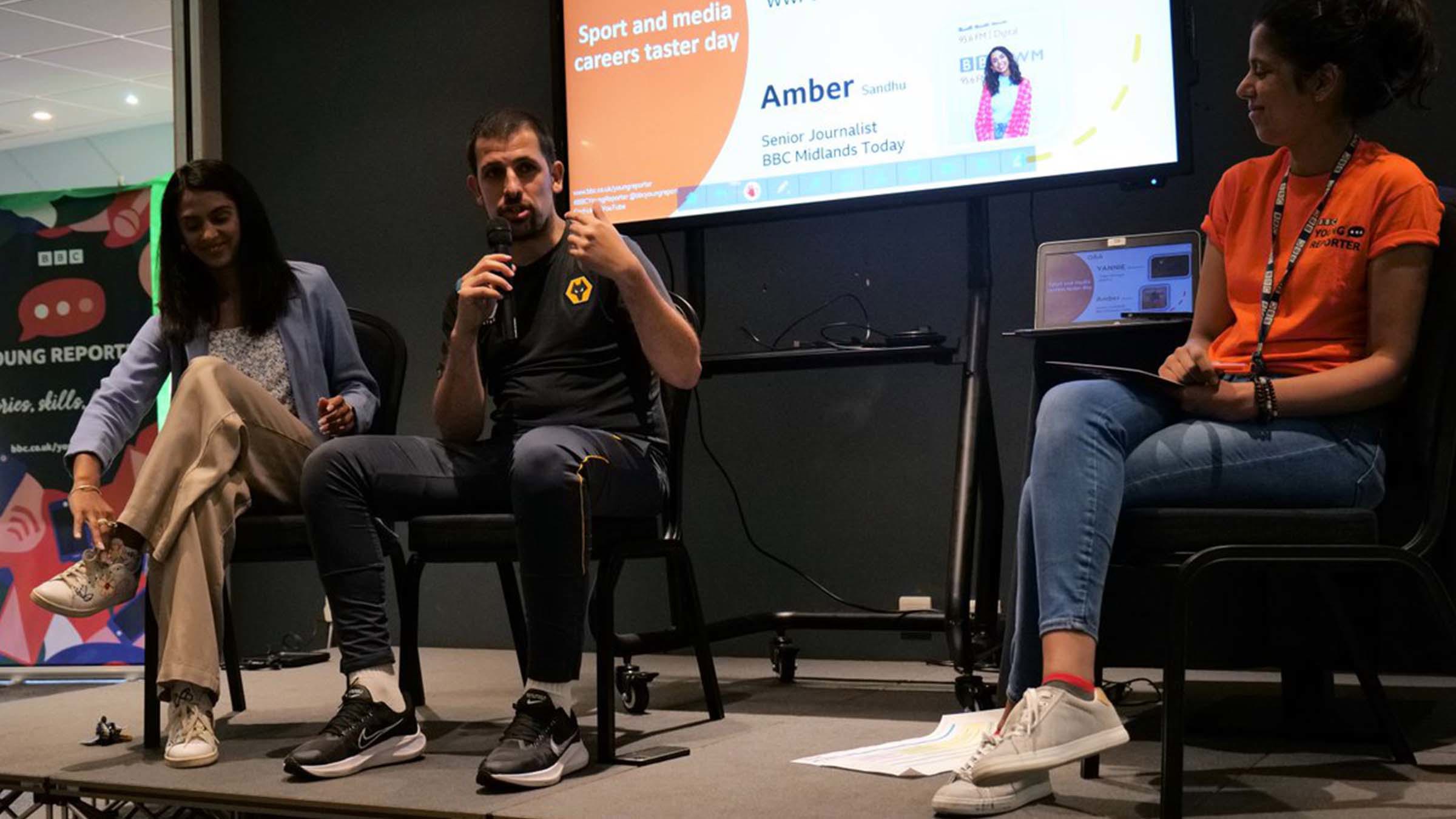 BBC Young Reporter is the BBC's journalism and media project supporting young people to develop content creation skills, find out about careers in broadcasting and share their own stories.
Kuljinder Singh Khaila, executive producer at BBC Academy, explained: "BBC Young Reporter is a project run by BBC Academy engaging with young people across the UK. this project alongside BBC Sport focuses on young people connecting through football.
"Working with football clubs like Wolves gives us access to something young people already care about.  Once they're in the room, we help to engage students with a set of new media skills like podcasting, storytelling and social media.
"At the moment the project is centred around the Women's Euros, so we are visiting different British stadiums and will return again for the World Cup later this year.
"For the BBC, it is also about engaging with young people that probably don't always see the BBC as being for them. The value we offer them is access to skills and opportunities.
"The level of engagement when we go to areas like Wolverhampton is great. The young people want to take part and they want to learn, and that has as much to do with Wolves as the BBC.
"Today was excellent and we hope they took away some of those skills and understood a bit more about the careers in the creative industries."