4th July 2022
Twenty-five young people who attend Wolves Foundation's Premier League Kicks project relished the chance to enjoy a Premier League experience of their own by taking part in the National Kicks Cup.
The Premier League Kicks Cup brought together more than 700 young people from across England and Wales for competitions at under-16 level on successive days for the club's respective boys, girls and disability teams.
Last week's event, featuring over 90 professional clubs, took place at the University of Nottingham's Riverside Sports Complex, returning for the first time since 2019 due to the pandemic.
"All the staff and PL Kicks participants who attended over the three days came away thinking it was a really good day out," said Wolves Foundation's inclusion & cohesion manager Luke Shearing.
"It was a Premier League competition with the Premier League Trophy on show, Premier League branding, Premier League balls and referees and was all very professionally done.
"The participants had a great time getting to play competitively and experience something a little bit different to our normal programme.
"It was a valuable social experience as well, getting the chance to chat to people of similar ages from other parts of the country.
"Unfortunately, none of our teams managed to come through the groups to reach the knockout stages but it was still an enjoyable experience and one we are very much looking forward to experiencing again next year."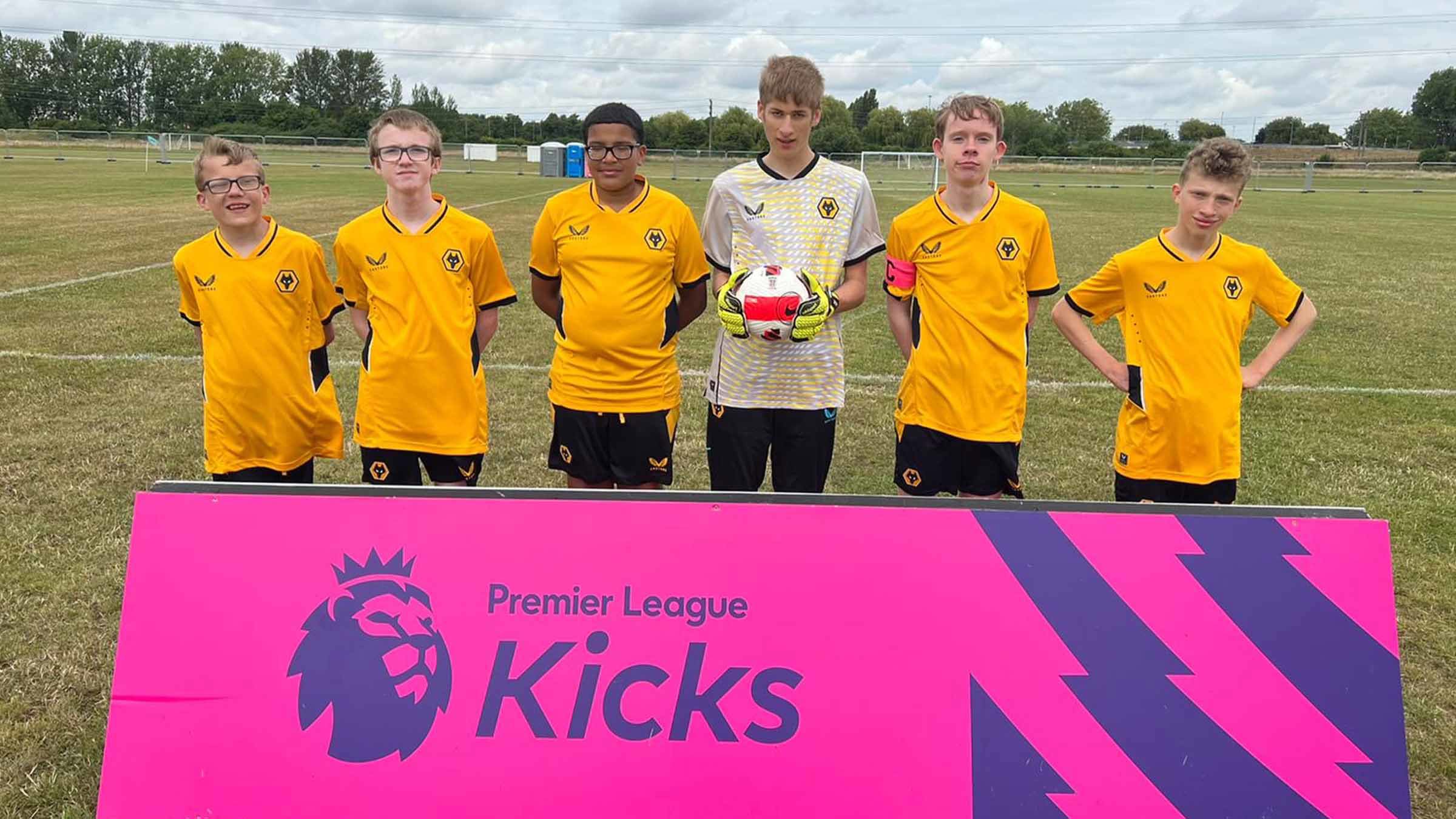 There was one winner on show from the travelling Foundation contingent as boys' participant Junior won the 20-metre sprint event which was one of the Nike Challenges which took place during the tournament.
There were also special guests for the young players to meet during the three days with Wolves Foundation ambassador and former GB Paralympic captain Jack Rutter joining former England partially sighted player George Ferguson to chat to Disability players on the Friday.
Social media stars Makai Fray and Sharky attended for the Boys' event with Manchester United and England midfielder Lucy Staniforth present for the Girls' competition.
Premier League Kicks is a project which aims to use football to bring communities together and engage with young people.
Wolves Foundation began their PL Kicks programme in 2010 and, with the support of West Midlands Police, offer young people in the area a safe place to come and play football as well as undertake educational workshops.
Kicks in the Park activities are returning for the school summer holidays, open to young people aged between eight and 18.
Sessions will be taking place as follows:
Mondays 3pm-5pm, Heath Town Park.
Tuesdays 3pm-5pm, Bantock Park.
Thursdays 3pm-5pm, West Park.
For more details or to book a place email carlackasovs@wolves.co.uk, inclusion & cohesion officer with Wolves Foundation.