29th June 2022
Pav Davies is a schools educator with the Foundation and has enjoyed a busy few months of activity out and about in the community. Here is his latest diary.
***
It has been a busy few months for the education team at the Foundation since my last diary before Christmas. 
With our activities returning closer to normality, I have been supporting the schools' team and we have been back out there delivering more projects. 
It has been quite hectic but also very good, as we have been trying to impact more and more schools and encourage more interest.
In doing this, we have been out and about with our Molineux Roadshow, which is effectively going out and about within the community to deliver a free hour-long activation session of a school's choice. 
That might be a PE lesson, a PSHE (personal, social, health and economic) workshop, or another activity which they have asked us to provide. 
It is a good opportunity for us to go out and showcase what the Foundation has to offer and gives a school the chance to enjoy a taster session to see if they might want to become a partner school.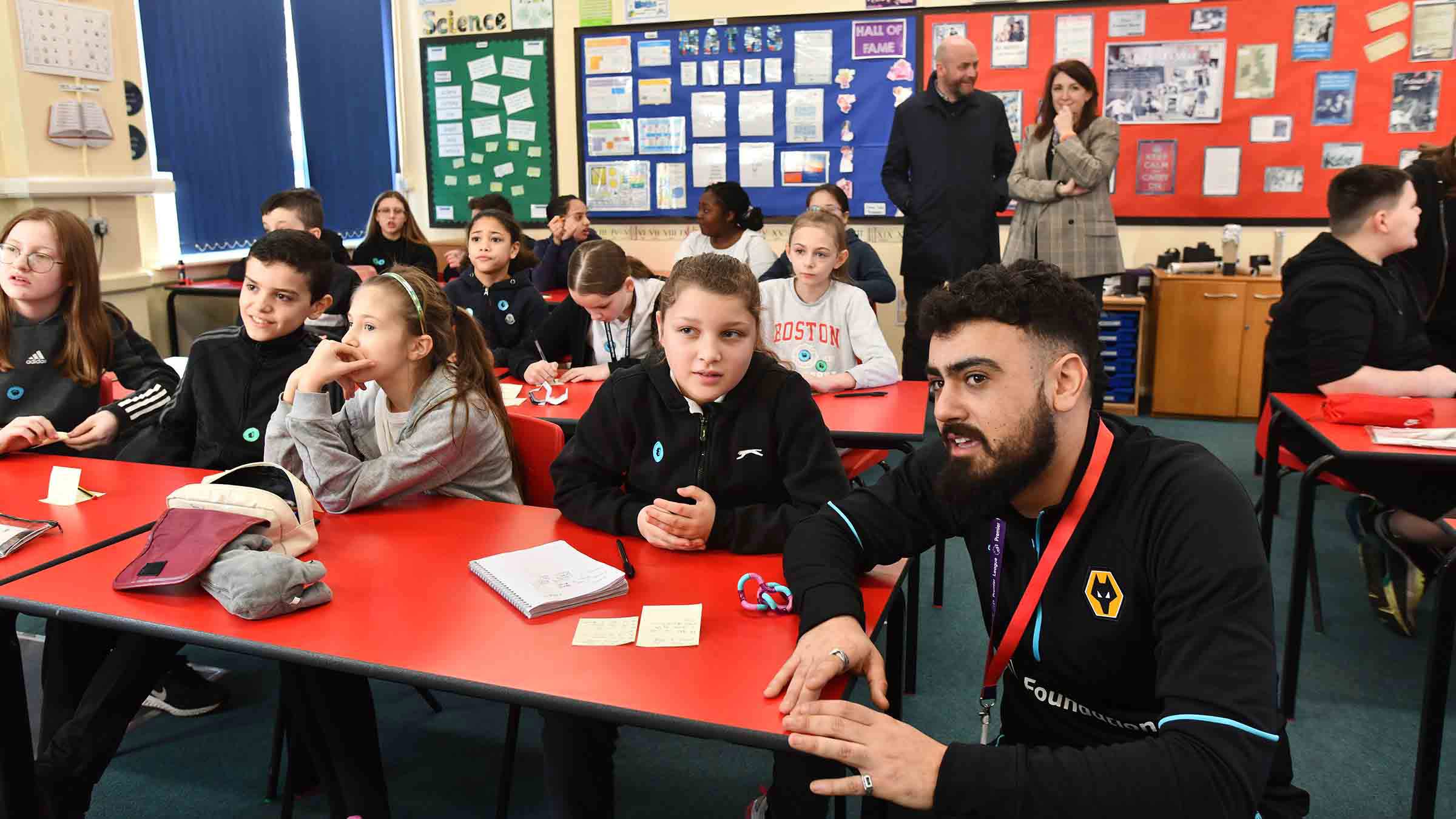 These sorts of sessions are really important in helping us communicate with local schools - often ones we haven't visited before - to see whether we might be able to help them. 
Another feature of recent months has been stepping up the delivery of Molineux Education, which was relaunched at the start of the year. 
Molineux Education is an experience at the stadium for our partner schools which includes an hour-long workshop of some description and another hour featuring a tour of the stadium. 
The workshop often takes place in an area of the ground overlooking the pitch and creates a big sense of excitement and anticipation before the students enjoy the tour! 
Sometimes there are other activities associated with Molineux Education, such as a recent visit from SS Peter and Paul Catholic Academy & Nursery, a school where the pupils had carried out some fundraising to buy a defibrillator.
What they had achieved was really impressive, particularly as it is to the benefit of the local community. So, as a bit of thank you, we arranged for Wolfie to come and surprise the children during their visit which was really well received.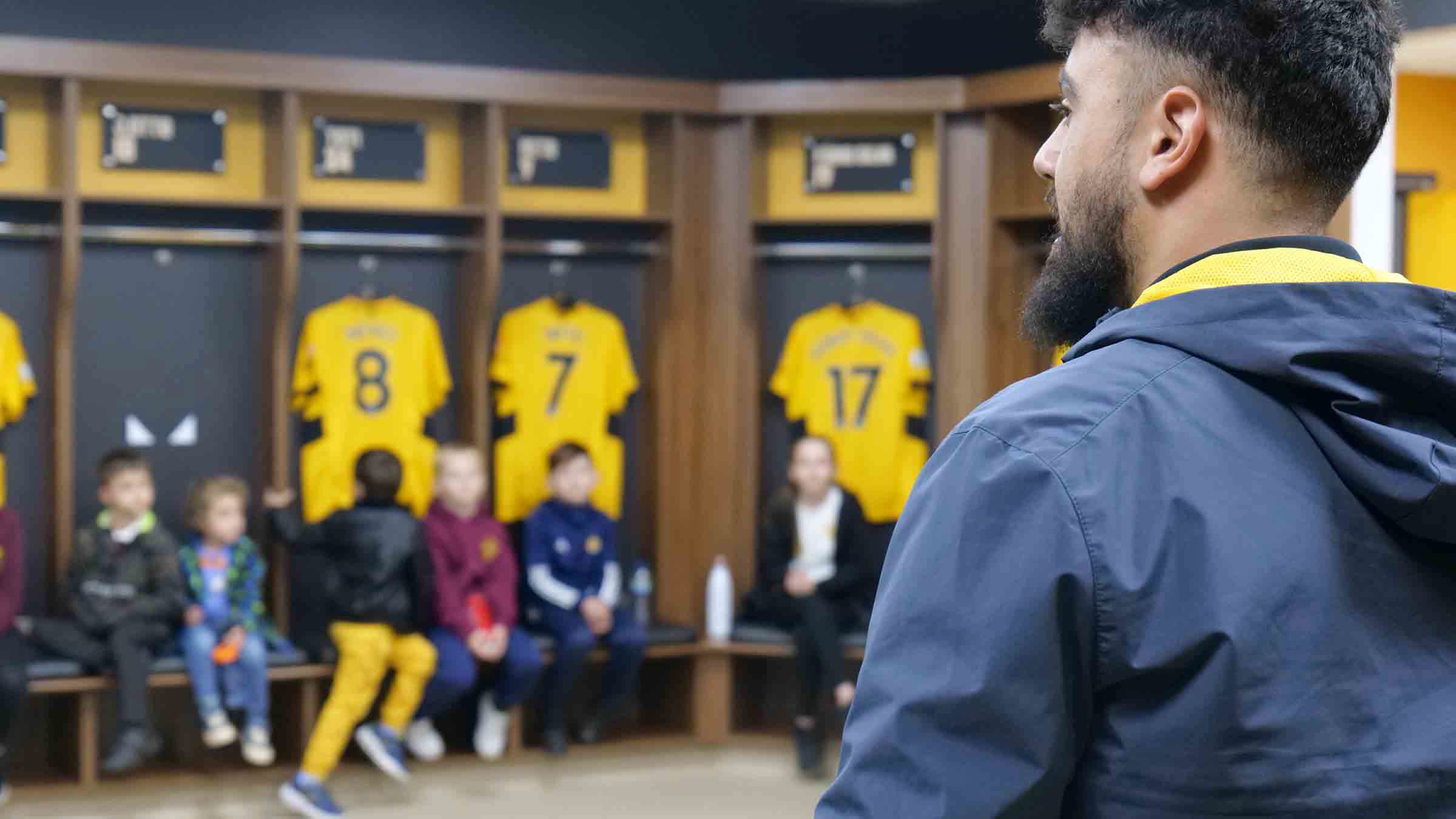 Another part of our package with partner schools offers them flexibility to use their hours for specific events in line with their wishes, including for example delivering a sports day or penalty competition. 
Myself and a colleague recently went out to a school to deliver some healthy eating and nutrition workshops – there is a real flexibility in what the Foundation can deliver depending on an individual school's wishes. 
We work not just with primary schools but secondary schools as well, and can deliver careers talks to Sixth Form students and pass on our own experiences. 
We can show that there is a pathway and opportunities for the children to go on and aim to work within sport at a professional club as many of us do in different roles within the Foundation. 
As we approach the end of the school year, we are also taking some time to develop ideas and projects to offer for the next year and what we can offer as a schools' team. 
We are sitting down having meetings and coming up with different ideas and it does feel like we are in a better position to plan at this stage than the same time last year when things were still more up in the air with the pandemic. 
Away from work, it has been such a busy time that it has been difficult to keep up with other stuff, particularly my love of rugby which I mentioned in my last diary. 
I've been to a few training sessions but not really played much as I've been so busy at weekends with work or needing to catch up on some rest because it has been so hectic. 
With everything settling down a bit now I am hoping to get back at it properly in September and hopefully be ready and prepared for the new season!   
Thanks for reading – and have a great summer.