28th June 2022
Wolves Foundation emerged victorious and lifted the West Midlands Pride Cup in a special tournament held on Saturday.
The Wolves team joined colleagues from hosts Aston Villa, Birmingham City and West Bromwich Albion for the round-robin tournament staged at the Academy building at Villa Park.
The competition was organised in support of both Pride House Birmingham, which will celebrate LGBTQ+ inclusion in sport at the forthcoming Commonwealth Games, and Aston Villa's TeamWork initiative for mental and physical wellbeing.
The five-a-side mixed gender competition saw Wolves beat West Bromwich Albion 4-2 and Aston Villa 4-0 in the group stages, losing out to Birmingham 2-1.
But with the top two teams progressing to the final Wolves managed to turn the tables in a 20-minute goalfest with a 6-5 victory over Blues.
"It was a great tournament to be involved in and very enjoyable," said Wolves Foundation cohesion coach and skipper for the day Matt Elcock.
"It is always nice for the clubs from across the Midlands to get together and play in a good and competitive spirit and obviously we were delighted to actually win.
"More importantly it was a chance for all of us to highlight the importance of inclusion and the important role of Pride House during the forthcoming Commonwealth Games."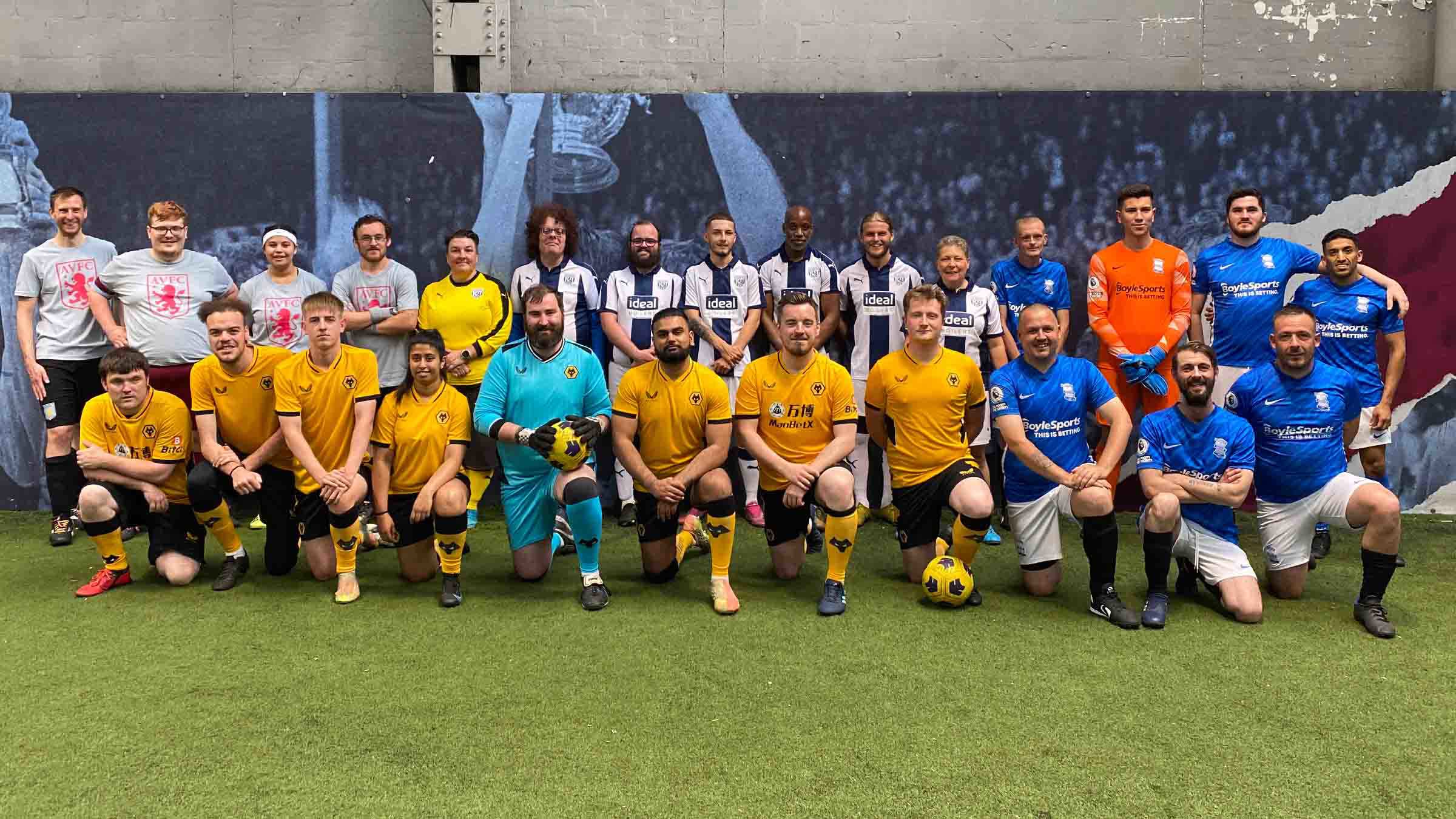 Pride House Birmingham co-founder and tournament organiser Neil Basterfield added: "LGBTQ+ people disproportionately suffer from mental health issues and sport is a great way of improving wellbeing so It's great to see these four rival clubs come together to support these important initiatives before our city hosts the Commonwealth Games."
Pride House Birmingham is a venue devoted to inclusion and culture that will open in the heart of the city's Gay Village before the start of the Commonwealth Games and will welcome guests for the duration of the multi-sports event.
Pride Houses have been established at many sporting events around the world since 2010.
Visitors include competing athletes, fans and spectators, VIPs, and people fulfilling other roles in the event itself.
A busy programme of activities, performances, screenings and entertainment is supplemented by viewing opportunities of live sport.
Wolves Foundation would like to thank Neil and the Aston Villa Foundation for organising the event.