12th January 2022
Wolves Foundation have relaunched their Molineux Education programme offering local schoolchildren the chance to visit the stadium and enjoy tuition and workshops on a range of topics.
A range of enrichment opportunities are available for primary and secondary schools as part of the Foundation's education offering, which kicked off again with a journalism workshop just before Christmas.
Students from Fallings Park Primary School and St Edmund's Catholic Academy attended the session to learn about the media in football as well as enjoy a mini-tour of the stadium.
Sam Holmes, PE lead at Fallings Park, explained: "The children watched highlights of a recent Wolves game and then had to write a match report, looking at different ways of writing and different types of media.
"They learned that aiming for a career in sport doesn't just mean being able to play – there are lots of different opportunities depending where they want to take their interest.
"They were then able to go and look inside the changing rooms and at the pitch, it was a fantastic experience and great for the students to have after such a difficult time."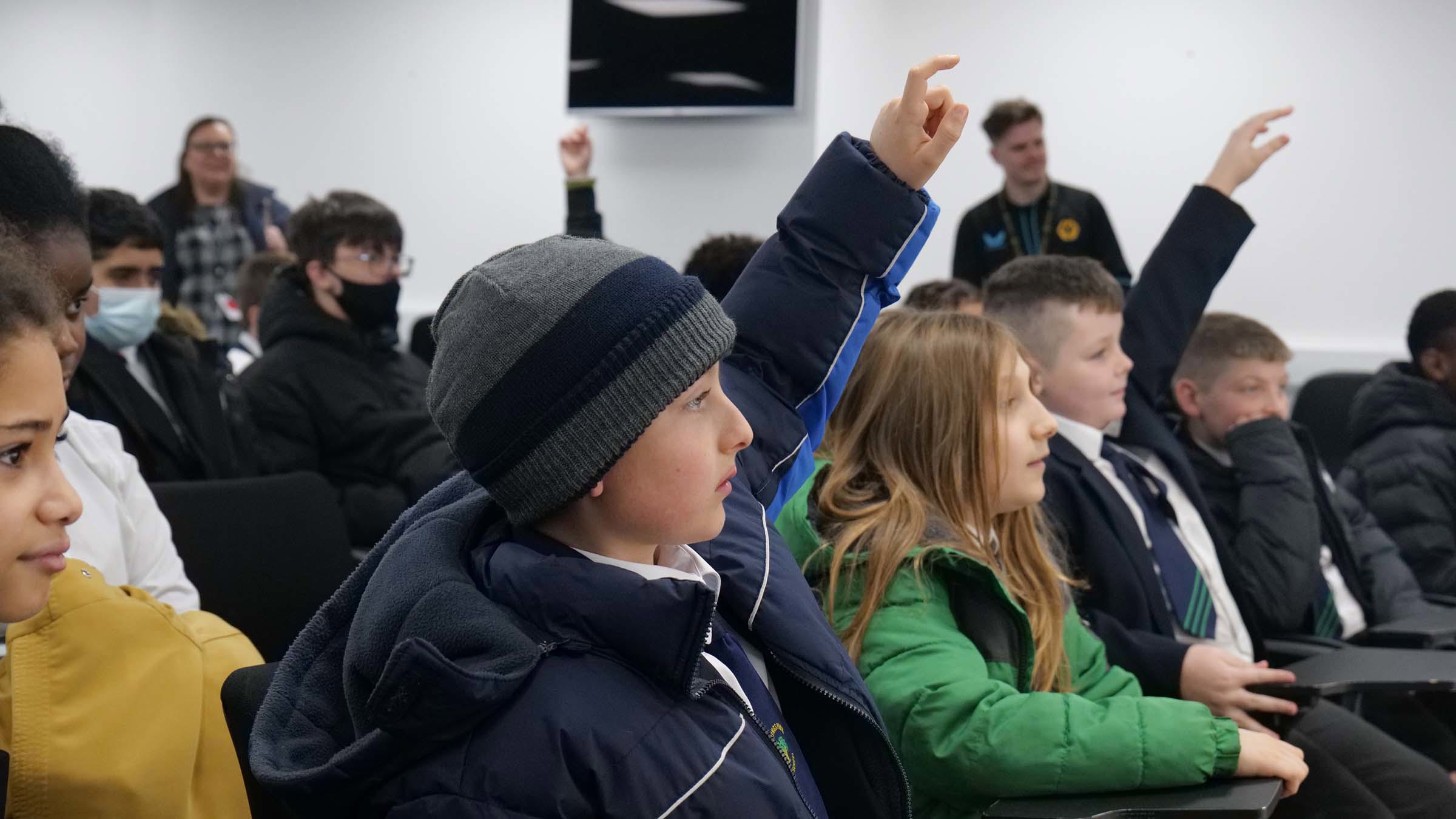 Jacob, a year six student, really enjoyed being involved in Molineux Education.
"We watched some highlights from the match between Aston Villa and Wolves before writing the report, and then got to check out the changing rooms which was incredible," he said.
"We all stood in the tunnel and then walked out like it was a proper match!
"We had a picture taken by the dugout and then we were able to go and look at the media room where they do all the interviews.
"I made a lot of new friends and it was a really good experience, my first visit to Molineux and I would give it 100 out of 100!"
Greg Warren is a senior education officer with the Foundation involved in organising Molineux Education.
"We are all really pleased to have relaunched Molineux Education with this first workshop with Fallings Park and St Edmund's," says Greg.
"Molineux Education is all about educating children within the city across a range of different topics including PSHE (Personal, Social, Health & Economic Education), maths, literacy, history, careers and employability.
"The students can come in, experience Molineux first hand while taking part in the workshops and then go back and educate their friends and families on how we try and support everyone in the city."
Taking part in Molineux Education is part of the offer available from Wolves Foundation alongside their work going into schools to provide a range of support across the city.
Sam from Fallings Park insisted he would 'absolutely recommend' other schools getting involved, and it's best leaving the last word to young Jacob.
"I would really encourage other schools to come and visit Molineux and do this – it's incredible," he said.
*For more details email Greg at gregwarren@wolves.co.uk