11th January 2022
One of Wolves Foundation's showcase stories has been named as one of Fosun Group's 'Top 10 Outstanding Charity Projects' for 2021.
'When Logan Met Conor' was given the award as part of the One Fosun CSR week, where Wolves' owners Fosun and their charity the Fosun Foundation celebrate the huge number of charitable activities carried out by Fosun staff around the world.
The story follows Premier League Kicks participant Logan Pope, who met Wolves captain Conor Coady at Molineux in November.
After suffering bullying at school, Logan was given a special surprise with his hero Coady and some inspirational words from the skipper.
From over 40 nominees, which also included the Foundation's Molineux Sleepout, Logan's story was chosen as one of the overall winners.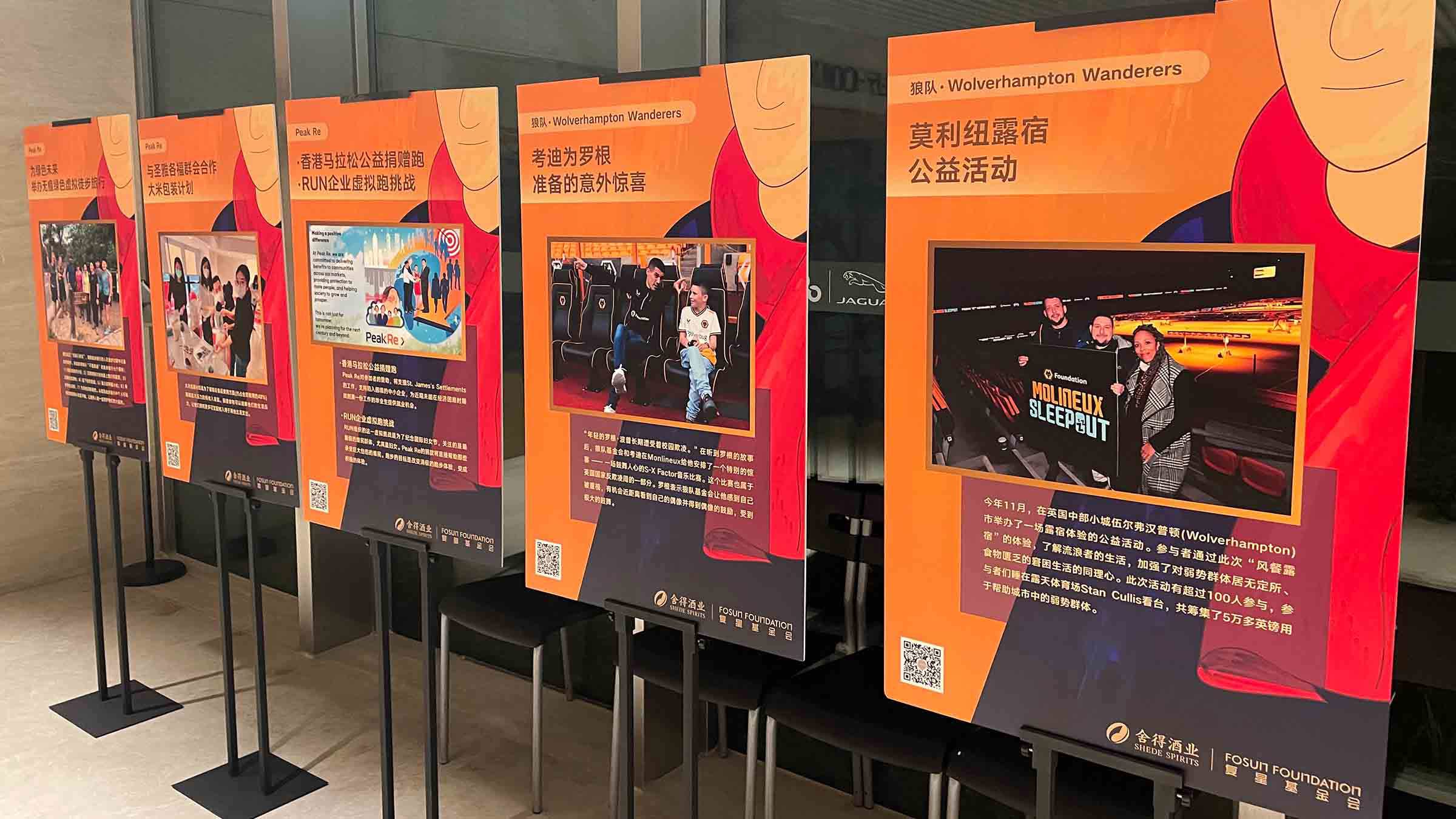 Earlier this month, Fosun Group held a small ceremony at their Shanghai headquarters to recognise the top ten projects.
"We're so proud to have won the award and it's great recognition for our Inclusion and Cohesion team, who worked really hard to pull the surprise together for Logan," said head of Wolves Foundation, Will Clowes.
"It's clear that Fosun share our values at Wolves and the Foundation, and it's amazing to see all of the fantastic range of projects that they are involved with across the globe
"We'd also like to thank everyone for voting for us, and Fosun Sports COO Christy Gu for accepting the award on our behalf."
Watch this and make your day better 💛@wwfcfoundation ambassador Conor Coady surprising Logan, a young victim of bullying, with a day he'll never forget at Molineux.#AntiBullyingWeek pic.twitter.com/Vib2Xd9fyC

— Wolves (@Wolves) November 18, 2021