30th December 2021
The Wolves Elders enjoyed a special pre-Christmas treat with a fantastic day out at Molineux for the Premier League game with Chelsea thanks to club partner Cadbury.
Members of the group for over 55-year-olds which meets on a weekly basis were able to enjoy their day in style with pre and post-match hospitality thanks to Cadbury donating their sponsorship package for the game.
The package included a pre-match tour of the stadium, a meal in Sir Jack's Restaurant before watching the match with one of the best views in the house thanks to seats in the Billy Wright Stand balcony.
As part of the package there was also the opportunity for a quick photo with Wolverhampton-born Olympic bronze winning medallist Kristian Thomas who was being interviewed in the corporate areas before the game.
Wolves Foundation oversee the Elders group and Jade Sutton and Steve Maiden from the Health and Wellbeing team accompanied them on the day.
"The Elders had a great time!" said Jade. "We visited the Wolves Museum prior to the match and it was lovely to hear them reminisce and share their knowledge and memories of the club, before heading to Sir Jack's for a fantastic matchday experience.
"It was a fantastic gesture from Cadbury to donate their hospitality package and one which the Elders were extremely grateful for."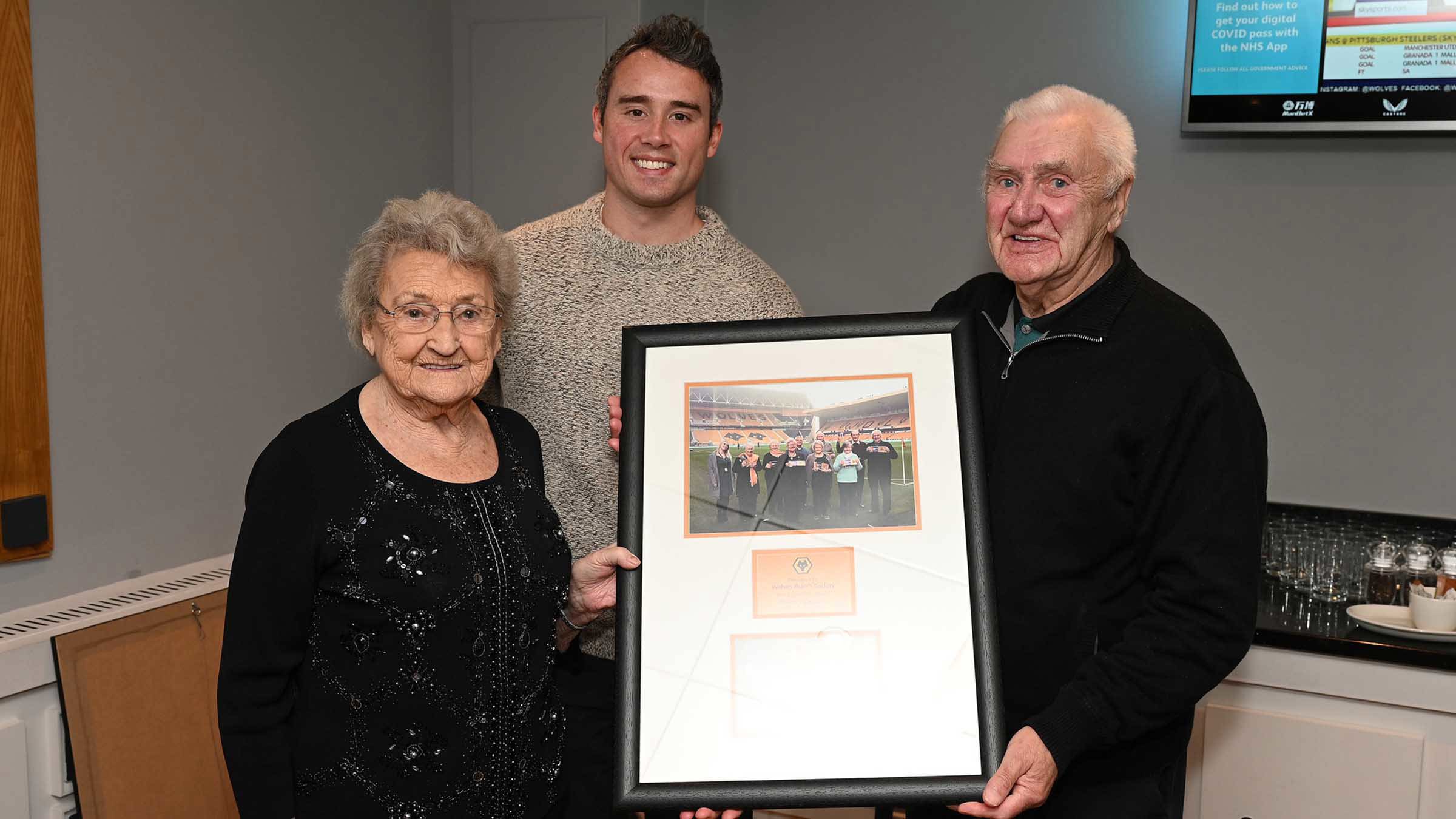 The Elders not only meet at Molineux for various social activities but, prior to the pandemic, also enjoyed getting out and about for trips.
When the group was unable to meet in person, Foundation staff ensured they kept in touch with members, who also enjoyed a video call with Wolves defender Romain Saiss.
And this time last year Cadbury also donated chocolate which was distributed to Elders at their homes along with a letter from Wolves captain Conor Coady.
Getting together again in recent months has been a real boost for members who thoroughly enjoyed their matchday experience.
"I would like to thank Cadbury and Wolverhampton Wanderers for their hospitality," said the committee chairperson Alex. "It has been really wonderful and I think it's a day I will never forget."
"It's been a really good experience," added Judy. "I can't tell you how happy I was and the meal was fantastic.
"Everybody was so helpful – it was lovely and we really appreciate all the hard work."
🗣️ "𝐀𝐧 𝐞𝐱𝐩𝐞𝐫𝐢𝐞𝐧𝐜𝐞 𝐈'𝐥𝐥 𝐧𝐞𝐯𝐞𝐫 𝐟𝐨𝐫𝐠𝐞𝐭."

Thanks to club partners @CadburyUK, our @Wolves Elders group were gifted a very special early Christmas present...

🏟️🎥 #CreatingOpportunities #ChangingLives pic.twitter.com/eRbwroYcq8

— Wolves Foundation (@wwfcfoundation) December 30, 2021
Gerry also thanked Cadbury and Wolves: "It was a wonderful day which we all really enjoyed. 
"It is nice at our age when we can all get out and be together and it was fantastic."
Partners Cadbury also supplied a Wolves Dairy Milk Gift Bar to each Elder in attendance. They added: "Cadbury are delighted to generously offer this opportunity to the Wolves Elders society and reward these fans for their dedicated support over the years."
So while a tense and exciting game between Wolves and the Champions League holders finished as a goalless draw, it was certainly a day to live long in the memory for the Wolves Elders.