18th June 2021
School's out for summer. Well, it will be in July.
And then will return in September, with a brand new year of learning and extra-curricular activities for students to enjoy. 
Wolves Foundation have launched their programme for partner schools for 2021/22 and are encouraging new schools who might be interested in signing up to get in touch and see what Wolves' official charity has to offer. 
There was a misconception for many years that Wolves Foundation's work with young people was linked purely to holiday Soccer Schools, but it goes so much more than that. 
Delivering the Premier League' Primary Stars programme involves a huge variety of potential activities for schools, not just delivering PE or after school sporting activities but working on core subjects such as Maths and English, delivering workshops on PSHE (Personal, Social, Health & Education) topics, working with a targeted intervention group, as well as working on upskilling and developing staff to contribute to a more skilled workforce. 
The beauty of linking up with a partnership with the Foundation is that they will put together a package bespoke to the needs of each particular school, including half or full day offers and activities around lunchtimes and after school. 
Over a normal year the Foundation works with between 60 and 80 schools on a regular basis, but has the capacity to support more to the benefit of students and staff across Wolverhampton. 
"We know it has been a difficult and challenging year with the pandemic, and our Schools team have had to adapt, just like everyone within the Foundation," said Greg Warren, schools officer with Wolves Foundation. 
"What has been particularly pleasing is that we have worked closely with all our partner schools to continue with our support and, based on the restrictions at the time and the school's preferences, have provided a range of online or face-to-face delivery for students and staff. 
"With life hopefully returning closer to normality over the coming months, we have launched our partnership programme for the next academic year, which once again offers a huge variety of different activities and projects which schools can buy into. 
"There are so many different programmes which can be tailored to the needs of a particular school, but all designed with the aim of promoting good health and wellbeing and having a positive impact on all the staff and students that we engage with."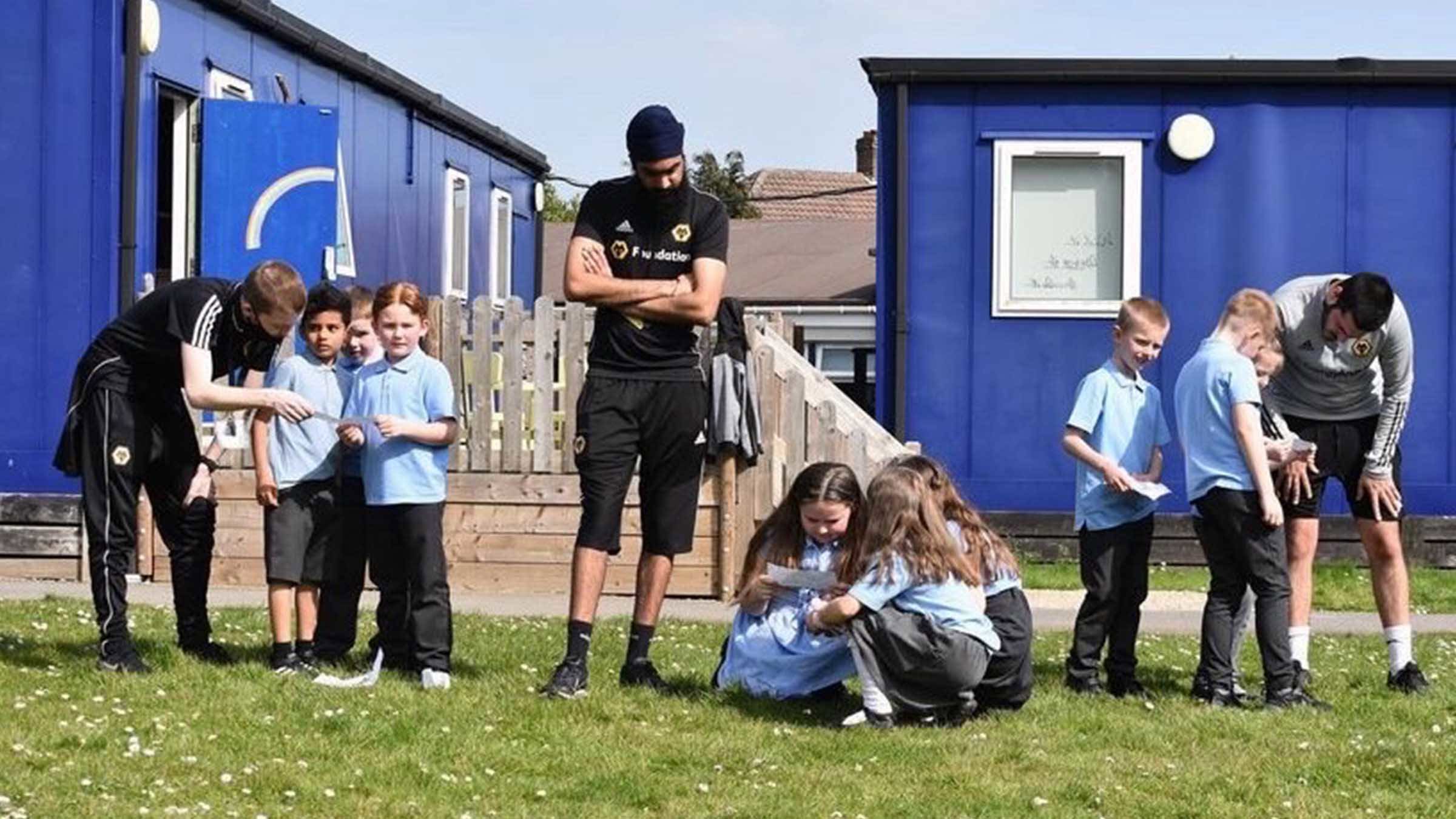 Feedback from the 2019/20 academic year produced a host of positive results, including 85 per cent of pupils previously classed as 'inactive' now taking part in more physical exercise and 96 per cent of teachers who had taken part in the Foundation's mentoring scheme feeling more confident in their teaching of PE. 
Sam Holmes is the Year 6 leader and KS2 and PE lead at Fallings Park Primary School, who was already aware of the Foundation's work through his role as the vice chairman of Wolverhampton Schools Football. 
Sam said: "At Fallings Park we started taking some of the Foundation's activities last year although we have known about them for a long time.  
"Previously they had done some first aid training with our Year Six pupils but we now have their coaches coming in and taking PE lessons as well as carrying out CPD work with teaching staff.  
"They have also been leading some groups where children can be trained to become playground leaders and are really positive role models for our pupils.  
"I have been really impressed with the standard of the staff and how they engage with the pupils and as a big Wolves fan it's always good to see that badge in the building!  
"We are very grateful to be working with the Foundation and look forward to continuing this partnership for a long time yet."  
Morning or afternoon delivery can be split into three types of packages all of which include an additional 15 to 20 free hours which can be used for other workshops and events such as tours and workshops at Molineux, Foundation staff leading assemblies, a Wolfie's penalty shootout fundraiser, support with sports days or summer fayres and entry to Premier League Primary Stars competitions. 
For more details on what the Foundation has to offer with its schools partnership programme, email gregwarren@wolves.co.uk