18th March 2021
Darren James is no stranger to taking on a challenge.
Last year he took on the Yorkshire Three Peaks, as part of his overall philosophy of 'giving back'.
So when the 'Feed Our Pack' initiative was launched by Wolves Foundation, with the overall aim of reducing the effects of food poverty caused by the Covid-19 pandemic, he was spurred into action.
The idea of cycling 250 miles during one month, a distance later extended to 300, very quickly found itself onto his agenda.
And all this despite holding down a pressurised job and busy family life with wife Emma and children Liam, 11, and Esmee, five, as well as having one artificial limb.
Just what was he thinking?!
"Well I had walked the Yorkshire Three Peaks last year, as part of my goal to give back, and so at the start of this year was looking to see what I might be able to take on as a challenge," Darren explains.
"As soon as I saw the Foundation's Feed Our Pack campaign, supporting people right on our doorstep, I knew I wanted to do my bit for the cause.
"As a Wolves fan I am Wolverhampton through and through, so I wanted to do something for our city.
"I have always been quite into cycling, watching the Tour de France, but had never had a road bike until the back end of last year.
"I just got on the bike and found it really good both for mental and physical health, especially when the mind is racing after a busy day at work.
"As something of a novice I spoke to a few friends who are avid cyclists and asked them what would be a good target to aim for, bearing in mind I am new to it all as well as having a full time job and two kids!
"They felt that 250 miles would be a good total to aim for, and so that was decided, to be completed during February."
Darren is a member of Wolves Disability FC team having been inspired by seeing the players on the pitch at half time of the Premier League clash with Cardiff City just over two years ago.
Keen to keep up his fitness levels, and enjoy competitive football again having previously played regularly, he represented the team prior to the pandemic and attended training sessions when restrictions allowed during lockdown.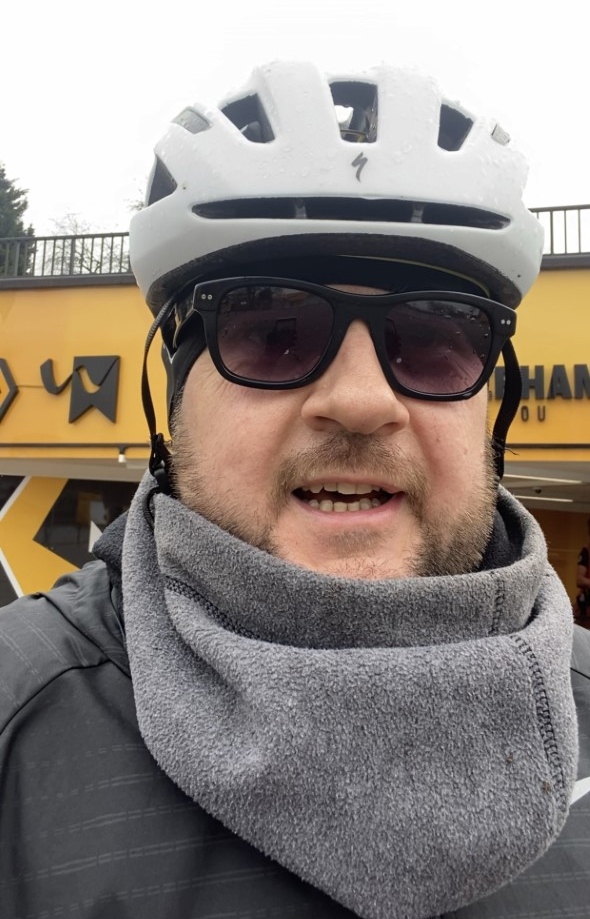 That gave him a base level of fitness from which to set off on his biking challenge, although using different parts of the body to normal certainly provided its moments!
"So most nights I'd be getting in from work and jumping on the trainer to clock up the miles, before then getting out on the road – whatever the weather – on Fridays, Saturdays and Sundays," Darren explains.
"And for all the modern technology with clothing, padded long shorts, padded leggings and so on, I still picked up a few blisters.
"But being honest, the most painful part of the challenge was the saddle sores!
"Even with all the padding, when I jumped on I would be o-k for the first ten minutes, but once I was fully warmed up and in one position it was horrible!
"As things went on though I was doing well in chalking up the miles, and then a couple of friends contacted me and said they would give me 25 pence a mile.
"'Right,' I thought, 'I'll punish them now,' and decided to go for it and put my target up to 300.
"Eventually I made it to 307, and the support I have had from so many people has been amazing.
"Thanks to my MD, my work,  Hager UK, made a donation and everyone has been so supportive in chipping in to help with the fundraising.
"I know that this pandemic has hit people, and myself and my wife have been among the lucky ones.
"We have both been able to carry on working, but others haven't been so fortunate, and I just wanted to do my little bit to give something back."
Darren also hires out a Camper Van as an addition to his full-time work and running a competition for that added to his fundraising to a total of just under £1,400 so far.
And his message when it comes to fundraising is – there may be more to come!
"Although we haven't been able to train with Wolves Disability FC recently we have been meeting up on Zoom and have been chatting about anything else we might be able to do," adds Darren.
"Gavin (Jones) from the Foundation who runs the team is having a think about another fundraiser we might be able to put together, and I'll definitely be up for that.
"At the end of the day it is all about the people we are raising money for, and doing what we can to help those who need it."
You can still support Darren's impressive effort for Feed Our Pack. Click here to access his fundraising page.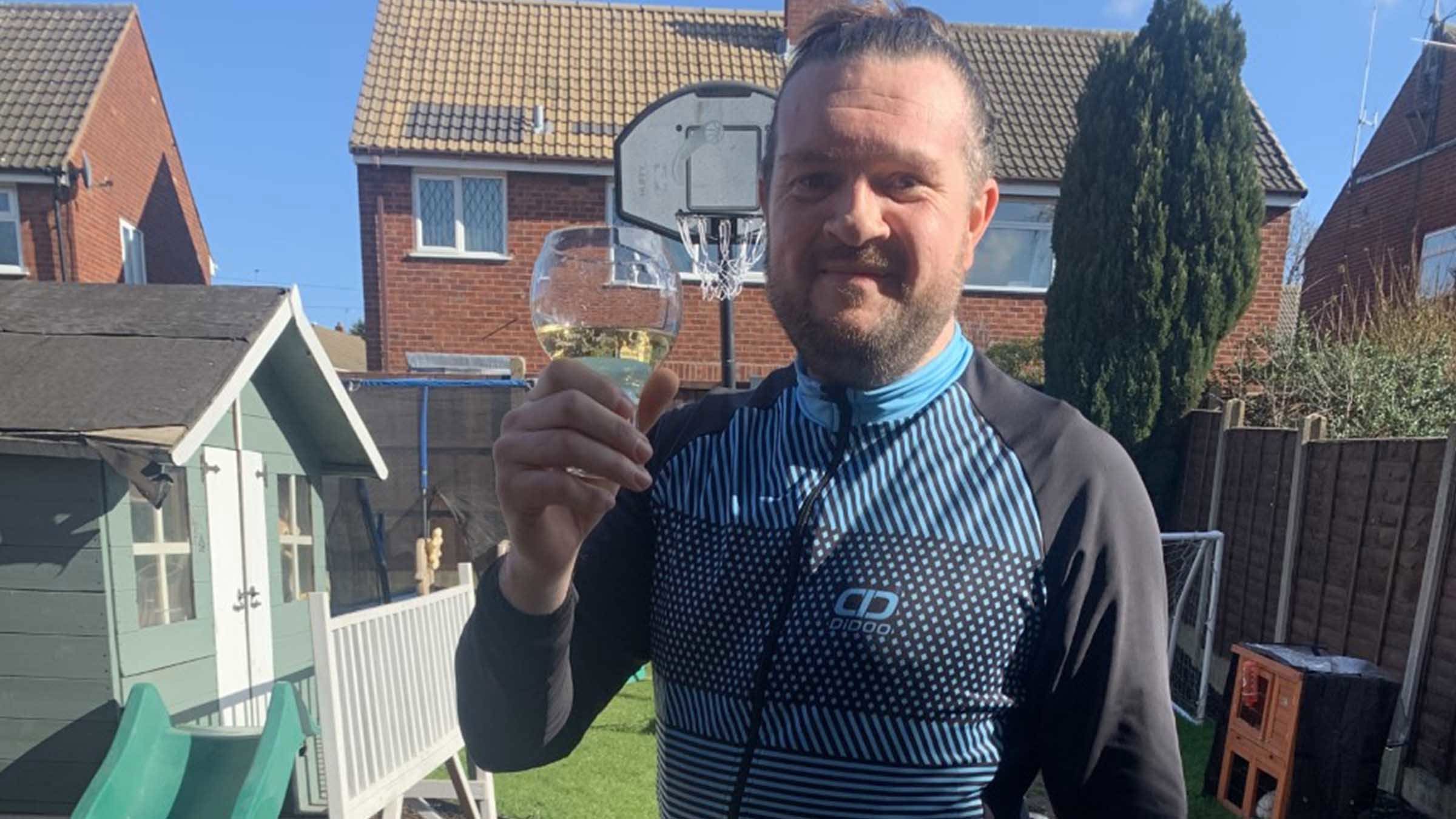 Wolves Foundation want to thank Darren, and all other fundraisers just like him for their continued support. It is essential for us to fundraise for Feed Our Pack to ensure we can help as many local children and foodbanks as we can.
For every £20 raised, we can provide 10 meals for a vulnerable person, whether that be via a food donation to a food bank or a food parcel.
If you would like to become a fundraiser for Feed Our Pack, simply pick a challenge, set up your Just Giving page here and keep us up to date @wwfcfoundation.
Together, let's tackle food poverty!
#FeedOurPack