9th December 2020
As part of Wolves Foundation's work in the community during the Covid-19 pandemic, a link up with owners Fosun and the Fosun Foundation has paved the way for the delivery of thousands of items of PPE equipment to local hospitals and care homes over the last eight months.
And that support is now continuing with the donation of over 10,000 further face masks to different charities and agencies across Wolverhampton.
This latest support follows previous supplies of coveralls, masks and goggles to the Royal Wolverhampton NHS Trust, with Molineux also acting as a distribution hub to process additional deliveries to hospital trusts across the country as part of Fosun's Covid-19 Global Relief programme.
"Right from the very start of the pandemic, Wolves' chairman Jeff Shi and Fosun and the Fosun Foundation were extremely proactive in helping to provide some vital equipment to fill any gaps which had emerged across the country," says Will Clowes, Head of Wolves Foundation.
"That fitted in perfectly with our own ethos as a Foundation which has serving the local community at its core, and our staff were able to play their own part in this distribution programme and help pass on substantial amounts of PPE to support people working on the front line.
"Whilst recent news about vaccines is encouraging, and hopefully life is going to improve for all of us in 2021, taking the necessary precautions until that time comes remains hugely important, so this latest donation of over 10,000 masks is another which should help protect the community during the coming weeks and months.
"The Foundation has been pleased to be able to work with several of our partner organisations to distribute the PPE, to help them continue to adapt and deliver their own vital services to the benefit of the people of Wolverhampton."
Charities and agencies who will receive a donation of masks include P3, the Service User Involvement Team (SUIT), the Good Shepherd, Recovery Near You, Changing Lives, TLC College and the City of Wolverhampton Council.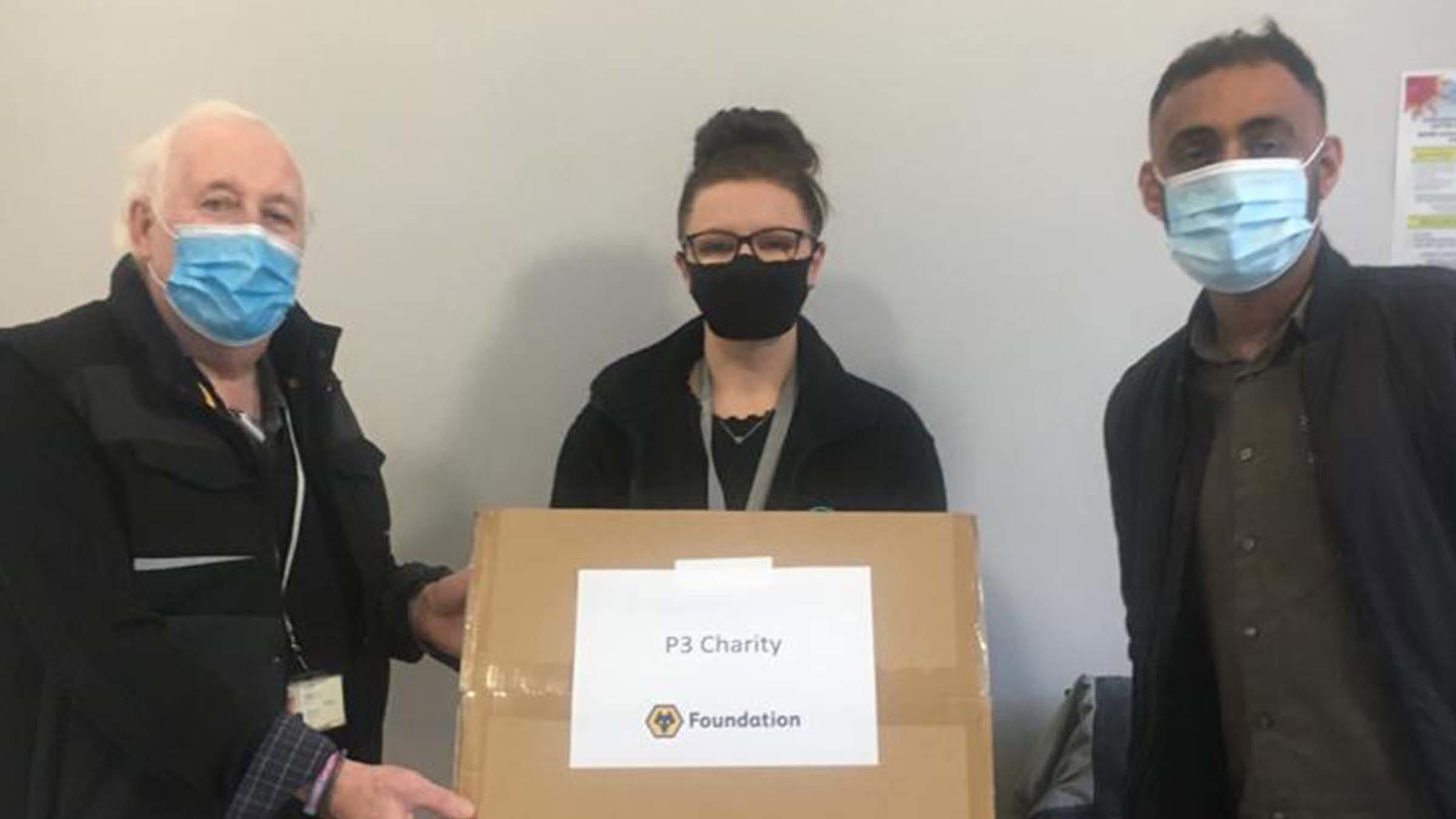 Rachel Smith, health & wellbeing manager with Wolves Foundation, has been co-ordinating the delivery of the masks with the receiving organisations extremely appreciative of the support.
"Although we have had to adapt we have continued our services throughout the pandemic, including meeting an increased demand for our daily food takeout, and providing various types of support to our service users within the Covid-19 guidelines," says Tom Hayden, Head of Operations at the Good Shepherd.
"In doing this we have been using a high number of masks, both for our own staff and those accessing the charity, and this donation from Wolves Foundation and Fosun is very much appreciated.
"One of the positives that has emerged from such a difficult year has been the way different charities and organisations from across Wolverhampton have come together to help each other, and this latest support from the Foundation is another example of the fantastic community spirit in the city."
Jason Spreckley, volunteer co-ordinator at SUIT, added: "It's great that the Wolves Foundation and Wolves are helping charities like ourselves as we are working and offering face-to-face appointments to some of the most vulnerable people of Wolverhampton.
"Many can't afford to buy face masks so with this donation we can give them out and help keep them and others safe."
Anita Patel, from the Public Health department at the City of Wolverhampton Council, added: "We are grateful for the donation of these masks which will be widely used through community engagement, education and making a difference in staying safe for our city."