31st July 2020
Wolves Foundation are delighted to announce that TV presenter, singer and lifelong Wolves fan Mark Rhodes has agreed to become an ambassador for the charity.
The 38-year-old, who was born and raised in Wolverhampton, has been a keen advocate of several different charities throughout his career and says he is hugely "honoured" to  be supporting the Foundation.
With an array of television credits, many as one half of the BAFTA award winning duo 'Sam and Mark' alongside his close friend Sam Nixon, Mark has also twice graced the Molineux turf when taking part in the testimonial matches of both Matt Murray and Jody Craddock.
"Having been a Wolves supporter all my life I'm honoured to become an ambassador for such a worthwhile and important Foundation," says Mark.
"I've followed closely how it helps support and champion people from all walks of life'.
"I'm proud to be from this great city and not only is it wonderful to see how brilliantly our football club is doing on the pitch, it's just as heart-warming to see what is happening off it.
"I can't wait to get started."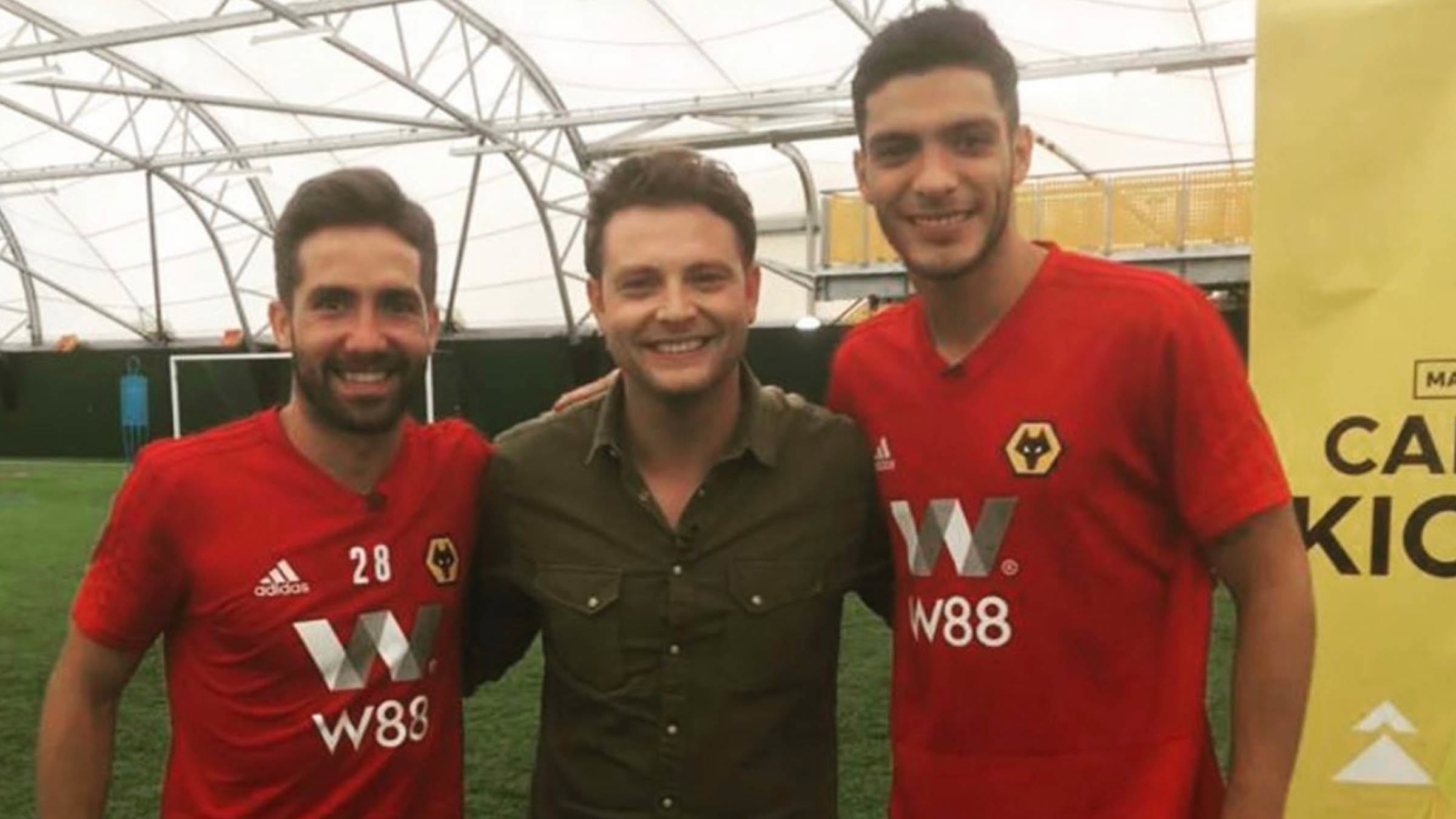 Mark's broadcast career launched with huge success back in 2003, when finishing runner-up in the entertainment juggernaut that was Pop Idol, following which he was paired with fellow contestant Sam Nixon for a collaboration that forged a strong working partnership, both in music and television.
The duo boast a number one single – 'With A Little Help from My Friends'  – and an extensive resume of broadcast credits, including Sam and Mark's Big Friday Wind Up, Match of the Day: Can You Kick It, Junior Bake Off, TMi, Copycats, family classic Crackerjack and Top of the Pops Reloaded.
Perhaps best known for presenting Sam & Mark's Big Friday Wind Up on CBBC, the duo's hugely popular family entertainment show ran for eight series and won three BAFTA's – within the best presenter and best entertainment show categories.
Mark has also appeared in a number of hit reality shows and celebrity specials including Dancing On Ice, Pointless, Celebrity Mastermind, Total Wipeout and The Chase, and for many years he and Sam hosted a popular Sunday morning radio show on Free Radio.
With a huge family following, the duo have performed at festivals including Bestival and have delighted audiences with their live shows at Park Resorts, Butlins and in theatres up and down the country. A natural performer, Mark also appears and is cast in panto each year and has taken the lead in a number of prestigious productions including Aladdin.
"All of us at the Foundation are delighted that Mark has agreed to become one of our Ambassadors," says Will Clowes, head of the Wolves Foundation.
"He is well known to the club having been a keen supporter for many years, and is another with a great story to tell having built such a successful career across the television and music industries and overcoming all the challenges that entails.
"Mark is also very proud of his roots around Wolverhampton, and has always been ready to speak up for Wolves through the good times and the bad!
"As soon as I first spoke to him it was clear how happy and motivated he is to become part of our team of ambassadors, and we are looking forward to working with him on our community projects moving forward."