23rd July 2020
Jack Rutter, quite literally, had the world at his feet.
His footballing feet.
After a childhood spent entrenched in the competitive world of life in an Academy, the ambition and dream of making a mark in the professional game was, finally, within striking distance.
It was March, 2009, and Rutter had been part of the Birmingham City defence which had helped the team reach the semi-finals of the FA Youth Cup and a two-legged tie with the might of Liverpool.
Sadly however, that was a tie which he was destined not to be involved in.
And a professional contract, which was potentially in the pipeline, never got around to being signed.
Rutter's battle, a far more serious one than any game of football, even a cup semi-final, lay elsewhere.
Fast forward to today, and the events of that time are a distant, if painful memory for the affable 29-year-old.
He still plays football, he has captained England's Cerebral Palsy and Great Britain Paralympic teams, has completed advanced coaching qualifications and is carrying out speeches and mentoring activities both at schools and for many other organisations.
He is also 'honoured' to have been asked to become an Ambassador of the Wolves Foundation.
Things are good.
But it hasn't always been like that, and it was just one split second 11 years ago, which destroyed his lifelong dream, and almost took his life.
Rutter, while out with friends in Gloucester, was the victim of an unprovoked assault, in which he was punched in the back of the head, knocking him out and causing him to smash his skull on the kerb as he fell.
When he woke, he was in intensive care, but it could have been even worse as, for the first 48 hours after the attack, it was touch and go whether he would even pull through.
Thankfully he did recover, leaving hospital after two weeks in intensive care, but that would ultimately prove only the start of more sustained and longer term challenges.
The perpetrator was caught, brought to justice, and jailed for a year, but for Rutter, his thoughts rarely slip back into why he was targeted or any feelings about his assailant.
Instead, it quickly became more of a story of how on earth he was going to rebuild his life.
"There was a time, when I wasn't really sure I'd be able to move on at all," he recalls.
"I went into a very dark place for a number of years.
"Originally, I knew I had an injury, but I was a bit blasé about it all.
"I didn't appreciate how serious the injury was – I thought I could just get back to work on my football and it would get better – that was my mindset.
"Over the following year I was in and out of hospital, pushing myself against medical advice, adamant that I would overcome the impairments I was battling with.
"But it was only after that year that I realised just how bad it was.
"Not only was it affecting me physically, but mentally as well.
"I was determined to prove the doctors wrong but, although my condition improved, I couldn't get back to the same level as before."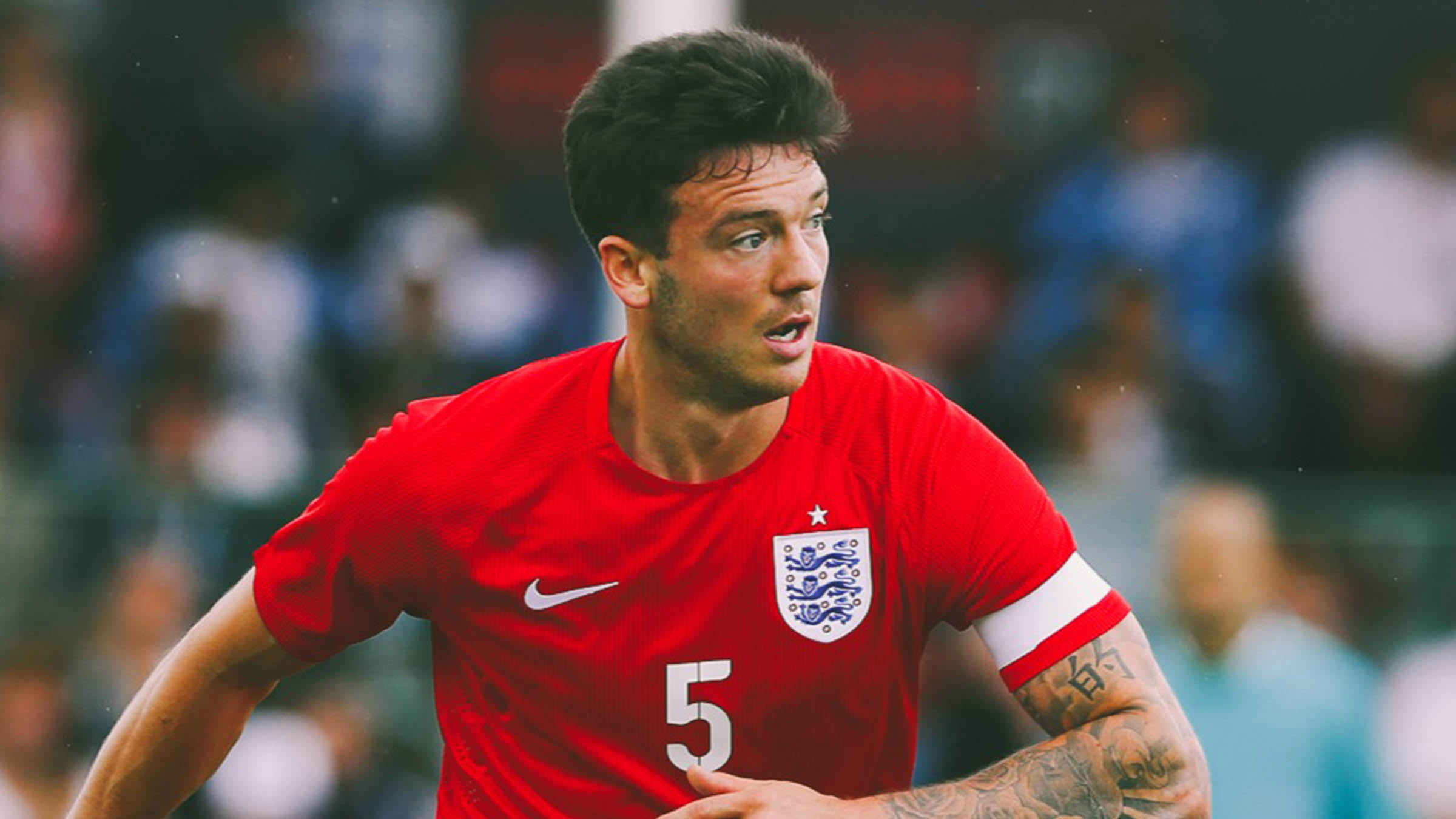 Those injuries were substantial.
Rutter had sustained a double fracture to the skull, serious brain damage and was left completely deaf in his right ear.
Having been with Birmingham City since the age of ten, loved his time there and got so, so close to becoming a professional, it is little wonder he was so desperate to give it everything in his bid to return to his chosen career, and return to his dream.
But while the fracture in his skull had healed, the problems the impact had left behind had damaged Rutter's balance and co-ordination to such an extent that a career in the game at the top level was impossible.
"Mentally I was struggling as well, and I was also suffering from really bad fatigue," Rutter explains.
"My memory was bad, short-term memory in particular was awful, and my emotional control just wasn't there.
"I would be really excited and happy the one minute, and then the next I would go right downhill and become extremely angry and frustrated.
"It was really, really tough to deal with."
Although he had been forced to retire from the professional game, and indeed lost interest in football to such an extent that he barely watched games and cancelled his Sky Sports subscription, there remained a nagging feeling in Rutter's mind that his connection with the game wouldn't be lost for ever.
"It was very difficult to knock the professional career on the head, even though I knew I was never going to reach that level," he recalls.
"But even though it was tough, I always thought maybe another opportunity would come along.
"I had no idea what that opportunity might be. Maybe coaching? Something else?  I just hoped there would be a chance somewhere."
It would however take some time for that chance to materialise, during which Rutter, having already had to deal with the aftermath of such an horrific incident, now had to contemplate the need to pursue a completely new career.
He was studying at Nottingham University, but was struggling, finding himself drinking too much and eventually quitting his course.
Rutter's mother Francesca could see he was back on a downward spiral, and encouraged him to access support from Headway, the charity which works to improve people's lives after a brain injury.
As well as providing support with the mental health issues which had arisen from his trauma, Headway also arranged for Rutter to meet up with the East Midlands Cerebral Palsy football team, which was open to people with other neurological conditions.
"My life had been going down the pan before Mum suggested I went to Headway and it is scary to think about it all when I look back," says Rutter.
"They really helped with my memory, getting me back into a routine and getting me active and doing some sport.
"I started playing for the football team, which was seven-a-side, and found the other lads were an inspiration, and it got me back into the game again.
"From there I then got a call from Jeff Davis, who heads up Disability Football for the FA, inviting me to go for a trial for the England team.
"It felt like a lightbulb moment, my second chance, and from that moment I worked my socks off every day, working on improving my balance and co-ordination.
"I was so focused and wanted to make sure no one could take this opportunity away from me second time around – I was going to make the absolute most of it.
"When I first met the other lads in the team it was another inspiring experience, because they had been through far more in their lives than I ever had.
"Some had been bullied at school, others had undergone operations on their legs, and lots of things that I had never had to experience.
"They had come through all that adversity in their lives to not only become great people but top footballers as well.
"As soon as I went for the trial and was selected, when I chatted with them at St George's Park, and heard those stories, I thought it was incredible.
"They inspired me, and left me thinking what else could I do with my life apart from lead these boys and try and help take them to the next level?
"I can still remember my first tournament for the team, the Inter-Continental championships in Barcelona back in 2013.
"The first game was against Russia, and I recall even now going into the dressing room and seeing that England shirt hung up with my name on the back.
"Rutter, and number 9 – I've no idea why it was number 9 because I've never been a centre forward but it was such a special moment and gave me goosebumps.
"I was overwhelmed to be honest, and didn't play very well in the game, because I couldn't quite believe what was happening.
"Once I got used to it all it was amazing, and I am so grateful to Jeff and everyone involved with the FA that I was given the opportunity to represent England at disability football which ended up completely changing my life."
As well as the England Cerebral Palsy team, Rutter went on to captain the England and Great Britain Paralympic squad, and played in five major tournaments in all, including at the Paralympics in Rio in 2016.
"Rio in particular was incredible, getting the opportunity to play against some of the best footballers in the world on the global stage in the third biggest sporting event in the world," he explains.
"That day my dreams finally came true."
Rutter is no longer able to represent England at disability sport due to a reclassification of the regulations following the 2017 World Cup.
He still plays football, for Lydney Town in the Hellenic Premier League, and has moved into coaching, having completed his UEFA 'B' and 'A' qualifications and is now coaching the England Under-21 Cerebral Palsy team and Gloucestershire University Men's side.
The fire now burns to perhaps one day coach or manage the England CP team at some point in the future.
"Why not aim high with your aspirations?" he says.
"I loved my time playing and the only thing I regret is never winning a medal.
"Going back to a major tournament as a manager or coach – if that ever comes – would be amazing, and then I'd be making sure we won a medal!"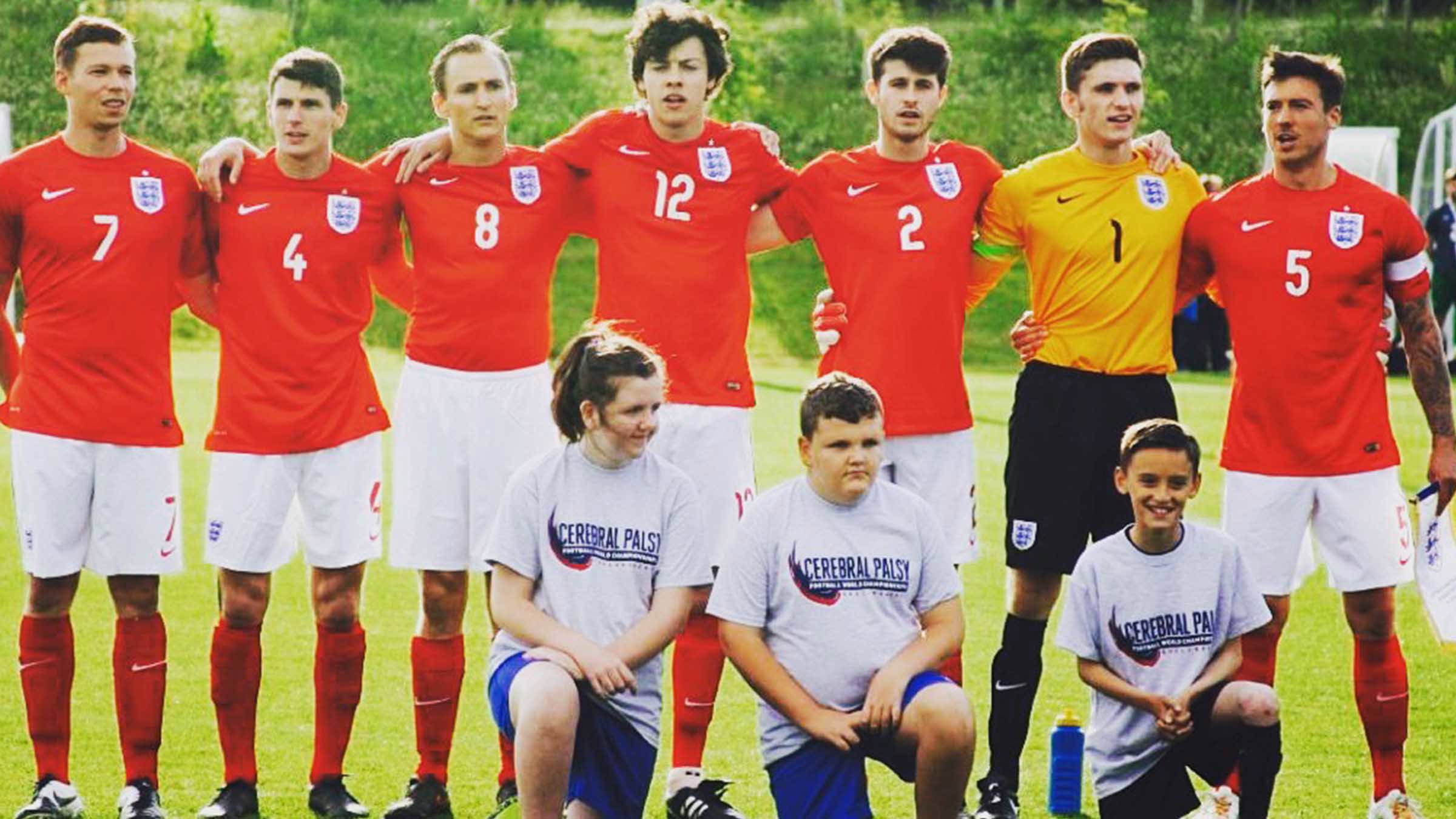 Alongside the football coaching, and a particular area where Rutter will be such an asset to the Wolves Foundation, is via his other work as a motivational speaker and mentor which includes visiting schools across the country and working with charities and organisations such as the Dame Kelly Holmes Trust.
It allows Rutter to tell the story - his story - of how he has overcome such an horrific and unwarranted incident and the many hurdles which have followed to find firstly some closure, and then such drive and determination for his new direction.
So, how exactly has he managed it?
"What I learned from a sports field from a really young age certainly helped me," Rutter replies.
"Anybody who has played sport knows not only about the skills you learn in that sport but also the importance of having a good mentality.
"I was involved in a very competitive environment in football from the age of just six, and it can be pretty ruthless.
"I learned about resilience and recovering from setbacks from that young age, and about being part of a team, performing under pressure, leadership and respect.
"All those skills I learned ultimately helped me to recover, and my upbringing helped as well.
"I am fortunate to have successful parents with really strong morals – both are teachers – and I know not everyone is fortunate enough to have that sort of support.
"I also had friends who pushed me, who told me I'd been through a bad time but needed to dust myself down and get back into the real world.
"As I have said, it wasn't easy, and there was a lot of resentment with me carrying a chip on my shoulder for many years.
"It needed me to lose all that anger, to realise that I couldn't control what had happened to me, that it wasn't my fault.
"I learned to channel all that frustration, pain and anger in a positive way, and doing all the speeches and mentoring has helped me with that.
"I'll be honest, when I first started doing speeches and workshops in front of lots of people it scared the life out of me.
"I thought I couldn't do it, I was too anxious and nervous, but I gave it a go, found my confidence and self-esteem again, and things progressed from there and have gone from strength to strength.
"I still get nervous before every session, and that's because I care so much about it, but I have managed to get a structure to my speeches which is important because I still have problems with my memory.
"To see a six year old's face light up when they take in some information, or to then see an 80-year-old man cry when I tell my story, I can't believe the impact it can have on people.
"I never thought I would get into a career like this, but if what I am saying can help and inspire other people then that can be no better feeling."
It was via a link between Wolves Foundation Senior Manager Lee Smith and Will Perkins, Talent Confirmation Lead for 12 to 16 year-olds with the FA, that first saw Rutter leading a Zoom webinar session with Wolves' disability players.
Since then he has done the same with men who access the Foundation's Head 4 Health initiative, and is delighted to have taken on the role of Ambassador which will increase his involvement with the charity's projects in the future.
"It is my honour to be involved as an Ambassador for the Foundation moving forward and I am really excited and looking forward to getting started," he says.
"In areas of disability football for example, I know what is it like as I have been through it myself and when you have a disability, it's good to have positive role models and people who really care and want to help.
"That is what I want to try and do, because everyone deserves a chance to play football.
"It opens the door to getting out of the house and being active, socialising and making friends, and enjoying memories which can last the rest of your life.
"I also really like the look of the Head 4 Health and Golden Goals projects that the Foundation run, and am just keen to be involved as much as I can.
"This is such a great opportunity for me, at such a fantastic football club as Wolves.
"I remember playing against Wolves as a kid for Birmingham and they were always tough to play against, and how they have progressed from League One a few years ago to around the top six of the Premier League is incredible.
"And off the pitch, the Foundation is also doing fantastic work – I have looked at the programme and there is so much going on.
"From speaking to everyone I think the Foundation want to set the standard and show the example for Wolves to being one of the best in the country.
"If I can help in any small way to make that happen, then that is what I am determined to do."