5th June 2020
This week is National Volunteers Week, and Wolves Foundation is paying tribute to all of those who help the club's official charity deliver such a wide range of projects out and about in the local community.
Alongside the dedicated team of staff at the Foundation, a number of volunteers also play key roles to support the charity's activities, ensuring so much more can be achieved within the city of Wolverhampton and beyond.
Laura Nicholls, senior manager with Wolves Foundation, says: "Like so many charities, we are heavily reliant on volunteers to support staff in delivering so many of our projects in the local community, and they do a fantastic job.
"Their enthusiasm and willingness to support Wolves Foundation's work across the city is a real credit to all of them and, during Volunteers Week, we just want to say a huge thank you for everything that they do.
"We haven't been able to see as many of our volunteers as normal in recent months due to the Covid-19 pandemic limiting our usual activities, but we are really looking forward to linking up again as soon as we can in the future and continuing to work together for the benefit of the people of Wolverhampton."
During the pandemic, with the Foundation adapting in how it delivers its services to local people, many staff members have also become volunteers themselves, working with the City of Wolverhampton Council to support the elderly and vulnerable from across the community.
Tasks have included keeping in touch with those elderly and vulnerable people and delivering their shopping on a regular basis and sharing a chat from the doorstep during what, for many, has been a period of isolation.
"With our staff working from home, and maybe having a bit of spare time due to the way our activities are being delivered, it has been great to see so many keen to get involved and support the council's initiative, and we are all very proud of their efforts," added Laura.
We caught up with a few of the volunteers to find out why they decided to get involved and what they have made of their volunteering experiences.
HARINA BASRA (Education officer)
"Volunteering has been extremely fulfilling and rewarding, especially when dropping shopping off and getting to see first-hand the thanks and appreciation from those you are helping. One lady I visit every week repeatedly tells me how grateful she is and that she doesn't know what she would have done without this service. As a sufferer of a chronic respiratory disease, she is just one of the many vulnerable individuals in Wolverhampton who would be putting their lives at great risk if this project did not exist.
"As awful as this time has been for many, it has also been a time that has brought us together in many senses and reminded us of the power of kindness and generosity. An act which may seem insignificant or small to you can mean the world to someone else and truly make a difference to their life - a little bit of kindness goes a long way."
JEANETTE WALKER (Administrator)
"It is rewarding to be able to do something simple like deliver shopping and have a chat with someone who may not have seen or spoken to anyone else for some time. It makes me feel good to do something worthwhile and I know how appreciative the recipients are. They are all so pleased to see a friendly face and because I get to do repeat shops, I have been getting to know everyone and we have a good catch-up each week.
"I truly believe people want to help others but have been hesitant to do so because they feel their offers of help will be misinterpreted or treated with suspicion. I hope we continue to check in with people, make that phone call and think about our elderly and vulnerable neighbour who 'doesn't seem to have any visitors'. Knock their door – you could be the only person they get to talk with."
ANNA WILCOX (Sports development coach)
"Volunteering has been a great experience and has made me reflect on how lucky we often are!
If there is a positive to take out of what has been such a difficult time, I have learned that there are some lovely elderly and vulnerable people in the city of Wolverhampton who love to have a chat and a slice of cake."
STEVE CULLIS (Player development manager)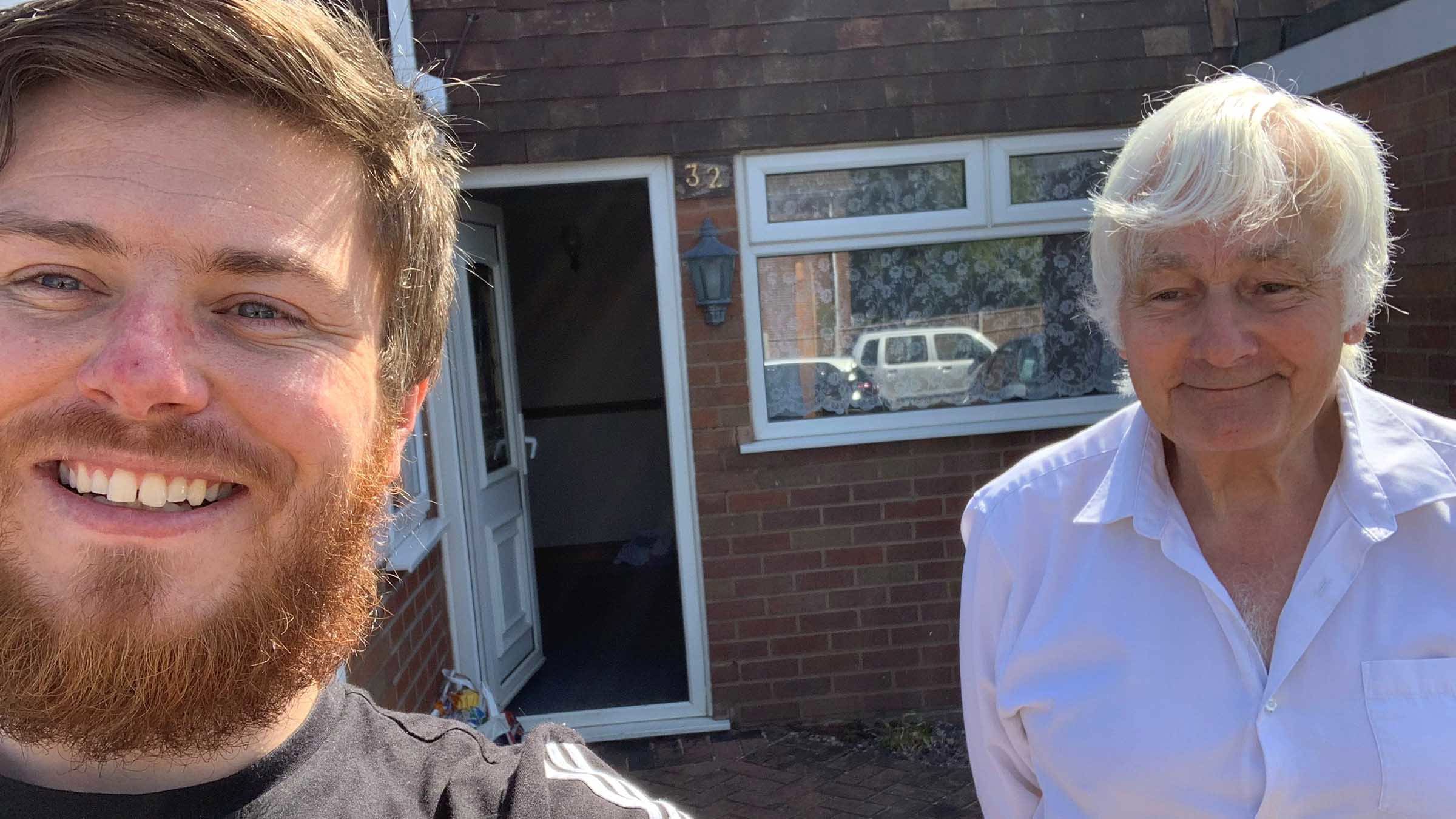 "I decided to volunteer because it is a real opportunity to give something back in the local community, and to showcase the fantastic work we do at the Foundation. We have some excellent staff at the Foundation that are willing to go above and beyond to help.
"What I can take away from this is when things do return to normal, I would really like to continue to volunteer across different sectors. This initiative has really highlighted to me that taking a little time out of my day to help and support anyone that is having difficulties is very rewarding and makes me feel better in supporting my mental health."
LAURA COWLEY (Governance & compliance manager)
"I'm lucky enough to be able to still get my own shopping and go for walks and so on so I wanted to help those who weren't able to. We have all been providing a service which was much needed and the residents are very grateful for the support. I have learned that it only takes an hour out of your day to make a really positive difference to someone's life."
TOM KALINOWSKI (Sports development coach)
"One of the reasons I decided to volunteer is that I love meeting new people. But I also thought that if it was my parents or grandparents who needed this sort of support, I hope someone would be there to help out. The older generation have given so much for us that it is always good to be able to give something back. I've really enjoyed the volunteering which has helped me meet lots of new people with lots of different stories.
"All of this has shown how much the community of Wolverhampton are willing to support each other with so many people from different backgrounds ready to come together whatever the situation may be. It has also been nice to speak to the people we are helping out and see how appreciative they are of the simple tasks which we have been doing for them."
If you'd like to know more about how you can support Wolves Foundation, please email foundation@wolves.co.uk or follow @wwfcfoundation on social media.

#WolvesCovidResponse