12th May 2020
Wolves Foundation is a charity which aims to be vibrant, visible and very much focused on its vital work in the local community and beyond.
As Wolves' official charity, there is a strong commitment to following the club's values in motivating, engaging and inspiring people and creating opportunities to change their lives for the better.
However, like many charities and community groups, the arrival of the Covid-19 pandemic brought a sudden and dramatic halt to the Foundation's usual core activities.
From the delivery of sports participation to the Molineux Memories group for people with dementia, from the Sporting Chances disability team to the Walking Football group, from the Kicks programme for young people to the charity's range of education opportunities, so many of the Foundation's successful and diverse initiatives have - in their traditional form - been put on hold for the foreseeable future.
However, that is not to say the Foundation are not continuing to do whatever it can to support the local community. Far from it.
It is just that the approach has changed. Completely understandably, it has had to.
The Foundation has been swift to adapt, and many of their activities have become 'virtual', including running regular FIFA gaming tournament for Kicks participants, putting on an online Zoom Jungle Rescue Adventure for Primary School pupils, and ensuring that those on the charity's degree programme run by the University of South Wales continue their studies via online learning and regular contact with staff.
And while the Foundation has adjusted, perhaps the main area of focus has been a completely new one, that of providing support to those affected most by the coronavirus outbreak.
Supported by Wolves' owners Fosun, and the club as a whole, the charity has instigated a wide variety of initiatives to respond to the current crisis.
The 'Wolves At Home' programme has seen former players such as Steve Bull, John Richards, Matt Murray, Willie Carr, Steve Daley and Kenny Hibbitt phoning fans for a chat and to check whether they need any help with delivering food or prescriptions, while the Foundation has handed over its Arena at Aldersley for use by the City of Wolverhampton Council who are organising food parcels to send to vulnerable residents.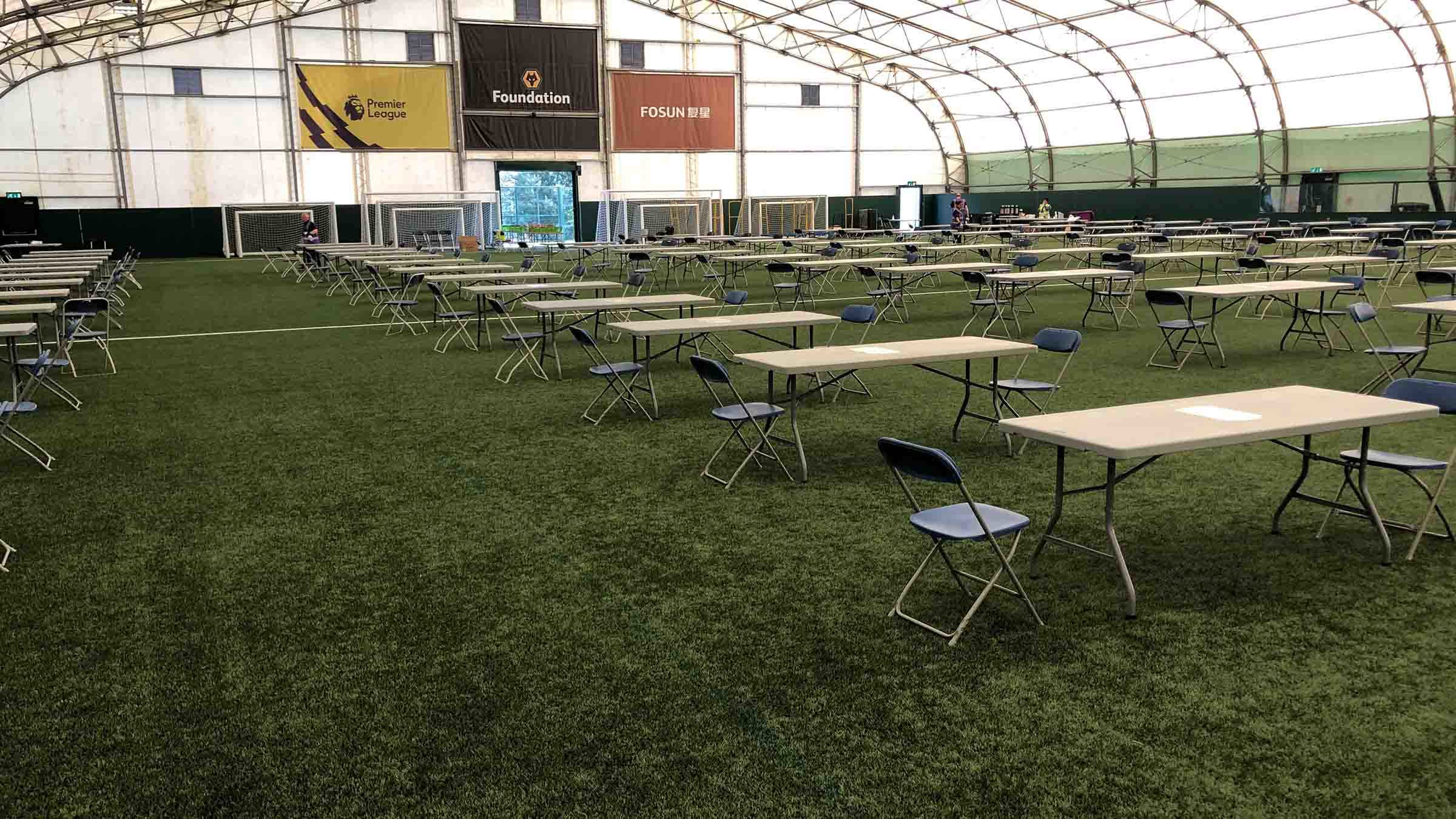 Fosun themselves, via the Fosun Foundation, have donated 2,300 pieces of protective equipment, comprising overalls and masks, to the city of Wolverhampton to support its efforts against the pandemic, a cargo which was co-ordinated by Wolves Foundation staff before being passed on to the Royal Wolverhampton NHS Trust.
Fosun also donated a further 4,000 protective masks to be used by front-line social care workers who were in need of equipment in Wolverhampton.
In addition to this, Wolves Foundation ambassador and former Wolves captain Karl Henry, who was born at Wolverhampton's New Cross Hospital, has been at the forefront of a campaign involving former players and staff which has so far raised over £30,000 for the Royal Wolverhampton NHS Trust, adding to the six-figure sum donated by Wolves current first team squad and staff.
Henry, and fellow Ambassador, musician Producer S-X, also attended last November's first ever sleepout at Molineux which raised £50,000 which was shared between the Foundation and the Good Shepherd Centre which supports the homeless.
The Head of Wolves Foundation is Will Clowes, who has worked for the charity for 18 years.
"Like every football club and indeed every business, the Wolves Foundation has been very much affected by the Covid-19 pandemic, and it was just not possible or safe to continue to deliver our vast range of projects in the same way as before," Clowes explains.
"Instead, with the support of the club, our funders and partners, we have adapted with the aim of making sure we are helping the community in different ways, both by keeping in contact with supporters on the telephone and also providing engaging digital content to keep children and adults active in their homes.
"Wolves' chairman Jeff Shi and Fosun have been fantastic in their support, not just with their care and concern for all of the club's staff, but also with their donation of vital equipment to help those working for the NHS and in social care roles on the front-line in Wolverhampton to help fight the disease.
"As a club, and a Foundation, we take our role within the local community very seriously, and I am very proud of our staff's response in changing our approach and trying to help people as much as possible during such a deeply concerning time.
"We will continue to be there, and will continue to adapt, to do whatever we can to support the community through the remainder of this crisis as we all hope to return to some form of normality, when it is safe to do so, over the coming weeks and months."
There are many who have continued to benefit from the Foundation's activities in recent weeks, including Nishkam Primary School in Wolverhampton.
"During these difficult times we all try and think of how we can help others in need," says Headteacher Harmander Singh Dhanjal.
"At Nishkam Primary School we teach virtues such as helpfulness, love and compassion.
"We are grateful for the support Wolves Foundation has given to our parents, pupils and the local community.
"We are thankful to have worked together in distributing food parcels needed by vulnerable families.
"Nishkam means selfless, and we hope that the selfless service provided by Wolves Foundation continues to serve the local and global community and we would like to thank them for all their help and support."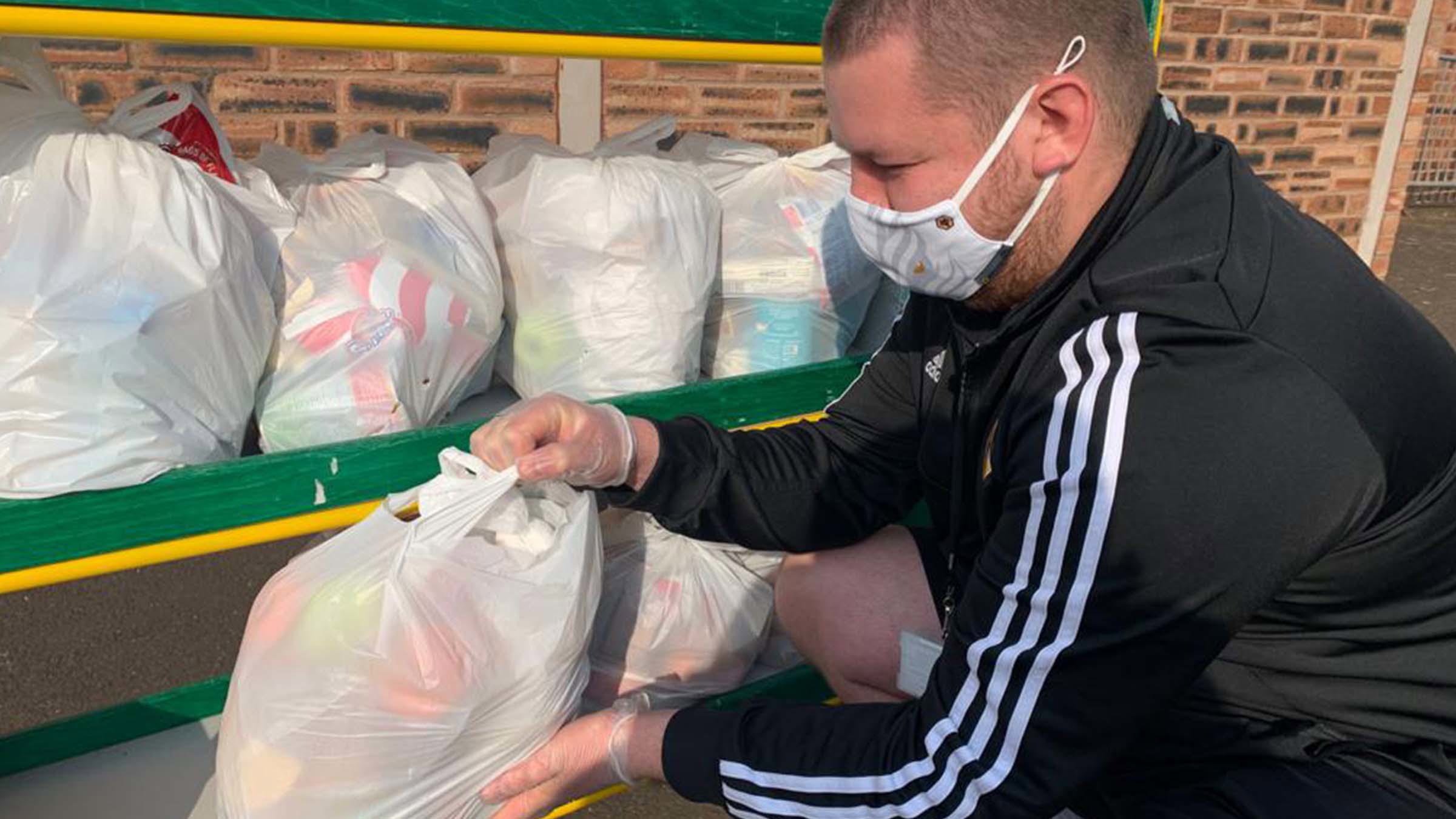 Wolves Foundation, which started out as Wolves in the Community in 1991 before becoming a registered charity as Wolves Community Trust in 2008, continues the work of almost three decades of the football club in engaging with people of all ages, which has included work from those such as the late Baroness Rachael Heyhoe-Flint, who was pivotal in the development of the organisation in its formative years.
The experienced board of trustees are drawn from various walks of life, including football, health, education, media and public relations, and the charity operates thanks to a balance of full and part time staff and volunteers.
When life does return to normal in the coming months, the Foundation will be looking to restore their many and diverse projects which impact so many people from Wolverhampton, and make the charity an important part of life in the City, as well as many initiatives which take place both in Europe and across the world.
The most recent figures show that the Foundation delivered 213,792 contact hours during the 2018/19 football season, engaging with almost 22,000 participants as well as engaging with over 100 schools.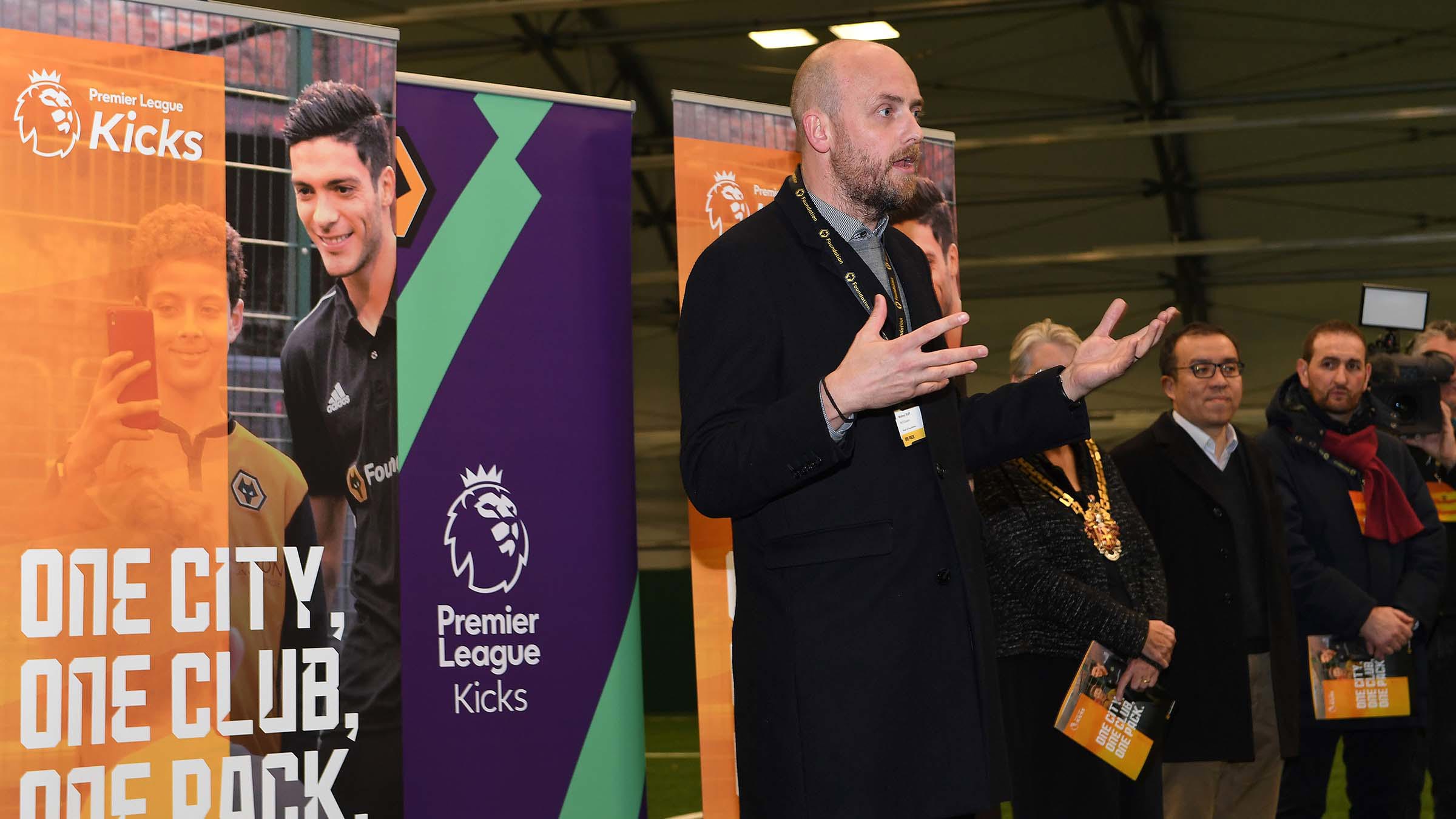 Clowes concludes: "The Wolves Foundation is continuing to grow year upon year, and that association with the Wolves badge gives us such a positive route into engaging with people and helping the community.
"And as the club continues to enjoy so much success on the pitch, we are offered even more opportunities to extend our influence both here in Wolverhampton and further afield.
"We are here to work with everyone, whether they are Wolves fans or not, and are focused on hopefully increasing our profile not only to showcase the range of what we do but also make more people aware that there may be ways we can help them.
"We know we are all living in very difficult times at the moment, and we want the Foundation to play a key part in an all-round community effort in Wolverhampton, and then hopefully, when we come through this, we will be able to pick up where we left off and continue to grow and build on the diverse and extensive impact we enjoy across the City."

#WolvesCovidResponse