15th April 2020
A heart-warming letter exchange inspired by Wolves Foundation's pen pal scheme between a young girl and her 93-year-old neighbour to make sure he was keeping safe during the Covid-19 pandemic has gone viral.
The uplifting exchange, posted on Twitter by the granddaughter of Ron, five-year-old Kirah's neighbour, has been shared tens of thousands of times on social media and has also featured on several news outlets, such as BBC News, E! News and the Daily Mail.
In the initial letter, Kirah explained that she was currently having to stay inside because of Coronavirus and wanted to make sure Ron was ok, asking him to draw a rainbow and put it in his window so she would know that he was not alone.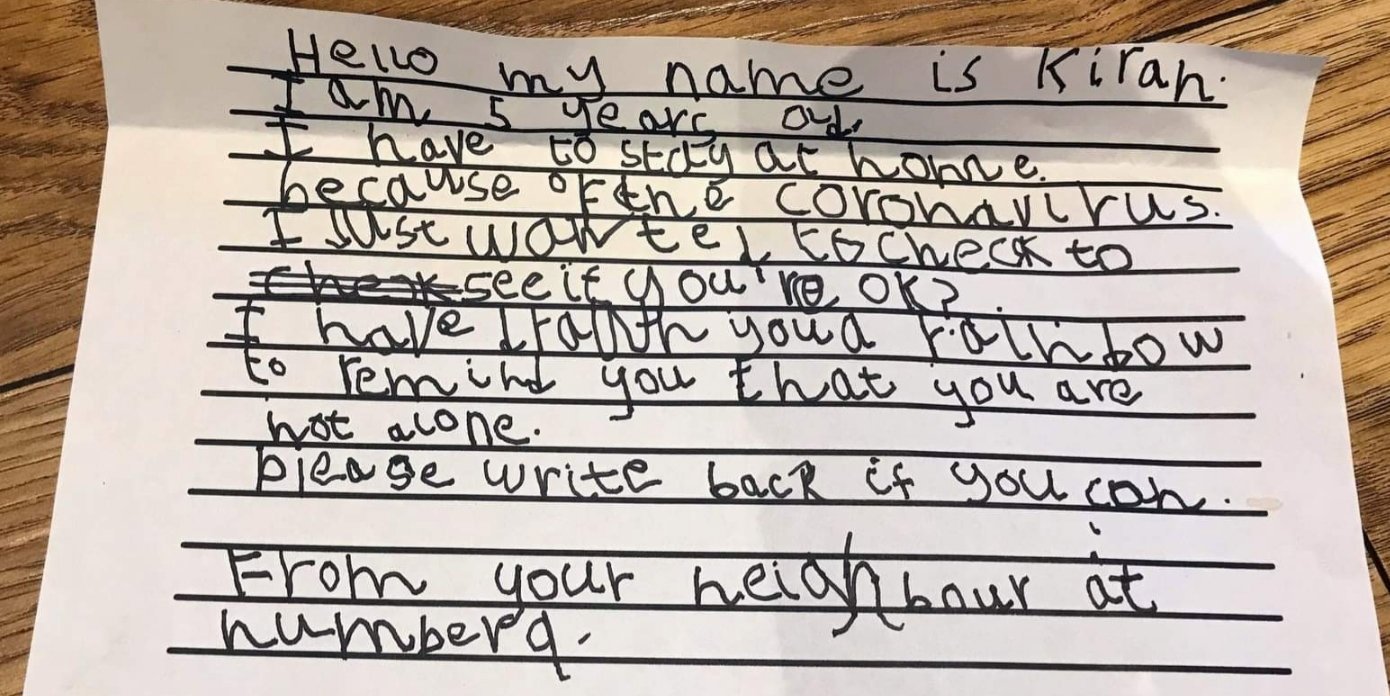 In response, Ron said he was keeping well before expressing his appreciation of her letter and her 'amazing' rainbow drawing.
Kirah had been asked by her teacher to think about ways to reach out to somebody that is isolating, including the Wolves Foundation pen pal scheme and after discussing her mum, wrote letters to elderly people across her neighbourhood. The pen pal initiative set up by Wolves Foundation, which works with partner schools across Wolverhampton and the Black Country in support of the Premier League Primary Stars programme to encourage the younger generation to support the club's Wolves Elders and Molineux Memories groups.
The project looks to maintain positivity across Wolverhampton through letters and drawings to spread a smile and prevent loneliness whilst people are needing to isolate during the epidemic.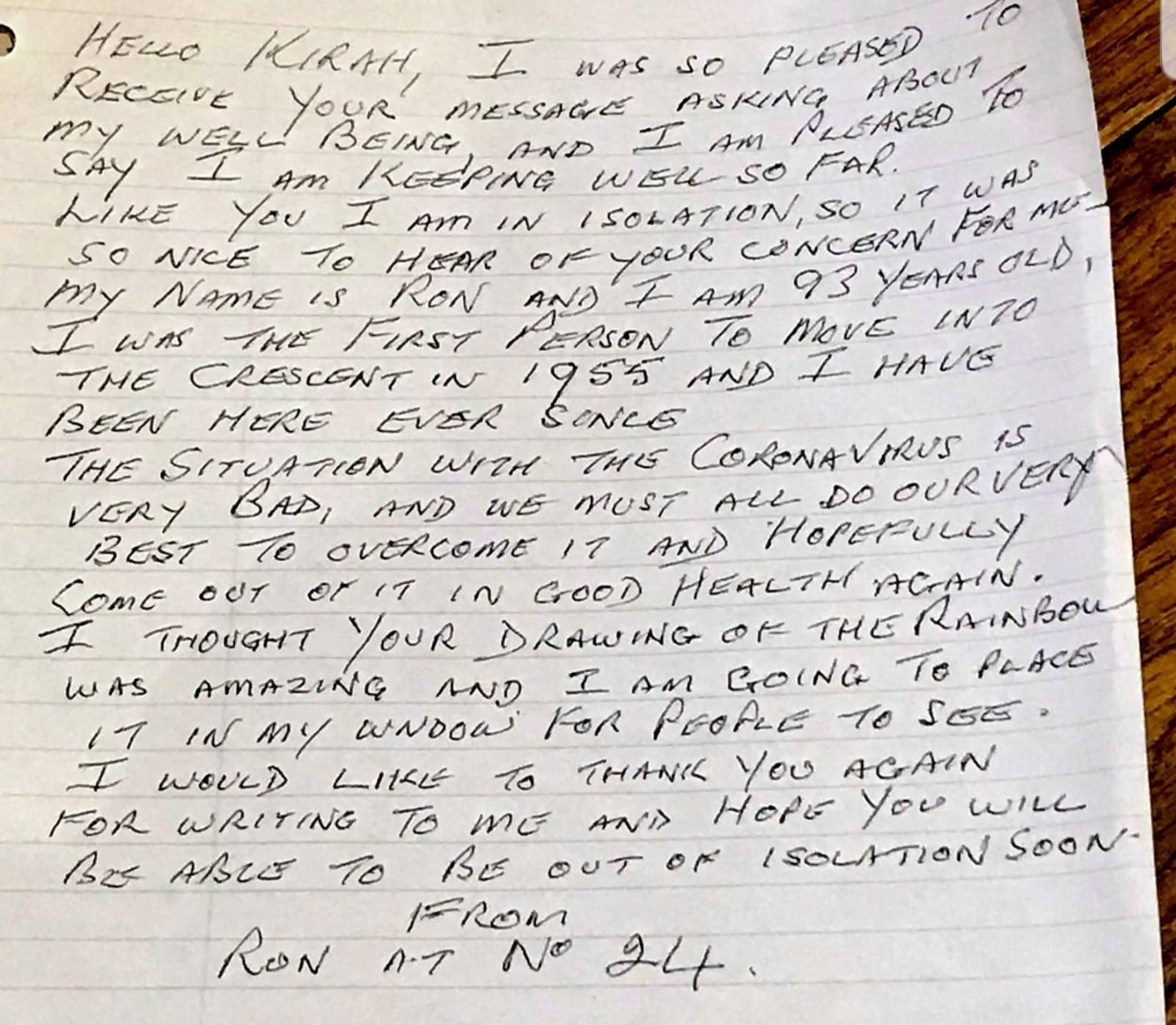 Tom Warren, Schools Manager at Wolves Foundation, said: "The Pen Pal scheme is something we have looked to do as a way of keeping our community feeling connected, and hopefully putting a few smiles on faces.
"It's something that is really easy for parents to do at home with their kids while they aren't at school, and, as we have seen, it can have a huge impact on the person who receives the letter.
"I want to say a big thank you to all of the kids, parents and schools that have supported the scheme, but also encourage them and everybody else to keep the letters coming in."
Since launching the initiative, more than 100 letters have been exchanged, with one recipient, Muriel, saying: "I had a story off a little girl from St Peter's St Paul's School and it was just lovely.
"It's such a nice idea for those that are lonely. I haven't been out of the house for a month and it was so great to receive something so thoughtful."
The scheme isn't just open to schools though and anyone can get involved with all recipients of letters receiving contact information of how to get in touch with the Foundation should they need any assistance or support in the upcoming weeks and months. 
Anyone who wants to take part in the scheme should email tomwarren@wolves.co.uk.
#WolvesCovidResponse