21st September 2023
Nathan Fraser has made his official transition into the Wolves first-team, and for sporting director Matt Hobbs it's little surprise, given the youngster's attitude and application on a daily basis.
The 18-year-old rose through the under-21s last season, showing impressive central striker performances on the pitch and dedicating himself to football off it, giving him the best possible opportunity to make it at his boyhood club, where he's been since the age of seven.
An assist and goal on debut against Blackpool in the Carabao Cup recently provided the latest checkpoint for Fraser, and Hobbs has now set him the challenge of continuing that momentum into the first-team, where he now must earn opportunities under Gary O'Neil. 
Hobbs said: "Nathan's dedicated himself to being a professional footballer and getting the most out of himself, and it's a real testament to him that he gets this opportunity to be part of the first-team. His next challenge is to earn minutes on the pitch and solidify himself in the squad. It's a great reward for what he's done, but now the hard work starts – his job is to show he deserves to get minutes in the first-team.
"The last three years have been important to him, since he was a scholar. He is a top professional, one who does everything right and maximises what he's got. He's now starting to see the rewards in his goal return, that's increased season on season. He's done a lot of work in the box, he's always worked incredibly hard and ran for his team, selfless running but maybe a bit too much, but now he finds himself getting into the box more, so it's no surprise he's a regular goal scorer.
"To come on and get an assist and goal against Blackpool was the final part of that journey and the cherry on top, but now he's worked his way into Gary's squad, and he's got an even bigger challenge of becoming a Premier League footballer regularly. One thing I know about Nathan is he'll give everything."
Fraser follows Hugo Bueno and Joe Hodge, who've made the same transition into the first-team over the past 12 months, and both have shown with the right application minutes on the pitch will follow, with Bueno now up to 29 first-team appearances and Hodge on 12, and for Hobbs, there's one common theme between the three – their commitment.
"In the last year with 'Hodgey', Hugo and Nathan there's no surprise to me where they've got to. They're three of the best pros you'll meet, they'll do their work in the gym and come in on their days off to do extra work. They do activation right, their prehab, their cool downs, everything within their powers to be the best they can be.
"For example, last Saturday when Nathan wasn't in the squad and was training with the 21s before our lunchtime kick-off, he was in the gym at 6.30am because he wanted to do his work before training so he could come to the game after training – that's dedication.
"All three are a great example to the boys in the academy of what it takes, and that's not to be a regular, that's to get an opportunity. They've made sure they've done everything they can and have had the reward of the next step. What it should show the boys in the academy is they've got fully commit if they want to be a Premier League footballer. It's fair to say we've had boys with more ability, but they've not had the same work ethic and the same dedication."
A debut strike from Nathan Fraser 💫 pic.twitter.com/dOSjHi31rJ

— Wolves (@Wolves) August 30, 2023
Now, the message is clear, it's up to Fraser to continue his upward trajectory. O'Neil is working with a moderately-sized squad, where all members are required, and having remained at Molineux rather than going out on loan, Hobbs is hoping the striker enjoys a similar progression to Maximilian Kilman, who also remained at the club to develop.
"Nothing's a given. This is the next step, to get minutes. He might get lots, he might not get many at all, and he might be training regularly with the first-team and getting a lot of minutes for the 21s still or he might end up going out on loan, the path is still open.
"Max Kilman showed how a player can develop into a Premier League player by training with better players every day with an intensity, and gradually increasing his opportunities. Pedro [Neto] came and gradually increased his minutes, and Nathan will have the same opportunity as everyone else to impress Gary in training, and if minutes come, it's up to him to take the opportunity.
"He can do two journeys. He can start off on Max's journey but because he's a centre forward it's slightly different with goals and staying in that form. If he's not getting a lot of minutes, he may go out on loan in January, or he comes in and becomes a regular player. He could have two different journeys while he finds his way through."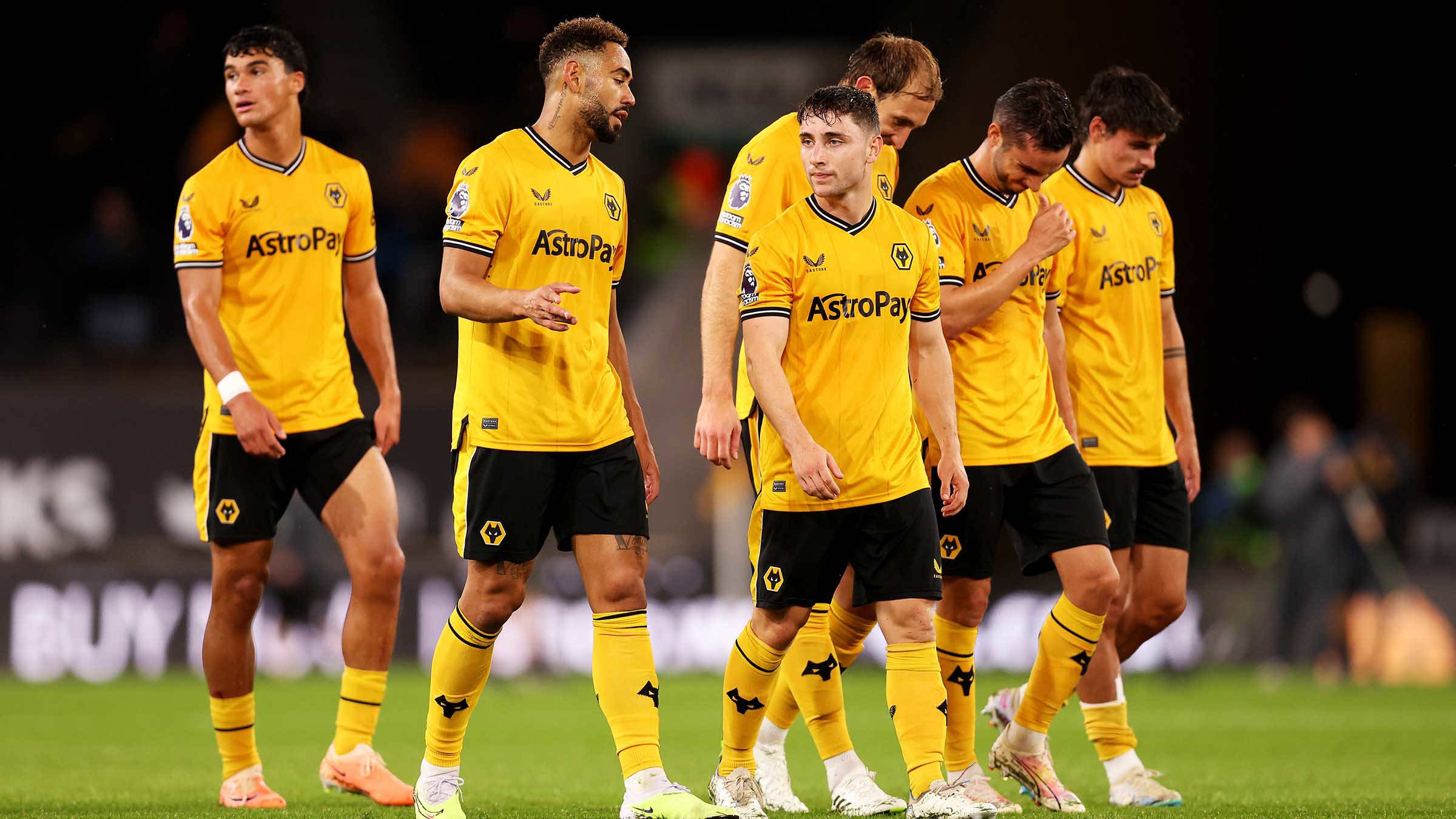 The news is certainly another positive for the Wolves Academy, who continue to produce first-team footballers, and Hobbs praised the staff in place for the work they're putting in to get youngsters at the point where they earn opportunities in the first-team.
"With Jon [Hunter-Barrett], Darren [Ryan], James Collins, Steve [Davis] and Rich [Walker], we've got an exciting group of players in every age group. Before we were lucky if we had one who had a chance, but we've now got four or five who at this stage have a chance.
"What happens after that will be down to the work they put in, but they're working hard, the coaches work hard with them, and we're producing good young men, with by and large a good attitude and the ones who deserve the opportunity will deserve it because they've worked harder than everyone else to earn it."