4th July 2022
Wolves defender Emma Cross is the next women's first-team star to give wolves.co.uk a glimpse into her football and personal life in On and Off the Pitch.
Position: Centre-back
Appearances: 192
Goals: 3
Joined Wolves: 2004
Profession: Mortgage administrator
ON THE PITCH
Journey to Wolves
I've always played for Wolves. I joined when I was nine years old and played for the under-10s straight away.
Joining the club
Having joined at under-10 level, I then worked my way up the ranks to now play for the first team. I began when we were a Centre of Excellence up until the under-16s and then we went into the new RTC (regional talent club) and since then, it's developed quite a lot.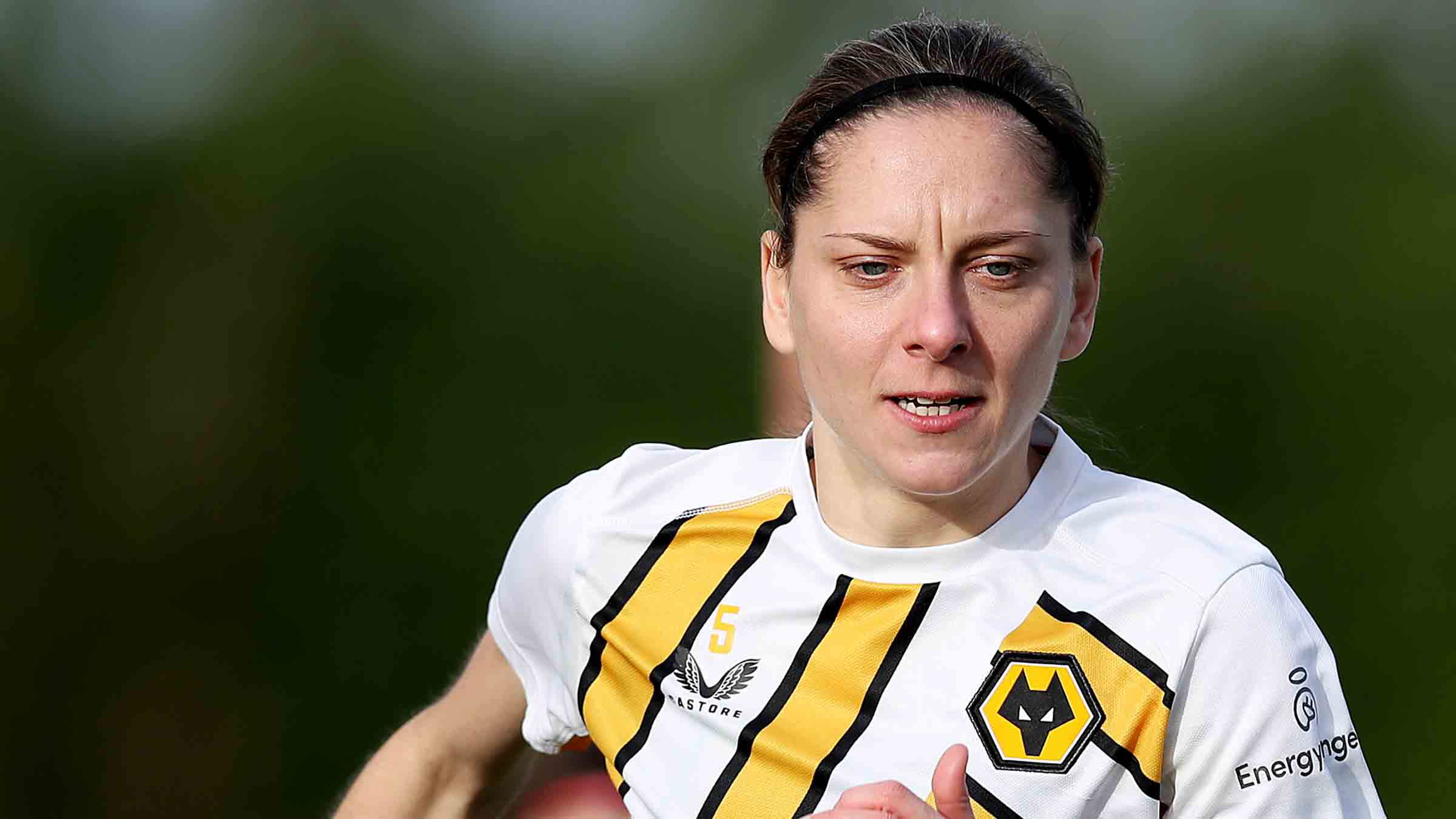 Biggest influence
I used to watch my dad play football with my brother, so me and my twin sister Jade, who also plays for Wolves, used to go down and watch them play and we got into it that way. We watched them every Saturday, so our weekends were full of football.
Being a Wolves player
It's been good being at Wolves for so long. It's obviously developed over the years that I've been here. We're a really great team and we're all very good at working well together.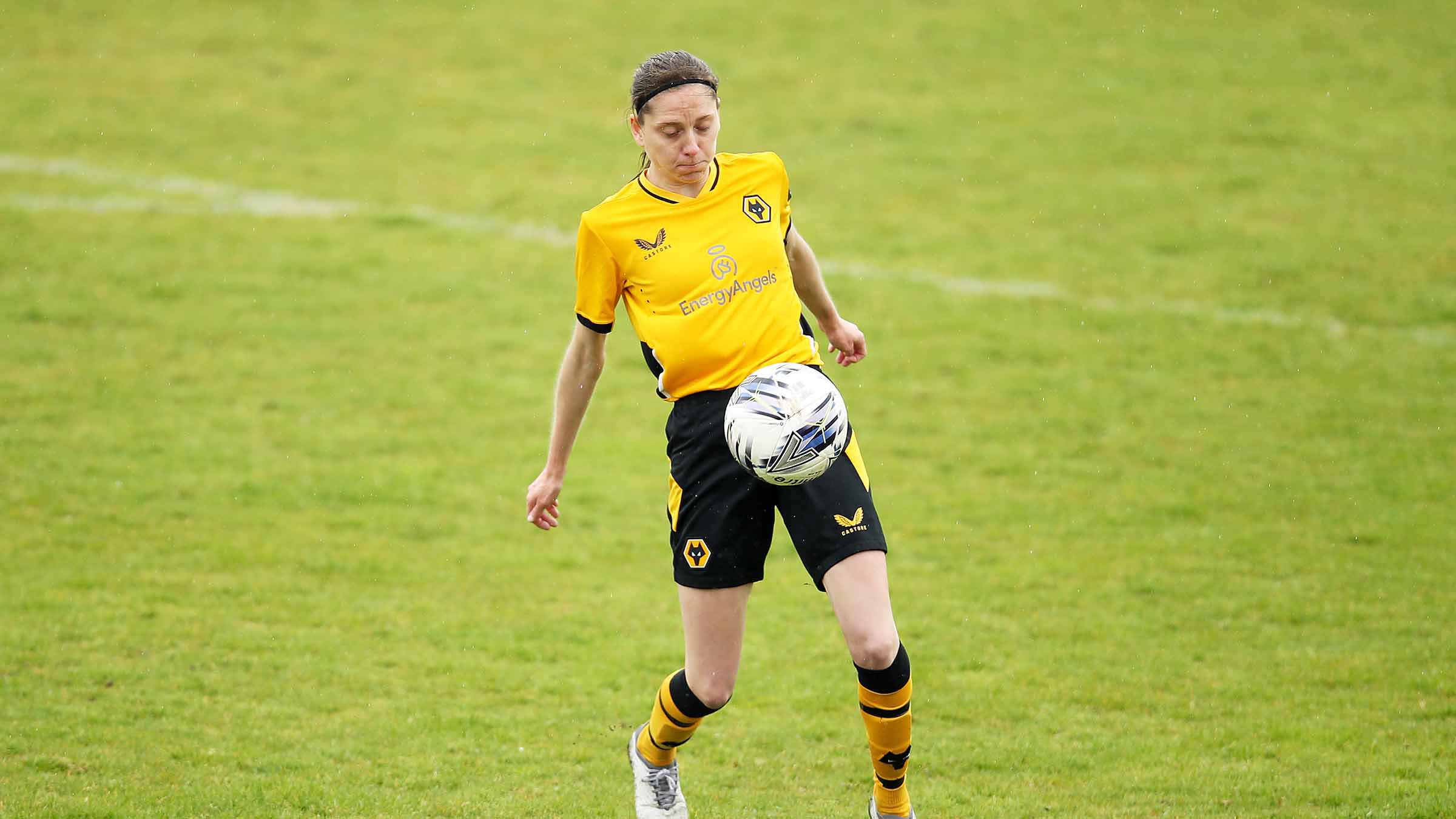 OFF THE PITCH
Making a living
I'm currently a mortgage administrator. It really just entails looking after mortgage accounts from the start to the finish and that's pretty much it. Since the beginning of lockdown, I've been working from home, so it's a massive change. But for me personally, it's a bit better as I don't have to rush home from work to get to training. It's quite good working from home, but you do miss the social side of things.
Balancing job and football
Working from home has made it a lot easier to balance. I only work Monday to Friday, nine to five, so I'm now able to finish my work, have something to eat and then get to training. If I ever have to leave early or have half a day for any games, they are pretty lenient.
Football conversations at work
Ironically, I work for the West Brom building society, so a lot of my colleagues are West Brom fans, but they do all support my football as well. There is a bit of rivalry, but they do say they support the Wolves Women!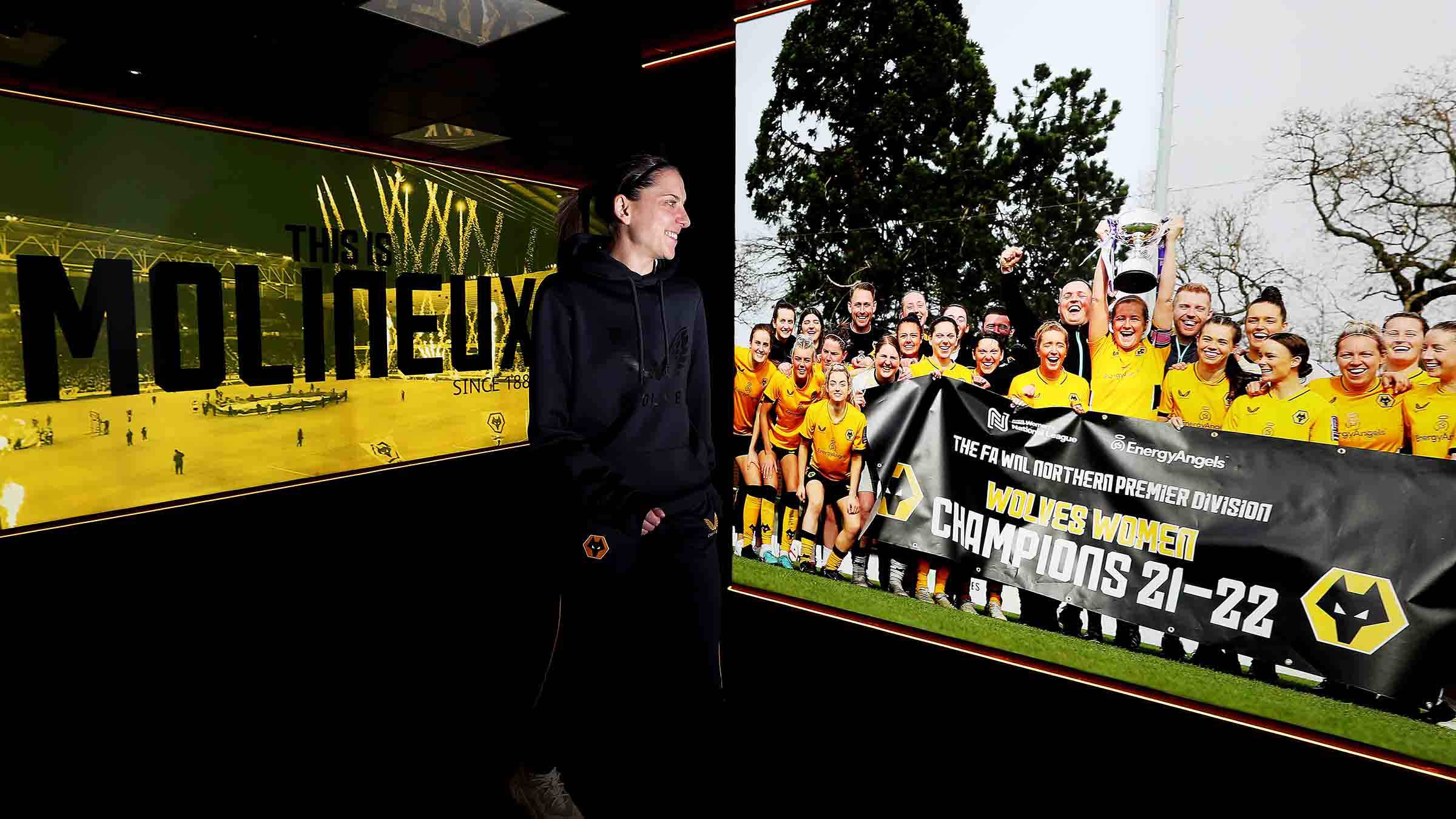 Hobbies and downtime
I don't really have any. I have a little sausage dog which I like to take on walks at the weekend and that's what I use to relax when I have the time.
What does being a female footballer mean to you?
It means quite a lot. If I can achieve my goals in something that I love, then that's great. Women's football is growing really quickly and with the Euros coming up in the summer, it'll be great to give it more of a boost again in this country.
#WolvesWomen