20th June 2022
Wolves wing-back Beth Merrick is the next women's first-team star to give wolves.co.uk a glimpse into her football and personal life in On and Off the Pitch.
Position: Wing-back
Appearances: 33
Goals: 10
Joined Wolves: 2021 (previously 2002-2007)
Profession: PE teacher
ON THE PITCH
Journey to Wolves
When I was younger, I went to soccer schools at Wolves through my school. I was told to go and trial for the actual team and then joined Wolves Centre of Excellence. I left and joined Aston Villa where I stayed for 13 years. I then went to Sheffield United, but I was unable to balance it with my job, as it was getting quite serious, so I joined Coventry United for four years before ending back up at Wolves.
Joining the club
Coventry were turning full-time and offered me a contract which I turned down because I love my job. I discussed what options I had and after talking to my family and everyone around me we found that Wolves was the best option. I spoke to Macca and said how serious I take my job and he was really good at making sure that I would be able to manage both.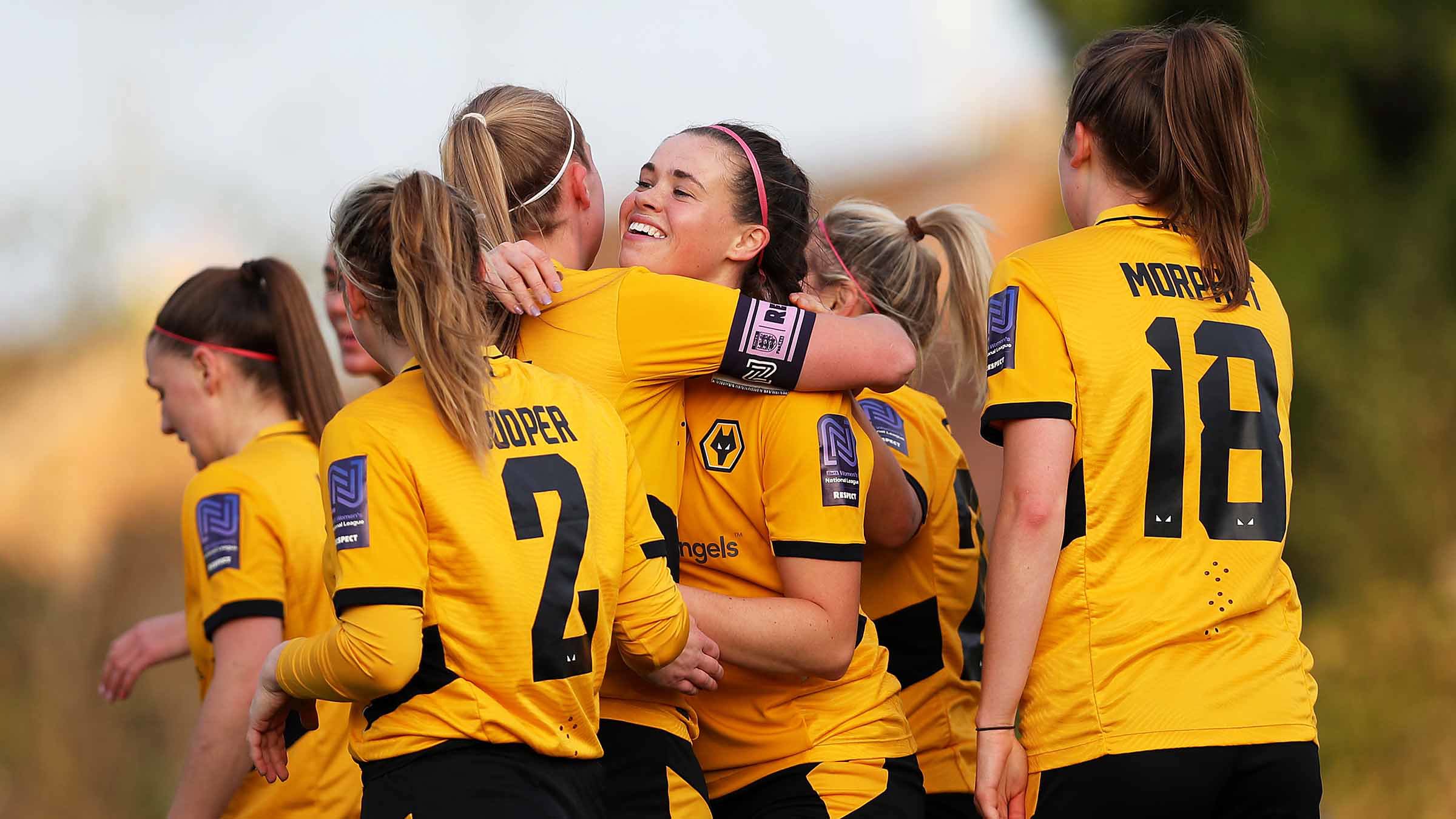 Biggest influence
My dad. When I was younger, he'd be encouraging me to be kicking a football round but then wherever I needed to go whether that was driving to London, every training night, abroad, he'd be taking me there. He never really had any sort of respite, his sole purpose always seemed to surround my football really.
Being a Wolves player
I'm excited about where the club's going. I think when you've been a Wolves fan for so long, you endured some massive ups and downs and I think the club, especially in the last three or four years, has been on a huge upward spiral and the fact that Wolves Women have been going that way as well, alongside the men's team, is a big thing. It's an exciting time with the club moving forward.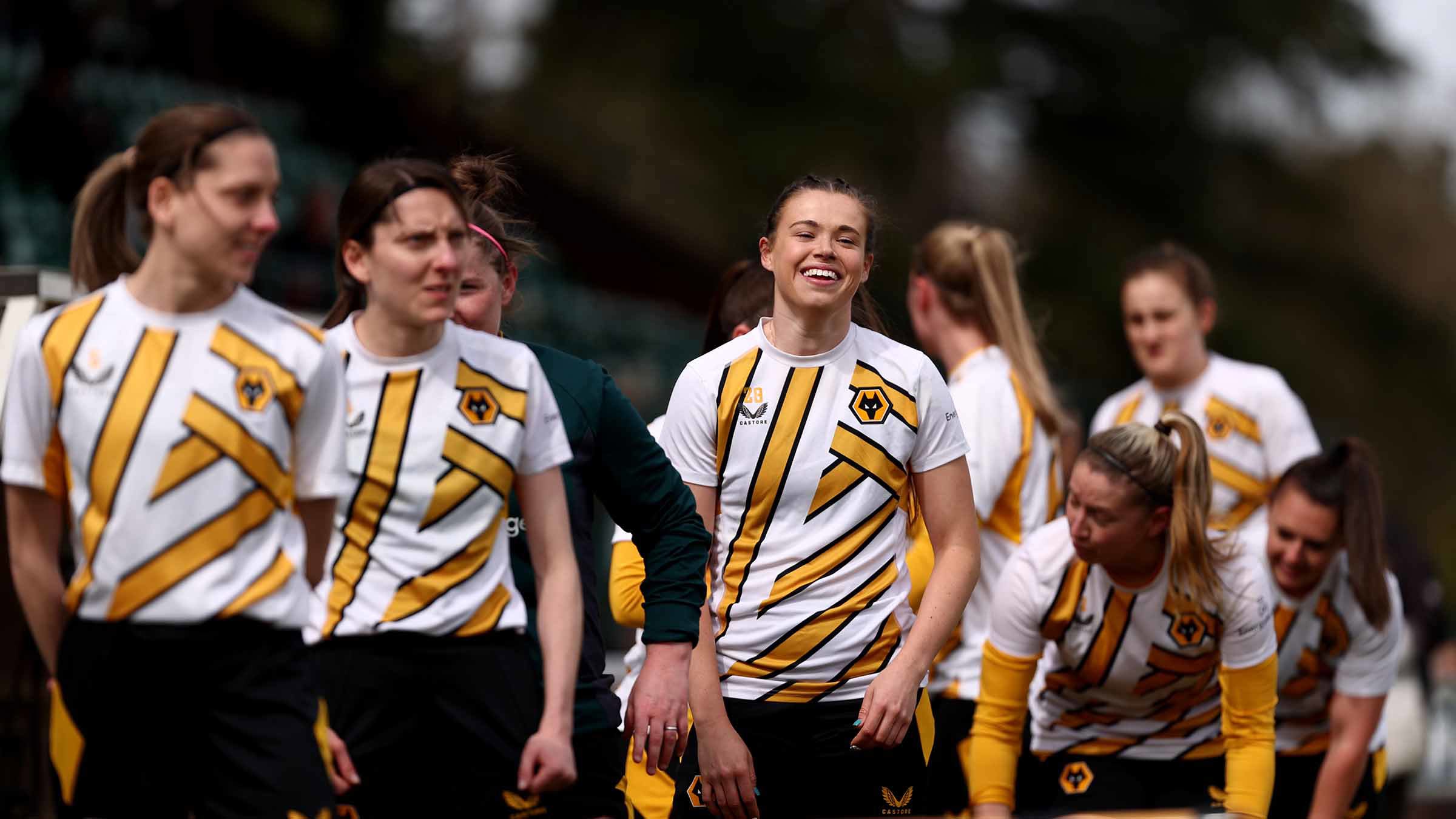 OFF THE PITCH
Making a living
I teach at a school in Lichfield. I teach ages 11 right the way through to 18 and just really love my job and it's something I never want to give up. The school are also really, really supportive of everything I do football-wise as well. It's sort of a mirror image really, as football are really good with my job but my job is actually very good with the football.
Balancing job and football
There are times, especially in the winter, where you leave the house when it's dark and get back when it's dark, sometimes it's really testing, especially during the Christmas period. But I think it's the type of thing that I've been able to manage over the years. There are times when it is ridiculous but it's just one of those things you get used to.
Football conversations at work
I'm in a department that's really sporty so the department seem to look out for everything I do and are really supportive of everything I do football-wise. They follow games I play at the weekend and they'll always know the results, so they'll know what mood I'll be in on a Monday morning. It's the same with the kids; they always seem to know and enquire about some of the things I do and put a lot of banter on stuff. Whether I lose or whether I win, I seem to get some banter from the kids during the week as well.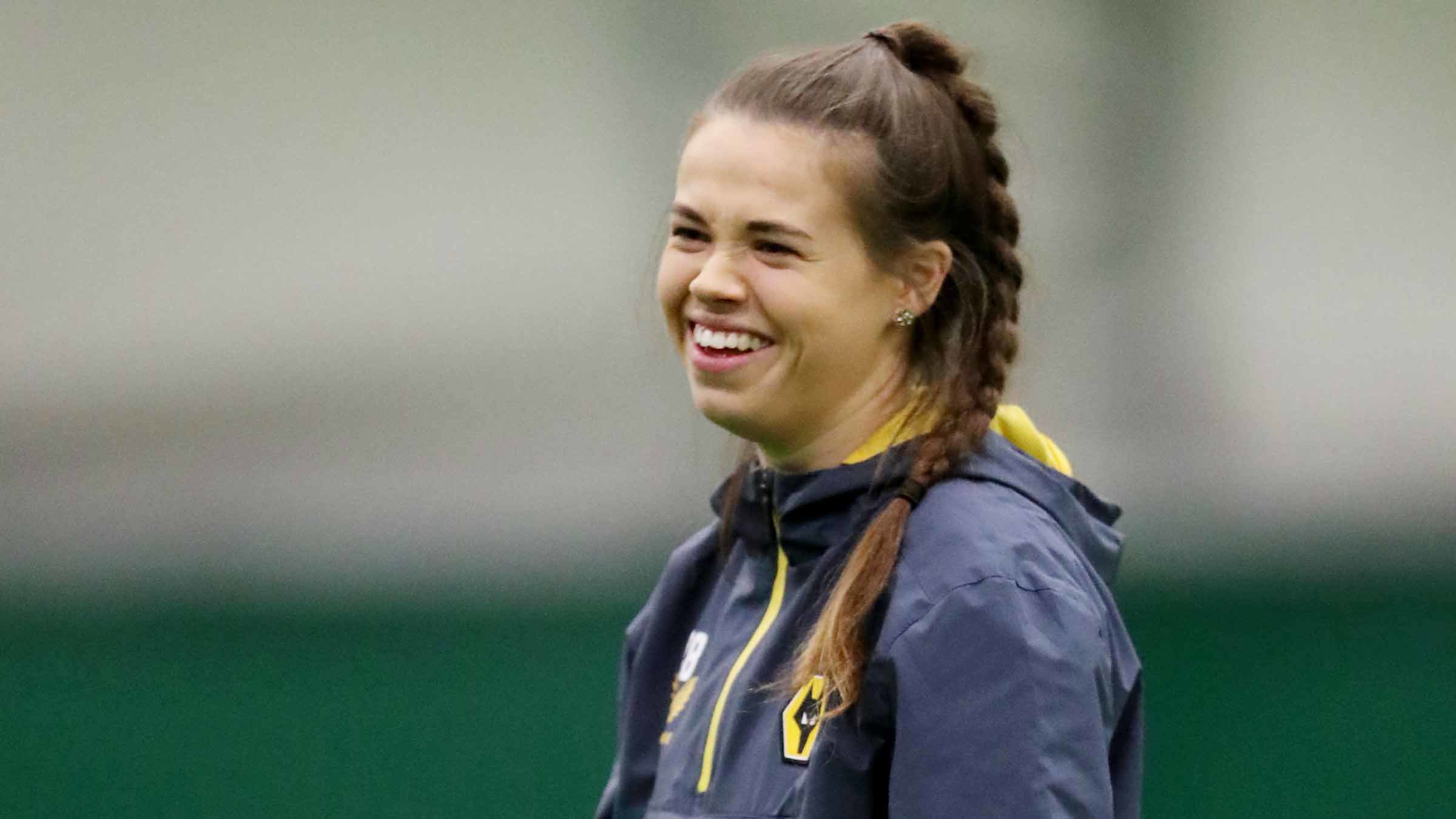 Hobbies and downtime
My life seems to revolve around sport, to be honest. If I'm not playing football, I like to play hockey and go to the gym with my other half. I tend to watch his sports as well as mine, so we have a sort of supportive unit where I watch his cricket on a Saturday and combine it with mine. It seems like I've got no other life without sport, but I do a little bit!
What does being a female footballer mean to you?
It means doing something that not everyone believes they are able to do. I think inspiring young girls to be able to do something that's now available for them to do as a job and as a career is a big deal. When I was younger and playing football, it was looked at as something to do as a hobby but never to aspire to do as a career. For me, it's about actually realising that you are a role model. Sometimes you don't actually realise that you are until you put a tweet out and see responses to your tweet that will come back from young girls, so I think it's realising you are a role model as well as being a teacher.
#WolvesWomen