27th May 2022
With the 2021/22 Premier League season in the history books, legendary striker Steve Bull has looked back at another top-flight campaign for Wolves, while handing out his own end of season awards.
Wolves' record goalscorer who found the back of the net 306 times in gold and black has given his honest assessment of the club's fourth consecutive season in the Premier League as he reflects on the standout performers and the most memorable moments from 2021/22.
Bully's Season Review
"I feel we're in a great position at the moment as a club. We're an established Premier League club now, and we've not been this for a very long time. I know as fans we are greedy and we always want more than what we've got, but we are the top team in the West Midlands and we are hopefully going to be up here for a while to come.
"I know all our fans want European football, and after having a taste of it, we all want more and more every year, but we're a stable club and we should be happy with where we are. I'd love us to finish seventh, and that would top the season right off for myself and for all the fans.
"But we need to look where we are, we've not been a club regularly fighting for European places for a very long time, so we need to grasp it while we're here and hopefully we can strengthen the side in the summer and go even better next season."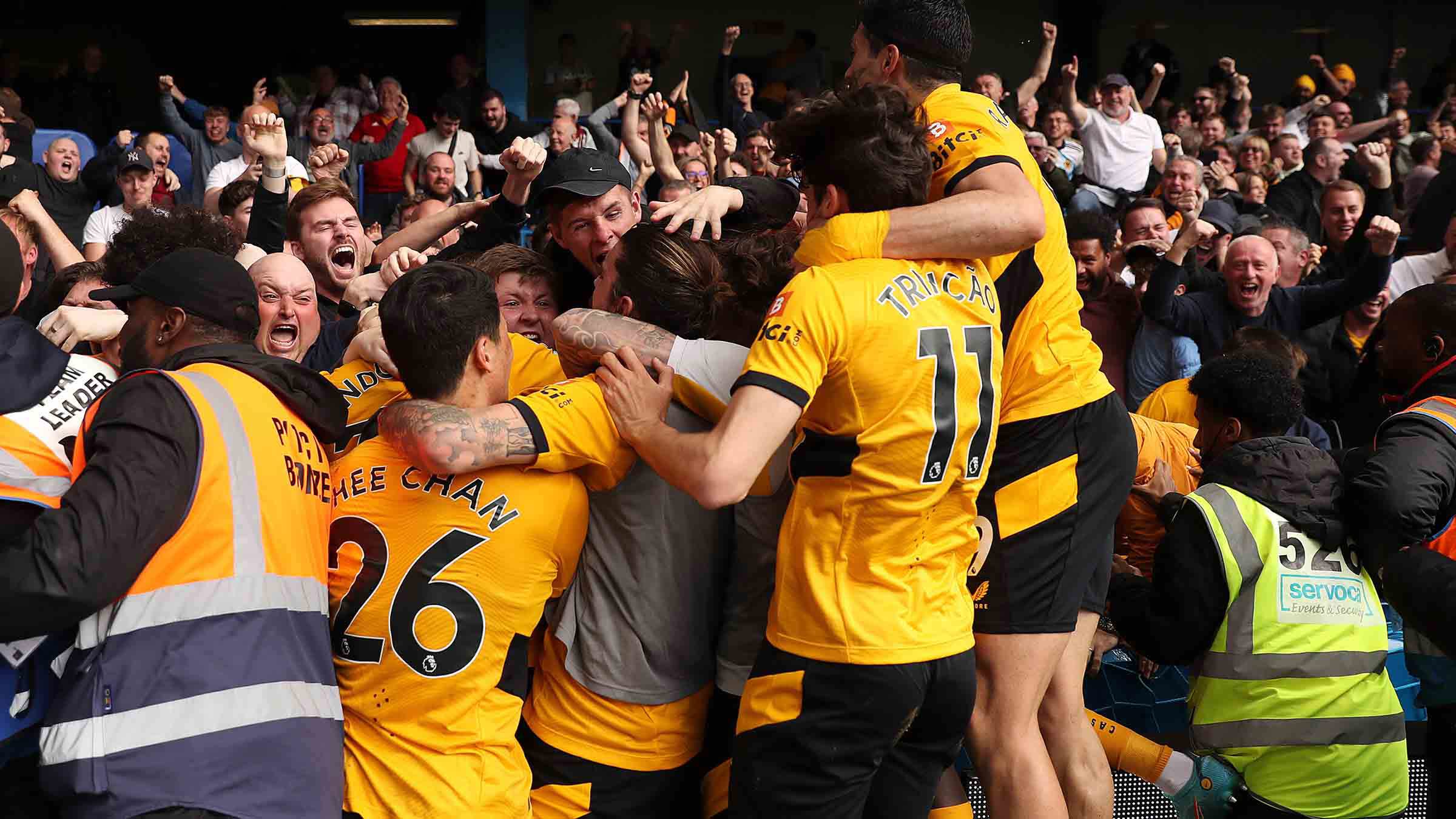 Player of the Season
"My answer to this one has kept changing over the season and it will be very difficult to pick just one player. At the start I'd have given it to Kilman because I thought he started off the year fantastically, then Jose Sa had a great couple of months and was being a big part of us winning games at the end of 2021 and in January.
"We've also got the players who have been consistently good throughout the whole season, such as Neves, Moutinho and Coady. As Moutinho might not be here next year as his contract is up in the summer, I'll give it to him, because he's been a brilliant player for Wolves in the past four seasons."
Most Improved Player
"The player who I think has been most improved this season is Ait-Nouri. He's come on leaps and bounds from what he showed last season and he's been absolutely brilliant in that left wing-back position. He knows where to put the ball, he knows what to do, and he appears to be learning really well from what Bruno wants him to do.
"Although he hasn't played every game this season, he's come on massively and gives us a great option down that side with both him and Jonny, and if he continues to develop, he will be an outstanding left wing-back."
Young Player of the Season
"We've brought in some very good youngsters into the team this season, whether they came through the Academy like Cundle, or were brought in such as Chiquinho.
"Although Chiquinho had a superb 20 minutes after coming off the bench at Chelsea, I've not seen enough of any of them yet to say if they're going to be brilliant players for us in the future, but I think they've both got real potential and can go on to have successful careers, hopefully that will be for Wolves."
Moment of the Season
"There have been quite a few great, and some not so great, moments this season, but I love seeing the players showing fighting spirit, and that was in buckets at Aston Villa away and Chelsea away.
"Both times we found ourselves having to come back from two goals down to get a result, and the emotion of doing it so late in a game with goals in added time and the players celebrating with the fans in the crowd – there's no better feeling in football."