4th March 2021
Tuesday evening's defeat to Manchester City, Conor Coady's first Premier League goal and an improved second-half display were just some of the topics discussed on the latest episode of Matchday Live Extra.
Joining Mikey Burrows was co-commentator and former-Wolves full-back Andy Thompson, as well as regular pundits in the form of ex-old gold players Sam Ricketts and Chris Iwelumo, who analysed the Premier League loss at the Etihad.
Also joining the panel ahead of kick-off were special guests including former Manchester City captain Richard Dunne and ex-City striker and Wolves Academy coach Darius Vassell, as the team discussed City's 20-game record winning run as well as how Wolves could attempt to stop their opposition.
On Man City's incredible winning run
Dunne said: "They've been fantastic the last few months. It's probably the best they've ever been as a complete team. When they won the Premier League a few years ago, they had some outstanding individual who could win games on their own, but now it's more of a team effort.
"They've found a style of play which nobody seems to be able to keep up with and most games they just seem to dominate the ball, create chances and score goals.
"Defensively they've also been solid, so in terms of Wolves trying to attack them, it's going to be a difficult. West Ham managed it last week by playing with an inverted full-back who came inside to allow them to play down the right wing and got a goal out of it. But it's so hard and it's all about taking your chances when they come."
On trying to stop the City juggernaut
Ricketts said: "Wolves have actually got a good record at the Etihad, doing it the 'Wolves Way'. Going back to that year in the Championship in the League Cup, we lost in on penalties and we probably should have won the game.
"Then, in the Premier League, they've had some good success, but the game plan will be very much the same as that; defend deep, protect the space in front of the back five and break with pace. As much pace as you can."
Iwelumo added: "We don't want to be winning the ball back and then hoofing it up and giving away possession again, so Neves will be important as he's the outlet. One of the games that he blew me away in was Chelsea at Molineux, when I thought he was so important, and I think he will be the same tonight."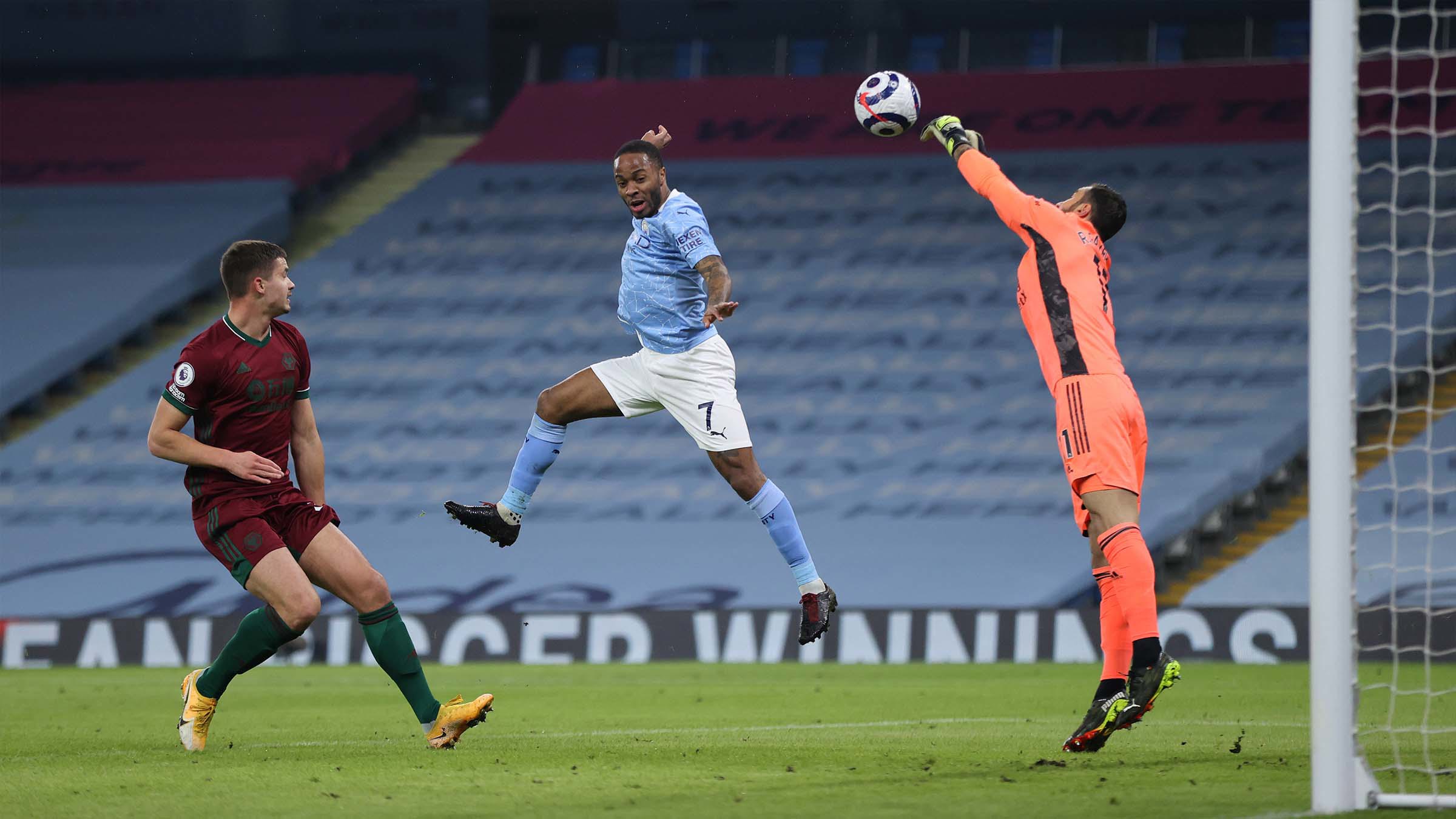 On a difficult first-half
Iwelumo said: "It's been hard. The quality of Man City has been excellent and as Thommo said, we have to be better when we get the ball. There's been moments when we had a little bit more possession, but it just fell apart and broke down in the attacking third.
"If it's just a simple cross coming in, there were bodies in the box going to attack it. But you could see the frustration in the face of Adama Traore and more so Neto, because they've just not been seeing enough of the ball, but this is part of the game. You knew coming into it that you're not going to be getting chance after chance, so when it comes, it has to stick."
Ricketts added: "We need to release Neto and Traore a bit more, play them a fraction wider, so when we get possession, we can play the ball into them earlier than we are doing. I'm caught between moaning about Wolves, but at the same time know that Man City are that good at controlling the game."
There was a spell in that second-half, when the tempo increased, we started to take the game to City and we creating the chances, winning the ball back and breaking forward. You were thinking that we could do this again
On Coady's first Premier League goal
Thompson said: "What a quality ball in by Moutinho. We walk about people being committed and putting your head where it hurst and Coady did that. He ducked down, got his head to it and put it beyond Ederson.
"They were edging their way back into the game and again, it's been able putting the delivery into the box, put it on the mark and then the bravery from Conor Coady to put his head down onto it."
Iwelumo added: "It was a fantastic goal. A very brave header and at 1-1, it looked like we can do this, but then a moment of quality can just change the game and turn it on its head. I'm surprised that at 2-1, Conor wasn't allowed to go back up again for the corner!"
🗣 "To score is great, but it doesn't mean anything when you lose."

The captain's first Wolves goal in 1,046 days.

📸⚽️ pic.twitter.com/DYNJPZmbLS

— Wolves (@Wolves) March 3, 2021
On a result unreflective of the game
Iwelumo said: "At 1-1 it looked like we were going to have some opportunities to go on and get a result. But it was all about small margins.
"Man City were always going to take control of the game again and have wave and wave of attack, but I'm a little bit disappointed because a 4-1 result doesn't really tell what the match was about. That one's hurt me. The three late goals is always a hard one to take when you've been defending well."
Thompson added: "There's no doubt about the talent that we have in the squad. We've got the quality and it was always going to be tough, but they've got to have belief. They've got the ability, they've just got to believe and play with a high intensity, because when we do that, we're a different team. We look more of an attacking force and more of a problem to teams. We know we can do it, we just have to try and do it for the whole 90 minutes."
On an improved second-half
Ricketts said: "There was a spell in that second-half, when all of a sudden, the tempo increased, we started to take the game to City and we creating the chances, winning the ball back and breaking forward. You were thinking that we could do this again. It was all down being clinical. If you're clinical and hit the target and Wolves go ahead, it would've been a different game.
"It means all of a sudden, City have to come out even more, Wolves have something to hold onto and mentally it's easier to hold on when your winning than when you're a goal behind and trying to get back in the game."
Iwelumo added: "The second-half was a much better account of ourselves. Fabio Silva coming on gave us a bit of an outlet which was better. Neto and Traore were much better because they played with an idea, with a plan and were direct. The quality shone through, although we still want more."
To rewatch the latest Matchday Live Extra show from Tuesday, click here.
#MCIWOL