15th November 2020
Wolves Museum hosts hundreds of artefacts detailing the fascinating past of the club.
Historian Pat Quirke has taken an in depth look at some of the most stand-out items which can be found in amongst the cabinets of the captivating home of Wolves' long and proud history.
A step inside the Wolves Museum can discover plenty of artefacts related to the club's long history in the oldest national football competition in the world, and one of those items is a matchday programme from the 1908 FA Cup Final against Newcastle United.
Wolves beat Newcastle 3-1 in front of a crowd of just under 75,000 at Crystal Palace Park in London. It was Wolves' second of four FA Cup wins in the club's history, coming 15 years after the old gold beat Everton in their first ever final appearance.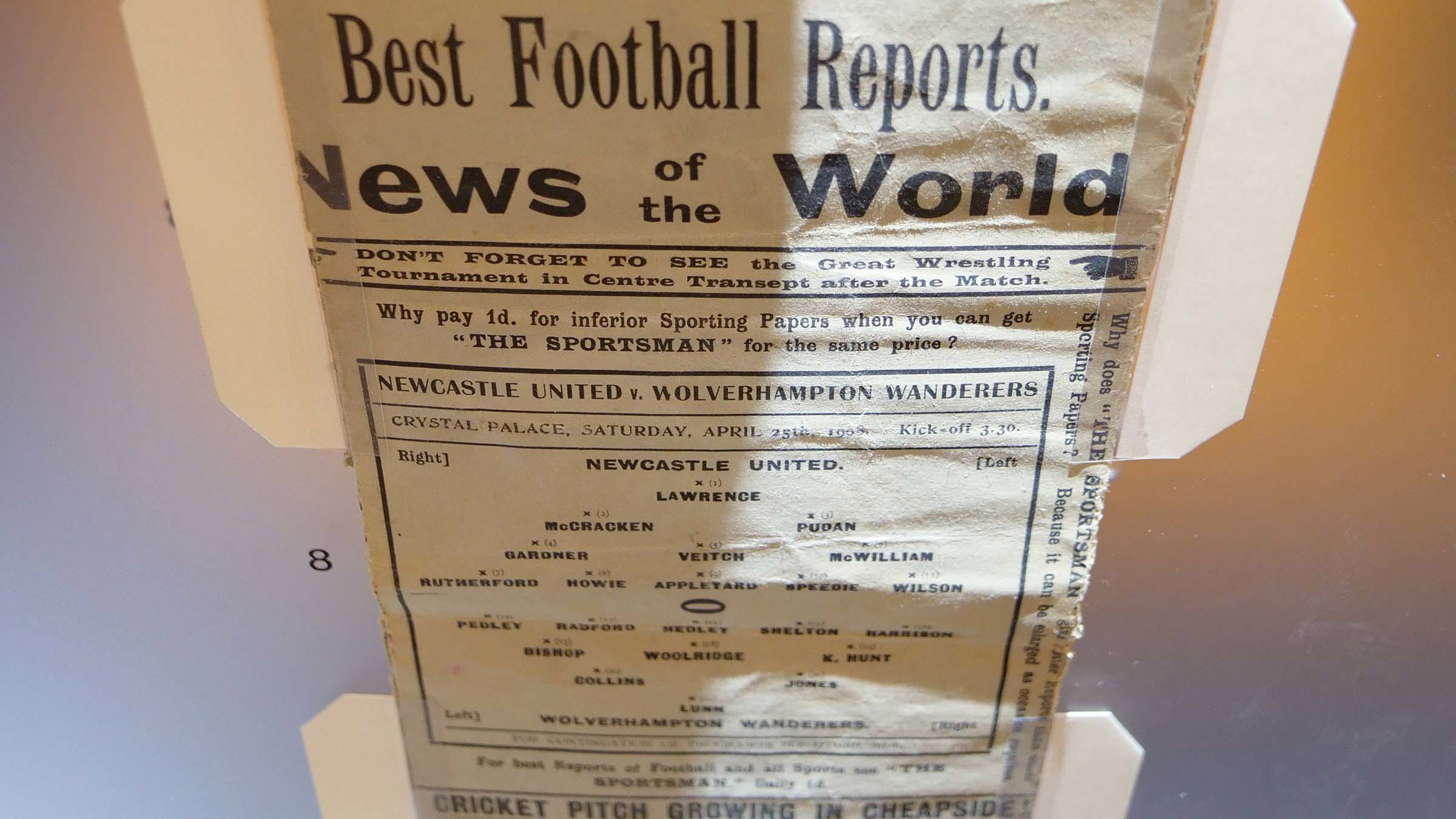 Pat explained: "This is one of only two 'programmes' we know of from the 1908 FA Cup Final. It shows the team of the time, including Hedley, Hunt and Harrison, who scored for Wolves, and Newcastle's scorer Howie.
"It was quite a unique game in that every player on the pitch whose name began with a 'H' scored.
"The match was important because Wolves were halfway down the Second Division at the time, and Newcastle were the previous year's league champions.
"Newcastle were confident they were going to heavily beat Wolves, but we came out on top 3-1."

Inside The Museum