10th September 2020
The thrill of taking victory in a Black Country derby made Wolves' 3-1 victory over West Bromwich Albion stand out as one of the most memorable games in Joleon Lescott's gold and black career.
The central defender is the latest guest on Wolves' Old Gold Club My Golden Game podcast, with Lescott joining Mikey Burrows to discuss his first ever experience of playing in a derby as Wolves took down Albion at Molineux.
Although George Ndah took the headlines on that day in March 2001 thanks to his two first-half goals, Lescott remembers his performance as one of the best he put in throughout his six-year as a Wolves first-teamer, as he controlled the attacking threat of Jason Roberts and Lee Hughes.
On a memorable win over the Baggies
"As players, you tend to know when you do or don't play well. George had scored two, got man of the match, but I played with Ludo [Pollet], who also scored.
"George didn't play as many games as we all would have liked him to, because on his day, he was unbelievable.
"He scored two that day, and there was just so may elements, and I can't put my finger on why it was such a memorable game for me, but I remember everything.
"Butts [Paul Butler] used to analyse my game. He sat me down and was explaining to me why that was one of the best games he'd seen me play in.
"I felt I'd done well, but when somebody else points it out to you, you kind of appreciate it a bit more. That's why this game has always stuck out in my head.
"I knew I'd played well, but because George scored two, he got the headlines, and I was not one to ever play for the headlines, so I was just happy to have played well."
On lack of nerves
"I probably wasn't as nervous as I should've been, and this was because of TC [Terry Connor]. One of the first games I ever travelled to was West Brom away.
"I was young and wasn't even on the bench, but TC made me warm-up and do all the bits, so when I experienced the atmosphere at Molineux, it wasn't totally new. Having then being at home, with the drowning noise, it made me think, 'Yeah, I'm ready for this.'
"Obviously, growing up in the youth team, you know what that game means, so I was aware of it, but I never really got drawn into that side of it; to me, it was just a game.
"Jason Roberts played for them and I used to clean his boots, so that's what made it a big game for me. We loved the physical side of it, so whenever I played against someone who loved that, I knew I was going to be in for a good game, because that was my strength."
On a derby day atmosphere
"You can feel something different in the air. 100 per cent. I've been asked thousands of times what is the biggest derby you've played in, and I would never be disrespectful to any sets of fans I've played for because no-one can tell me that Wolves-West Brom isn't as important as Man City-Man United or vice versa.
"That game, to that set of fans means the most. There's bigger games I've played in, in regards to what's at stake, but in terms of the actual derby, they are all ridiculously electric."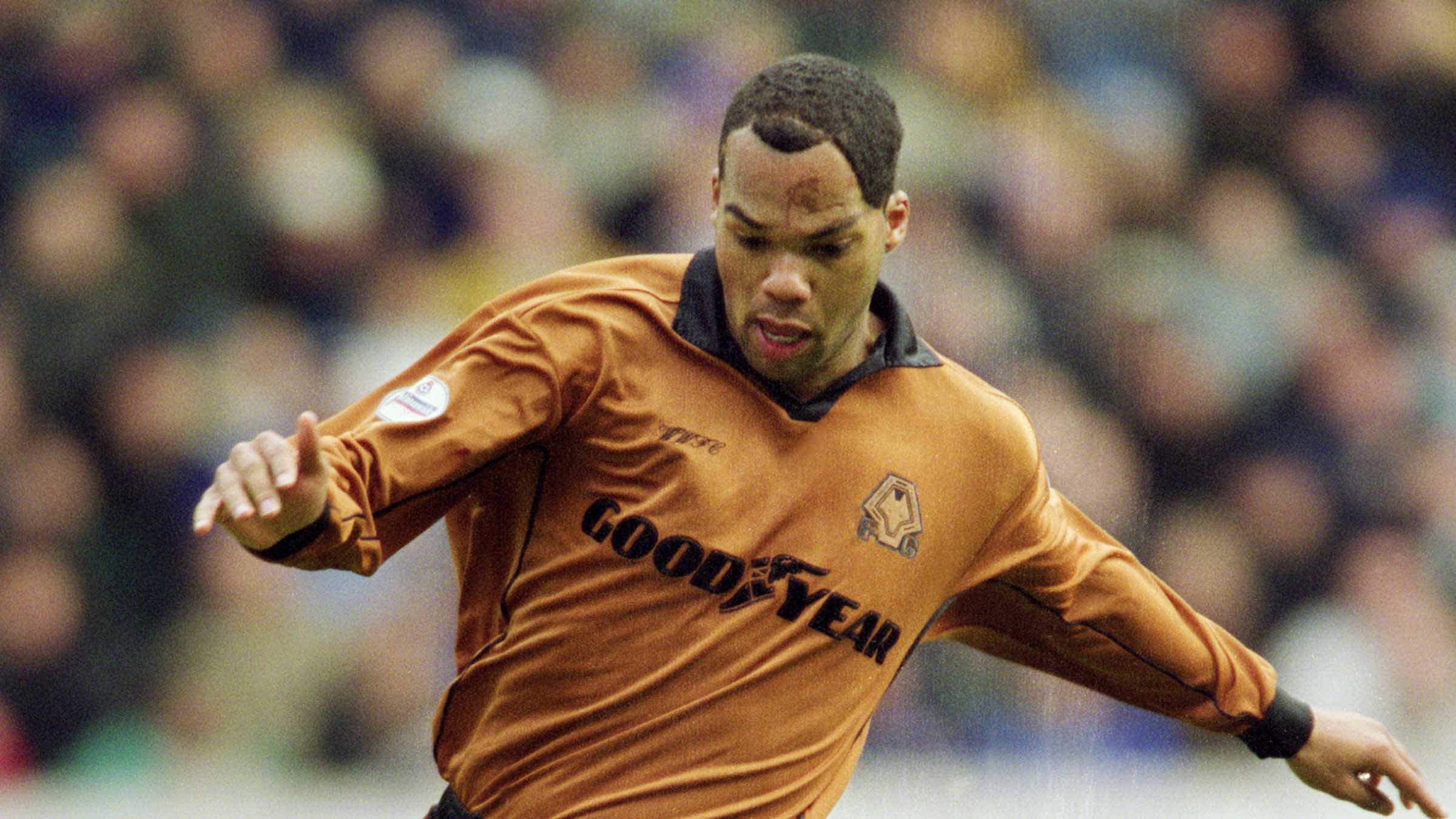 On trying to control Hughes and Roberts
"The mindset I had that game was, 'It's Lee Hughes, it's Jason Roberts, these are the best pairing in the Championship and I need to be on it.'
"We weren't told to be aggressive, it was just explained to us about who we were going to face, for you to determine how you were going to play against that person.
"I was aware early on how to approach each striker. Knowing that Jason wants a fight, if you give it to him at the wrong time for yourself, you will lose."
On being 3-0 up in a derby
"It's one of the best feelings you can have as a player. I would go to say that was louder, maybe because it was more compact, but I would say it was louder than the Sheffield United play-off final
"You couldn't hear the shouts, it was just constant noise. There were no nerves from the fans, which sometimes happens, it was just constant roaring."

#OldGoldClub