17th August 2020
One of Wolves Academy's proudest products, Joleon Lescott rose through the system with Wolves and helped the club achieve the ultimate dream of Premier League football in 2003. Now, he reflects on where it all began.
JOINING FIRST-TEAM
I wasn't arrogant in any way, but it didn't surprise me that I got moved up. I loved football so much, so I thought, if I do what I'm told, I'm going to progress. I was always tall and quite strong. I treated the first session like the most important of my life, because I was 16, training with the first-team. Kevin Muscat got the ball, so I went over to him and knocked him over, so the first-team lads started laughing. Then, funnily enough, it happened again, to the same player – probably the worst player. He tried to have a little go and threatened to break my legs, but after that we became close friends because he knew I wasn't trying to embarrass him, I was just giving everything I had.
DEBUT
It was against Liverpool in a pre-season friendly when I was 16. It was before electronic scoreboards, so they were holding up cards. We played against Michael Owen and Robbie Fowler, and Steve Gerrard was there. Lee Naylor said to me: 'This guy's unreal' because he'd been with him for England. To think, I was making my debut, breaking in at a similar time to Steven Gerrard, who I went on to play with and against.
FIRST GOAL
I was talking to John Hartson about this recently because we were marking each other. He scored to put Wimbledon 1-0 up and I wasn't having a bad day, but I knew he was my man, I know the consequences of that. So, to score a looping header, back across goal, was an amazing goal – you can't explain it. Hartson was marking me and I lost him, so it was a special moment. I ran over the fans and turned around to show them my shirt, between our fans and the Wimbledon fans. We were wearing sky blue on the day. After the game I was talking off and our coach John Ward, who was a good guy, said: "You don't need to show them your name, son. They already know that." I was a bit embarrassed, so I never did it again.  
BIGGEST DISAPPOINTMENT
Promotion in 2003 was the first thing I achieved in my career. The year before when we were top for a lot of the season and Muzzy (Kevin Muscat) went to Rangers. Then, we ended up in the play-offs, playing Norwich and it didn't feel right. It felt like we failed basically, so we hoped we'd get promoted, but got knocked out.
BEST GAME
The next year we were in and around the play-offs, and snuck in the last couple of games, but there was a belief that we were getting promoted. I remember organising hotels for the Millennium before we played Reading. Then, 'Nayls' (Lee Naylor) scored at home, and we beat them away. We celebrated after the game. I missed the last couple of games of the season because I was injured, so I had an operation the day after the parade. Looking back now, I shouldn't have played, because it kept me out for a year, I was just desperate to play, but it wasn't explained to me how serious it was.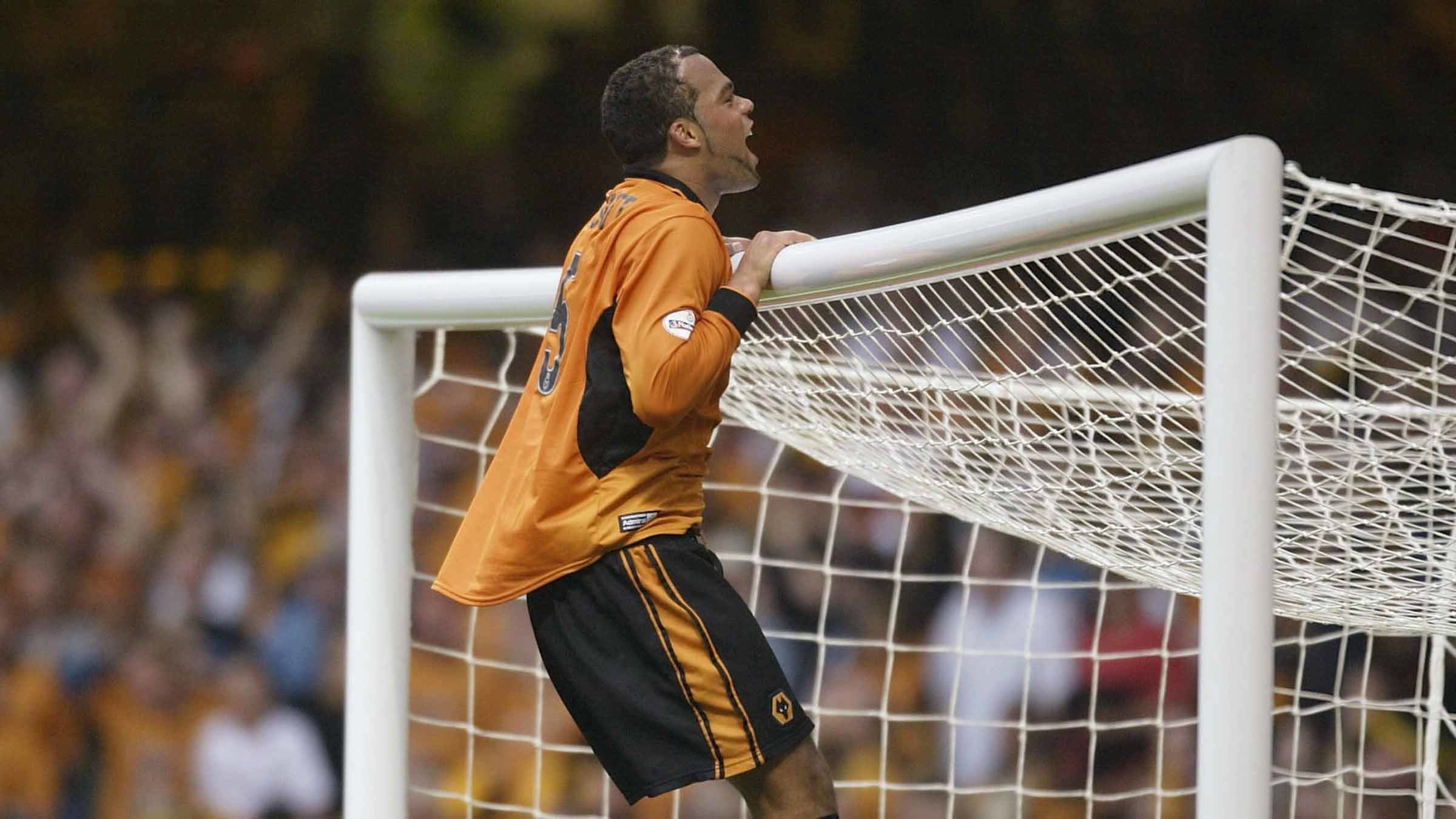 BEST PLAYER
There was a few. Kenny Miller was good – the most consistent. Obviously, we had Paul Ince, but he was older by that point. There were games when he performed better than Kenny, but at a consistent level, I'd have to say Kenny. We had Seol Ki-hyeon too and he used to take in swinging corners from both sides, with different feet and was our best performer for a good spell, then he got a move to Reading.
ROOM MATE
'Nayls' and we're still friends now. He was a bit older than me, but we played together on the left side of the team and were young guys with similar interests, so we roomed together. We even roomed together on my stag do.
ROLE IN CURRENT TEAM
I would be on the left side of the back three. I used to like to be exposed defensively. Everyone loves the ball, but I like the fact that I could be one versus one – me versus you. I loved that. I never thought I could play at left-back, but the one positive was that there were a lot more one versus one.
VERSUS THE CURRENT TEAM
It's hard because we weren't asked to play the way the current team plays. There's no reason why we couldn't, but we didn't because we weren't told to. Playing out from the back wasn't a thing. If it was, Matt Murray would have played a lot in the Premier League. He preferred playing it short, but people didn't do it then, you weren't allowed to get it off the goalkeeper.