23rd July 2020
There's nothing like a Black Country derby victory over West Bromwich Albion to set you on the right track for a successful career in old gold.
For Neil Emblen, that's exactly what happened on 28th August 1994 when Wolves defeated the Baggies at an electric Molineux, with the former defender excellent throughout, and he never looked back, making more than 200 appearances across two spells with the club.
In the latest episode of Wolves' My Golden Game podcast series, Emblen discusses banishing the memory of a nightmare debut with a fine win over the old rivals, and how his bond with Wolves was formed that day.
On the West Brom victory
"I think it was the 134th Black Country derby – a 2-0 win against West Brom at Molineux. It probably should have been five or six to be honest, we totally dominated the game.
"For me personally, after my horrendous debut – I still can't believe we won 1-0 – it was the first time I really showed the supporters what I was about and it got my Wolves career going from that point. It was a big game for me, an emotional game, a full house at Molineux, and from start to finish we totally dominated."
On the atmosphere that day
"Our crowd that day put them to bed. I didn't have any sense of the away fans that day. When you look back, that's cool. I wasn't even aware they had supporters in the stadium because our fans just drowned them out and got behind the team so well.
"We took the lead on 22 minutes and were on the front-foot since minute one, so our crowd knew that, barring a catastrophe, we were going to be on the front foot. That feeling is nice, when you're a home player and your fans nullify any away support, it definitely helped us."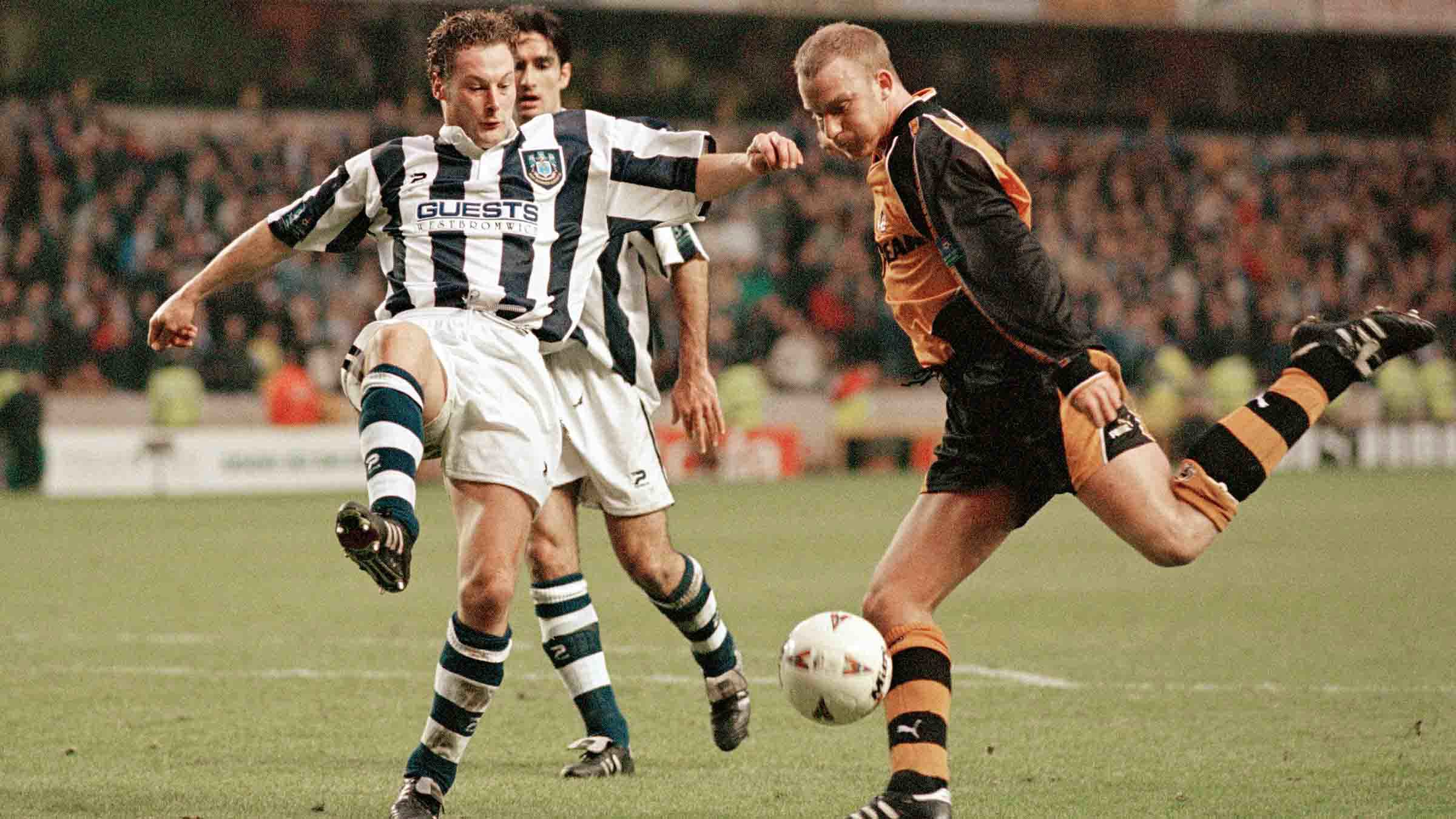 On a nightmare debut two games before
"We won 1-0 and normally everybody says you keep a winning team, but that day Mike Stowell kept us in the game and I was horrendous – I'll quite openly say it. I've had lots of banter with the Wolves fans, reminding me about my debut and first touch in a Wolves shirt - I literally tripped over the ball.
"I tried to be clever, got the ball off Stowelly, wanting to show the fans I could play a bit – I try to blame the pitch but it was in unbelievable condition, I tried to roll the ball out of my feet and knock a long ball, and just tripped over it. Thankfully they didn't capitalise and score, but it was horrendous."
On getting back in
"The West Brom game, I played 85 minutes. Looking back, I don't know who he left out to put me in for this Albion game, but that player would have been very disappointed. The manager wanted to get me back involved because he'd signed me and they'd paid a reasonable about of money, so he wanted to get me back in the mix and thankfully he did for that game.
"I must have been nervous, but I think after the first few touches and how dominant we were in the game, it settled me in. I could feel the crowd getting behind me with every moment I had in the game. It was a game changer for me."
On the start of his Wolves love
"It was the start of this bond and love I have for the football club. I'm immensely proud of what's gone on in the last few years. When I was back last, the team were top of the Championship and played Sheffield United, they totally dominated the game. I had a half-time interview and I said how glad I was for the fans for what was going on."