16th June 2020
A man who made more than 50 appearances in the Wolves midfield, Rohan Ricketts gave everything while in old gold. Now he reflects on playing under Glenn Hoddle, Paul Ince's influence and his memorable Madejski strike.
THE MOVE
I went to Wolves on loan from Tottenham and the reason was Glenn Hoddle. I could have stayed at Spurs, but they were messing me around a bit, so I went on loan to Wolves for three or four months and enjoyed it there. Glenn said he wanted me permanently, so we negotiated, came up with a good deal and I joined.
BEST GAME
It was against QPR at Molineux. We won 3-1 and Carl Cort scored a hat-trick, but I set up one or two of them and I was on fire. I had a lot of good games for Wolves, there was another one against Colchester at Molineux and they had Greg Halford playing at right-back, and I tore him to pieces.
WORST GAME
The season under Glenn, I played in central midfield, it was against Reading at home and I came off early in the second-half. But, my most disappointing time was when I was the most in-form player in the team, playing well, which was the common consensus throughout the team, but we lost four away games on the bounce and we were playing against Birmingham City. Mick McCarthy took me out of the team and put a youngster in, who was more defensive, and I was baffled. I came on in the game, we were 1-0 down at Birmingham, I put a cross in and we scored for 1-1. The following game Mick McCarthy picked me out of the whole squad, so that was the most confusing time for me.
BEST PLAYER
There was Paul Ince, but when you think of him, you think of 'crash, bang, wallop', but he was way more technically gifted than people thought he was. I've got to put a few names in there because it's difficult, Paul Ince, Darren Anderton, Mark Davies, Seol Ki-hyeon, Colin Cameron, but if I had to go and watch one of them, then it'd be Mark Davies. I know Liverpool wanted him, but he had to retire. He was top, he was quality, he could dribble by two or three guys in the middle of the park. Strong kid, he'd put his foot in and get you a goal.
FAVOURITE GOAL
I scored the goal when I was on loan that helped West Ham get to the Premier League. We were playing against Reading away, we won 2-1 and I scored the winning goal. I picked the ball up in central midfield, controlled it with my studs and burst past Steve Sidwell and James Harper. I ran up to the edge of the box, went past the defender and banged it in the bottom corner with my left peg and ran off celebrating like I'd never scored in my life. It was where the Wolves fans were, I punched the corner flag and the boys surrounded me – it was wonderful.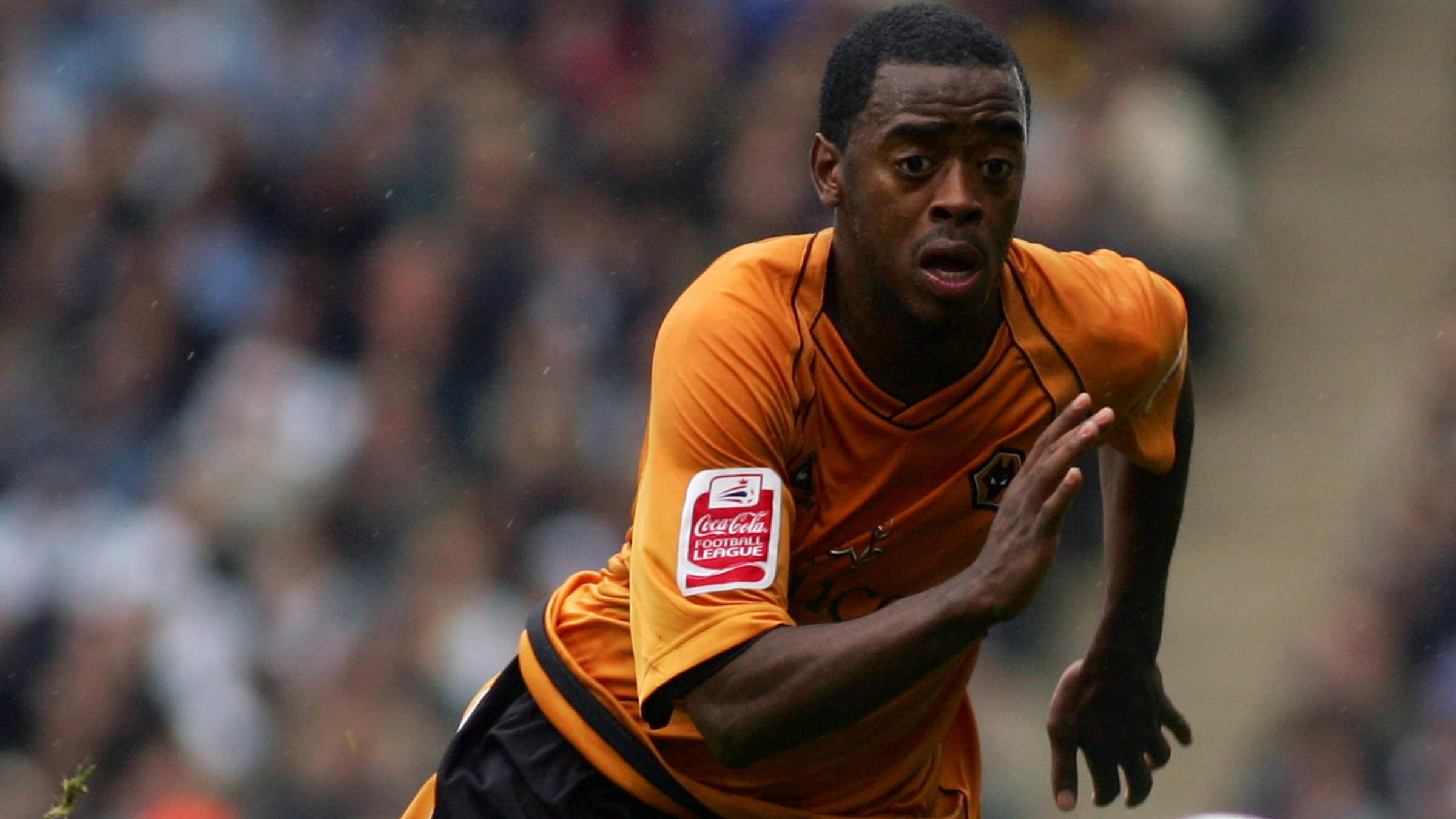 ROOM MATE
I think it was Leon Clarke – he was a good guy. I'm about to start a podcast, where I interview different players and coaches, in-depth talk. Trying to give a different insight into players and how they view situations.
TEAM SPIRIT
When I went to Wolves and it was the same as Tottenham, very good, but the banter leader was Paul Ince. I've got a couple of stories about that guy. He was a true leader on and off the pitch, but he was such a funny character. Footballers are normal guys, wanting a laugh. Sometimes it went a bit too far, but the spirits were good, depending on managers and results.
STYLE OF PLAY
At Wolves, we played good football under Glenn, but he was 10, 20 years ahead of his time. Now everyone is trying to play football, play the passing game – Glenn was doing that years ago, but people didn't really understand his man-to-man coaching.
LASTING EFFECT
I keep in touch with some people at Wolves. Wolves have been fantastic, what they did last year and this year to show it wasn't a fluke is unbelievable. They've been fearless playing against top teams – there's a true belief that they belong in the Premier League and that's credit to the manager.

Wolves Scrapbooks