15th June 2020
A question of 'what if?' is something that would cross the mind several times when looking back at Wolves from 1993 to 1997.
A period that promised so much to the gold and black half of the Black Country, would ultimately prove fruitless.
Hopes were so high at the start of the 1993/94 season.
The completion of Molineux's redevelopment brought about the highest crowds since the early 1980s, Sir Jack Hayward was putting his hand in his pocket and at the top of his spending spreadsheet was the signing of Geoff Thomas.
The nine-cap England midfielder joined from Crystal Palace for £800,000 on 15th June 1993. 27 years to the day.
You could sum up the whole of Thomas' Wolves career with the question 'what if?' With so much talent and potential, what could Wolves have become had the former Crewe Alexandra man managed to stay off the treatment table for a prolonged period.
Different players have different motives for joining clubs. Some will select their next team based solely on being one of the 'top teams' or their position in the league table, some might look towards the potential for trophies and titles.
Thomas insists his motivation is fuelled by wanting to be part of something he could be proud of.
"I first arrived when Graham Turner was manager," he recalls. "And he was one of the nicest guys in football.
"He had helped the club back to the top level, well, he nearly did, but the ground was still in a transition period from being this pre-war type of stadium to what it is today.
"But what attracted me to Wolves was the vision, the Hayward family vision, of really paying back the people of Wolverhampton and building a stadium to be proud of.
"I just wanted to be a part of that."
And although believing he could achieve his aims at Molineux, he still needed some convincing from the manager before swapping blue and red for gold and black.
"Graham was just a very honest, nice guy. I warmed to him straight away and actually drove up to Wolverhampton and we had a meal and talked about his plans over a bottle of wine. He talked about his family and I just got to know him in a short space of time.
"The thing that got me was he phoned me just before going on a family holiday, and he says, 'Listen, I don't want it to be ruined, I want to know, are you going to sign?' And I said, 'Look, just let me think about it.' But he just kept ringing me throughout his holiday, so he wore me down."
At the time of Thomas' arrival, there was a buzz around Molineux once again. A buzz that managed to persuade several internationals to make the move to Wolverhampton.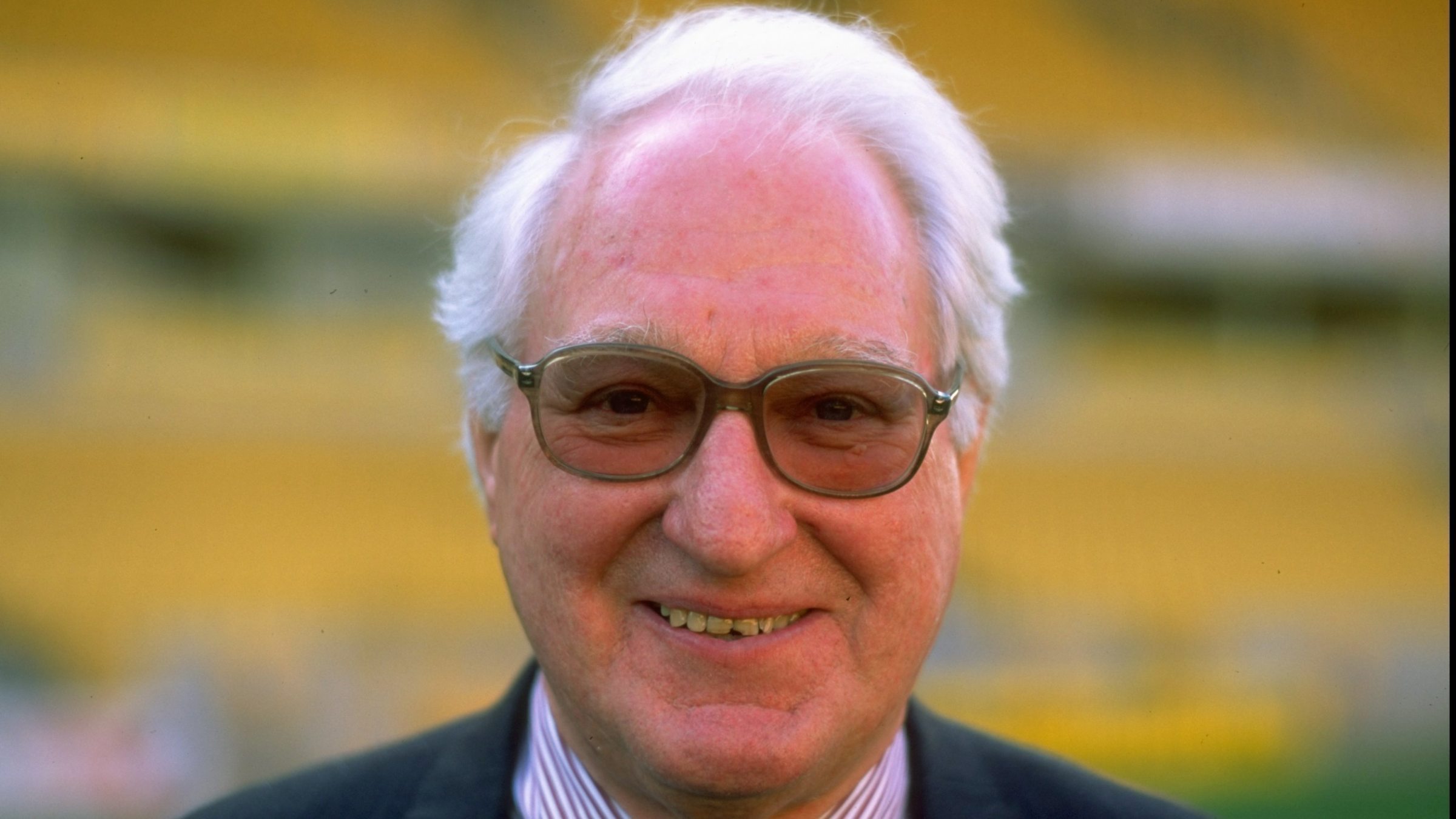 Hayward spent £750,000 on Newcastle United's David Kelly, £600,000 on snatching Kevin Kean from West Ham United, the same total on Cyrille Regis from near neighbours Aston Villa, as well as £250,000 for Sheffield Wednesday's Peter Shirtliff.
"It was serious spending at the time," Thomas admits. "Everybody thought we were going to get to the top; not just get to the top, but carry it on like Blackburn ended up doing.
"I thought I was part of something special, especially with the quality of players we were bringing in; Kevin Kean from West Ham was a top, top winger, David Kelly had done everything at that level and hadn't had the chance to do it at the top, he always seemed to be Championship level, but scored lots of goals and he proved that again here.
"You add the other various characters the following season, and it was a really good, strong squad."
On paper, it all looked so good.
Mike Stowell in goal, a defence of Shirtliff, Mark Venus, Paul Blades and Andy Thompson, Thomas, Keen, Paul Cook and Paul Birch in the middle, supporting Kelly and Steve Bull up top.
Surely that team has all the ingredients of one which should have been battering down the doors of a Premier League which was just two years old?
The season started relatively well. A 3-0 win over Bristol City and two goals for Bully on the opening day was followed by a 2-2 draw at St Andrew's against Birmingham City, which saw Thomas notch his first goal for his new club.
Another win at Molineux came the subsequent fixture as Bull and Kelly continued their new attacking partnership by each netting against Millwall.
Although three successive defeats followed, Thomas scored twice in those game before getting back on track with a draw against Portsmouth.
On 18th September 1993, Wolves would travel to the north east to take on Sunderland at their former Roker Park ground.
Thomas takes over the story. "We were winning and with a couple of minutes to go, I scored probably one of my best goals of my career to make it 2-0.
"I celebrated a little bit – maybe a little bit too over the top – and someone took an exception to that and hit me.
"It was a tackle that was meant to do harm, and that was it. That was me out for a couple of years."
That was it. An £800,000 signing (which was a LOT of money back in those days) practically saw his Wolves career go up in smoke after just eight games.
"It started off so well, not just the goals, but the performances as well. I felt like I was back at the top of my game, mentally I was strong and was enjoying my football here more than anywhere else I'd been.
"To have that taken away was really tough."
Thomas spent the rest of 1993/94 having to watch from the sidelines. He was not able to play any part in a season which promised so much but ended with Wolves limping to an eighth-place finish. Missing out on the play-offs by just three points.
Throughout that season, Thomas asked himself, 'what if?' over and over again.
What if he hadn't celebrated so wildly at Sunderland? What if his recovery had gone smoothly? What if he'd have taken a detour to Blackburn Rovers, Sheffield Wednesday or Manchester City – all clubs who were chasing his signature – rather than moving to the West Midlands?
"I spoke to Peter Reid [then City manager] the night before I signed for Wolves. I'm a Man City fan and everybody thought I was going there, all my family thought I was going there, and I thought I was too, to be honest.
"But Graham Turner just kept calling me, saying they've got these great plans, we want you, we've got Steve Bull who deserves to be in the top-flight, we think you're a big piece in helping to get us there.
"I had talks with City, but I also had talks with Trevor Francis at Sheffield Wednesday, but I just felt, 'Do I want to be part of a club that's going down, or do I want to be part of a club that's on the way up?'
"The season before, I also had a chance of going to Blackburn Rovers and they had a similar story to Wolves; a family who were taking it over and wanted to get it into the top-flight, and obviously Blackburn went on to do great things.
"But when the opportunity came to come to Wolves the year after, it was similar sorts of messages coming out from the Hayward family and I thought that I just wanted to be a part of this dream."
His devastating injury quickly turned the dream sour.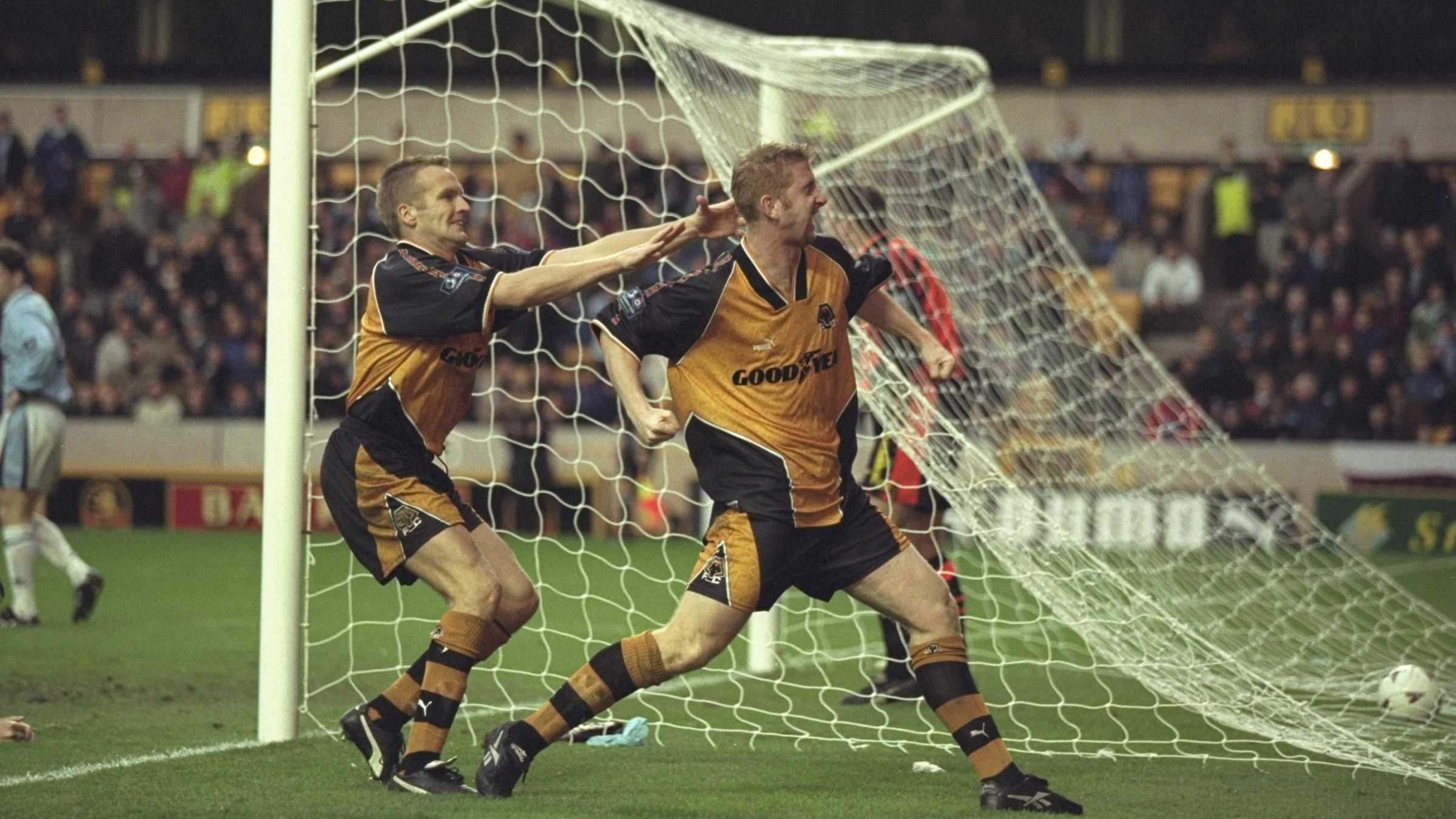 But an ever-optimistic Thomas was thinking positively. He knew he'd be out for almost a year, but after seven months had past, he discovered there had been an error with his initial operation and he would have to go under the knife once again.
He explains: "When you get an initial injury and they tell you you're going to be out for six to 12 months, you can get your head around that. But then you're told the operation was wrong so you're going to have to have a bone graph to fill the holes where the tendons have been put in with the screws.
"I had to wait another eight weeks not doing anything because there was nothing keeping my knee together.
"I went back into the operation to have it fixed again, and after that it got better, so mentally, that got me through that period. But everybody knows that getting back after such a long time, the rest of your body needs to catch up."
That was his next problem. After being out for almost a season, Thomas returned to the Wolves line-up for the opening game of the 1994/95 season.
But after just four games, he was back on the treatment table once again.
"The only time I've ever felt under real pressure was here at Wolves," Thomas admits. "Even though the fans were brilliant, you put yourself under pressure; especially after a serious injury, because you're trying to get back to a level of fitness and performance that you had before.
"But because you're out for so long, you end up getting little niggles that you would never have had before.
"You try to rush yourself back and put yourself under the pressure by asking questions like, 'Am I good enough at the moment to really play a part in this game?'
"You look against your opponent individually and you look at the team you're playing against and you want to make an impact, but you would know in your mind that you weren't good enough at that time."
More big money signings joined at the start of Thomas' second year at Molineux. In fact, Hayward spent another £5 million in trying to turn the club's fortunate around, including £1.25 million on Villa winger Tony Daley.
But, like Thomas, he also ended up in spending more time with the physio than on the pitch.
"Tony and I were out injured at the same time. We've probably got the skinniest legs in football anyway, but we ended up having massive top halves, because we would always be pumping weights.
"We'd challenge ourselves as to who's going to be the strongest, challenging the fit guys to come in and see how many weights they can do, just as a way to get ourselves through that period.
"It was keeping ourselves entertained and motivated."
All the weight competitions in the world could not stop the frustrations growing for Thomas.
As soon as he thought he was back on track, another set-back would occur. Following another eight-game spell in October/November, he would go on to step out just three more times in gold and black that season, as Wolves went on to fall in the play-off semi-final to Bolton Wanderers.
Long Reads