31st May 2020
Recipe number five sees Sean Kyle offer up a meal intended to help muscle recovery within the Wolves first-team.
This recipe is high in protein and low in carbohydrates, making it a good recovery meal for footballers. The combination of the chorizo, prawns and parmesan gives this meal approximately 35g of protein which will help muscle recovery massively.
INGREDIENTS
70g King prawns
70g Chorizo
15g Parmezan
140g Baby gem
40mls Low fat caesar dressing
15g Croutons
1 Garlic clove
Dill
INSTRUCTIONS
Fry off the chorizo slowly to release the oils.
Add the king prawns and garlic.
Wash the baby gem and allow to dry.
Then mix the dressing, croutons and parmezan.
Add the chopped dill.
You're now ready to serve.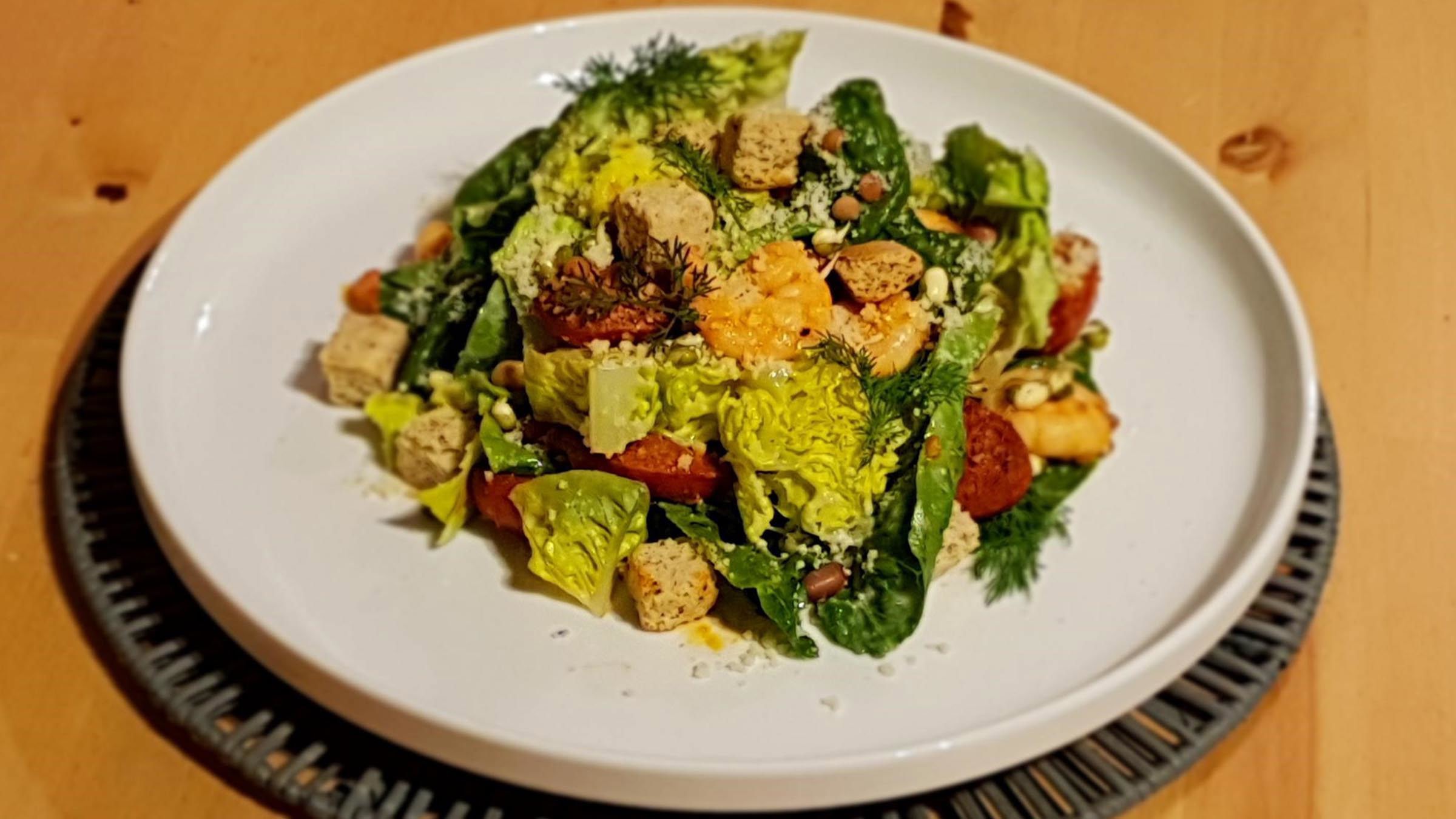 #ChefWatch