24th May 2020
Sean Kyle, Wolves first-team chef, presents sticky chicken with black bean and kale fondue, which he prepares for Nuno Espirito Santo's squad on a regular basis.
This is another healthy option, full of protein for footballers. Adding flat bread makes is a great pre-match meal to fuel the muscles.
INGREDIENTS
3 Skinless, boneless chicken thighs
15g Onion
1 Clove of garlic
4 Baby shallots
80g Black beans 
40g Kale
30ml Soy
10ml Honey
100g Tomato sauce
10g Chilli
30ml Rapeseed oil
1 Sun blushed tomato
Salt and pepper
Basil
Optional flat bread
INSTRUCTIONS
Marinate the chicken in the soy, honey and garlic for an hour in the fridge.
Take out and start to grill the chicken. Cook for about six to eight minutes then turn over.
Cut three shallots in half and place on the grill to cook at this point as well. Make sure they have oil on them.
Swet the onion with the chilli and a pinch of salt.
Add your soft black beans then your tomato sauce.
Bring to the boil and the add your chopped sun blushed tomatoes and some chopped basil.
Blanch for one minute in boiling, salted water then strain and add to the black bean mix.
For a carb option add flat bread at the end.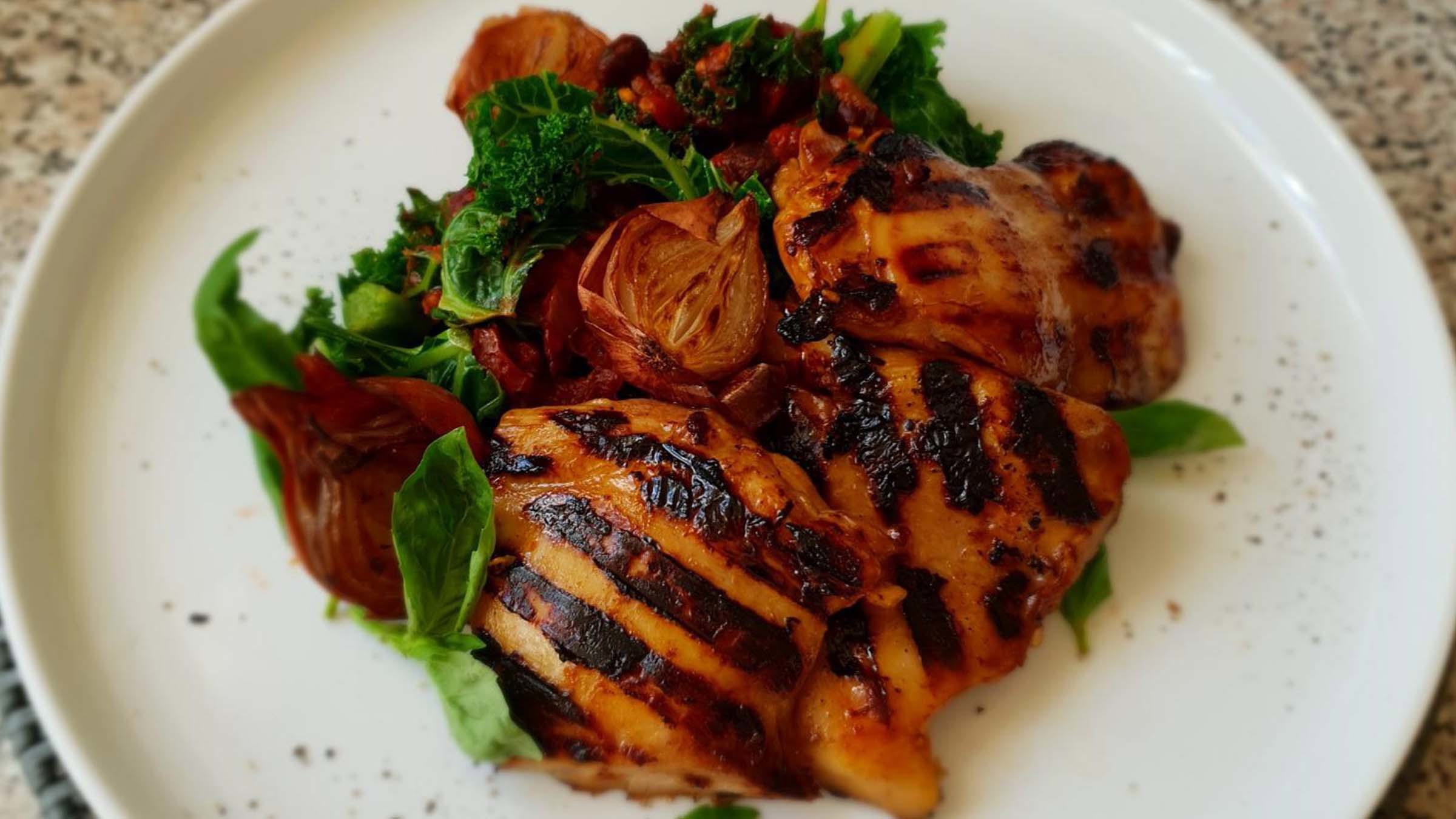 #ChefWatch