22nd May 2020
It was football on a knife-edge.
Nine years ago today, what was dubbed 'Survival Sunday', saw one of the Premier League's most encapsulating relegation battles come to a dramatic climax on the final day.
Remarkably, just a solitary point separated fives team in desperate need of salvation. Three clubs would live to fight another day, the other two wouldn't be so lucky.
With formalities complete at the top, and West Ham United already dead, buried and propping up the rest, all eyes turned to the relentless drama above them, and, embroiled in the battle, were Mick McCarthy's Wolves.
Blackpool and Wigan Athletic began the day below the dotted line, with just a single goal separating the pair, and a further one goal keeping Birmingham City over water by the tightest of margins.
Wolves and Blackburn Rovers, completing the five, in comparison had room to maneuver. Their extra point could prove crucial but did little to relieve tension in the build-up.
How things stood before a ball was kicked...
Blackburn Rovers | GD -14 | PTS 40
Wolves | GD -19 | PTS 40
Birmingham City | GD -20 | PTS 39
...
Blackpool | GD -21 | PTS 39
Wigan Athletic | GD -22 | PTS 39
So, how did Wolves get themselves in this precarious position? In truth, two weeks earlier the outlook seemed far bleaker for McCarthy's men.
A stirring derby day victory against West Bromwich Albion had breathed new life into their season, just at the right time, but would have counted for little without a follow up result at the Stadium of Light in the penultimate game.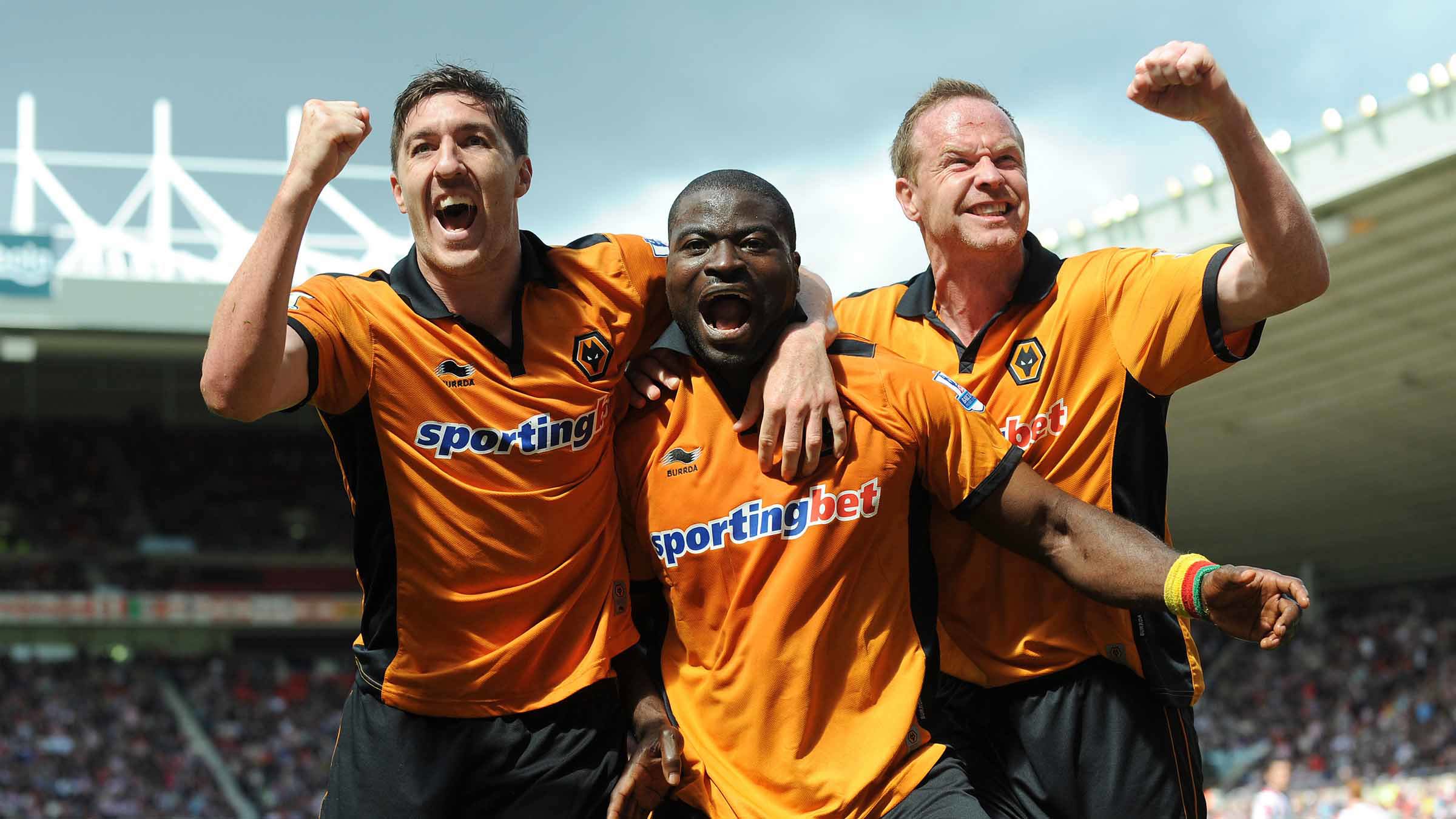 Fortunately, their good work didn't go to waste. Jody Craddock, Steven Fletcher and George Elokobi hit the back of the Sunderland net and Wolves had lifted their heads above water, which skipper Karl Henry, speaking ahead of the final day showdown, knew was important.
"As games run out, you really do need to knuckle down and get results. Luckily, we have got out [of the bottom three] at the right time.
"We have been in a relegation battle all season. One thing we did say is that it would put us in good stead. It wasn't our plan but, come this stage of the season, it was nothing new for us. We are under no more pressure than all season and we hoped the clubs that were getting dragged in might have wilted.
"They certainly haven't – Blackpool have pulled out results and Wigan too. Fair play to every team down there. Everyone has been fighting until the death."
The plot thickened when Survival Sunday kicked in. Wolves were to host the side tied with them on 40 points – Blackburn. Wigan made the trip to Stoke City, meanwhile Birmingham headed to the capital and White Hart Lane.
Blackpool, with the toughest assignment on paper, were at Old Trafford to take on Manchester United, who were in party mode after muscling their hands back on to the Premier League trophy.
From a Wolves perspective, they simply had to better at least two results out of Birmingham, Blackpool and Wigan, but, with a more favourable fixture than the other three, Henry's mind was firmly on getting three points.
"We'll go out to win the game and we'll always err on the side of caution if needs be. I'm not going to say that we're going to keep the ball and Blackburn won't press us because that would be foolish. If we do that, get caught with a sucker punch and end up getting relegated, then more fool us.
"We're going to wait until we get information from the dugout. They're going to make sure they have an official source of info and I'm sure in the last 20 minutes or half-hour we'll need to know.
"If someone is losing convincingly, we can play our game accordingly. Towards the end of the game, if it means we can take a draw or a 1-0 win, then of course we want to know, because you'd be crazy not to."
Wolves were set-up as a team typical of McCarthy – hard working, committed and prepared to do anything for the cause. The victories over West Brom and Sunderland displayed those qualities in abundance.
Although not overconfident heading into the Blackburn battle, McCarthy admits now that he took heart from the previous two performances, and knew they had a fighting chance as long as the players believed.
"If you ask any manager, or players as well, they always have doubts going into games. They might be looking at the opposition and fancy it, but they might be playing against so-and-so today and thinking, 'That's going to be a tough one.' As soon as you start thinking that, that's the doubt.
"I've seen my interviews after those games [West Brom and Sunderland], and I couldn't guarantee that we were going to stay up, but you saw the performances from the lads and the one thing I could guarantee was that effort, that energy, that work rate, that desire."
The men McCarthy sent out for battle were...
Wayne Hennessey, Kevin Foley, Jody Craddock, Michael Mancienne, George Elokobi, Matt Jarvis, Karl Henry, Jamie O'Hara, Stephen Hunt, Stephen Ward and Steven Fletcher.
However, what was to unfold over the next 45 minutes was the stuff of nightmares.
Goals without reply from Jason Roberts, Brett Emerton and Junior Hoilett, the latter of which left a host of Wolves bodies floored, stunned Molineux, not least right-back Kevin Foley, who couldn't believe what had happened in front of his eyes.
Foley said: "It was crazy, the first goal was deflected, the second was a 'worldie' from Emerton – two goals you couldn't do anything about – but the third just before half-time was a sucker punch because Hoilett just walked through a couple of defenders and it was in the back of the net.
"You're thinking 'wow', obviously Blackburn are on cloud nine and we went in thinking, 'What's going on?' The crowd were shell-shocked."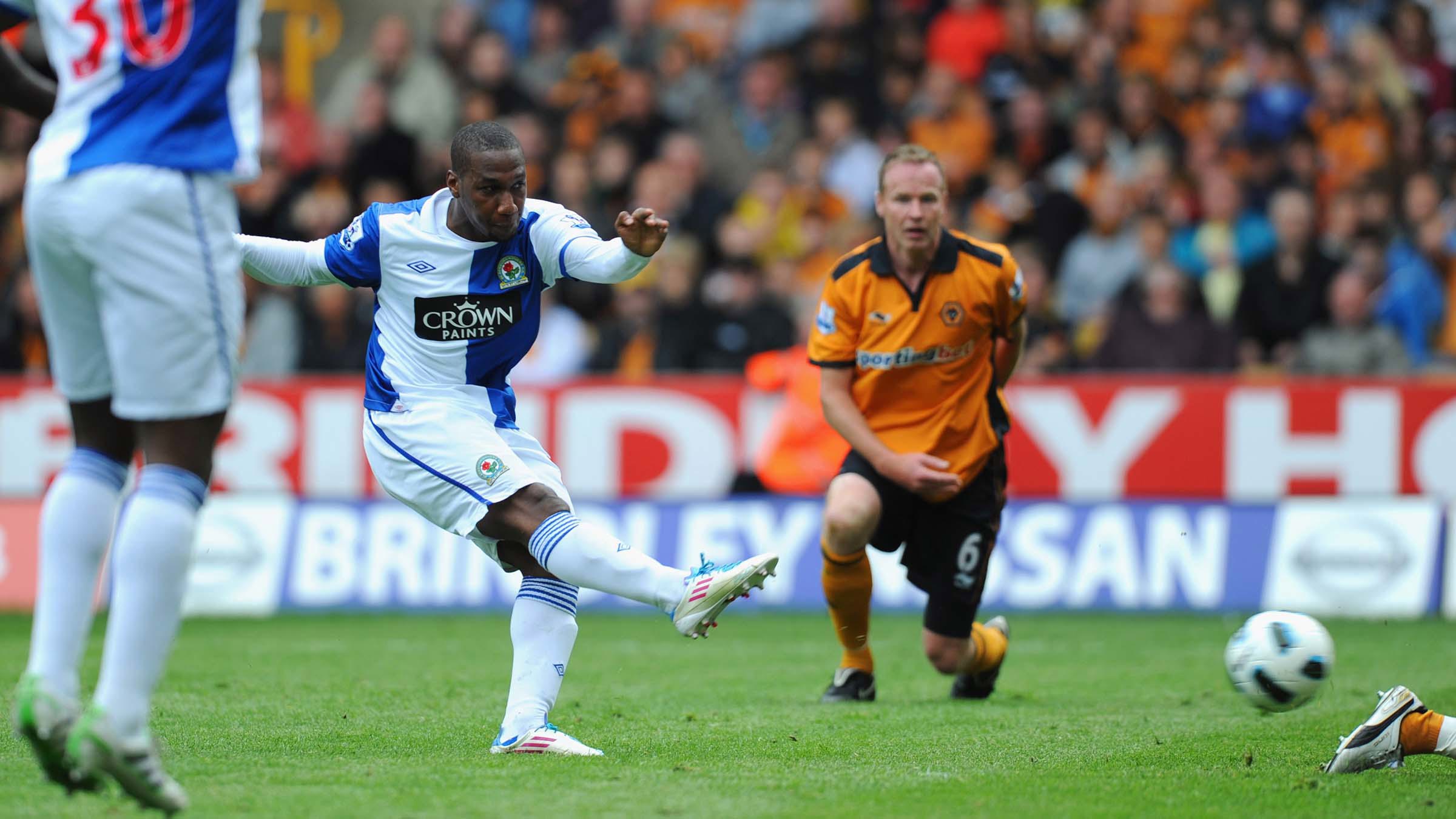 Wolves had collapsed and McCarthy had to deliver the team talk of his life, and an alternative suggestion from the team psychologist did little to alter his mood.
"As we were coming in at half-time, Bill Stephens said, 'Shall we get the lads together and have a group hug?' I can't tell you how many 'Fs' are in, 'No thank you, we won't do that.'
"That moment in my career was defining because I was angry enough about being 3-0 down, but when he said that I nearly lost the plot completely."
Knowing what was coming, Foley braced himself for the pending rollicking.
"The first thing that springs to mind when I think about the game is the half-time team talk that Mick gave. We went in the dressing room, sat down and Mick was so blunt, as he always is. He just said, 'Look lads, the way it stands, we're f*****, we're going down... unless you can turn it around.'"
One thing was for sure, something had to change. Michael Mancienne was the victim, he got the hook for Sylvan Ebanks-Blake, with Ward pushed to left-back and Elokobi nudged central.
McCarthy's reason was simple. "I loved 'Mance', he was a great lad and a great player, but on that day I'm afraid he was getting a doing," he admitted.
It was a change which suited Elokobi too, who remembers the simple and to-the-point message from his manager at the most crucial of moments.
"At half-time Mick said, 'I'm going to have to make a little switch here, lads. I need you to go out there, if you're going to get relegated, all I need you boys to do is win the second-half. Try to keep a clean sheet.'
"He said, 'Mance, it's nothing to do with your performance, but I'm going to have switch things a bit. George, I need you to slide in at centre back and 'Wardy' to play left-back,' and that was some tactical change because I knew I had to bring the a-game physically, I had to beat him up [Roberts]."
Inside the camp, the name Terry Connor resonates each time the topic of unsung heroes rises. McCarthy's trusty assistant set about lifting spirits inside Molineux's home dressing room, which Hunt recalls vividly.
"We were in a bit of shock if I'm honest. 'TC' played an important role in the dressing room. I remember myself chirping up a little bit on the back of TC, but he went around galvanizing everyone, keeping everyone going," said the Irishman.
Shortly after the restart, a critical moment so often forgotten, Wolves Academy product Hennessey produced a big save, denying Roberts his second of the game and Blackburn's fourth, which would have been disastrous, but instead, Wolves were alive and Elokobi, now at centre back, had been warned of Roberts' threat.
He recalls: "Jason Roberts missed the chance in the first couple of minutes and I thought, 'How lucky are we?' That's when I realised, 'I'm going to have to be physical, every single contact he's going to feel the full force of George Elokobi,' and it was like that through the game."
That save proved worth its weight in gold when Wolves finally woke up. With the pressure mounting to an excruciating level, Hunt showed a calm head. Standing over a free-kick, Paul Robinson was poised, expecting the Irishman to go for goal, but no.
Instead, Hunt cleverly rolled in O'Hara, who'd peeled away into space and whose sweet connection saw the ball fly into the former England goalkeeper's bottom right corner.
Game on.
Wolves were alive. Molineux woke up. Was there to be redemption?
Elokobi remembers the momentum switch, saying: "Jamie O'Hara came through with a quality goal that we'd done on the training ground a couple of times and I could hear Molineux rocking."
Word had got through from results elsewhere. Wigan were winning, but Blackpool trailed, despite having led earlier in the day, and Birmingham were level at Tottenham, meaning one goal would see Wolves jump back above their West Midlands neighbours.
"I definitely heard them sing, 'We only need one goal' numerous times. Mick as well, the message gets across pretty quickly when you hear that," said Hunt, who continued to work tirelessly down the right.
Three minutes remained.
Wayne Hennessey stood over a free-kick inside his own half and arrowed it towards the head of Fletcher, who seldom let his team down when it came to an aerial battle.
Sure enough, his flick fell perfectly to the feet of Hunt, who instinctively controlled on his right and, as Molineux held its breath, whipped a beautiful, curling effort into the far corner, with Robinson rooted to the spot.
Cue absolute pandemonium inside Molineux, with the overriding feeling one of relief.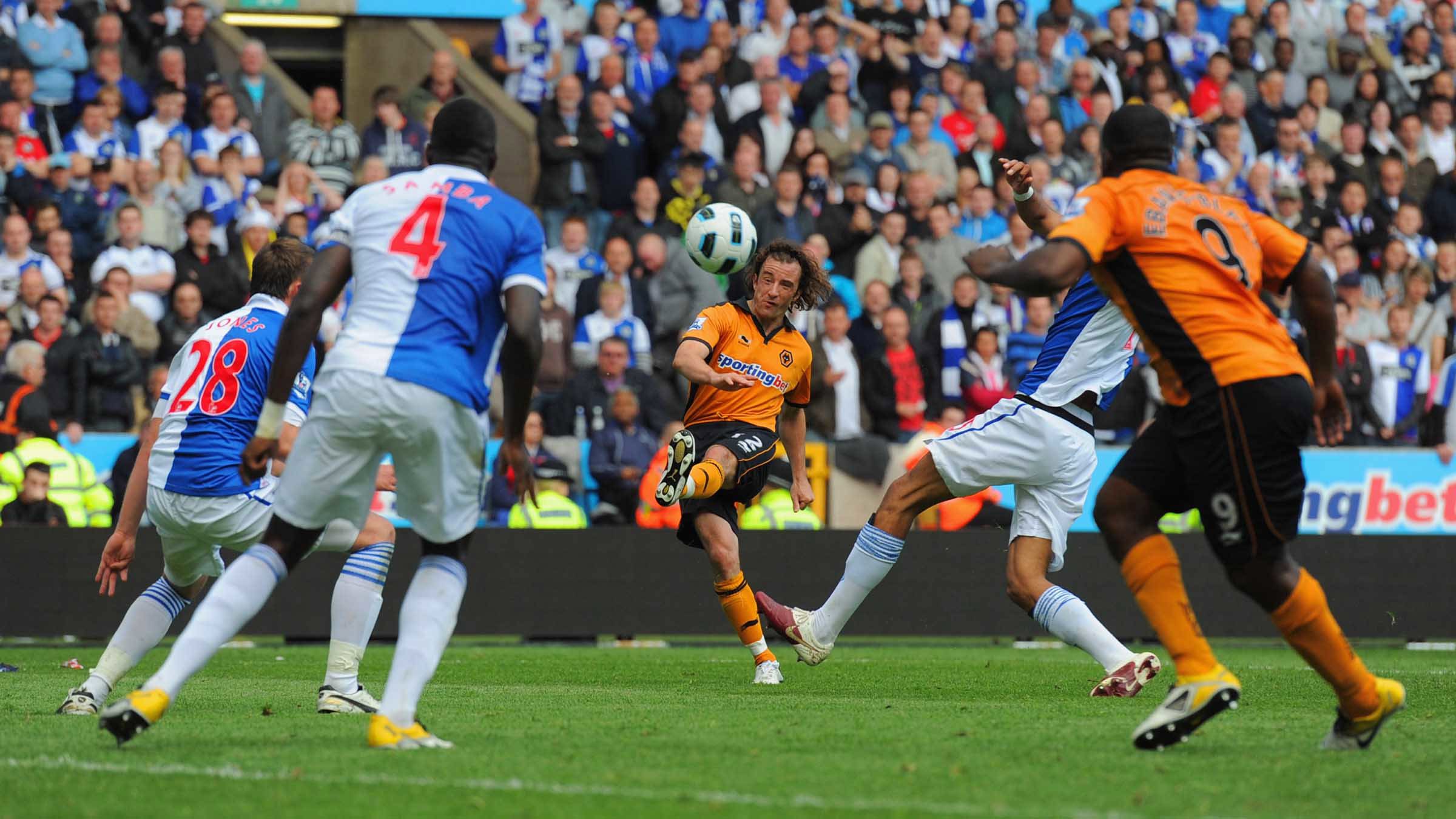 Luckily, the calmest head in the house had been Hunt, whose goal was made possible by a measured trail of thought in the immediate build-up.
"'Fletch' is always good in the air – he always likes to flick it straight if he can. I went directly behind him and made sure I caught his eye when I was running past, to tell him I was going right behind. He's so good in the air that he flicked it on, my first touch set me up and I wanted to guide it more than anything else.
"Even though I knew we only needed that goal, because we were losing, my body wouldn't let me slow down. For me to milk it I could have just celebrated, but when you're losing 3-2, I don't think you can, I don't think it's right, you'd have a lot of egg on your face if it went wrong for you.
"I was keen to get back, Kev Foley and Jody Craddock were pulling me down to the ground and I was in the zone so much that they weren't going to keep me down, I wanted to get back."
Providing an alternate perspective was Foley, who was keen to prolong the celebrations and eek out time, knowing Hunt's goal was enough at that stage, with results going according to plan elsewhere.
"Hunty was unbelievable, just so much composure inside the box, curling one into the top corner. At that stage, I knew, even though we were 3-2 down, we'd be staying up on goal difference. Fletch pulled him down, Hunty tried to get up and go back to the centre circle because he's so hyperactive, but I remember holding on to him saying, 'We're safe, take your time.'
News had spread, Wolves and Blackburn were both safe as it stood. All that was needed was to see out the 3-2 scoreline – a unique situation which was surreal to be involved in for players and managers alike.
Elokobi said: "When we got the second goal, the noise came through the stadium. The last five or ten minutes, it was keep ball between both teams because we knew we were both staying up."
What was playing out before the supporters, both teams simply happy to maintain possession and not put either goal in any jeopardy, was a direct instruction from the benches.
McCarthy said: "I'd said to Blackburn, 'Leave it as it is, you've won the game, we're staying up, there's only four minutes to go.' We were passing it, knocking it to them, they were passing it, knocking it to us.
"I remember Steve Morgan asked me afterwards, 'Were you aware that we were staying up at that stage?' I said, 'Yeah, I think I clocked on to that.' I'd managed to work that one out. It was the closest of margins it could ever be."
With both teams exactly where they needed to be, nobody inside Molineux was upset with the lack of incident in the closing stages, except for one man, referee Howard Webb.
Foley recalls: "For what felt like about half an hour, Blackburn had the ball for a while, hit it to us, we'd have the ball for a while, it was surreal. We were both safe, everyone knew it, and nobody put a tackle in.
"It got to a stage where the referee said, 'If someone doesn't make a tackle here, I'll abandon the game because it has to be played properly.' So, we played a few passes, chipped the ball forward. Thankfully, the whistle blew and Birmingham had conceded late on. We'd lost the game, but it felt like a win and it showed the fighting spirit we had at that stage."
Tottenham's winner made the final whistle all the sweeter at Molineux, further cementing Wolves' place in the top flight for another campaign. So, coupled with the joy from the away supporters feeling the same emotion, the entire stadium could celebrate.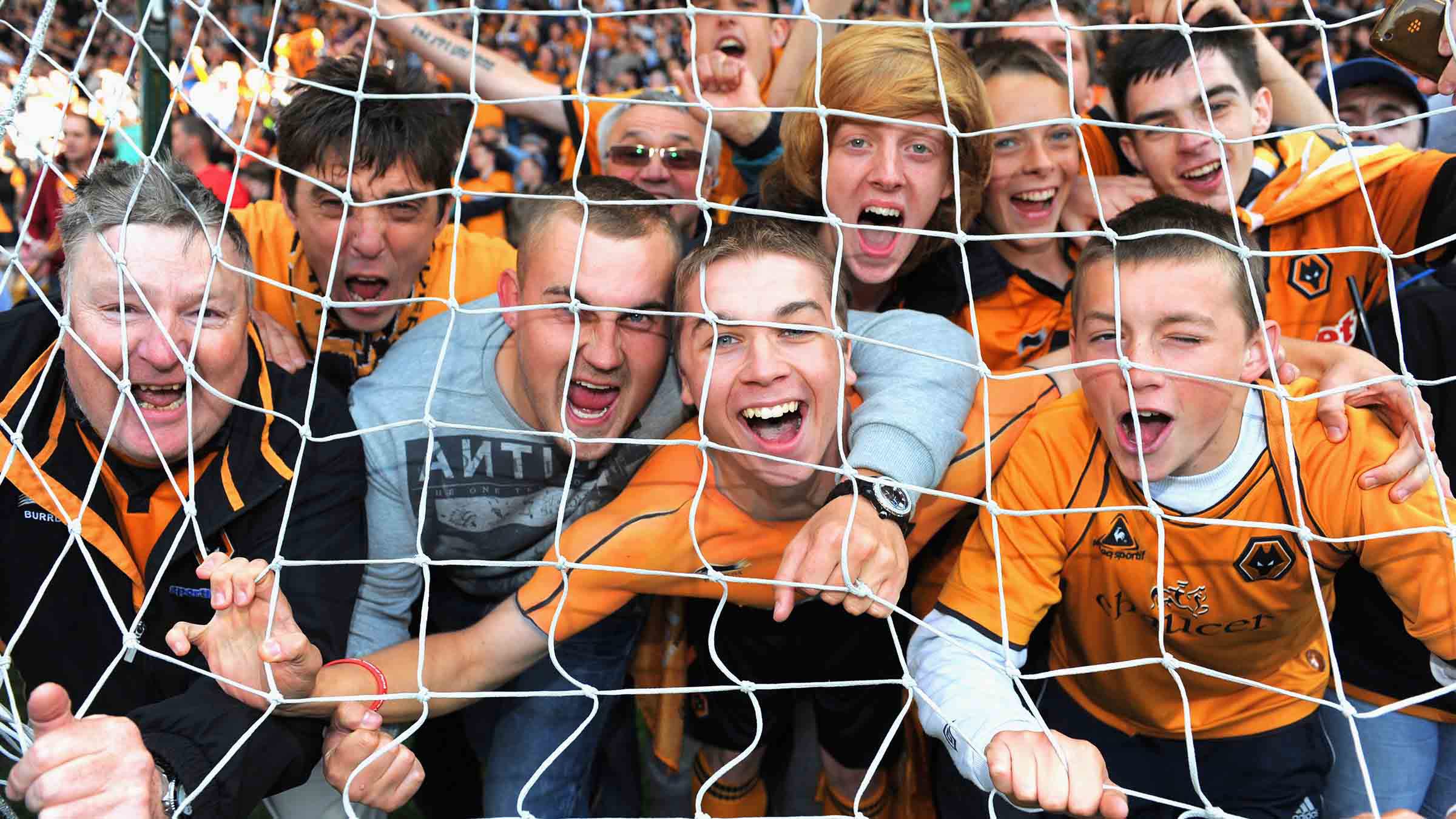 The celebrations continued into the dressing room. Wolves had defied the odds once again and were thoroughly enjoying themselves amongst the nation's elite.
Elokobi said: "I'd never experienced that in football. It was sheer joy, what it meant to the football club as a whole, but not just that, what it meant to the gaffer and us, as players, and what it meant to me as an individual. To be able to do it twice in a row, with the budget we had, was fantastic."
While the players celebrated, a visibly exhausted, but proud McCarthy spoke to Match of the Day's reporter in the tunnel, saying: "I'm mightily relieved. Delighted, proud. I know we've lost the game, but we've had a good couple of weeks and are staying in the Barclays Premier League – that's what matters to us."
His brief, but passionate interview was interrupted by an ecstatic Elokobi, who drenched his manager in water. McCarthy, in jovial mood, simply responded: "If it wasn't Elokobi, I'd do him."
A kiss on the defender's head followed, courtesy of his emotional manager, who also claimed the well-built Cameroonian was his "body double".
They were joyous scenes, fitting of a brilliant achievement.
McCarthy has enjoyed success across his career elsewhere, taking Sunderland to the Premier League and masterminding the Republic or Ireland's thrilling World Cup ride of 2002.
However, his name will forever be associated with Wolves. It was the perfect match, he gave everything for the club and received a great deal in return.
"It was one of the happiest periods in my career," he concludes. "It was brilliant, I loved it. I've enjoyed everywhere I've been, I can't say otherwise, but it was a great bunch of lads, just great."
Long Reads