30th April 2020
Goalkeeper Paul Jones enjoyed two spells at Molineux and starred in the club's famous penalty shootout victory over Sheffield Wednesday in 1995, which features in his Wolves Scrap Book.
SIGNING
Graham Turner had watched me when I was 17, I'd had a couple of trials, but it didn't work. Graham then went to Wolves and it was all about timing, he thought I was ready to come in and for myself it was a dream come true. That's how it came about, from Graham watching me for four or five seasons. 
WOLVES DEBUT
My first league game was at Sunderland's Roker Park. We lost 2-0 and it absolutely poured down. That wasn't the ideal start, but it got better – my home debut was against Bristol Rovers and we won 5-1.
BEST MOMENT
The penalty shootout win over Sheffield Wednesday was special, with how it panned out. When you look at it, we should have been off the park, with them 3-1 up, but it was one of those amazing nights which might not have happened since. That night really gave me a feeling of 'I want more of this'. It was such an exciting night, it was 24 years ago but it still comes up. I was speaking to Don Goodman in the summer for hours about it, they're great memories.
Relive that incredible shootout when the latest episode of Wolves ReReviewed is broadcast on the official Wolves YouTube channel and Facebook page on Thursday and Friday evening.
BEST PLAYER 
At Wolves it was 'Bully'. I was glad I was at my end of the pitch and not the goalkeeper facing him. 'Bully' would run through a brick wall and was a fantastic talent. He was so hard working and scored a bag full of goals – he was brilliant for us.
WORST MOMENT
Any time you lose is a bad moment but going down with Wolves was bad. As a player, you don't want to be relegated, that was my first and only relegation – I was close a few times at Southampton to be fair, but we always seemed to survive.
BEST TRAINER
All of the lads worked hard, there wasn't anybody that did it much different. The goalkeepers used to work their socks off, Eric Steele used to come in once a week, before goalkeeper coaches were big, and we'd be out for half nine until half two. We used to love it, it was hard work but all the lads trained well. Whatever was put on we put our heart and soul into it because we all wanted to improve. Even senior players like Colin Brazier took to it, it was great. There was no egos.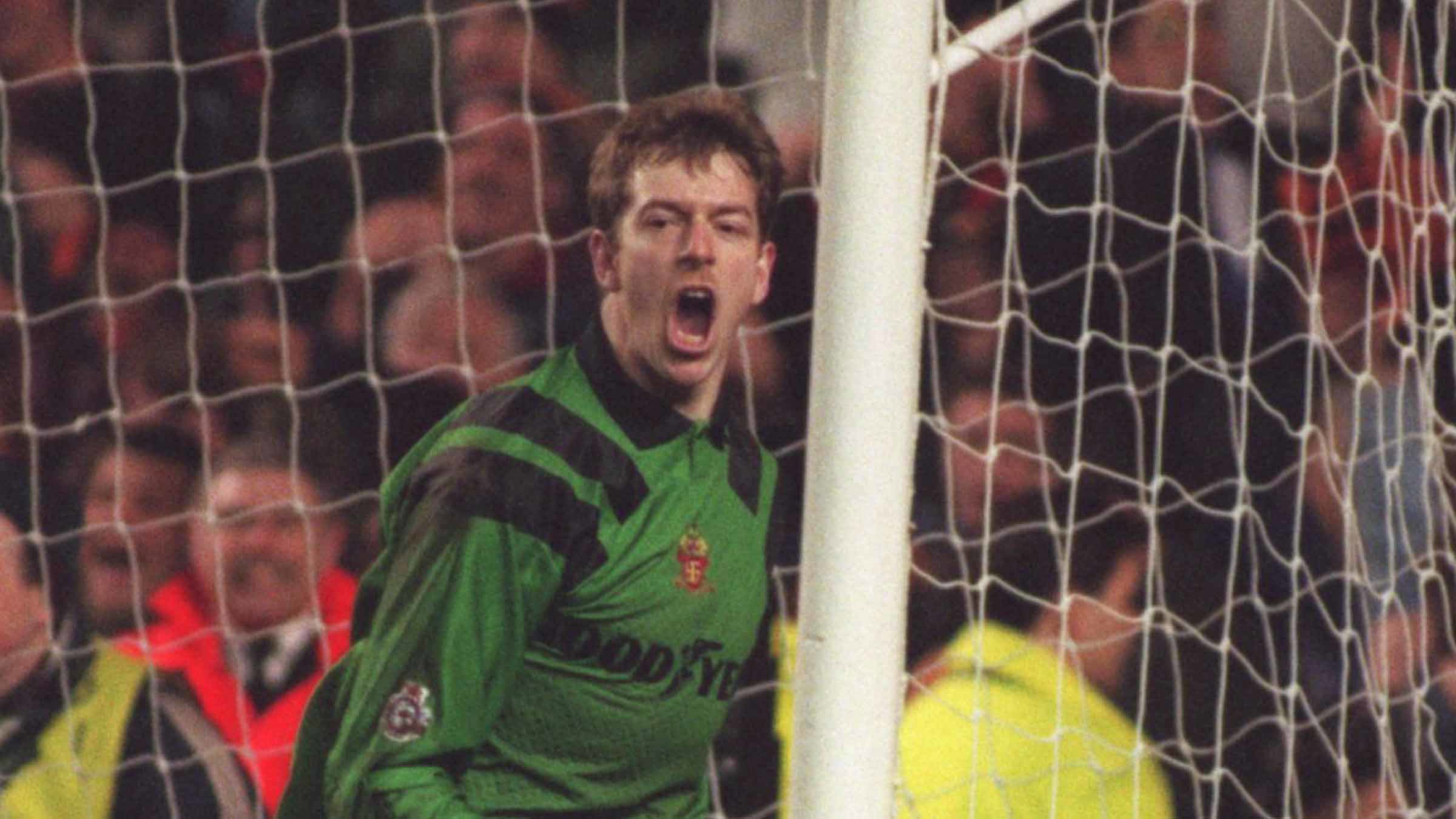 BEST MANAGER
Dave Jones took me from Stockport to Southampton and brought me back to Wolves. Dave was probably my best manager, we got on so well and I just loved the way he worked. He was so honest with players.
ROOM MATE
I stayed with Mark Burke for a while and Mark Venus at times, but a lot of the time we had our own rooms and didn't travel overnight much from Wolves, with us being in the Midlands.
THEN VERSUS NOW
It'd be interesting. There'd been a few tackles and the current boys may not be too happy. I'm not they don't put their foot in now, but 25 years ago we could get away with more stuff than they probably do now.

Wolves Scrapbooks