18th March 2020
Making the short trip across the Black Country to sign from West Bromwich Albion in November 1986, Steve Bull became a legend at Molineux. Enjoying an incredible 13-year spell at Wolves, Bull finished his gold and black career with 306 goals – a club record which may stand forever.
THE MOVE
Ron Saunders came to me and said he'd had an offer from Wolves, and I said: "Wolves, where are they?" I looked at the table and they were fourth from bottom, going into liquidation, and I pleaded with him for 10 minutes to keep me at Albion – I know Wolves fans won't want to hear that, but I wanted to play for the Albion. But me and Andy Thompson took a trip down the road, because we just wanted to play football, we signed that day and the rest is history.
WOLVES DEBUT
We were beaten 3-0 by Wrexham at Molineux on the Saturday then two days later I had to travel down to watch play Chorley in the FA Cup and we lost 3-0 again. I remember looking at Thommo and thinking 'what have we done?' But from that day on, we started picking up points, moved up the league, and never looked back.
FIRST GOAL
It was against Hartlepool United in a 1-0 win, a couple of weeks after signing in. Thankfully I got off to a good start at Wolves and as soon as I scored a goal in front of the old South Bank the fans took to me like a duck to water because they could see that I would score the goals to help the team.
BEST GAME
My greatest game for Wolves came away at Newcastle on New Year's Day 1990. We went up to Newcastle on New Year's Eve on the Hills coaches and I think the 3,000 Wolves fans went up on Monarch Airlines – we knew where the money was! The night before we played a few games of cards and the gaffer told us he wanted us in bed by five past 12, wished us Happy New Year and said we could have a couple of halves. I remember calling the wife later that night telling her I loved her – I'd only had 14 halves! We woke up the next morning smelling of drink before ending the first-half drawing 0-0. But I never knew what hit me in the second-half, I scored four goals and we won 4-1. Coming off the pitch I thought I'd never play as well as that again – and it came under the influence!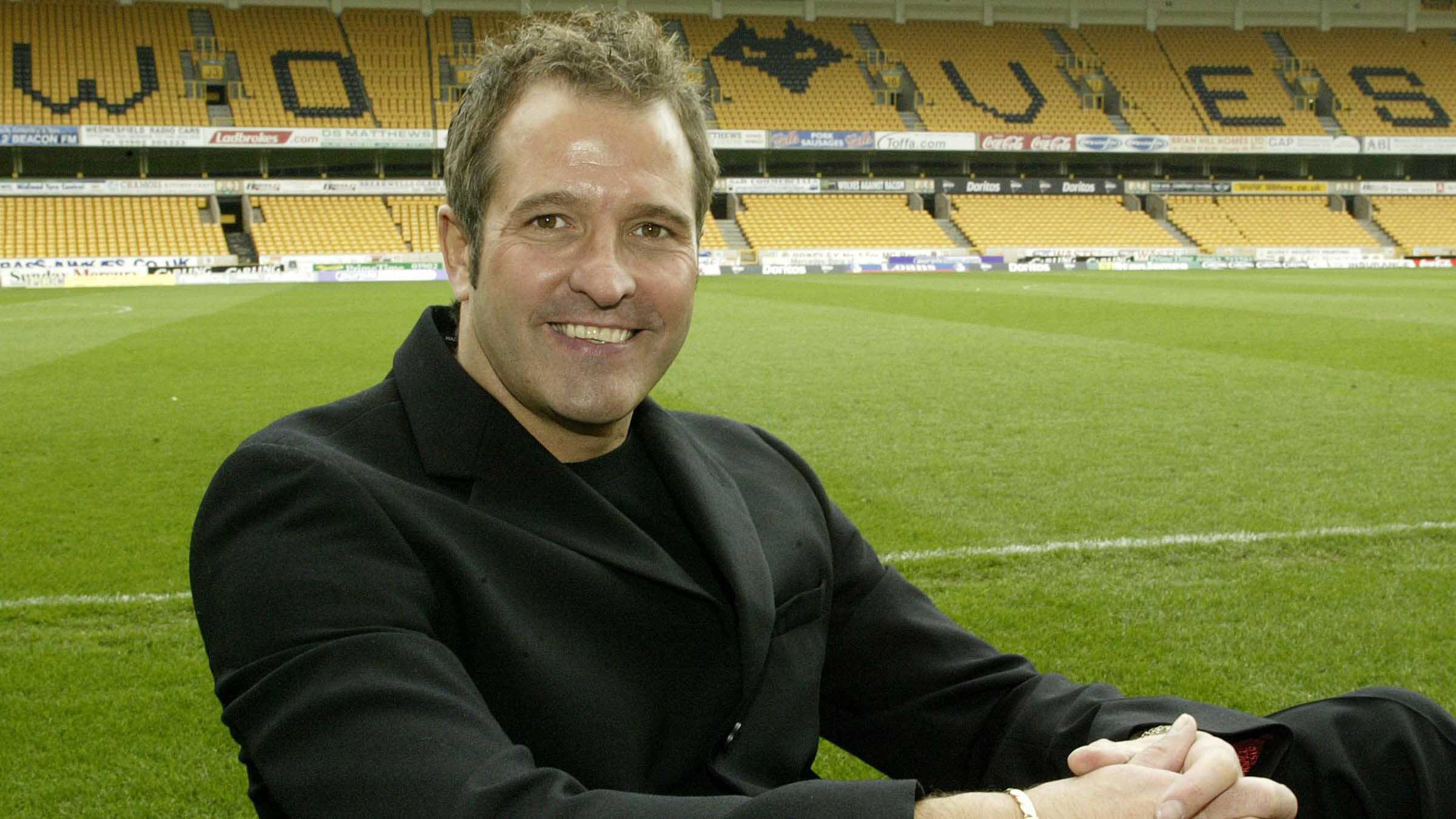 WORST GAME
The most disappointed I've ever been coming off a football pitch was following the Play-off semi-final defeat to Bolton in 1995. Bolton's always a tough game, but we beat them 2-1 at home in the first-leg, they had Peter Shilton in goal flying left, right and centre. We went up there and they beat us 2-0 – a game that I think we should've won. I didn't think I could get any lower because it was so emotional, knowing that was my best chance of ever playing in the Premier League.
BEST PLAYER
You can take your pick from the sides I played with from 1986 to 92 because every player I played with was absolutely brilliant. Everybody stuck together, trained together, played together and had fun together.
BEST TRAINER
Robbie Keane. It's a shame he came through towards the end of my Wolves career and we only played a handful of games together because he was absolutely superb. His dedication and his attitude towards football was first class – he just wanted to play football. The skills that he had were unbelievable and you couldn't get the ball off him in training. A perfect example for young players.
WORST TRAINER
I can't think of anyone who was really poor in training. I don't want to put the foot in because everybody who I played with wanted to try their best and always had something to prove.
BEST MANAGER
Graham Turner. He brought me from the Albion and is a great man and a great manager. He would put his hand on your shoulder if you needed it, but at the same time would kick you up the backside if you weren't performing. He knew all the attributes of the players he'd got and would get the best out of them. I will always be thankful to him for what he did for me and for this club in the dark days.
ROOM MATE
My best mate Andy Thompson. I roomed with Thommo for 10 years at Wolves and he was a superb left-back, right-back, centre-half – wherever you put him he would give his everything. We were always so competitive with each other, whether that was taking penalties, free-kicks and scoring goals, but even when we fell out we would make up straight away. We've always been the best of friends and we're still as close now as we ever have been.
THEN VERSUS NOW
I don't think you can compare the teams I played in to the current team – it's a completely different game – and this team is the best I've seen play for Wolves in a very long time. But I would love to play in this current team. I look at Jimenez and see plenty of myself in him – he's always looking to try and score, he runs the channels like I used to do, and knows where the net is. Plenty of great players have worn that gold number nine shirt down the years and if he keeps doing what he's doing, he'll be up there with the best of us.

Wolves Scrapbooks