14th December 2017
"Wolverhampton Wanderers' players are causing a stir by their consistency, and their defeat of a team like Sheffield Wednesday, studded as it is with internationals, by the convincing margin of six goals to two simply confirms the views already suggested by seven games without defeat."
The words of the Express and Star in 1934 after irresistible Wolves hit Sheffield Wednesday for six.
The date was the 28th October and Charlie Phillips' double inspired Major Frank Buckley's men to three points against the Yorkshiremen.
Wilfred Lowton, John Beattie, Billy Hartill and William Barraclough were also on target in front of 22,717 supporters inside Molineux.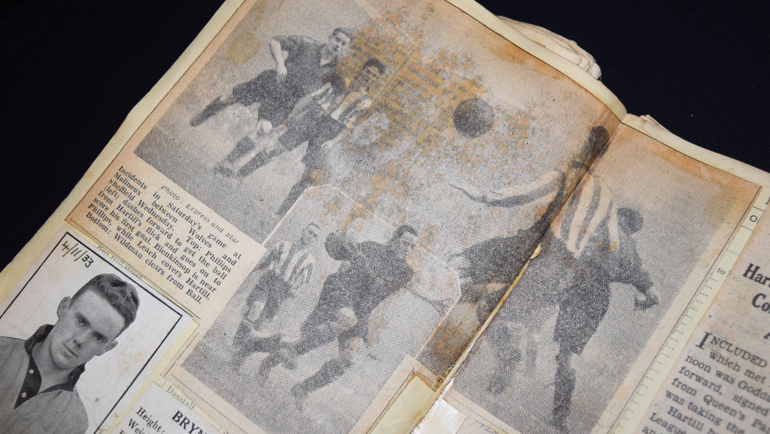 The original newspaper clipping, including photos of goal scorer Charlie Phillips in action, are proudly sat in the Wolves Museum, available for supporters to look over.
To book a ticket for the museum visit the Ticket Office or Megastore or call 0871 222 1877.
#SHWvWOL