24th October 2017
Not the fitting start to the legacy which would follow, but it was at Tuesday's opponents, Manchester City where Billy Wright first led out a Wolves side as captain.
The date was Saturday 23rd August 1947, the first game of a fresh campaign, and Wolves were on the wrong end of a 4-3 defeat in front of 65,809 supporters at Maine Road.
Tom Galley, with his final goal for the club, claimed Wolves' first, while Jonny Hancocks and Dennis Westcott also found the back of the net, but it wasn't enough on the day.
Wolves would never look back from that point with regards to the armband however, with the centre half leading out his side for the majority of his 541 appearances.
As skipper, he'd lead Wolves to three First Division titles in 1954, 1958 and 1959, as well as the 1949 FA Cup.
Wolves team that day: Williams, McLean, Shorthouse, Galley, Brice, Wright, Hancocks, Pye, Westcott, Smyth, Mullen.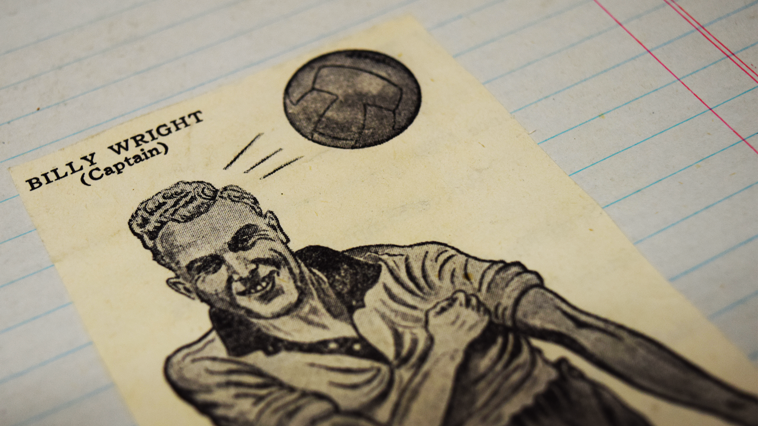 Newspaper cuttings from the match are part of the vast array of history items available to view in the Wolves Museum.
Why not make use of a special off on Thursday 26th October, where and an adult and a child can enjoy the Museum and a stadium tour for just £12, after the open training sessions? Click here for more information.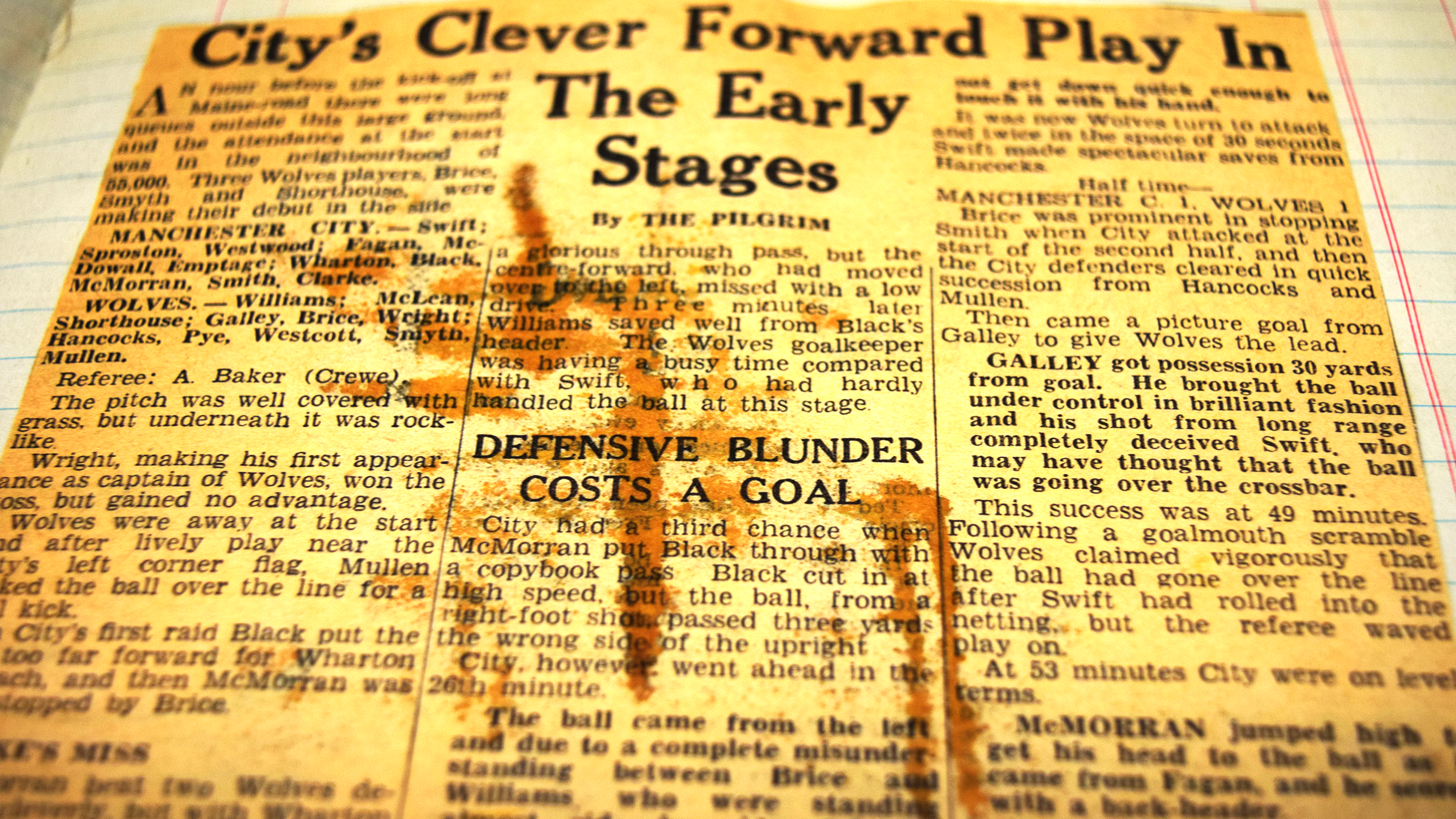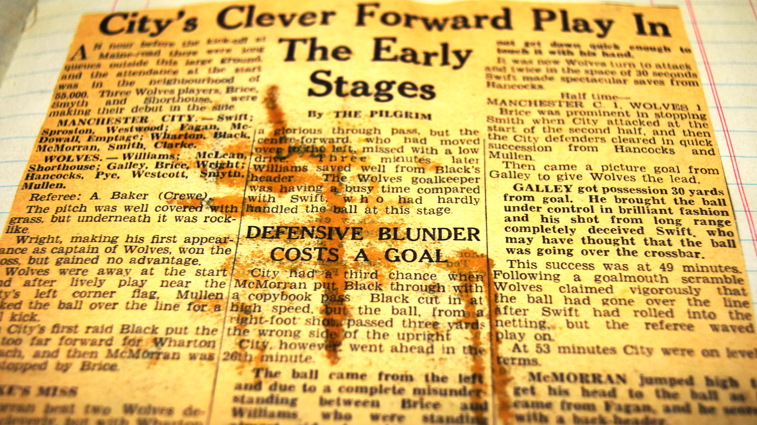 #MANvWOL