26th April 2022
"Quite often, I would turn up and coaches and players would be asking, 'Where's the ref?' While you're stood there on the side of the pitch in your kit and they don't even consider that you are the referee."
Refereeing can be a thankless task. Every day, up and down the country, referees step out onto a pitch with the sole task of making sure the laws of the game are adhered to by the players to allow a football match to be completed fairly.
Yet, there it is easy to find incidents reported in the media regarding referees receiving abuse, whether verbal or, occasionally, physical. But without referees, there would be no football.
A football pitch can be a scary place for a newly-qualified referee to venture into. I personally found that out when I began refereeing when just 14, before hanging up my whistle four years later after reaching the point when I had enough of the culture surrounding how those on the sidelines – mainly parents when refereeing youth football – behaved on a Sunday morning.
More than 15 years later, it's positive to hear that the culture is changing.
Abbie Birch, a Level 7 referee, and Emily Aldridge, who has been promoted twice up to Level 5, are two members of the Wolverhampton Referees Association who spend their weekends, and sometimes weekdays, travelling around the region allowing matches to be played, including games involving Wolves Academy future stars at Compton Park.
Both took charge of their first games at the age of 16 having completed their grassroots FA training course to become Level 7 referees, having decided they wanted to forge another path into football, while earning a bit of money on the side which comes with being the 'person in the middle'.
"I've played football since I was about eight," Abbie explained. "I've played all my life and when I got to 16, I was thinking about what I can do to afford a car and petrol.
"I already had a Saturday job, but I had an older sister who was already a referee and I would see that she'd go out on a Sunday morning and would have earned as much as I did in a whole day. Having my sister already doing it, made me think, 'Yeah, I can go and do that'.
"I was already interested in refereeing anyway and because I'd played for so long, and as I was working towards my A Levels, I didn't know how long I would be able to keep playing, but I wanted to continue to be involved in football – and the money that came with refereeing was something of a bonus really.
"I continued to play throughout the whole time and I do still play now, together with my refereeing. It works quite well for me as I play on a Sunday afternoon, so I know that I can't referee then. It's quite easy to combine the two and as long as your organised, it's not too hard to do both, especially if you know when your matches are well in advance."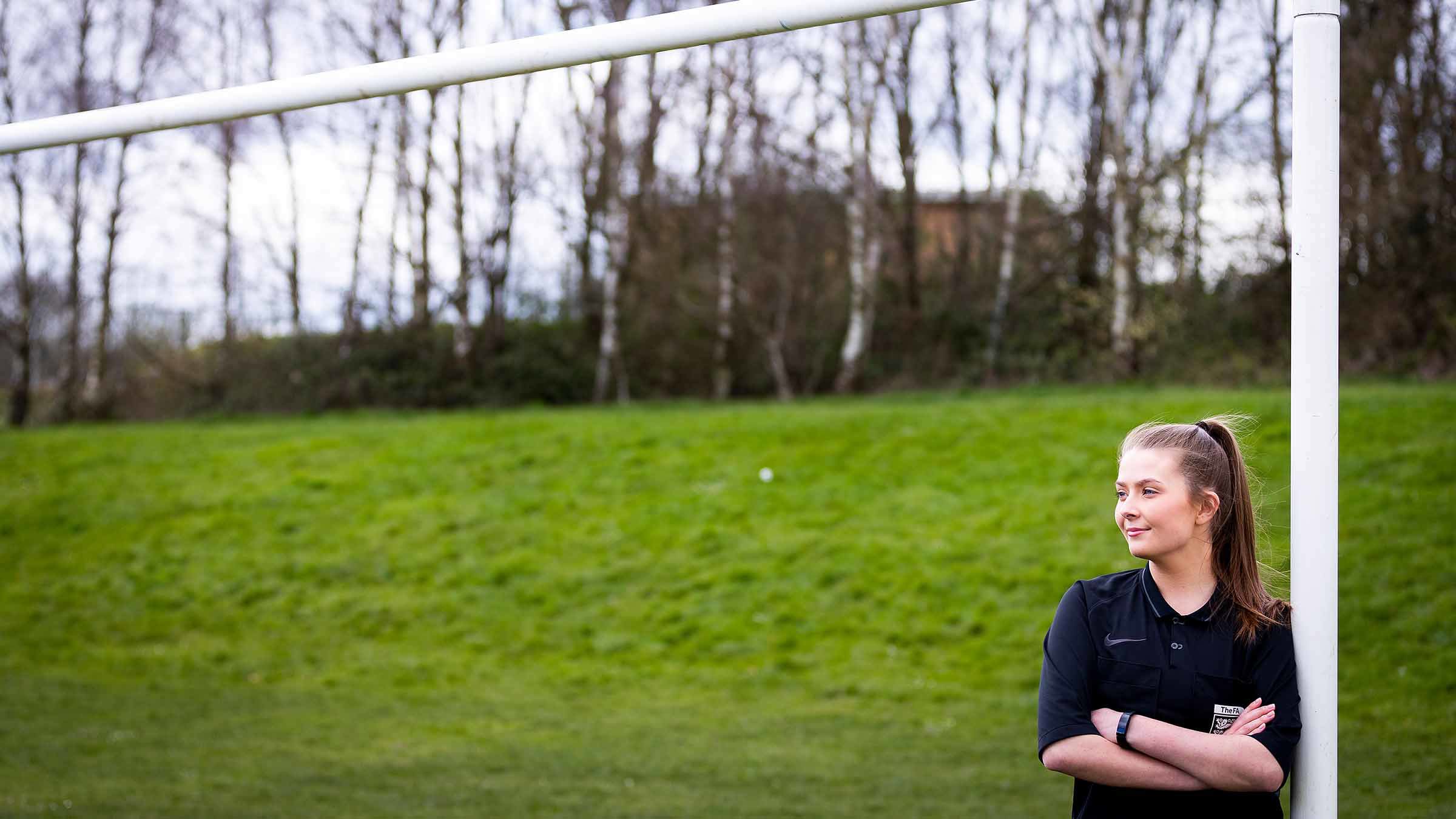 "I used to play a long time ago," Emily added. "It was many years ago now. When I was 16, I needed a job and I wondered what the best was for me to stop in football and also earn money. I knew I wasn't going to play for much longer, so refereeing would be the best scenario to stay involved but also earn some money at the same time."
Referees who are under the age of 18 when they begin their careers are designated to youth football, allowing them to build up their skillset in a lower level before moving up the pyramid.
The Covid pandemic and spending time away from home at university might have delayed Abbie's progression up through the refereeing ranks, but Emily quickly advanced to her Level 5 in her first three seasons in the role, while both have since gone from refereeing youth football into adults, with Emily taking charge of FA Vase matches.
Both believe the grounding young referees get in youth football is beneficial to their development. "I definitely believe that makes it a bit easier for a young referee," Abbie admitted. "Starting at the younger age groups and working your way up, definitely helped me, because it was a slightly slower game.
"You're unlikely to have as many big incidents which you might miss as in adult football, so starting with youth football and working my way up definitely helped me get the experience I needed before moving into adult football."
But just because you're refereeing young people, it doesn't mean referees are able to avoid the inevitable abuse which comes there way.
Emily said: "When I first started, I think the most shocking thing was that you think you know the rules, but you don't. I started off doing youth football and refereeing the kids, and it's the parents who are worse than the kids. They definitely shout a bit more and are more questioning your decisions.
"But then, when you get into adults football, you have to be prepared for them to question your decisions. They've watched a lot more football and they've played a lot more football, and they think that they know what they're on about."
"I found the step-up a little bit difficult to begin with," Abbie added. "Partly because you're having to deal with adults, especially being a girl, and I'm quite small, so you're refereeing people who are far taller than you, and in that sense, I can feel how it can be intimidating for a lot of people.
"But I just thought that I was qualified enough, I'd had enough experience, I knew what I was doing, so having that logic in my head before I went out onto the pitch helped me because I know I'm in control and just need to do my job."
A study last year suggested more than 90 per cent of grassroots referees have experienced abuse and the issue also led to some referee strikes around the country, with officials withdrawn for their own protection, teams expelled from competitions, and leagues refusing to provide referees for games.
Fortunately, both Emily and Abbie say they have not had to deal with any major incidents of abuse. They expect to have the odd verbal thrown their way when one of their decisions may come into question, but as female referees, Emily believes she is treated better by players than her male counterparts.
"My experiences have been pretty good. I think men are more respectful to me than they are to male referees. I don't think they shout as much either.
"They still shout and question decisions like they do with any ref at any level, but I don't think I get it as much. There's nothing you can really do to prepare yourself for abuse you might receive, all you can do is go out there, do your best, and ignore anything that you can't control.
"One big thing for me is explaining your decisions to the players because then they'll understand where you're coming from."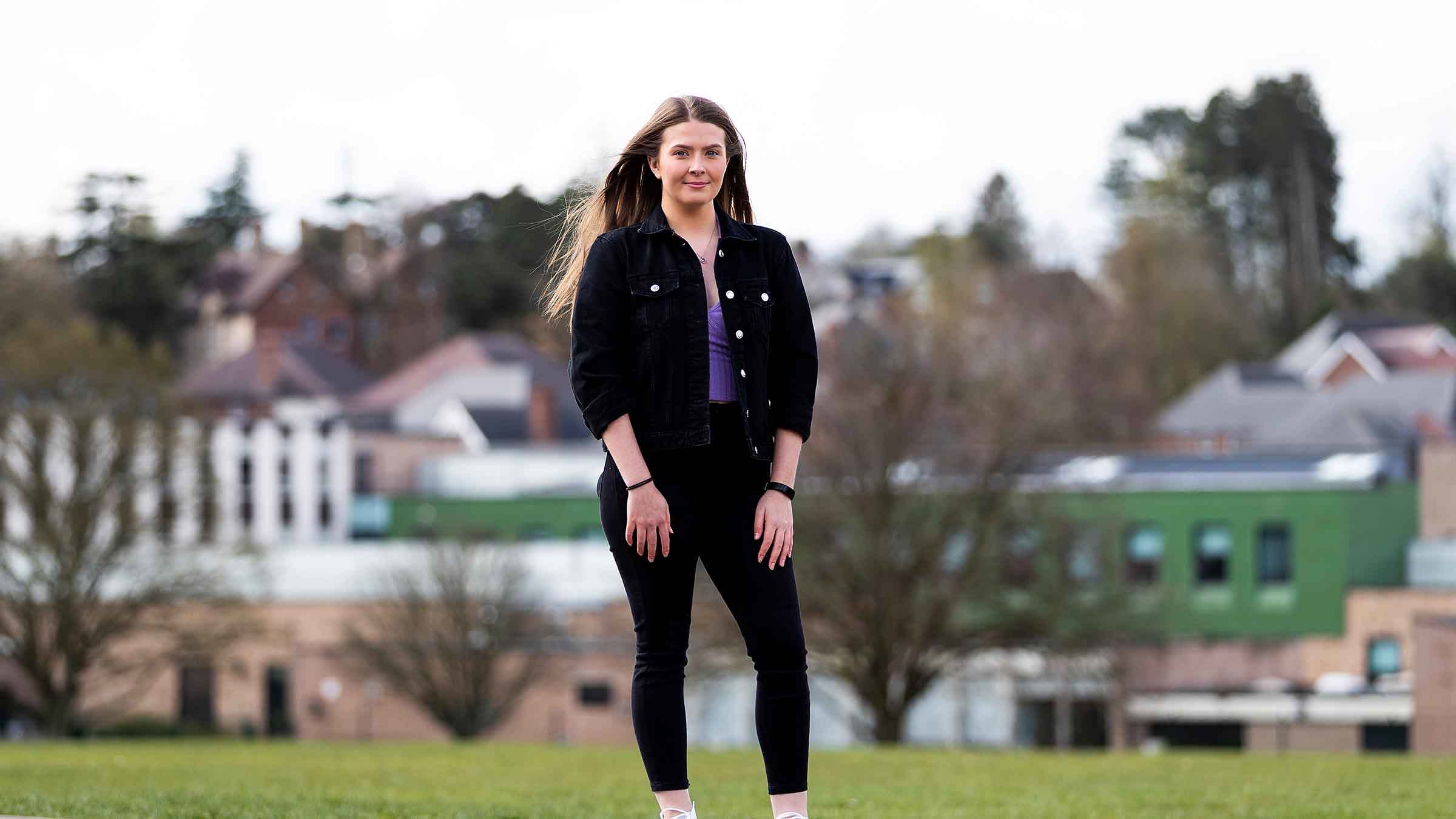 Emily agreed: "I've not experienced anything that I felt I needed to have some support over, in the way that it really affected me and I didn't want to go back, but there has still been incidents when you suffer abuse.
"When I first started, I was a bit unsure about how to report it and who to report it to, but I've been quite lucky in that there hasn't been anything that has affected me so much that it's made me not want to go back on the pitch the following weekend."
There are more than 25,000 active referees in England, and the FA has a target of trying to attract 6,000 new people to the role each year. About 90 per cent of newly recruited amateur referees in England are under the age of 21, and a big emphasis is on enticing females into the game.
But Abbie still understands there are barriers that need to be broken down when it comes to football being inclusive of female referees and the facilities that are needed, having had to get changed in her own car or, on one occasion, in a kit man's storeroom.
"In terms of the downsides of being a referee and the abuse that referees can get, that is widely reported, I wouldn't say it has been different or harder for me because I'm a female. That's just a refereeing issue in general and not to do with somebody's gender.
"I would say that if I turned up as part of a refereeing team, with males and females, I would find that there would never be a changing room for me. Those sorts of issues are what I have encountered more in my experiences and is almost the hardest part, because they'll have a referee's changing room most of the time, but when I point out that they'll need two because I'm a female so can't get changed with the male referees, that has always been a struggle.
"I know it's never done in a malicious way, or they've not done it on purpose, but it's usually down to clubs not even thinking that there could be a possibility that a referee could be female as well.
"People have obviously gone through what I have experienced before, and that has helped. People like Sian Massey, for example. But you don't see those sorts of people on a day-to-day basis and, excluding my sister, it's not often that I see another female ref out on a Saturday or a Sunday.
"In that sense, there are still barriers that I'm having to overcome. When I first started refereeing at the Academy, they weren't prepared to have another changing room for female referees, but now I turn up every week and it's fine because I always have somewhere to change.
"I know it's only small, but that's a barrier I've broken down, because now there is that consideration at Wolves that they know they need to have something available for female refs, just in case."
"We do have a few female referees within our system," Emily said. "It's nice to have heard their experiences and work with them as well. When I first started, there was a female referee who was a higher level than me and I was running the line for her and it was nice to see how she handled things.
"I was able to ask her the best ways to handle when players ask you questions or question your decisions. That was really helpful to me and helpful to show me where I could go.
"Then when I was up in Manchester, there was a girl who was really in the spotlight going higher, and it was really nice to see what I could become.
"But I feel there's a big push for female referees in the game at the minute. With the increase in profile in women's football as well, it's getting much more popular, so I think there's more of a drive for female referees in both the men's and women's games, and referees are being welcomed and looked after, regardless of their gender."
Young referees in the local area making their way in the game know they have the full backing of their fellow referees, if they are members of the Wolverhampton RA, as the organisation provides a support network of advice and care if any incidents may arise.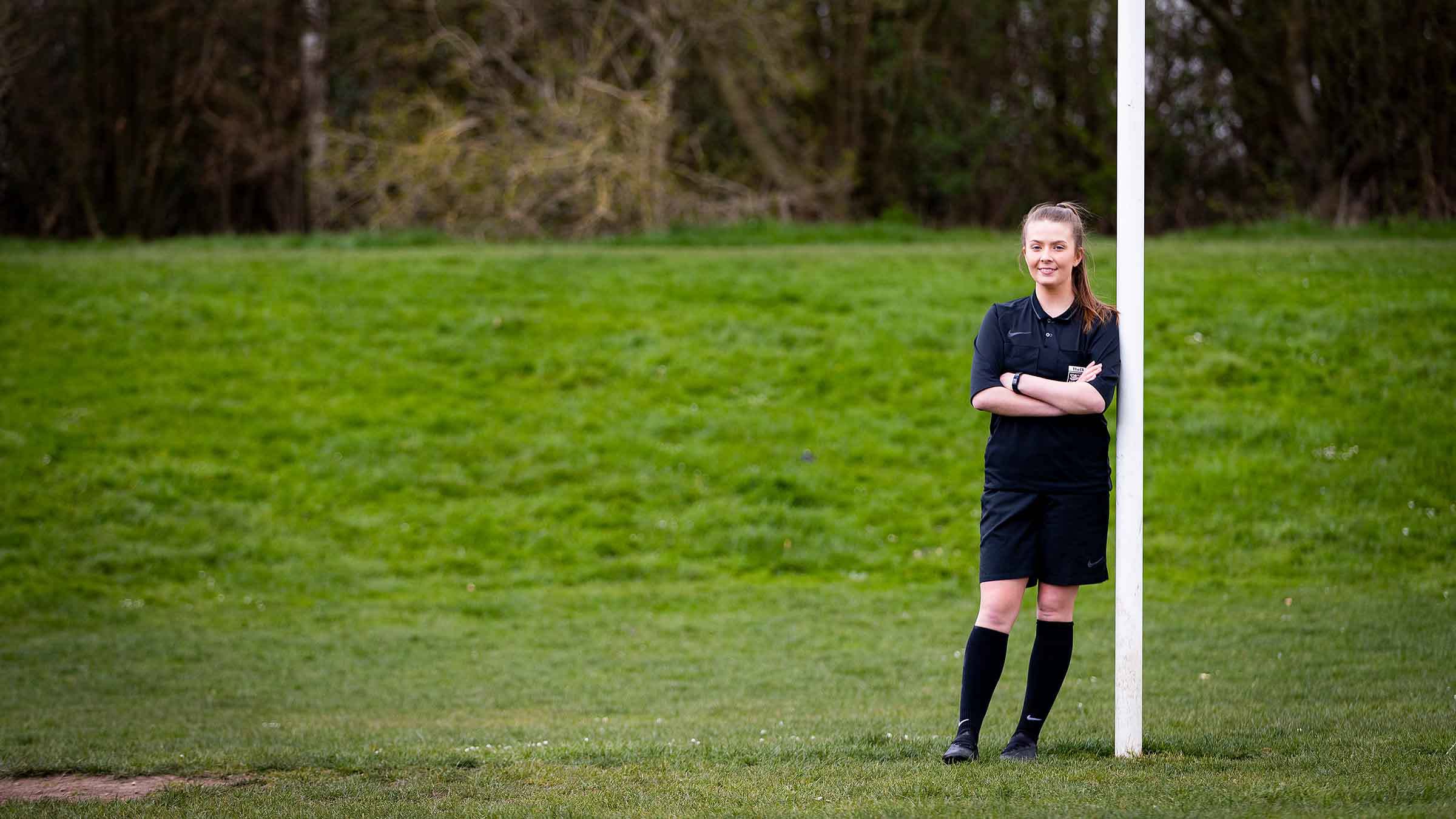 Led by its chairman, Phil Reade, the RA also holds monthly meetings where referees from across the area can discuss specific talking points and in-game scenarios, as well as keeping up to date with the latest changes to football's ever-evolving laws.
Guest speakers are also invited to talk to the members, which has seen the likes of Premier League referee Michael Oliver discuss his career in the game, while the RA also hosts referee development weekends away where top-flight officials will offer their support to referees at any level.
"I've got a really great support network," Abbie said. "I honestly can't speak highly enough of the Wolverhampton RA. The chairman and the other members couldn't do anything more for us. If I ever have an incident on a Sunday morning, I can pick up the phone to any member and they will give me advice on what I need to do, or if I just need emotional support, or anything else, they are more than happy to help.
"I definitely think being part of the RA and the support network that is available with them is really good, because if you ever bump into another referee when out on a Sunday or on weekends away, everyone is really nice, friendly and supportive.
"I feel like I belong more to the refereeing community because I'm part of the RA, and if I wasn't part of it, you'd have to rely on family and friends who might not be that aware of what happens in refereeing compared to others who have got years of experience behind them."
Emily concurred: "Phil and Wolverhampton RA are really supportive and they provided mentors who came out to me in my first couple of games, and they would point out where I could improve. They've also helped me as I progressed by making me aware of the little things I should be doing and what I should be aiming for as I go higher up the levels."
A positive change in the way society is being encouraged to be more accepting of others, and embracing what makes each of us unique, is appearing to have a similar effect on the football pitches of the region.
Both referees believe that the younger cohort of players and coaches coming through are more accepting of differences within the game and Emily believes she entered the role at the 'right time' as previous generations might not have been so respectful towards female referees.
"I've found it pretty good from the players themselves and the management teams as well," she admits. "They're usually pretty respectful. You do get a few people in the crowd who don't think you should be there as a woman, but you don't really hear that as much.
"From my personal experiences, everybody's been pretty accepting. But I think there has been a change in society as well as in football in recent years of being more accepting of females working in male-dominated roles. People before me had already experienced the negatives and the change, but now they're more accepting of it."
"I think there's definitely been progress," Abbie added. "I know that if you're under the age of 18, you wear an armband to show that you're a minor on the pitch. There's also been a big push in youth football regarding respect, but I think the sin bin rule which has come in at younger levels has helped incidents immediately because you don't have players getting fined a couple of days after the match, and it's all been forgotten about by then, it's all dealt with there and then.
"In regards to the abuse referees get, both female and male, I definitely feel more needs to be done because the abuse still continues and there's no place for it.
"But I also feel that it drips down from the top. In youth football, the young players watch Premier League football and the see the players and managers surround the referees, and although it's got better and teams have been fined for doing that, there's still incidents and it's still happening at the top level. Until it's dealt with at there, it's always going to drip down."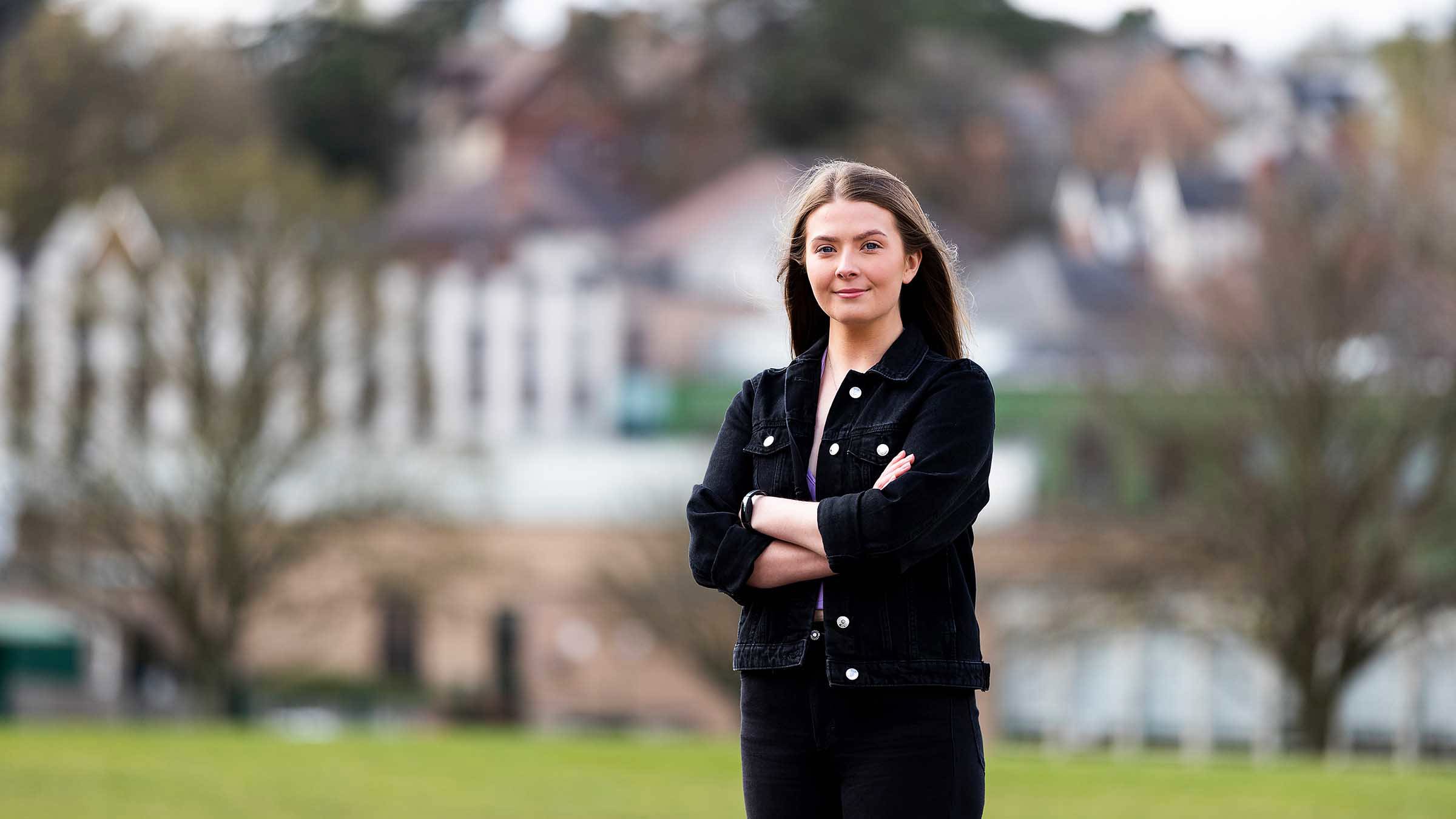 By being among a growing group of female referees, Abbie and Emily also hope they can act as role models to the younger girls who play in the games they are officiating.
"If I spoke to a young girl who wanted to be a referee, I'd say to go out there and enjoy it," Emily said. "You can't take things personally and you have to stick to your decisions because you know what you're doing, and you know that you're right.
"When people are saying things to you, they don't mean it, it's just the heat of the moment, so just go out there, do your best and aim high."
"It's quite nice when I do go back and referee the younger girls' teams, because they get excited because they have a female ref – it's still a novelty for them!" Abbie added. "It's good that they can look at me and think they can become a female referee when they're older.
"Hopefully I can inspire them to know that there are other roles in football for them other than just playing. It's a nice change for them to see a female ref, but hopefully it can become normal. I think at the Academy, it's already become normal for them to have a female referee as I'm down there quite a bit, which I think is a great step forward.
"Female referees should be normal and not a talking point for the players. I also know the coaches who I referee see me as a referee, rather than a 'female referee', and all they care about is the job I do on the pitch. Even if it's just the conversations on the side of the pitch which are nothing to do with refereeing, I'm just treated exactly the same as all the other refs there.
"I feel this is a really good example for the kids coming up, so they know that if they do have a female ref in the future, they can expect exactly the same as if it was a male ref.
"I'm treated no differently than any other referee, and that's the way it should be."
#OnePackWeek