8th December 2021
Loyal Wolves supporter Cath is staying young at heart thanks to support of her beloved football club.
Cath Owen, a 95-year-old widow, has dementia but still attends matches at Molineux thanks to help of Wolves.
One part of English football's joint action plan on brain health announced this week is a commitment by the Premier League and The FA to working with Alzheimer's Society on dementia-friendly stadiums.
Such support is already in place at some Premier League clubs including Wolves, who have ensured that 95-year-old lifelong fan Cath still attends live matches despite the loss of her husband this year and the onset of dementia.
"I love the Wolves, I love the people." 💛

Meet 95 year-old Catherine, who is still able to enjoy her treasured trips to Molineux, despite suffering with dementia. #OnePack@PLCommunities | @PremierLeague pic.twitter.com/8AA33Bow5f

— Wolves (@Wolves) December 7, 2021
An inability to attend Molineux in person during the Covid-19 pandemic led to a decline in Cath's health but when the chance came to return it was transformative.
"As soon as we sat down in the seats, that dementia just faded and the real Cath came out," says Dianne Carnell, her personal assistant. "Listening to her singing, it was amazing."
To help Cath and other people with dementia, Wolves disability access officer, Laura Wright, has developed a pack to make them feel more independent and comfortable on matchdays at Molineux.
The matchday packs include a specially created map to help participants make their way to their seats, stickers on seats so they are easy to find, a reminiscence activity as well as a wristband in case they need extra assistance.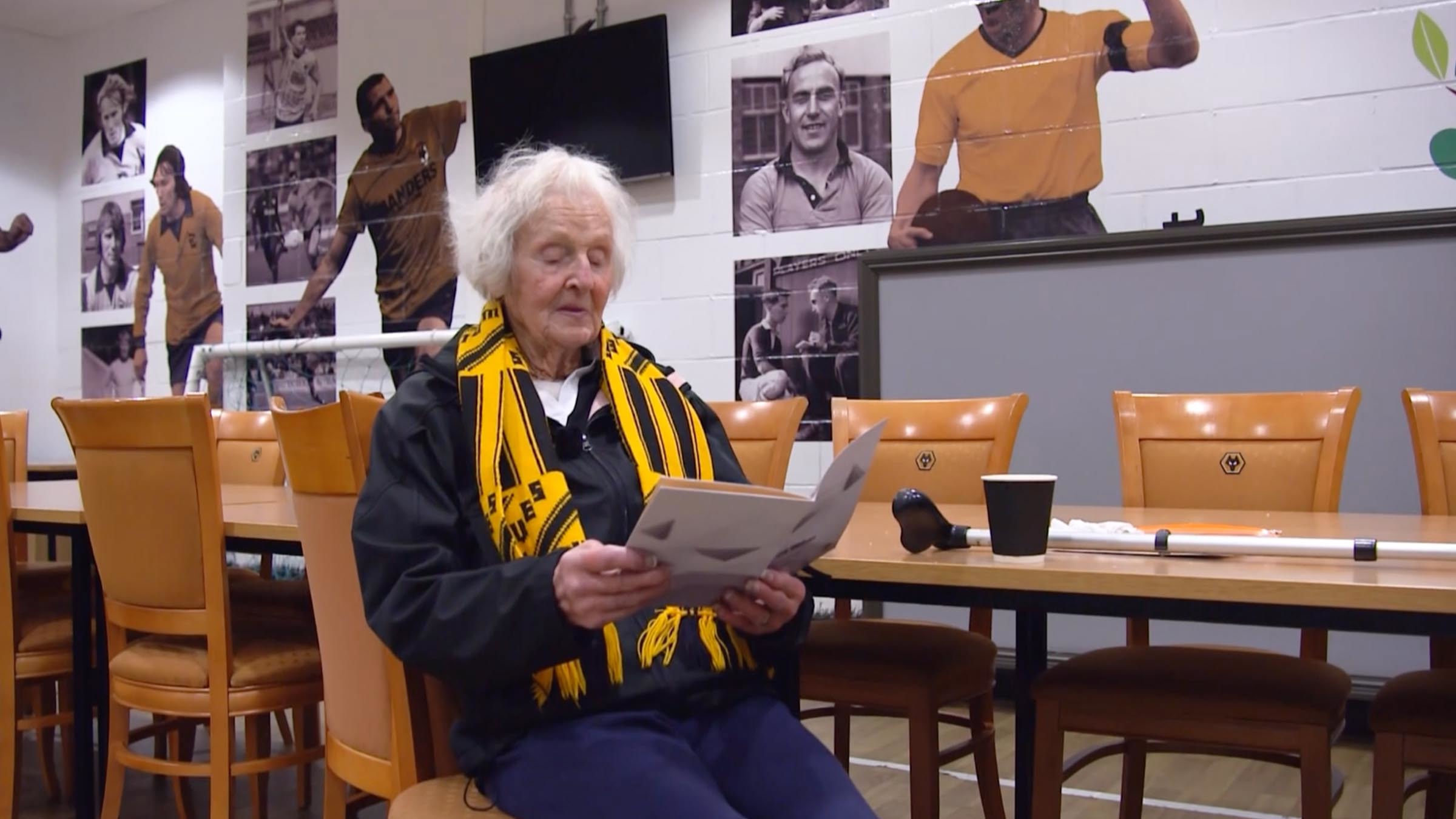 And now Saturdays for Cath and watching her beloved Wolves again are something to look forward to.
"Everyone's nice to me and I have always enjoyed being here," Cath says.
Even though Cath's family are in Scotland, they are fully aware of the impact that attending matches has on her.
"Her family are so happy," says Wright. "They know that if she could not come to the Wolves, the decline would be more rapid.
"Football brings people together and if we can think of little projects like this to let people have their independence they can come here each week and be part of the community."