1st December 2021
This week's round of fixtures are the Premier League's designated Rainbow Laces games, and as Wolves host Burnley at Molineux, the club will show total support for the Stonewall campaign, as Zoe Brough explains. 
Brough, Wolves' human resources director and EDI lead, discusses the initiative and how Wolves are working behind the scenes to improve equality across the board, including for the LGBTQ+ community.
An important campaign
"Over recent years, the Rainbow Laces campaign has very much evolved from an on-pitch initiative, which is wonderful, to an internal staff initiative as well. This year, we're going bigger than we ever have done internally and our aim is to educate, advocate and have fun. 
"Our Equality Working Group wants to make sure there's an inward lens with every on-pitch initiative as well, so this is a good opportunity. Things like rainbow lanyards and rainbow flag photos are a great start, but what we're better at now is educating, asking why we're doing it. We may not all be a part of the LGBTQ+ community, but we stand with the staff and fans who are. Throughout the club, at all levels, we're tailoring that education."
Tonight's game
Coady's award video at half-time

LGBTQ+ LED logos during the game 

Ball crew wearing coloured clothes 

Rainbow pre-match flames

LGBTQ+-themed matchday programme

Tickets featuring rainbow logo

Active ally frames in the Fan Zone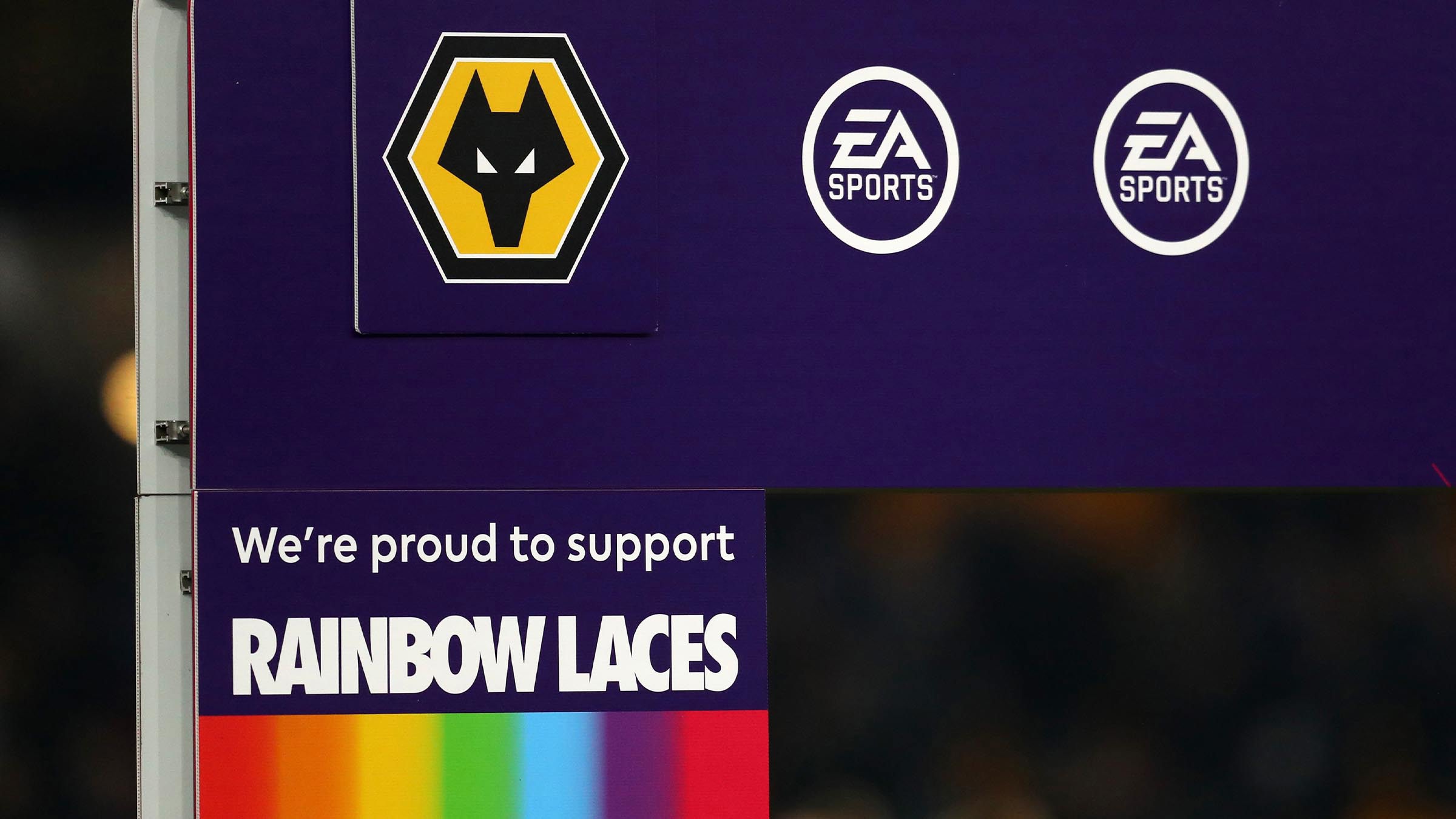 What's happening at Wolves
"We recently launched our anti-discrimination text-reporting service to fans and staff and we stand proudly behind our statement that we embrace difference and that everyone is welcome at Wolves. We also partner with West Midlands Police and Remedi, who support victims of hate crime. We are about to launch our own Hate Crime policy, the final draft of which is being reviewed by our dedicated hate crime officer, PC Stuart Ward. 
"What we want to do is attract top talent to thrive in this environment. We want to engage staff while they're here and make sure they have equal opportunities to be promoted through the ranks and grow. We constantly review our HR processes to ensure we're being fair and consistent, and my team are gearing up to run some internal training, challenging managers to look at their own biases."
Changes at Wolves
"We've increased the representation of people who identify as being LGBTQ+ within our staff since 2018/19, which has been our aim. There are two things I consider as successes: increasing the representation of this community and also when completing the equal opportunities monitoring form a reduction in choosing the 'prefer not to say' option. We want people to feel confident and comfortable to be their authentic selves at the club. They will be fully accepted and supported at Wolves and we would like to call upon their lived experience to help us progress and understand more."
Coady's award
"It was huge. It was no surprise to us that Conor won the award because of the way he captains the club, the work he does with the Foundation and the way he supports staff initiatives. We embrace difference and want to understand and empathise. When you've got diversity in your staff, you've got diversity of thought and stronger ideas. You ultimately appeal to a wider cross-section of fans and staff who may choose to work here over another successful brand."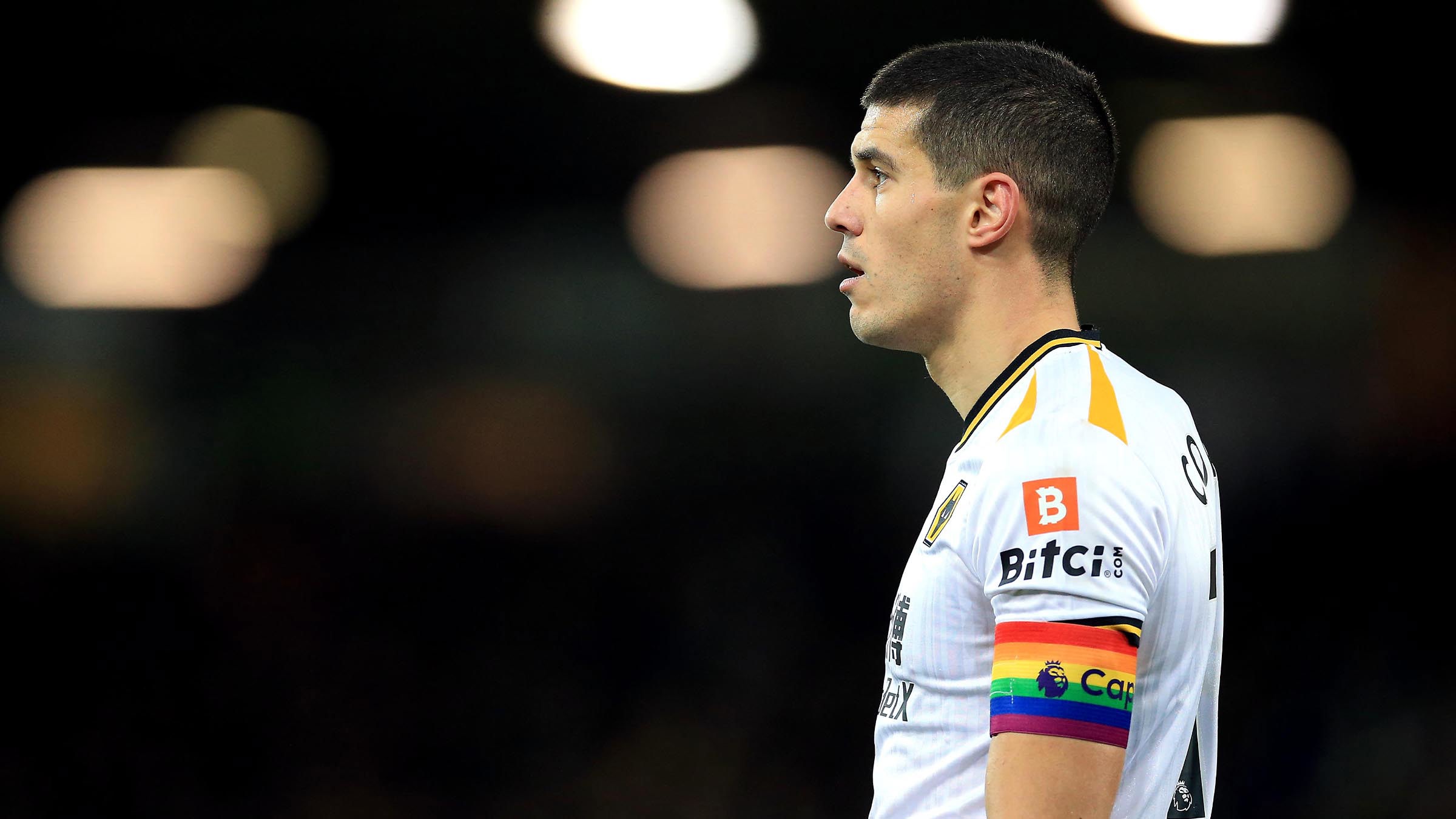 Equality across the board
"As a club, each year we send out an equal opportunities monitoring form to staff and players (and every two years to fans) and compare our diversity with the most recent census data. Locally, we know there's a big Sikh population in the city, but that's not represented well enough yet at the club. Beyond our local area, we also compare our diversity with the national picture. 
"From 2018/19 to this season, I'm pleased to say we've increased staff representation across disability, race, sex, sexuality and religion, but we still have room to improve and future initiatives will be centred around this. We will also be launching an EDI Delivery Plan by the end of the season, which will contain our strategy for the next three years."
PLEDIS
"We're continuously working towards the Premier League Equality, Diversity and Inclusion Standard (PLEDIS). We already hold the preliminary standard, which we received when we were promoted in 2018, and now we're going for the intermediate level. We undergo regular assessments against the Premier League's framework for success and hope to secure the standard in June 2022."
FLDC
"We were pleased to sign up to the FA's Leadership Diversity Code (FLDC) last year and have made our pledge to champion diversity across ethnicity and gender in leadership and coaching. In line with our recruitment policy, our candidate selection is based on merit whilst ensuring a diverse pool of candidates. We have achieved most of our targets in gender and are working towards improving the ethnicity statistics."
#WOLBUR