31st March 2021
Wolves' commitment to inclusivity over the past few seasons has included improvements for both home and away supporters with varying disabilities.
The club has created an environment suitable for all disabled supporters, whether it is those in wheelchairs, fans needing sensory adjustments or partially sighted supporters, allowing them to have the best experience possible inside and outside Molineux.
As part of our One Pack Week celebrations, today we focus on the work of Wolves' Disability Supporters Association and disability access officer, Laura Wright, to support all disabled supporters who attend Molineux and offer them a matchday experience they won't forget.
Wheelchair users
On matchdays, Molineux has to cater for both home and away supporters using wheelchairs, and during the 2019/20 closed season, Wolves made adjustments for a new wheelchair platform midway in the Stan Cullis stand, level with WV1, creating another 15 spaces for wheelchair supporters.
Alan Jordan and his daughter Sue said: "We are watching the match with an excellent view, the access in the lift is excellent. We can get refreshments at the low bar and the toilet facilities are good. We love our match day experience."
Although the lift is a much-needed necessity to those in mid and upper tiers, one supporter has mentioned how the lift sometimes misses out the middle floor when collecting supporters at the end of the game, but this is something the club is working on.
Another new wheelchair bay, with an accessible lift, has been added in the Sir Jack Hayward stand, and has been a welcome addition to those who want to be in the thick of action inside the South Bank.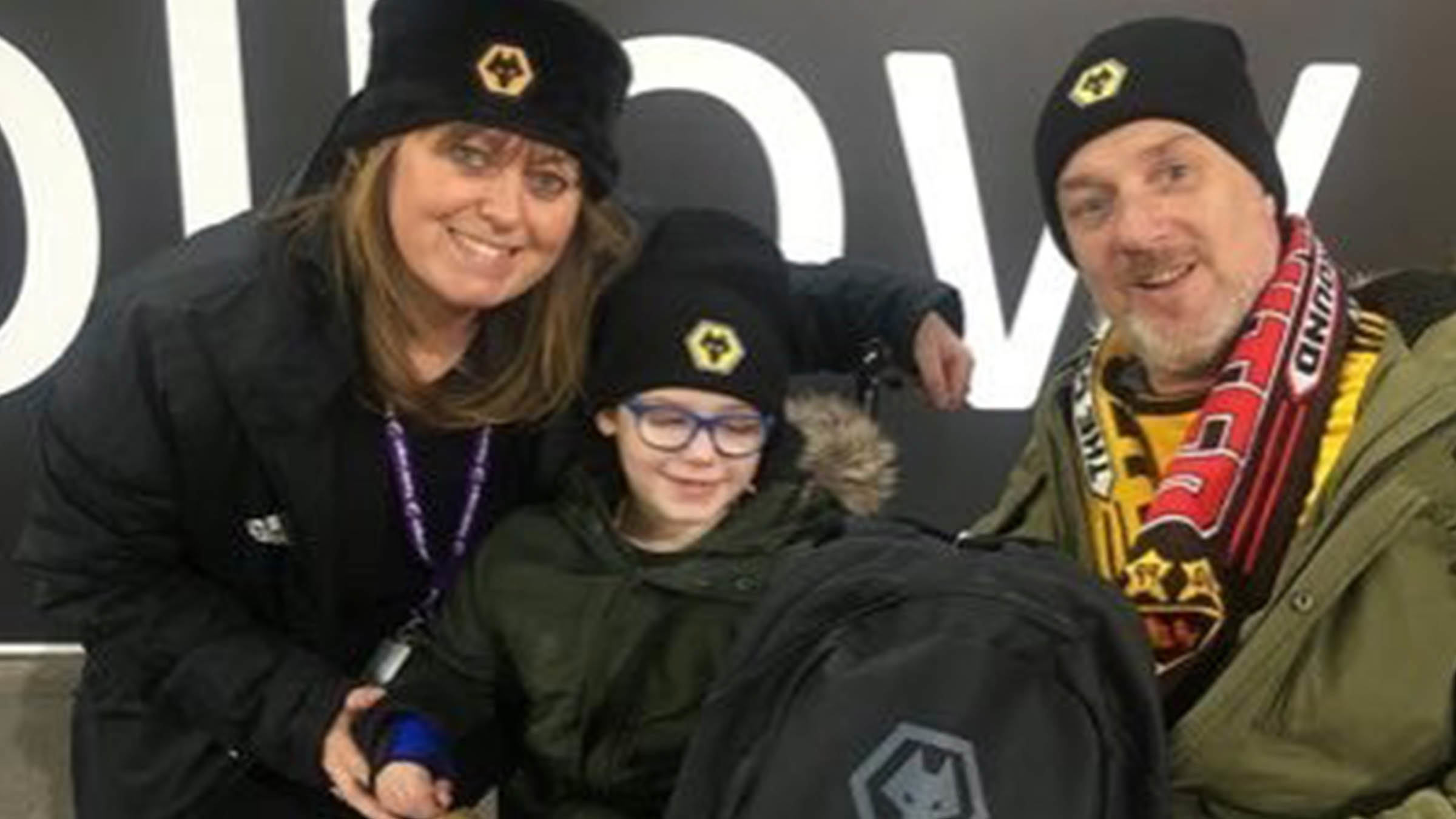 Sensory issues
The sensory room, which officially opened during Molineux's 130th anniversary celebrations in 2019, allows supporters with sensory needs the opportunity to enjoy matches at the stadium without feeling distress. Both home and away supporters are encouraged to use the room and enjoy the passion of the game from a pitch-facing room.
Joel, who is autistic, comes to the game with his dad Darren and brother Josh. Darren said the sensory room has allowed him and his sons to enjoy a truly unforgettable experience, adding: "Joel is more relaxed and at ease, and all the staff from when we enter the ground are excellent."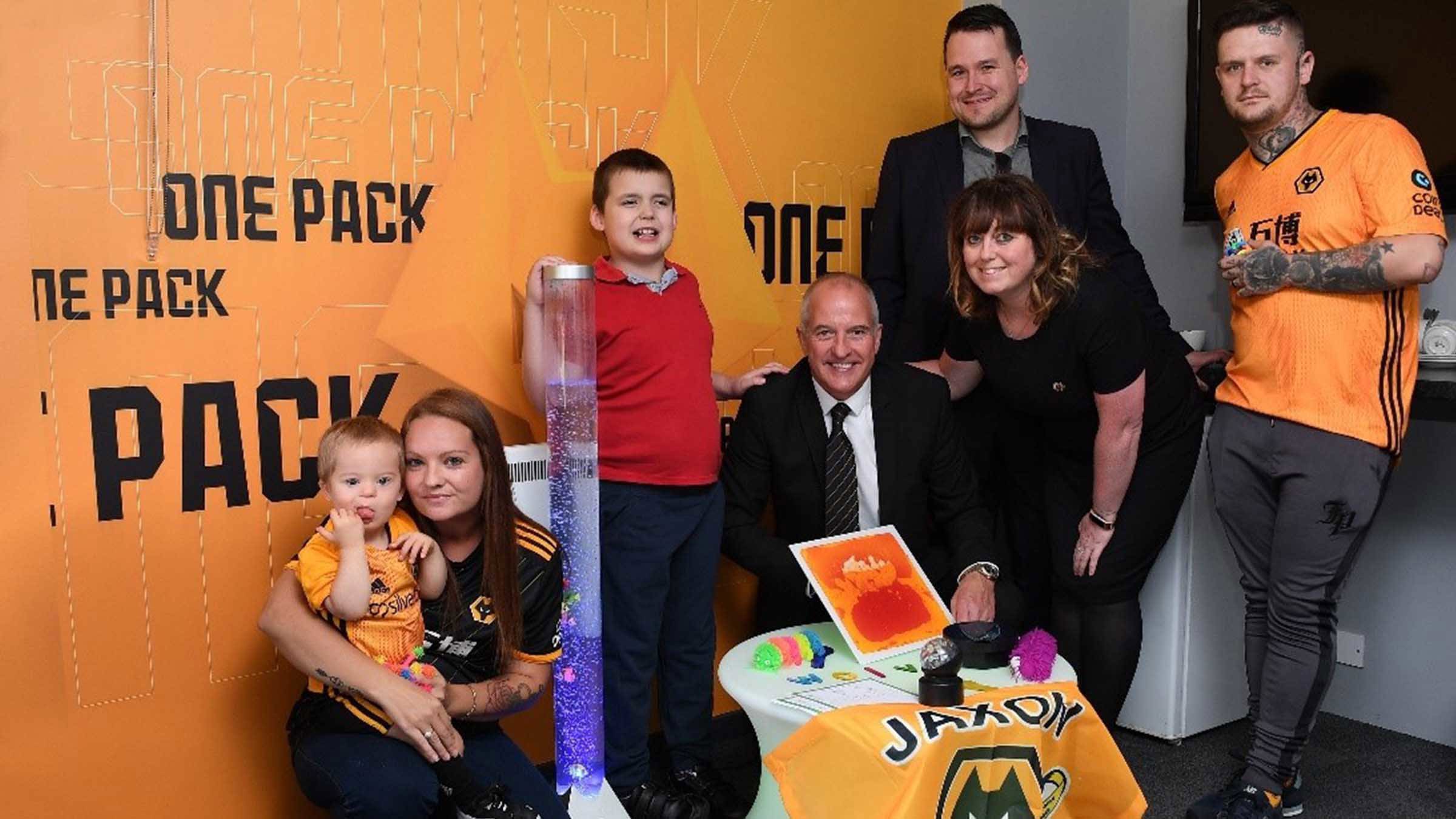 Additional needs
Changing Places, dedicated safe and comfortable toilet facilities which offer greater space and the right equipment, including a height adjustable changing bench, a hoist and shower, is another investment Wolves have included in their commitment to accessibility. Located between the Stan Cullis and Steve Bull stands, the facilities have a centrally placed toilet with room either side, screens to allow the user privacy and a non-slip floor.
Will Humphries, whose son Theo uses Wolves Changing Places regularly, mentioned how this addition is the most improved part of the ground for him. The new improvements give space, comfort and warmth when needed.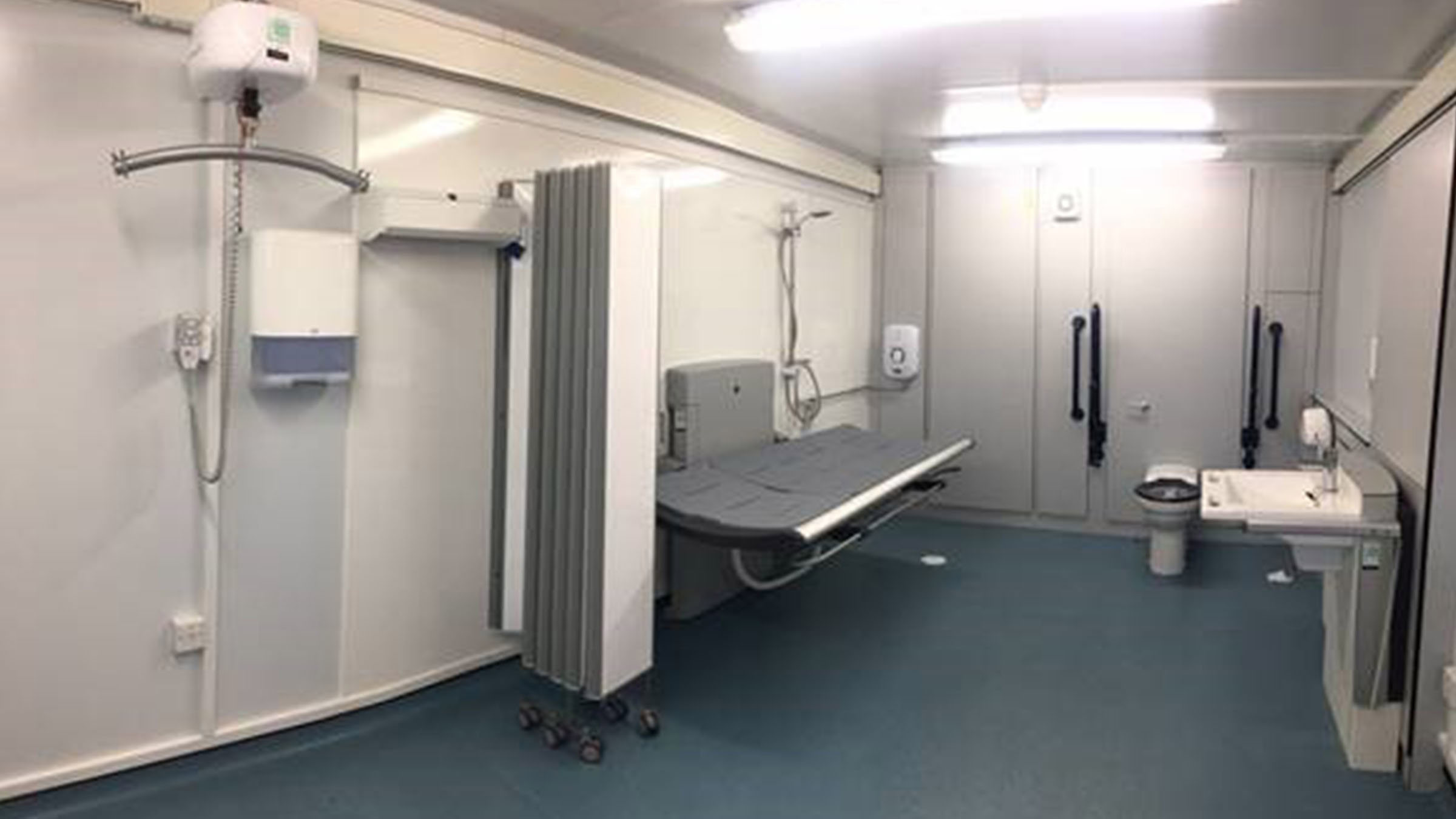 Visual impairments
Wolves' Audio Description Commentary helps supporters visualise the game in more detail. Previously available in-stadia and online via Zoom, since 2020, the commentary is available worldwide on the Wolves App and Wolves TV.
Provided by Alan March Sport, who recruit and train the voluntary team that attend every home and away game to provide this invaluable companion service, commentary involves a specially trained describer explaining all the in-play action as it happens, ensuring listeners get to experience as much of the excitement of a live game as possible. Adding audio description has been a major step forward to allowing those with a vision impairment to enjoy their experience to the fullest. 
Also available at kiosks across the stadium are large print menus which not only help supporters with a visual impairment but those with limiting disabilities, meaning menus can be taken to seats if needed.
One new addition this season is the introduction of the audio programme. This unique content is available on Spotify and the Wolves App, giving supporters across the globe chance to listen to the traditional pre-match read.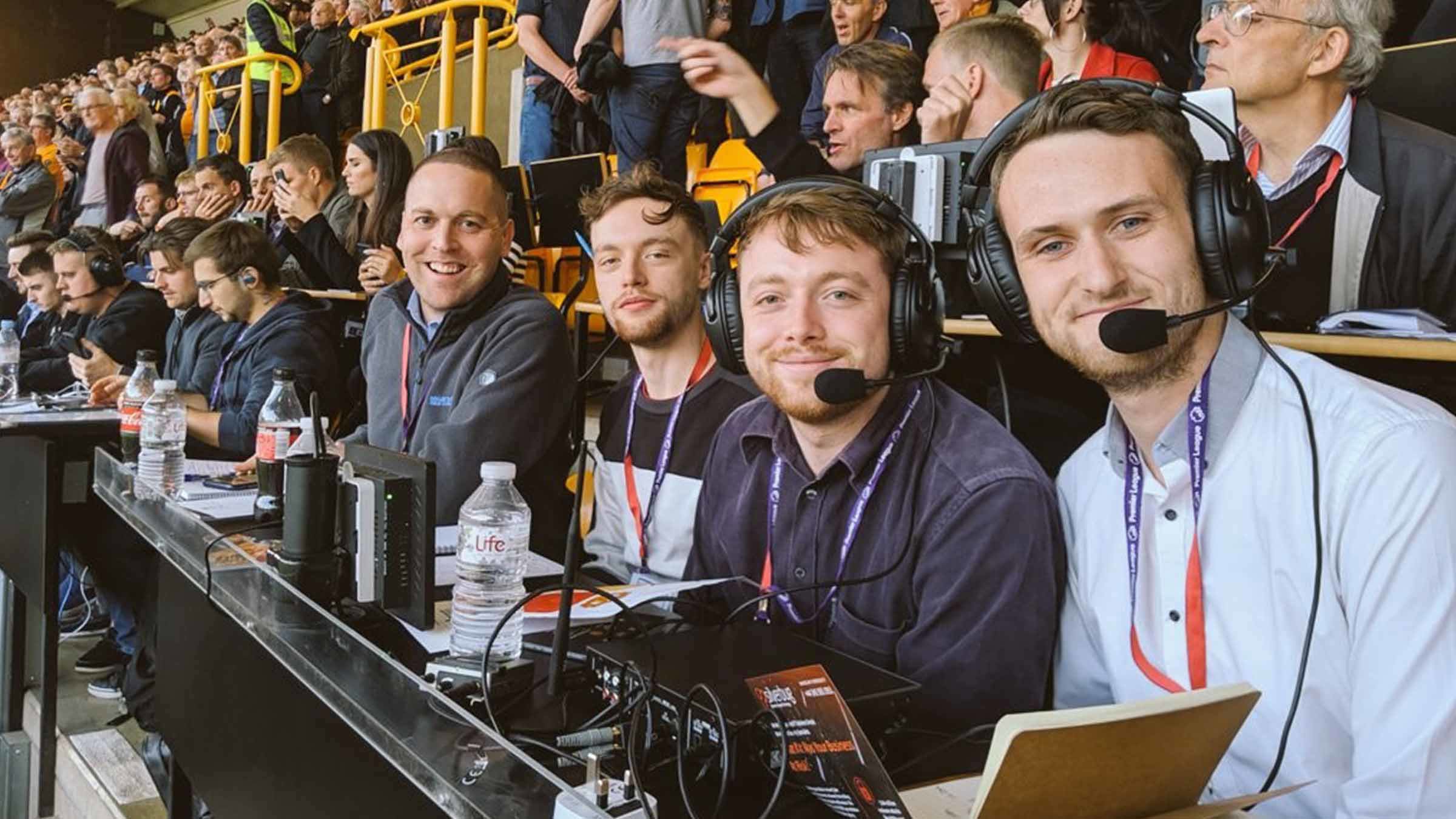 Hearing impairments
With Wolves supporting Level Playing Field's Weeks of Action each year, the 2020 celebration focussed on supporters with limited or no hearing. As part of these celebrations, supporter Jack signed the team news live inside Molineux, there were British Sign Language lessons in the Fan Zone and a deaf choir performed at half time.
From January 2020, Laura Wright, Wolves' disability access officer has been learning BSL and sending out tweets that are usually voiced in BSL, allowing the deaf community to understand information presented and feel comfortable knowing they can communicate any needs. 
Supporter Leah Burton who attends with her profoundly deaf nephew Zak, said she has been put at ease following the introduction of the purple access wristband, knowing stewards were aware of a hidden disability. There have been times where her family have felt the stadium was not safe or disability friendly, but since these changes, they feel a lot safer and let Zak have more independence such as going to kiosks alone.
She said she is also "overwhelmed" that stewards knowing simple sign language has completely changed their experience at the stadium, adding: "Wolves have made a conscious effort to improve our experience both inside and outside of Molineux."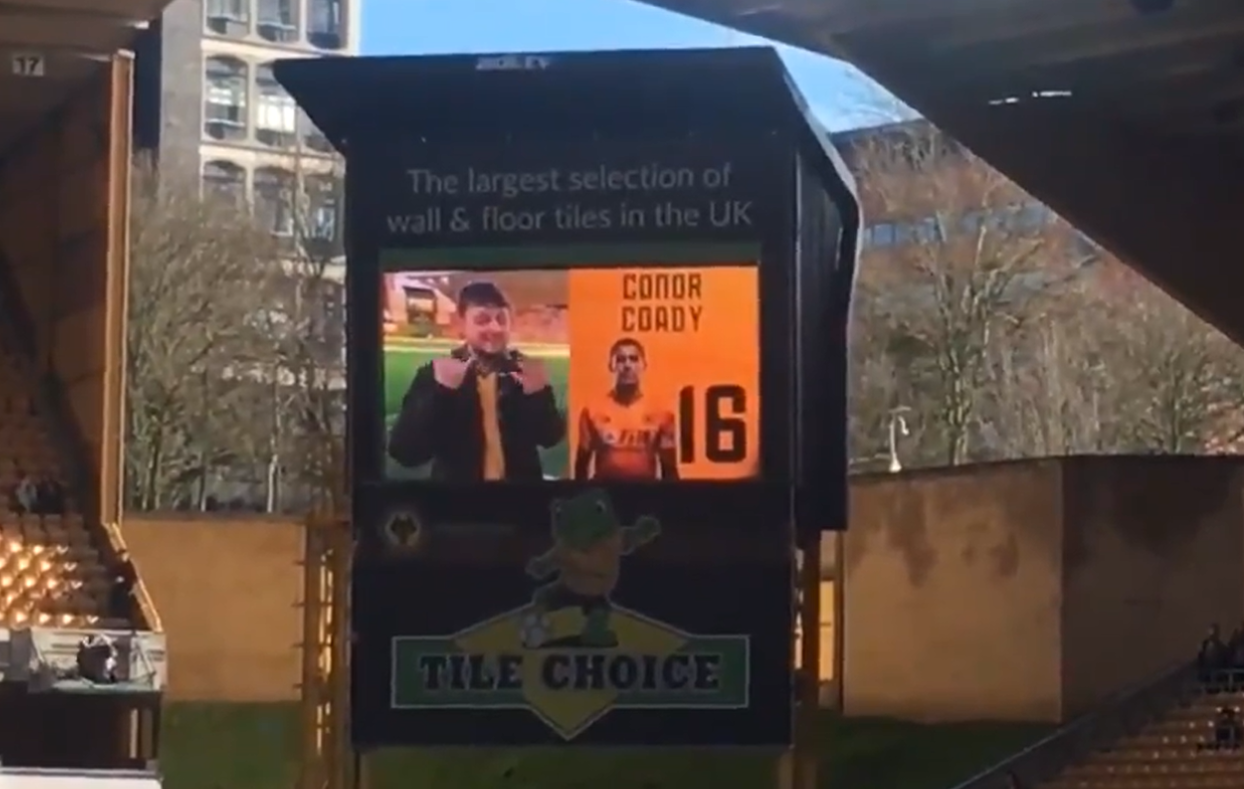 Alternative communication methods
It is imperative that all supporters can communicate to staff at Wolves. Some supporters rely on alternative communication methods such BSL, digital voice boxes and pictorial icons on tablets. With Wolves DAO being on site for home and away games, confidence has grown with supporters knowing they have someone to contact when needed.
Will Humphries said: "Not only do we feel we have someone there for us at the home games, but Laura also gave us the confidence and encouragement to go to away games.
"We started off, tentatively, by going to a few local away games by car. By the time we got to lockdown, I had taken my son in his wheelchair on the train and then on an hour-long double decker bus ride in the middle of London to go to Spurs. I would never have done that a few years ago."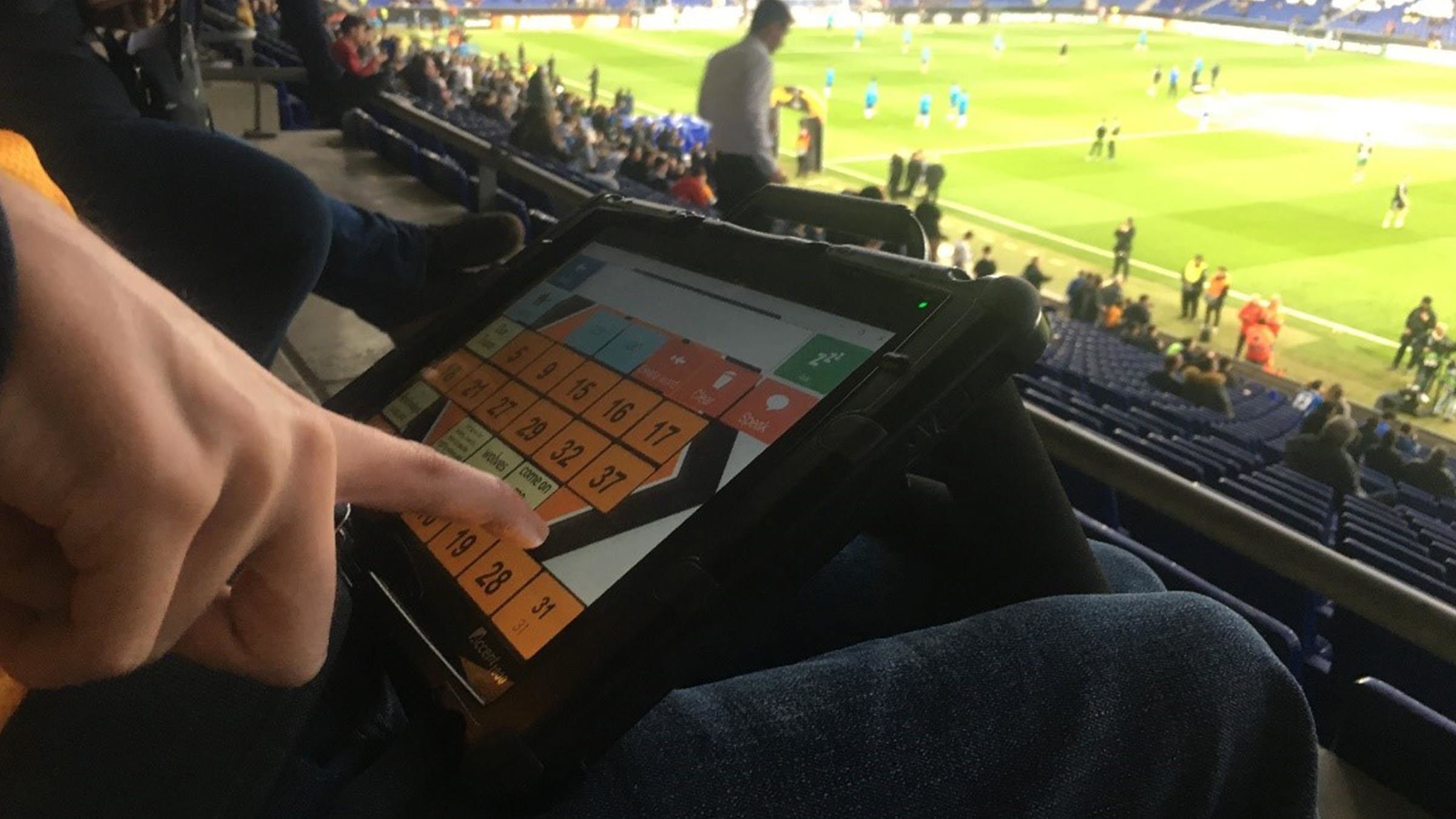 Away supporters
Welcoming away supporters is an important part of a matchday, and the club works hard to get to know the away supporters and their needs to make their day memorable. In recent years, the club has improved away facilities by having a raised wheelchair bay with marked out bays and segregation gates. There is also a dedicated disabled toilet and Changing Places facilities for away supporters. Disability Liaison stewards are also on hand to welcome fans and guide them to unfamiliar territory.
Joanne, an away fan who has visited Molineux regularly, said before the improvements were made, the experience for disabled away supporters was not the best, and although she was close to the action, sometimes police or stewards would obscured her vision, and away supporters were an afterthought. But with the changes, the wheelchair spaces in a better position and access in and out of the ground has also been made as easy as possible. Joanne also feels welcomed with check-ups from Wolves DAO during the game and has a point of contact if she encounters problems.
However, there are still areas the club would like to improve on, including seating fans at different levels, giving them better viewing areas and protection from the elements.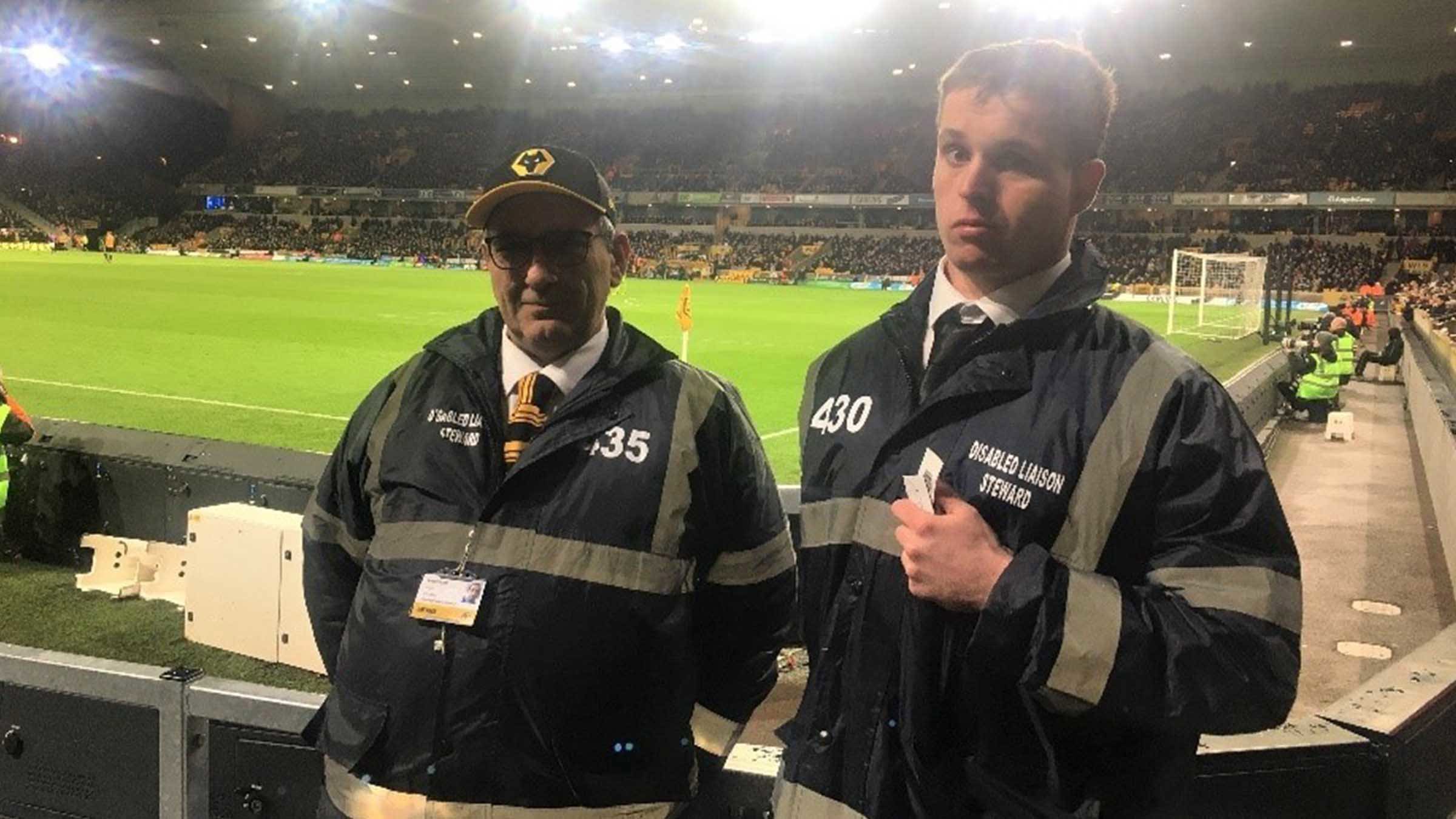 Wolves DSA
Wolves DSA and the work of the club's DAO has given every disabled supporter the chance for their experiences of supporting Wolves to be enhanced. With lockdown taking supporters away from Molineux, adjustments have been made to non-matchday activities.
The DSA now have virtual meetings, which supporters can join from wherever they are in the world.  From this, the DSA Lounge was formed, which is a regular online monthly social gathering where any disabled supporter can come and have a chat about anything. Reducing social isolation is important especially for those who do not get out that much and rely on a matchday as a social outing.
Staff training has been an important part of lockdown, with training being carried out on hearing impairments, visual impairments and dementia. There are also VI guides, social guides and wheelchair guides which are available for supporters ahead of their first visit to Molineux, which can be found here. (https://www.wolves.co.uk/fans/disabled-supporters/)
It is the club's aim to make disabled fans and those with additional needs to feel valued and looked after every time they visit Molineux or attend an away game, with one supporter adding: "Wolves and Laura are some of the most advanced people in a position of change when it comes to disability awareness. "The efforts being made are more than we have experienced in 13 years in much larger institutions when we have asked for more inclusivity.
"My family truly appreciate Laura's and Wolves' support in making each visit – regardless of the result – a memorable experience. Being included is a big positive for personal identity and sense of belonging.
"Molineux is more of a home rather than a football stadium."
During the week, supporters will also receive an email containing a link to the fan's equal opportunities survey. As part of the ongoing commitment towards equality, Wolves is monitoring the diversity of its board, staff, fans and community outreach participants, and the survey has been designed to help the club carry out this process.
If you do not receive a link to the survey or have any questions regarding it, please don't hesitate to contact help@wolves.co.uk.
One Pack Week, the first of its kind at Wolves, has been created to celebrate and promote the equality, diversity and inclusion work undertaken across all areas of the club.
Click on the links below to see the latest One Pack Week features:
Rev David Wright on religion and equality
Long read | The inclusivity of women's football
Experiencing racism, challenging prejudice and instigating change
#OnePackWeek